When former tennis player Ross Mackay found himself at a crossroads in his career he took on the challenge to change what we eat. Venturing out with just a couple thousand dollars in hand, he has built a startup that has already raised $125M, to take on a twelve-figure industry.
On the Dealmakers Show, Mackay shared his passion for life and business, his daring venture, and how he's funded and grown it at an incredible pace.
Listen to the full podcast episode and review the transcript here.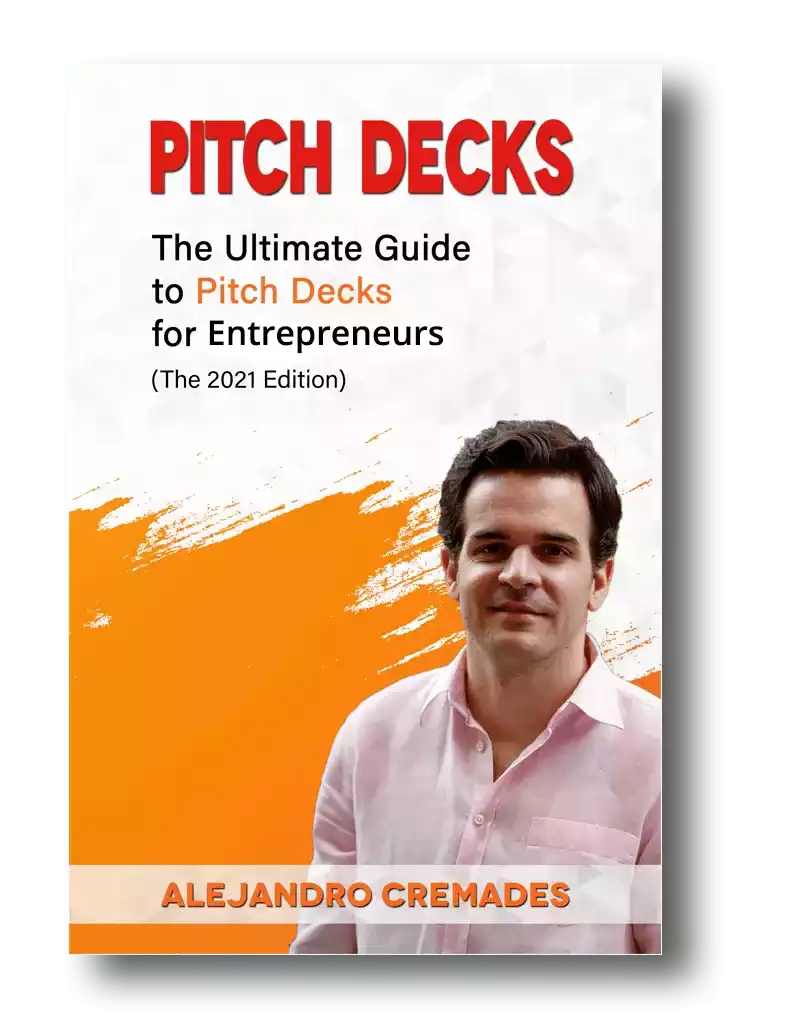 *FREE DOWNLOAD*
The Ultimate Guide To Pitch Decks
Here is the content that we will cover in this post. Let's get started.
Big Dreams & Team Sports
Ross Mackay grew up in Glasgow, Scotland. He grew up watching his father build his own business.
After school, he would sit in his father's office and see him at work. We watched that company grow with more employees, then move to larger and larger offices before he ultimately sold the company.
Ross found that super inspiring. His dad's business also happened to be in the recruiting and HR space. Which helped to really drive home the importance of the team. The value of bringing in the best possible team, and working on a mission together.
It was something that certainly transferred over to Ross' passion for sports too. By the time he was three years old, he had a tennis racket in his hands.
He looked up to athletes on the big screen like Andre Agassi and was inspired to be one of them, competing in big tournaments one day. He went to watch them play at Wimbledon, attended tennis school in Italy, and then went on to play for his national team, with great coaches.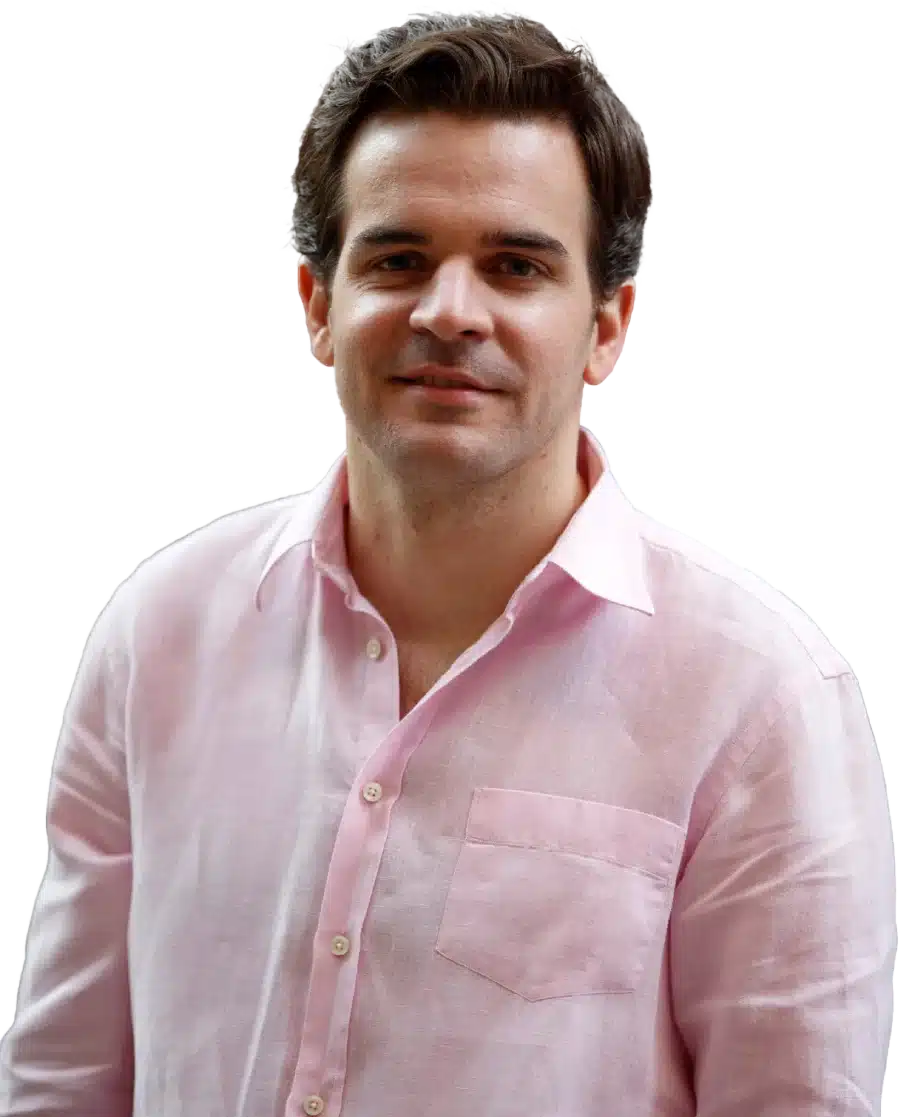 See How I Can Help You With Your Fundraising Efforts
Fundraising Process : get guidance from A to Z.
Materials : our team creates epic pitch decks and financial models
Investor Access : connect with the right investors for your business and close them
The Crossroads
When Mackay was laid up at home with a torn quad muscle he took to Google to research more on health and diet.
He had been training hard and eating religiously. He had been taught that he needed to be putting animal protein in his body every two and a half hours.
He went deep, all the way to page 55 in Google's search results. There he found information on the benefits of a plant-based diet, and its potential for enhancing and aiding recovery.
He decided to try it out. After a month he really felt great. Even his energy levels were higher.
Of course, when he started out, there weren't many great alternative protein options. The veggie burgers of the day in Scotland weren't all that fantastic. He also found himself trying to decipher the packaging with 50 or more ingredients on them. He wanted to eat healthier but wanted taste too.
He began exploring different ideas. There were attempts at alternative kinds of milk and beef alternatives. Yet, the most popular protein in the world is chicken. Even more so for those trying to be healthy. Nothing was being done there. He decided why not try to create something himself. Why not create his own product, and bring together his passions for health and fitness, and business.
Daring Foods
Ross Mackay started dicing in to learn everything he could about manufacturing and food science. He pulled together a little friends and family money to pay for consultants and begin product development. They tried hundreds and hundreds of recipes.
Then he seized on the idea of bringing his Daring Foods concept to America. America consumes a whole lot of chicken and were becoming more conscious about what they are eating, and access to capital markets were there.
So, with just $2,400 left he flew to New York with a few samples. Just enough money to afford six nights in a hotel, to eat, and get home.
He took to pounding the streets and met with retailers, and investors. That turned into a small amount of additional capital to fund a deal they struck with Sprouts to carry their product.
That validation really spurred him and the company on. They moved over $2M of product that next year.
Today. You'll find Daring Foods; plant-based chicken in 9,000 grocery stores, including Walmart, as well as in hotels in NY. It has just six ingredients.
Fundraising
To date, they've now raised $125M through a Series C, with two back-to-back funding rounds within 12 months. Including receiving backing from Peter Theil's Founders Fund.
That in turn has helped them hire more, gain more access to distribution channels, and do more marketing. Which has increased their demand.
Storytelling is everything which is something that Ross Mackay was able to master. Being able to capture the essence of what you are doing in 15 to 20 slides is the key. For a winning deck, take a look at the pitch deck template created by Silicon Valley legend, Peter Thiel (see it here) where the most critical slides are highlighted.
Remember to unlock the pitch deck template that is being used by founders around the world to raise millions below.

Access The Pitch Deck Template
Your email address is 100% safe from spam!
Ross credits their success in fundraising with never having a plan B.
This is what he committed to do. He would be relentless about telling everyone he met about his idea and finding introductions. No matter whether that was in an elevator or airport. He was always selling.
Other traction in the industry certainly helped when it came to validating it for investors. As did investors need to invest in more sustainable companies. Plus, there was their own IP, changing customer behavior, and data projecting this to becoming an $1140B industry by 2030, with 13% annual growth.
Looking forward Daring Foods is on a big mission to change the fundamentals of the food system, with Ross staying fast on his feet to keep making things happen.
Listen in to the full podcast episode to find out more, including:
The future of food
The 3 C's you'll face as an entrepreneur
Ross Mackay's top advice when starting a business
SUBSCRIBE ON:
Facebook Comments