Paul Becker is now on his second tech startup. He has successfully raised over $120M for both of his ventures. The most recent of which aims to help SaaS companies optimize their own funding and financing. 
On the Dealmakers Show Becker shared how he got started in tech, how business ideas and pivots evolve, and how to pick the right time to sell your company. Plus, we talk about fundraising, choosing your investors, and debt versus equity financing for startups.
Listen to the full podcast episode and review the transcript here.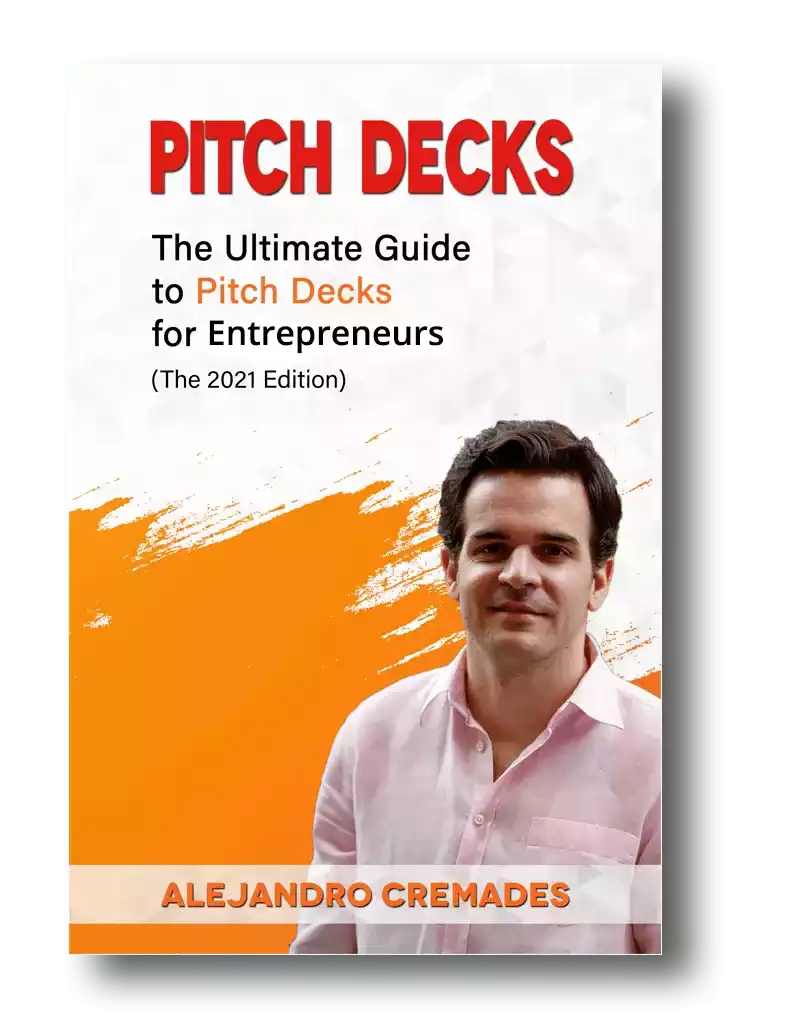 *FREE DOWNLOAD*
The Ultimate Guide To Pitch Decks
Here is the content that we will cover in this post. Let's get started.
Choosing Entrepreneurship
Paul Becker was born in Hamburg, Germany. A city often known for being as rainy as London, England. 
Around the ninth grade his school began offering computer science classes. He quickly found that it came naturally to him, and he really enjoyed it. 
He then had the opportunity to follow that passion in university in Hamburg, with a combined business management and computer science degree.
In hindsight this of course was a brilliant move. Though at the time it seemed crazy to most people to be studying engineering or computers. 
During his studies he had the chance to gain some work experience at a large company, with the potential to go work with them once you finish school. 
This was a transformative moment for Becker. He quickly realized he didn't want to end up working in a big enterprise. He became set on the idea of starting a company of his own. 
It was during this period that he also ended up meeting Arne and Jonas who would end up becoming his close friends and cofounders.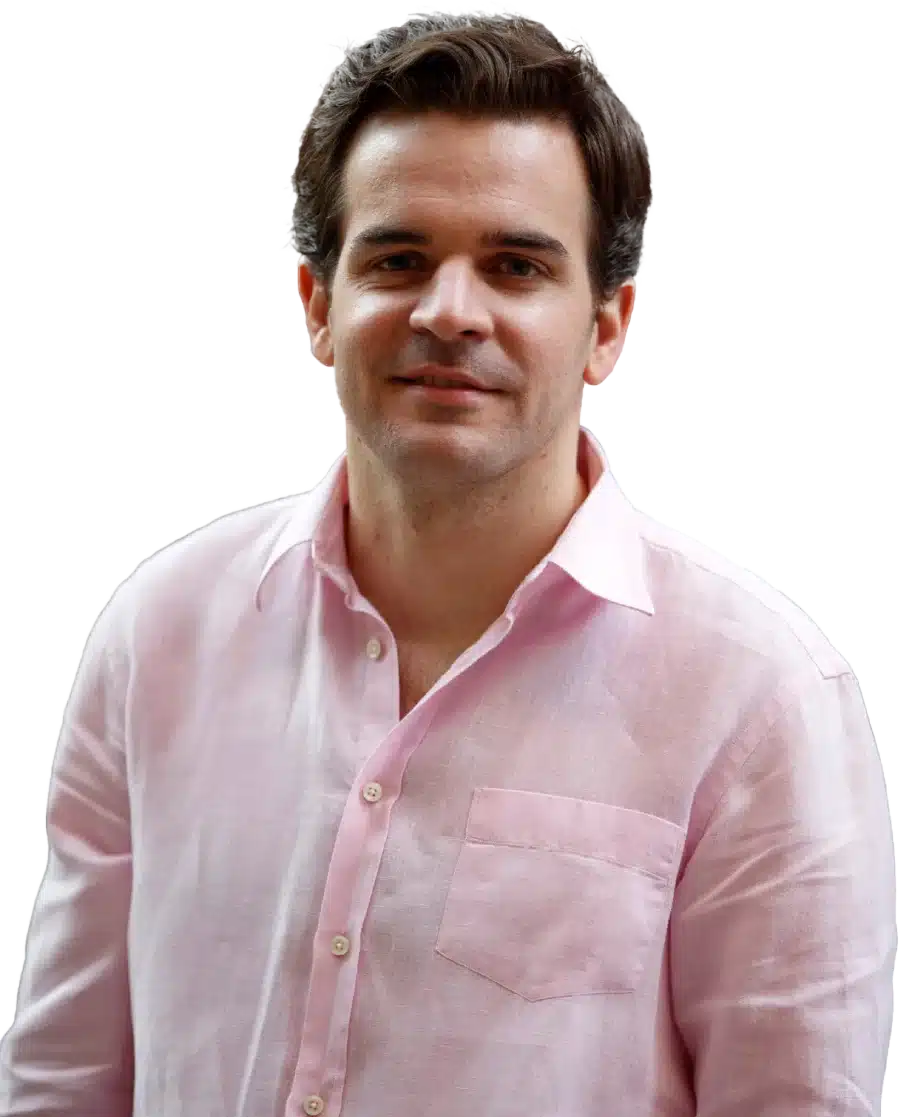 See How I Can Help You With Your Fundraising Efforts
Fundraising Process : get guidance from A to Z.
Materials : our team creates epic pitch decks and financial models
Investor Access : connect with the right investors for your business and close them
Liquid
The seeds of Paul's first company began emerging in those first couple years of college. 
Arne and Jonas drew him into the idea of finance. Initially a micro investment platform for young professionals to get into EFT portfolios. 
As they were nearing graduation they encountered another cofounder, Christian. Christian questioned their target audience. 
He argues that the lifetime value wasn't there. He suggested targeting a massive affluent group of private investors with between 100k and 1M Euros in liquid investable assets. So, they pivoted, and began offering an automated investment solution, with their startup named Liqid.
Christian also proved instrumental in helping Liqid raise its initial funding. This began with a 1.5M Euro pre-seed round from a well known German VC fund. In total they raised over $120M.
Storytelling is everything which is something that Paul Becker was able to master. Being able to capture the essence of what you are doing in 15 to 20 slides is the key. For a winning deck, take a look at the pitch deck template created by Silicon Valley legend, Peter Thiel (see it here) where the most critical slides are highlighted.
Remember to unlock the pitch deck template that is being used by founders around the world to raise millions below.

Access The Pitch Deck Template
Your email address is 100% safe from spam!
Selling Your Business
Liqid grew fast. Most importantly, Becker says that they proved that they could do it.
They proved that they could start a company of their own from scratch. They showed that they could create a successful business model. Especially, in a space which is heavily reliant on trust, and which used to rely heavily on in person human relationships, before they took it online. 
They certainly proved many people wrong. Those doubters who didn't think it could be done. Now to the point where the company has around 2.5B under management. 
Ultimately, Paul says that they achieved what they had set out to do. They took the company to a point where it was relatively mature and stable, and could survive without them. They arrived at the point where they had to choose between continuing and committing another three to six years with the company, or selling. They chose to take the exit. 
Even though the company has gone on to grow by 10x since they exited, he says it was the right choice. It just felt like the right move to make. 
As the cofounders phased themselves out of the operations of Liqid they decided to take some time before jumping right into another startup. 
So, they took a few months off. They worked on some angel investments and consulting projects. Mostly in the finance space, with asset managers and family offices, as well as VC and private equity firms. 
Then in 2020 they struck on the beginnings of the idea for his latest startup. 
Re:Cap
Having been working on some commercial due diligence projects Paul says he saw how inefficient and manual the processes were. There certainly seemed like room for improvement and automation, with systems, software, and better data analysis. 
So, he began digging into this, having conversations and researching the market, and target audience. 
Today, his company re:cap helps subscription companies trade future revenues for on demand, non-dilutive capital. On the other side of the business, they also help investors put their money to work. As well as helping startups analyze, understand, and improve the metrics which drive their business, and help attract financing. 
So far recap has also raised around 120M itself. Though Paul says that they have taken a different approach to funding, with a more diversified capital stack, and more informed choice of investors this time around. 
Launching Your Own Business
When it comes to starting your own business, Paul Becker suggests not to take it too seriously. Make sure that you take time for other things besides the work. To learn how to distance yourself, and decompress. Your company will benefit from it too. 
Listen in to the full podcast episode to find out more, including:
Equity versus debt funding
The future of finance for SaaS companies
How recap picked their investors at each round
SUBSCRIBE ON:
Facebook Comments