Stefan Batory has experienced living on a potato diet to several successful businesses and raising over $100M for his latest venture.
During his appearance on the Dealmakers Podcast Batory, shared how he learned to run a business, how he took his first venture from disaster to IPO, creating spin-offs, the benefits of struggling, the US versus the EU for starting up and fundraising, and why he ran not one, but six back-to-back marathons across the desert.
Listen to the full podcast episode and review the transcript here.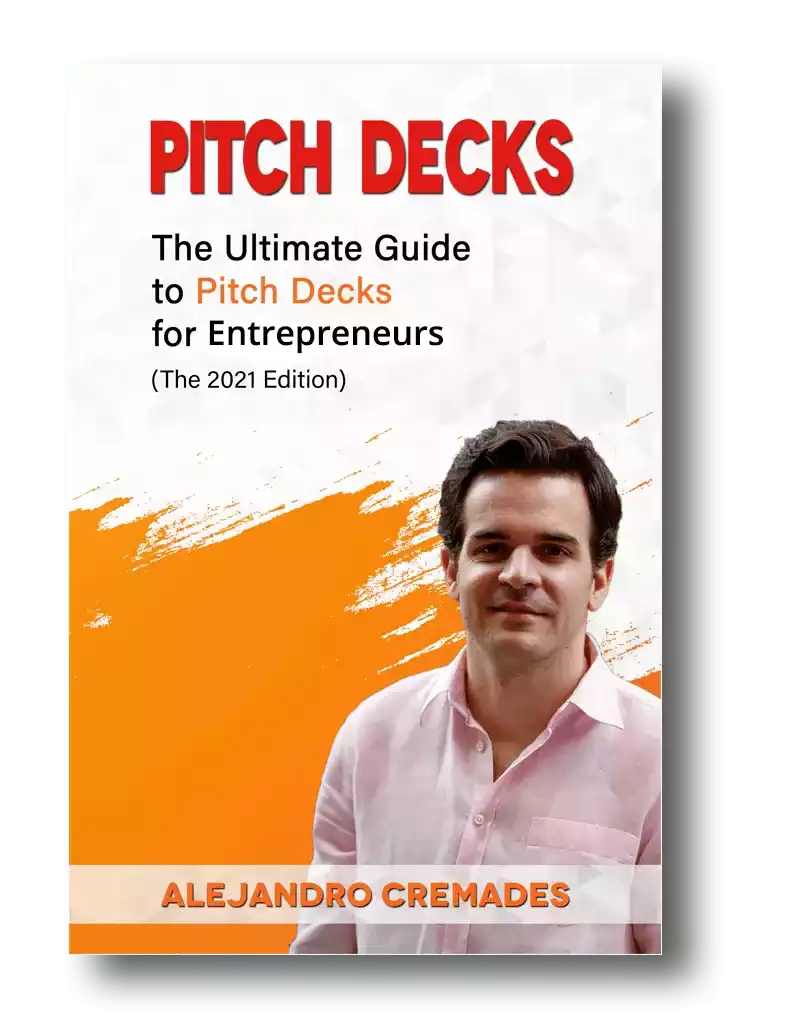 *FREE DOWNLOAD*
The Ultimate Guide To Pitch Decks
Here is the content that we will cover in this post. Let's get started.
How Going Without Better Prepares You For Entrepreneurship
Stefan Batory grew up in Poland, back when it was still under communist rule. A time when you didn't talk to people much, and certainly didn't ask for help, fearing the secret police and informants would use it against you.
It was a period when 'shopping' looked pretty different than most in the west have been used to until 2020. His parents would take him out to look for basic supplies. You would wait in lines for hours for the most fundamental products, and often just find empty shelves. It was hard to find gas or meat. Toilet paper was scarce. Everything was being rationed. Just finding something to wear and eat was a mission.
When capitalism arrived, things changed a lot. Conveniences became more normal than just the struggle. Yet, once you've proven to yourself that you can go without the treat, and even meat and vegetables, and just live on potatoes, you aren't scared of scarcity anymore. You know you can survive through it if you have to. It takes the fear out of it.
Back then, even simple things we take for granted like math books were rare. That makes them much more appreciated. As a child, Stefan loved them and was eager to get his hands on them. The more puzzles and problems he could solve the better.
How To Learn To Run A Business
That love for math took him to university. While working and studying he built up a network of friends. Eight of them banded together. Five of them would be the developers. Three would handle running the business side.
When the dot com bust happened, the three cofounders that were supposed to be running the business cut and ran. Stefan and his four remaining developer friends had to choose between folding the company or figuring it out. They voted for him to lead it.
For the next two years, he was essentially back on a potato diet while they tried to figure out how to do marketing, make sales, manage the books, when to pay taxes and avoid being hunted by the IRS, and everything else.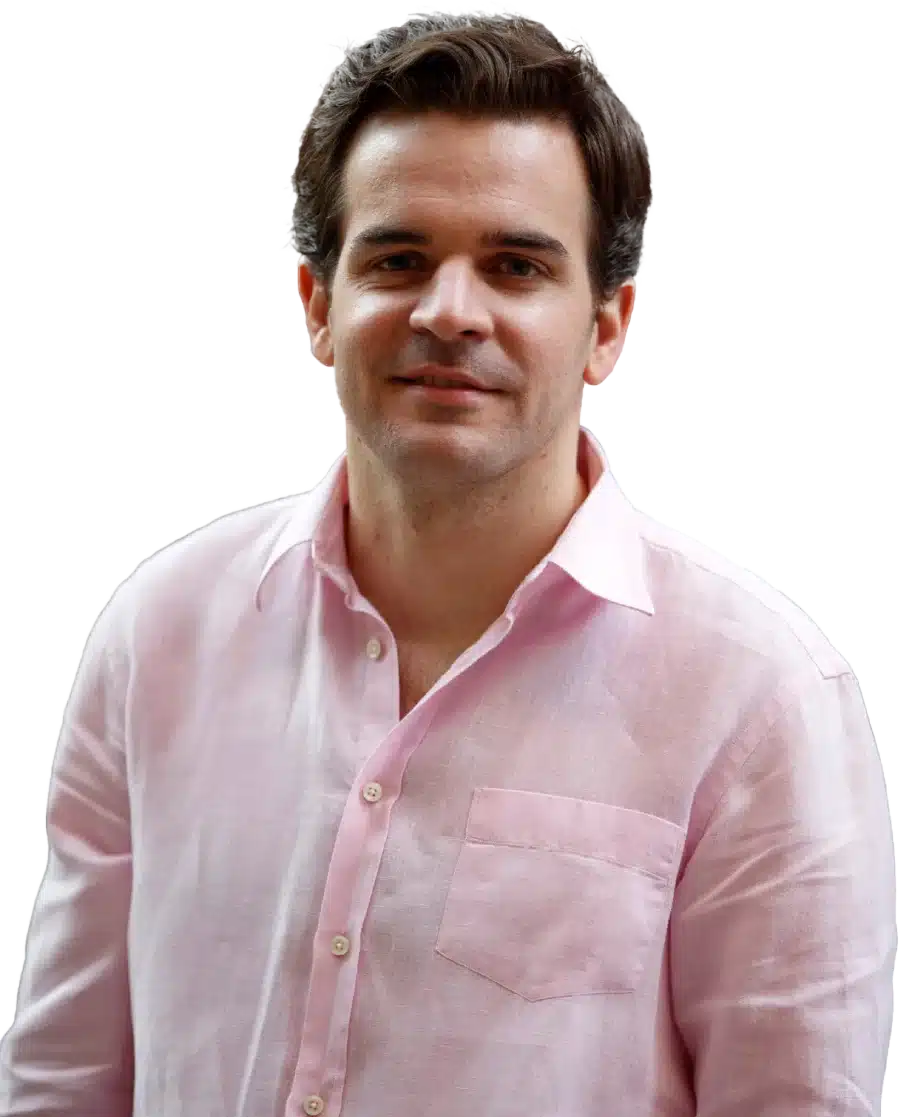 See How I Can Help You With Your Fundraising Efforts
Fundraising Process : get guidance from A to Z.
Materials : our team creates epic pitch decks and financial models
Investor Access : connect with the right investors for your business and close them
Once they got a handle on this the business started growing, and they doubled or tripled their revenues for 12 years in a row. It became one of the 50 fastest-growing companies in their region, and one of the 500 fastest growing in Africa, Europe, and the Middle East. Then they took it public.
He admits it was a grueling experience, littered with mistakes, but just jumping in and doing it was his own MBA.
Desert Marathons & Startups
After the IPO Stefan had begun launching some spinoffs and created iTaxi.
He could now afford to add pasta, meat, and even ice cream to his diet. Of course, that also meant packing on some extra weight. So, he started running.
He enjoyed running much more than he expected. Within just 12 months he had run 5k and 10k races and signed up for both a half marathon and 100k race. Considered one of the toughest foot races on earth, the Marathon Des Sables is the equivalent of six back-to-back marathons across the Sahara Desert. It requires you backpacking it with all of your own food and survival gear (except for water) for the week-long race. You have to be self-sufficient, with whatever you can carry.
He has run that race three times already and is hoping to do it a fourth. First, he just wanted to see if he could make it. Then he went back to try and make the top 100. Then again to get into the Top 50, and he did.
He found many similarities between running these races and entrepreneurship.
The first is that to get started you just have to take the first step. Most people never try long-distance running or starting their own business because they are scared.
Then, even among those that do start, many give up just before they hit success. They quit on the last mile, or just before the last corner. They fail because they quit.
He also learned the importance of balancing long-term and short-term perspectives. If you get tired and think about the fact that you still have a 50k to go it can be overwhelming and you might quit. Instead, if you just focus on getting to that next rock or ridgeline, the going is much easier. Focus on getting to the next milestone and then the next.
If you just try to sprint it out, then you may run out of gas too fast too. Though sitting down means you are not making progress. So, in running and in business Stefan says he has learned the importance of constantly moving forward. If you can't run anymore, then jog. If you can't jog, then walk. Just keep on moving.
Storytelling is everything which is something that Stefan was able to master. Being able to capture the essence of what you are doing in 15 to 20 slides is the key. For a winning deck, take a look at the pitch deck template created by Silicon Valley legend, Peter Thiel (see it here) where the most critical slides are highlighted.
Remember to unlock the pitch deck template that is being used by founders around the world to raise millions below.

Access The Pitch Deck Template
Your email address is 100% safe from spam!
Booksy
While training for one of these big races he ended up having to visit a physiotherapist. He noticed that professionals like this who work with their hands all day, can't be taking phone calls from customers while they are working. By the end of the day, they are ready to go home. Not spend hours handling calls. That's a big problem when their business relies on them getting new bookings.
He seized on that pain point and began thinking about how to create a solution for it. He and his partner began traveling to talk to potential customers dealing with these challenges. They talked to hairstylists, beauty salon owners, barbers, and so on.
This became Booksy. A SaaS startup that provides calendar management tools for businesses and independent contractors so that their clients can book with them online 24 hours a day. They bill a small monthly subscription for that service.
So far Booksy has already raised $120M, including a $70M round in November 2020, when they merged with one of their largest competitors.
Listen in to the full podcast episode to find out more, including:
Why they chose to startup in the US instead of Europe
The US versus the EU for startup fundraising
Stefan's #1 piece of advice for aspiring entrepreneurs
Surviving COVID
His recipe for creating spinoff companies
SUBSCRIBE ON:
Facebook Comments