Robert Piconi has been involved in some of the biggest transatlantic M&A deals. He's now working with Bill Gross on a renewable energy startup that has already attracted significant capital from investors including Softbank Vision Fund and Saudi Aramco Energy Ventures.
During our time together on the Dealmakers Show, Piconi shared his path into starting his own company, the three biggest lessons learned in building and managing teams, the power of institutional knowledge transfer, and what his energy storage startup is up to now.
Listen to the full podcast episode and review the transcript here.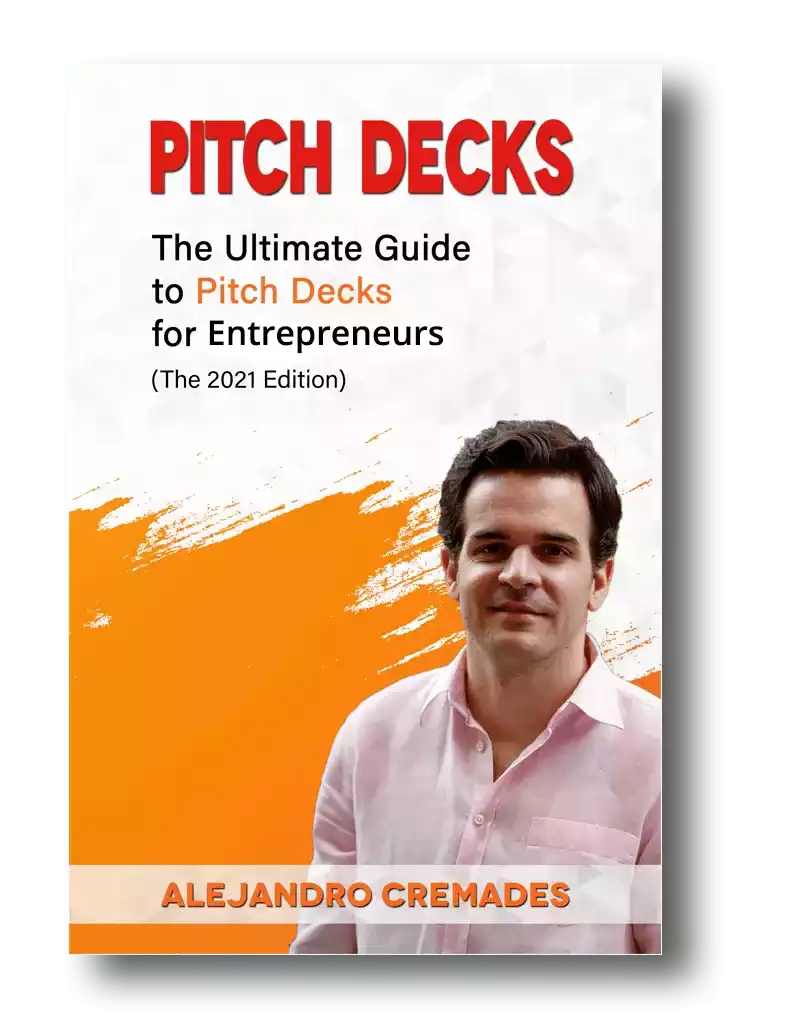 *FREE DOWNLOAD*
The Ultimate Guide To Pitch Decks
Here is the content that we will cover in this post. Let's get started.
Southern California Roots
Robert Piconi was born and spent his early years in San Diego, Southern California. 
Much of his free time out of school helping out in the family business. An experience that certainly seemed to give him a good foundation for his journey working across a variety of businesses since then. 
Following his passion for his faith, and wanting to get out of California, he set off for college across the country at the University of Notre Dame.
During his junior year he had the opportunity to intern with Mobile Oil in the UK and then started his career out of college at the downstream chemical side of Amoco Corporation, and diversified Oil Company. He got to experience the energy side of the business, business unit finance, manufacturing and large scale new technology project management.
With his interest in technology and startups growing with the advent of the internet in the late 1990s, he decided to go back to school, to take a step back and get his MBA. 
Out of business school Piconi dove into the telecommunications industry. He ended up doing stints with Bell Labs and Lucent, ultimately becoming VP and general manager of one of the large businesses in the broadband space.
During this time he was involved in two of the largest transatlantic mergers, Alcatel and Lucent, and Amoco and BP.
Scaling Your Family & Startup
These experiences led Robert to begin taking larger leadership roles in public companies of his own like Spirent Communications, and private equity backed companies where he was the CEO.
Some entrepreneurs believe they have to put their lives in sequence, and choose between starting a business or starting a family. Well, this is one founder who managed to scale both at the same time.
During this time he and his wife got the surprise of finding out they were not just adding one more child to their family, but many kids in one shot – scaling your family along with your startup quadruplets. Today they have eight children.  
Children themselves of course are a lot like startups, only there's no exit, and you only break even when you get to sleep at night. Which of course can be as elusive as trying to sleep when you have one new baby in the house.
Robert told our audience that becoming a parent "tends to focus you and bring other priorities to the table and motivate you around your purpose in life beyond what may be through your personal career goals. To thinking more holistically about those goals in the context of a responsibility of being a father and parents to children."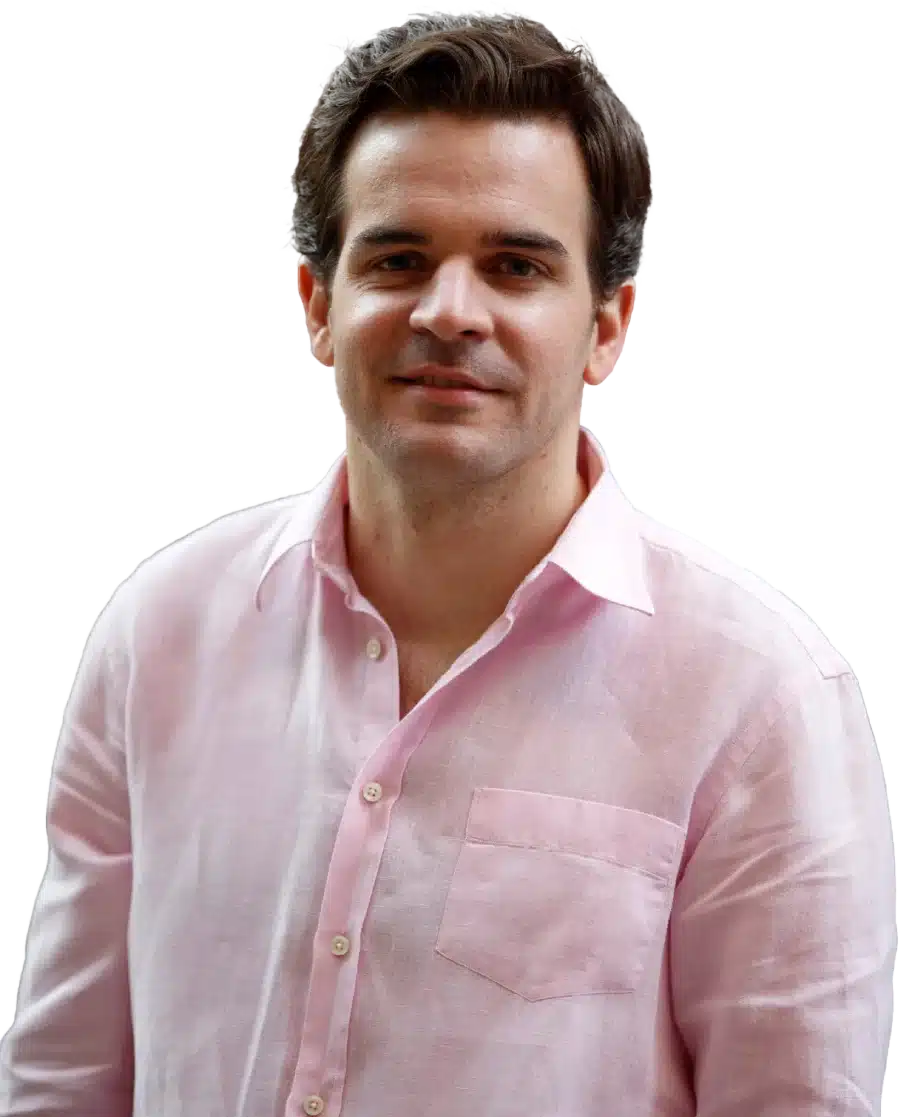 See How I Can Help You With Your Fundraising Efforts
Fundraising Process : get guidance from A to Z.
Materials : our team creates epic pitch decks and financial models
Investor Access : connect with the right investors for your business and close them
Institutional Knowledge Transfer
Robert Piconi has now danced between the healthcare, telecom, and energy sectors. He's also been recruited by hedge funds and private equity to help with turning around companies in their portfolios. Projects focused on improving EBITDA growth and delivering returns for investors in a given time frame. A task he found he really enjoyed. 
One of the great talents or assets he picked up along this journey has the power of institutional knowledge transfer. It doesn't always work, but Robert certainly seems to have mastered it. 
It's all about being able to carry your experiences from one industry and applying them to others at the same level. 
In this founder's case, he says there were definitely some common threads in leadership, managing and empowering people, and being able to "translate technology into real business opportunity." 
When it comes to leading and building teams he shared three of the biggest lessons that he has gleaned over the years so far.
1. Don't Make Assumptions Before Rolling Up Your Sleeves & Listening
He says it is important to get his sequence right. First digging in and understanding the customer and market, before backing your way out to creating a company or developing new technology.
2. Fire Fast
Ignoring your gut or dragging your feet on firing someone doesn't serve you, the company or that individual well.
3. Don't Be Afraid Of Dilution
A lesson he has carried from his father is that the wealthy have always sold 'too soon'. 
That means not being afraid of dilution when fundraising, or accepting an acquisition offer before you thought you were ready. It's better to put that money in the bank when it is available, rather than trying to hold out and hope for more perfect timing.
Energy Vault
Robert's current venture is the outcome of meeting Bill Gross. Energy Vault is tackling renewable energies, and specifically energy storage at a utility level. 
Their mission is the decarbonization of the planet. A problem they've worked to solved through a process of energy storage that doesn't hurt the environment, is economical and provides a reliable, durable source of renewable energy. It's the culmination of materials science, conventional physics, and software. 
Following the successful test of their Commercial Demonstration Unit (CDU), Energy Vault launched their EVx product model which is being tested by a number of potential customers with a view to construction starting this year. 
They've already raised more than $110M from prominent investors including Softbank Vision Fund, Saudi Aramco Energy Ventures and CEMEX Ventures, and have recently struck a series of strategic partnerships and investments from global players including Saudi Aramco and Enel Green Power to accelerate the rollout of its products and champion a fully circular economic approach.
Storytelling is everything which is something that Robert Piconi was able to master. Being able to capture the essence of what you are doing in 15 to 20 slides is the key. For a winning deck, take a look at the pitch deck template created by Silicon Valley legend, Peter Thiel (see it here) where the most critical slides are highlighted.
Remember to unlock the pitch deck template that is being used by founders around the world to raise millions below.

Access The Pitch Deck Template
Your email address is 100% safe from spam!
In 2020 Energy Vault was named a
Technology Pioneer
by the World Economic Forum, recognizing its innovative and effective approach to energy storage and sustainability.
Listen in to the full podcast episode to find out more, including:
Energy Vault and tackling climate change
His top advice when starting a company
Tips for working with your board members
Top book recommendations for entrepreneurs
Working with Bill Gross
SUBSCRIBE ON:
Facebook Comments