Trevor Best ditched the oil fields to take up his role in the fight against climate change. His startup has now raised over $100M on its journey, as they set a fast pace for fueling the transition to greener sources of energy.
On the Dealmakers Podcast Best talks about embracing new things and pushing your limits, pivots, pitching investors, how your company changes with each round of funding, hiring for your startup, and why he is hopeful for the future of earth's climate.
Listen to the full podcast episode and review the transcript here.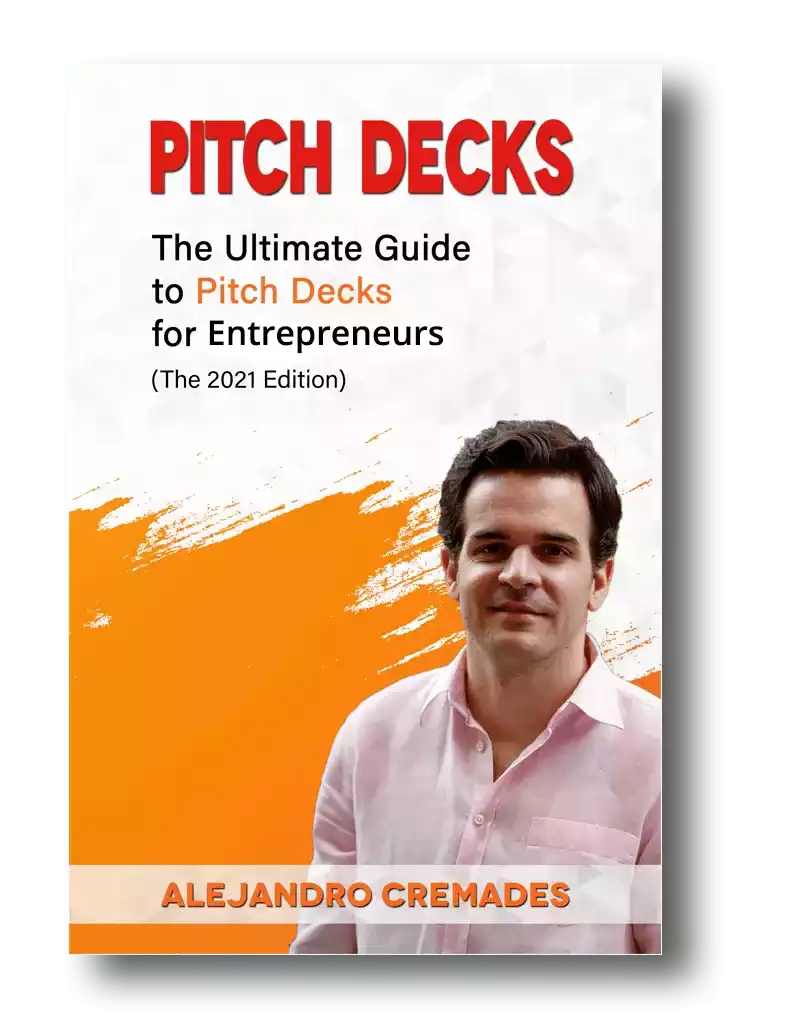 *FREE DOWNLOAD*
The Ultimate Guide To Pitch Decks
Embracing New Things
Trevor Best was born and grew up in West Texas. The land of cowboys, gas, and big oil.
After living out in the desert for the first 18 years of his life he was ready for something new. He made the move to Lubbock to study business. Though it just wasn't different enough for him.
In his spare time, he had been learning Chinese. So, he figured what better way was there to build on that, and really see different parts of the world than to go to China. Which he did. He even taught English there, before eventually returning back to Texas.
Back home he went to work for Baker Hughes for the next eight years. There he learned a lot that would equip him to begin a company of his own one day.
He learned about product management, developing new products, R&D, quality control, and taking products to market. Then how do you make new inventions and launch a more repeatable and successful process?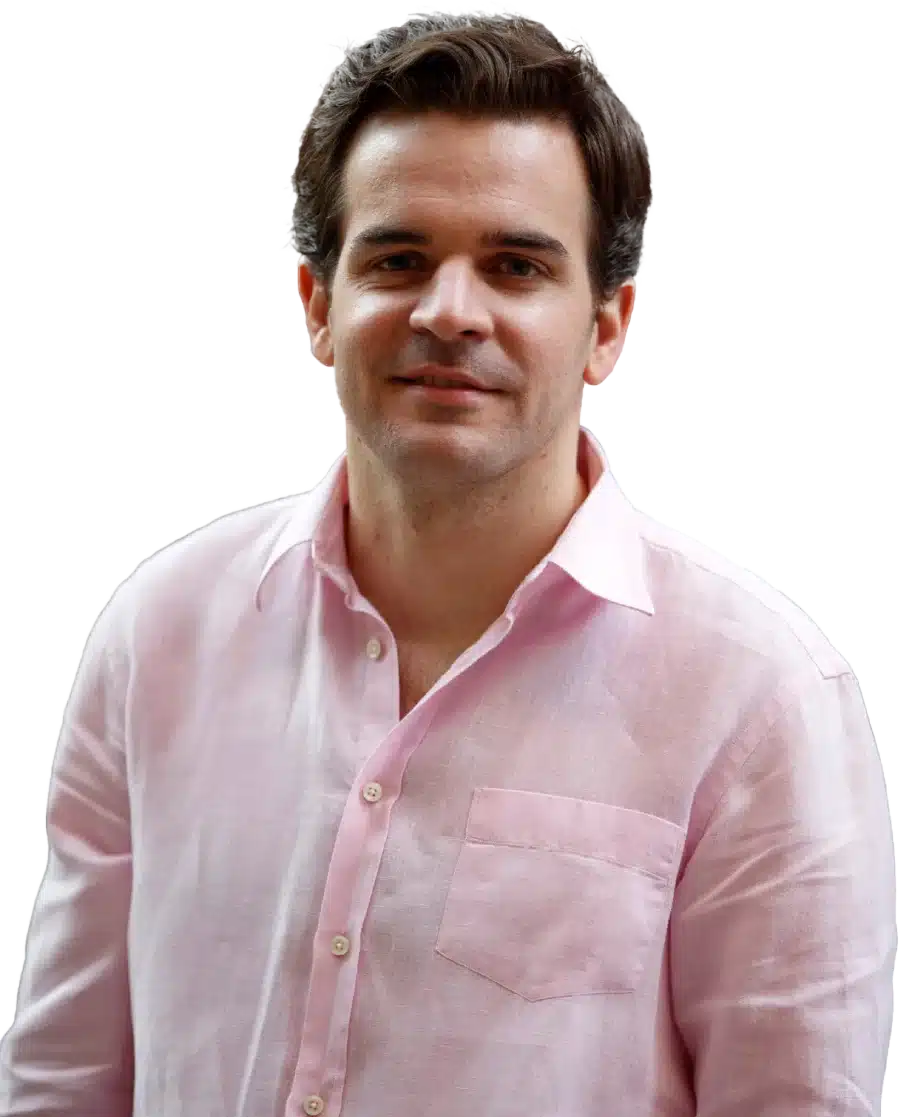 See How I Can Help You With Your Fundraising Efforts
Fundraising Process : get guidance from A to Z.
Materials : our team creates epic pitch decks and financial models
Investor Access : connect with the right investors for your business and close them
Connecting With His Future Co-Founder
During this time he also met his current cofounder. They both shared a passion for the 'energy transition'. That is moving from old, polluting fossil fuels, to cleaner and more sustainable sources of energy.
They saw the emergence of solar and wind power, and the international panels warning us how little time we had to take action.
Unfortunately, they didn't see any movement on that from within the oil and gas industry. No one was even talking about making changes.
By the middle of 2015, the oil and gas industry was still just focusing on their core activities, and fighting any pressure to change. At the same time, the Obama administration had issued a methane emissions rule.
Together Best and his cofounder decided that if they couldn't change the industry from the inside, they would have to do it from the outside in a powerful and disruptive way. With some technology, which would also have good economics as a business.
Pivoting Your Way To Success
Trevor and his partner began exploring ideas. Their framework involved evaluating the strength of different technologies, the end market for them, disruptiveness, and the impact they could have.
After a lot of reading and tracking the science going on they found exactly what they work looking for in some research coming out of Rice University.
It was then that they quit their jobs to go start a business.
As with most startups, they quickly found that they had quite a bit of iterating to do. He is quite frank that their first attempt at the technology just didn't work at all. It took them two months to figure that out and come to the conclusion that they needed to switch things up.
Similarly, on the business model side, it wasn't until they gave up on trying small-scale applications, and moved to larger applications and a licensing model that they really began to get traction.
Fundraising & Pitching Investors
That pivoting and iterating doesn't just apply to your tech or business model, but also to how you are pitching investors, and the tailwinds you can latch onto as well.
Trevor says that when you go from investor meeting to investor meeting, and they don't even have any questions, they just say no, that you're doing something wrong. Adjustments need to be made.
He says that when they pivoted the story that they were telling to investors, everything changed. Suddenly, even the investors that had given them a hard no a few months earlier now wanted meetings, and had plenty of questions.
To date, they have raised $110M through their Series C round.
Storytelling is everything which is something that Trevor Best was able to master. Being able to capture the essence of what you are doing in 15 to 20 slides is the key. For a winning deck, take a look at the pitch deck template created by Silicon Valley legend, Peter Thiel (see it here) where the most critical slides are highlighted.
Remember to unlock the pitch deck template that is being used by founders around the world to raise millions below.

Access The Pitch Deck Template
Your email address is 100% safe from spam!
With each round of funding your company changes as well. Starting out, they were just a handful of people in a lab. Not unlike early garage-based tech startups. Everyone is just pitching in to do whatever needs to be done.
After their Series A, he says they began applying more structure. The founders and employees begin branching out into different functions of their own.
At your Series B, he says you begin forming your real C Suite, managers, and so on. Then by Series C, you are more of a fully formed corporation, where the company begins to run itself.
Lessons From The Entrepreneur
Best told the Dealmakers audience that his biggest learning through this is that you have to build for where you're going, and not where you're at. Otherwise, you'll always have problems.
You need to assume success, that you'll hit the next milestones, and be building and hiring for the company you will need to be in six months from now.
Which in turn will also help you go much faster when you get there, and get another round of capital in the bank.
Listen in to the full podcast episode to find out more, including:
How to hire for your startup
Trevor's top advice for other entrepreneurs
The big announcement they made on the Dealmakers Show
The future of energy and our climate
SUBSCRIBE ON:
Facebook Comments