Jeremy King's tech startup has already raised over $100M on its journey to help equip B2C companies to speed up their own growth, and make intelligent, data-driven decisions.
On the Dealmakers Show, King shared how the hard part of becoming an entrepreneur may not be what you think it is, the science of business consulting, how to be prepared for investor meetings, and more.
Listen to the full podcast episode and review the transcript here.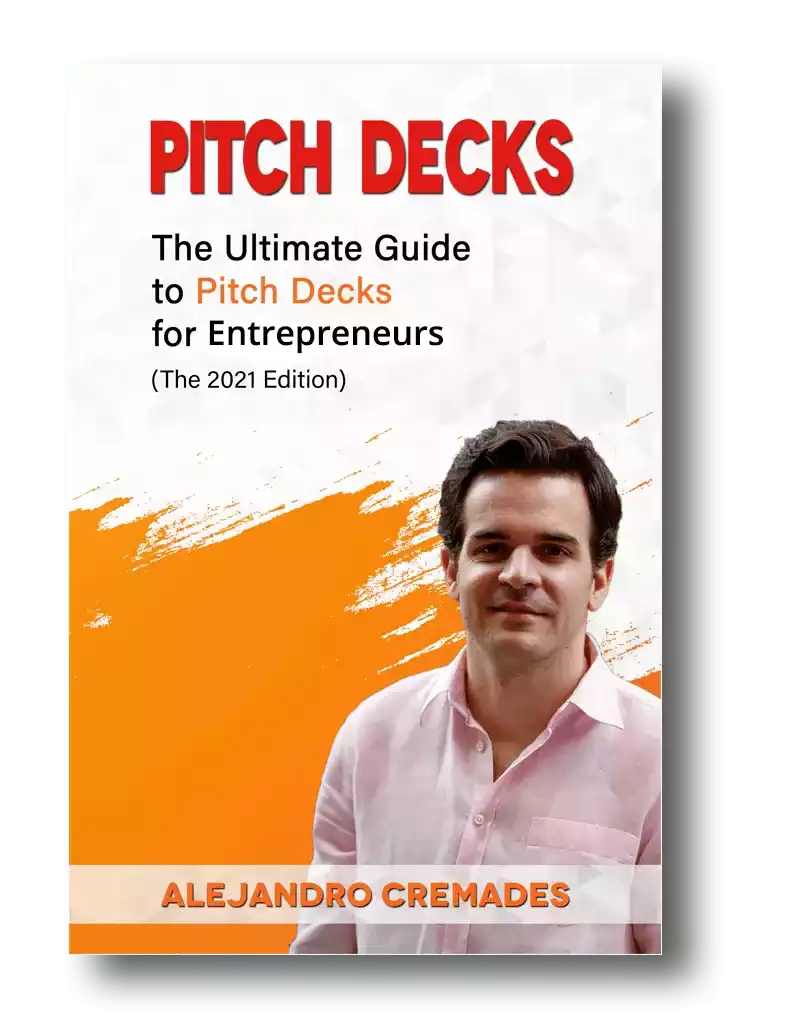 *FREE DOWNLOAD*
The Ultimate Guide To Pitch Decks
Here is the content that we will cover in this post. Let's get started.
The Science Of Business
Although his family was from the US, Jeremy King was born and grew up in the UK. He has lived in Boston and London, where his current startup is based. His wife is Australian. All of this international exposure and travel has certainly helped in his journey and the building of a global business.
Growing up in the UK, King says that you don't necessarily choose your college major based on your intended career. Your degree is much more about securing a qualification. The harder and more challenging your major sounds, the better when it comes to getting a job.
Jeremy decided to go to Edinburgh, Scotland to study biology. A very credible degree, but also something which he was very interested in learning. He wanted to pursue his curiosity about nature, ecosystems, the engineering of animals, and genetics. As well as mathematical modeling of animal behavior, which helped him develop a real love for data and statistics.
After university, he applied to the famous consulting firm, McKinsey. His pitch in the interview was that 90% of the people they were hiring had similar backgrounds to each other, but not his scientific experience in problem-solving with data. Which is what they really end up teaching employees.
He had already spent the past four years doing this in science. Analyzing big data sets, breaking down problems, and making recommendations and observations.
McKinsey kept him for eight years. Including paying for him to go get his MBA. They make you take two years off before moving up to the next level. Jeremy said using that time for his MBA just seemed to make the most sense. It gave him the chance to not only build out his network, and meet his wife at Harvard Business School, but to fill in all of the knowledge gaps he had in business. The real fundamentals, reading P&L sheets, etc.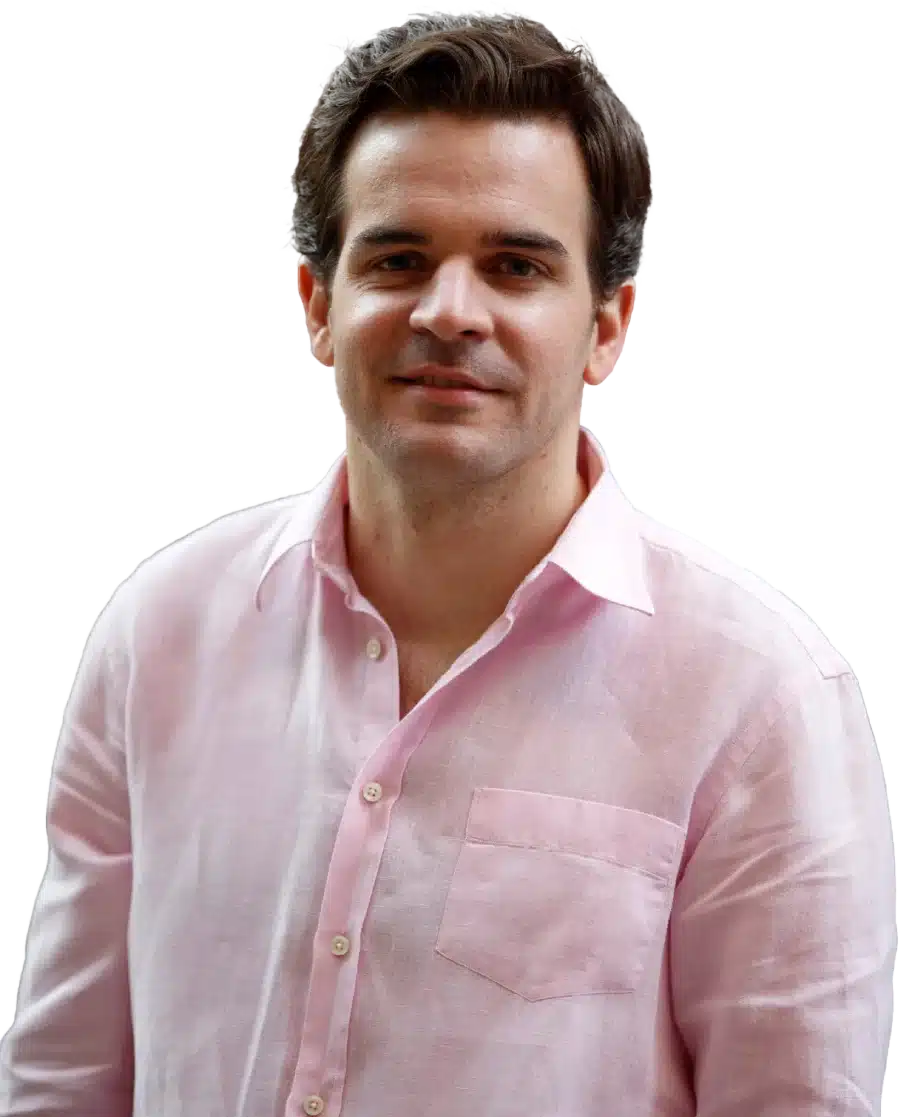 See How I Can Help You With Your Fundraising Efforts
Fundraising Process : get guidance from A to Z.
Materials : our team creates epic pitch decks and financial models
Investor Access : connect with the right investors for your business and close them
The Hard Part Of Becoming An Entrepreneur
During his MBA Jeremy found the greatest admiration for people he met that had started businesses. It just seemed like something magical.
There were many parts to starting a business that he perceived as being hard and that he still hadn't learned how to do.
Like incorporating a business, hiring accountants, etc. Of course, in reality, these are all very simple and relatively swift and inexpensive parts of launching a company. They are probably actually the easiest parts.
They even told him that there was plenty of venture capital funding available to make it work.
He was told that what he needed was the right idea and the right attitude.
Most of all, he learned that the number one difference between real entrepreneurs and everyone else is that they make the leap, and just go do it.
Of course, this is where the hardest part is for many well-educated, and intelligent individuals. They hesitate in taking the leap. Jeremy admits the biggest barrier for him was choosing to leave McKinsey.
Still, he was encouraged to do so and to go all in. To burn the bridges, and go for it. After all, that is what anyone you hire, or pitch for an investment is going to expect from you.
Today, he says that he will forever be grateful for that push and advice.
Validating Your Business Idea
Of course, Jeremy did still hesitate to just leap.
He wanted to prove his idea first. Even perhaps build a team and get the MVP done before going at it full time. A way of hedging his bet.
King believed that there was a demand for consumer data and insights. So, he set out to prove it.
He began by going to one of London's major train stations. He approached the managers of two retail stores there and asked what they didn't know about the people passing through the train station.
Out came a flood of items. Such as why they didn't all come into the store? What do passers-by really want to buy?
When he asked them what they were doing about that now, their answer was basically just to hope, put the inventory on the shelf that the head office sent, and do some marketing.
So, Jeremy set about finding out the answers. He took a pen and a clipboard to the train station, and asked around 100 people these questions. He compiled the data over the weekend, and took it to the managers, with insights they could use to hit their quarterly revenue targets.
They were incredibly excited about this new input.
This evolved into his startup Attest. Which gives B2C companies data and insights on their customers on a subscription basis. So that they can grow faster, and make bold moves, based on real data.
Attest has already grown to a team of 160, and has raised over $100M in capital.
Storytelling is everything which is something that Jeremy King was able to master. Being able to capture the essence of what you are doing in 15 to 20 slides is the key. For a winning deck, take a look at the pitch deck template created by Silicon Valley legend, Peter Thiel (see it here) where the most critical slides are highlighted.
Remember to unlock the pitch deck template that is being used by founders around the world to raise millions below.

Access The Pitch Deck Template
Your email address is 100% safe from spam!
Listen in to the full podcast episode to find out more, including:
How consumer data can enable better decision making
Jeremy's top advice when starting a business
What to expect in investor meetings
How to try out Attest's data and insights for free
SUBSCRIBE ON:
Facebook Comments