Angus McDonald has gone from growing up on a rural farm, to operating a fast-growing  global tech startup that  has raised tens of millions of dollars in capital.
On the Dealmakers Show, McDonald shared his take on fundraising strategy, handling rejections, go-to-market  advantages, taking on a trillion dollar industry and the future of insurance.
Listen in to the full podcast episode and review the transcript here.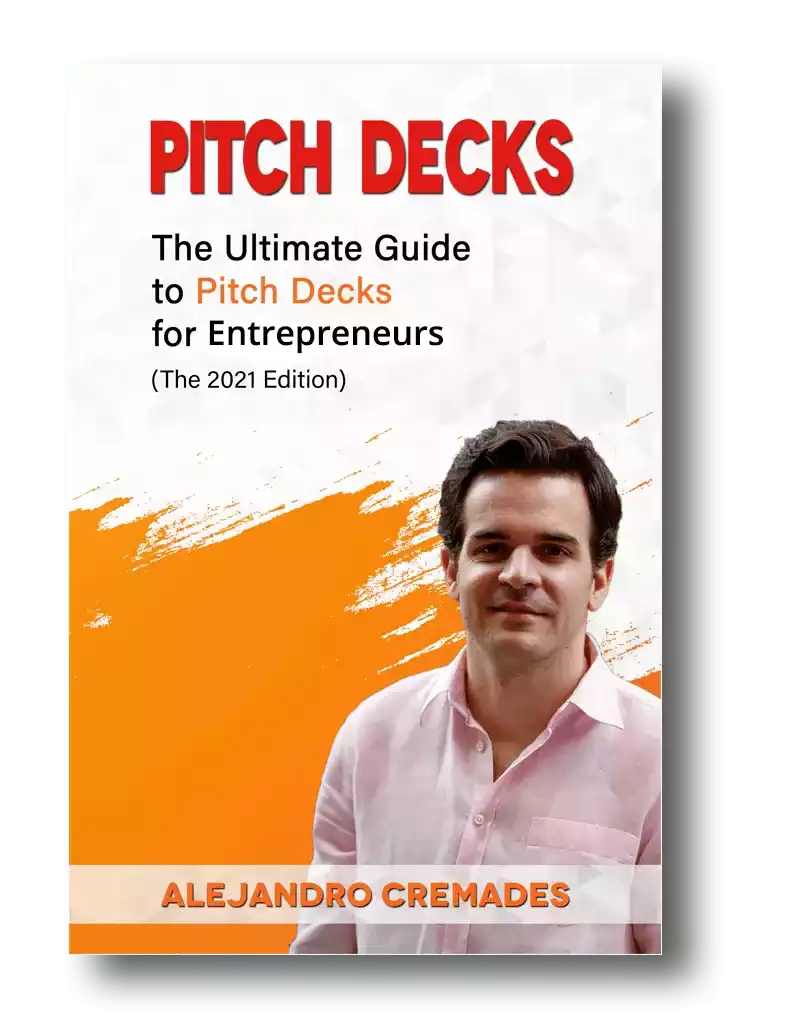 *FREE DOWNLOAD*
The Ultimate Guide To Pitch Decks
Here is the content that we will cover in this post. Let's get started.
The Value Of Independence & Global Thinking
If you are going to be an entrepreneur, then you have to be comfortable and confident with going out on your own. If you are going to build a large-scale hyper-growth company, then it certainly helps to have a global perspective.
Angus McDonald was born in rural Australia, on a twenty thousand acre farm, many miles from Silicon Valley.
It was here where he found plenty of space for thinking, an early love for math, and learned the importance of being able to be independent. 
"I was out on my own farm, growing and raising my  own food – a long way from others and the city. Thiscertainly teaches and gives you the confidence to do things on your own," said McDonald. This philosophy was  further expanded when Angus attended boarding school at just 12 years old. 
He noted that a farm is also a business, which meant one should quickly master the numbers. He would walk the farm with his grandfather, counting the animals. That was a lot of math given they had 26,000 sheep. This experience  provided early insights into real applications for math and business. 
McDonald also told the Dealmakers Show audience that he was inspired by global sporting events, especially tennis. He was inspired by individuals, from all over the world, who challenged the "best-of-the-best" and rose to become champions.  
Between high school and university he took a gap year. He went to work in the UK, and backpacked around Europe, soaking in all of the different cultures to shape himself and his outlook on life.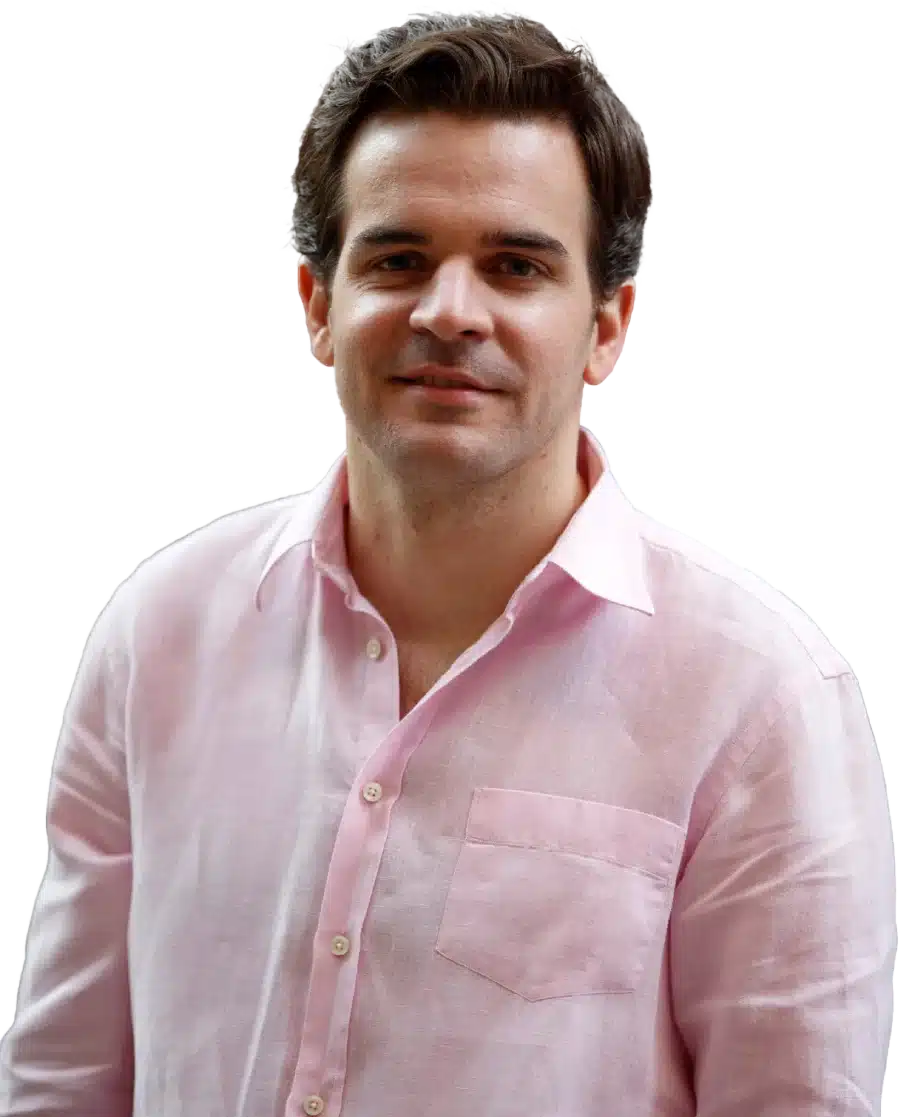 See How I Can Help You With Your Fundraising Efforts
Fundraising Process : get guidance from A to Z.
Materials : our team creates epic pitch decks and financial models
Investor Access : connect with the right investors for your business and close them
Yahoo
Angus graduated from college in the midst of the first real tech boom. He wanted to be a part of this big and exciting opportunity. 
Even though Yahoo didn't end up being the leader or nearly as successful as it set out to be, it certainly gave him fertile grounds to learn. 
They were a dominant player at that time, thinking and moving at a global scale. Specifically, he enjoyed and was influenced by traveling to international team and partnership events, which took him from California to the UK, Germany, Singapore, Hong Kong, and Japan.
Nurturing & Launching Your Own Business Idea
Angus and his current co-founder Chris Bayley had been friends for years. Having met and played sports together at college, they quickly became best friends. 
They challenged each other in a positive way, and began working on side hustles together. 
In doing so, they noticed that the big online travel giants were getting bigger. Companies such as Booking.com and Expedia were growing and eating up the smaller businesses in their markets. 
In turn, this created a  huge opportunity for insurance, which is easily a trillion dollar space. They became obsessed with this, and decided to go all-n on it. 
They spent much of the first year bootstrapping their startup, self-funding it from other jobs and money made in previous businesses. 
Today, this start-up has grown into one of the fastest growing global insurtech companies, Cover Genius.
Go To Market
Cover Genius found its advantage with its  go-to-market strategy. 
As the insurtech for embedded insurance, Cover Genius is focused on B2B partnerships, providing XCover, its award-winning global distribution platform, to the world's largest digital companies.  
Through XCover, digital companies can embed and offer any line of insurance or warranty product directly to global customers in the POS, shopping cart, booking path or registration form. While  one of their big initial partners was Booking.com, and its transportation business, Cover Genius now has many other global partners including Ryanair, Intuit, eBay and several others. 
Fundraising Strategy
Angus says that the company has always kept its eye on profitability, focusing on unit metrics to ensure it can always scale up and down as needed and maintain predictable margins. 
While it may not be very trendy today, they have found this strategy to be beneficial when it comes  to fundraising. They've taken the approach of not raising more than they need. 
Their Series B round was $15M followed by an additional $70M Series C round last year. 
Cover Genius has  grown to more than  300 employees, with teams around the world, from Australia to the US, and South America. Cover Genius holds licenses in all 50 US States and operates in all major global markets.
Storytelling is everything which is something that Angus McDonald was able to master. Being able to capture the essence of what you are doing in 15 to 20 slides is the key. For a winning deck, take a look at the pitch deck template created by Silicon Valley legend, Peter Thiel (see it here) where the most critical slides are highlighted.
Remember to unlock the pitch deck template that is being used by founders around the world to raise millions below.

Access The Pitch Deck Template
Your email address is 100% safe from spam!
Angus McDonald's Top Advice When Launching Your Own Startup
For other aspiring entrepreneurs McDonald says to stay focused, and persist. 
"Don't just keep banging your head against the wall if it isn't working. now where you are going, and keep on improving the details to get the results you want," he said. 
For example, he tells his salespeople that customers are never saying no to them. They are just saying "not now." In fact, he tells his team to "go back, make your pitch deck and presentation better, and try them again, until you close the deal. Once you get good enough, they will say yes." 
Listen in to the full podcast episode to find out more, including:
The future of insurance
Cover Genius' vision
More trusted brands integrating Cover Genius for their customers
SUBSCRIBE ON:
Facebook Comments