Krish Subramanian has gone from bootstrapping to raising over $100 million for his tech startup that empowers others to grow their own subscription businesses, and they are growing fast.
During our interview on the DealMakers Podcast, Krish shared how he started his company, navigated pricing plans, and just how big they've grown. Plus, his methods for validating startup ideas and harnessing team focus and velocity.
Listen to the full podcast episode and review the transcript here.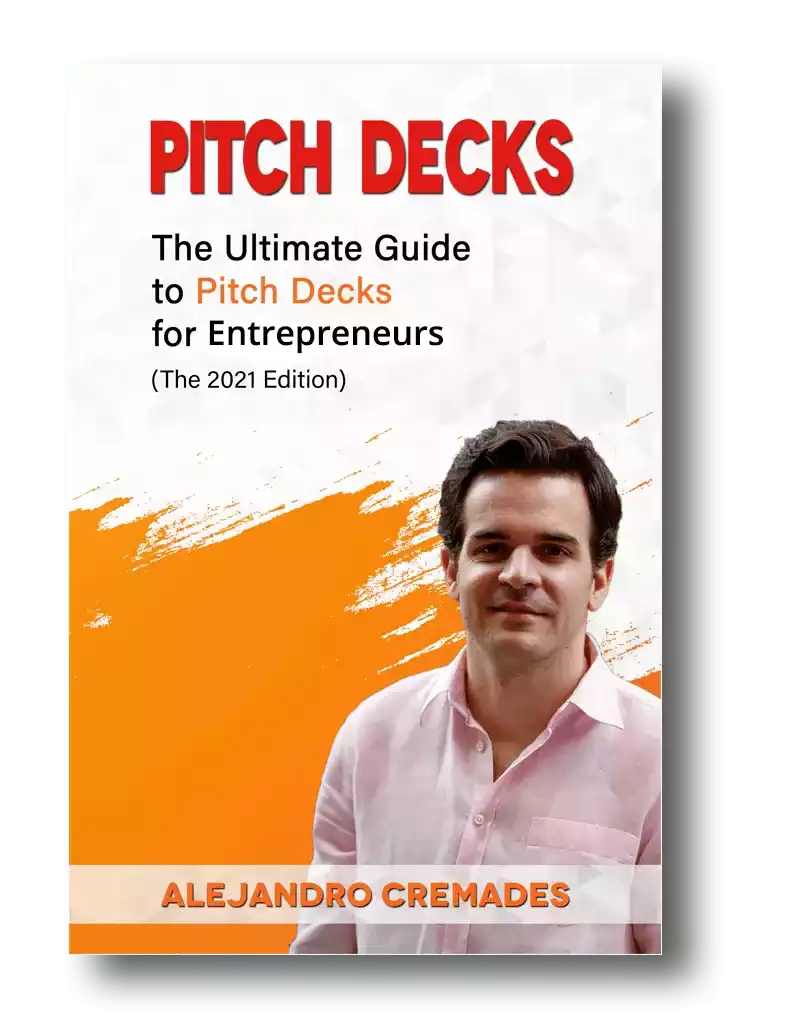 *FREE DOWNLOAD*
The Ultimate Guide To Pitch Decks
Here is the content that we will cover in this post. Let's get started.
Falling Into Startups
Krish Subramanian grew up in an average family in Chennai, India. As with many Indian households, and new hyper-successful founders of fast-growth startups from India, there was a lot of emphases put on getting a good education and doing well in school.
In 8th grade, Krish says he was awarded a computer and first started tinkering and learning to program. That led him to university for a Bachelor's degree in Engineering and Computer Science.
At the time he was graduating the world economy happened to be in a bad place, and the traditional route of going to work for big IT companies wasn't possible, because they weren't hiring at the time.
Fortunately, he got connected to a startup company in Bangalore, which gave him a shot at a programming job. They ended up developing products for the government and the precursor to SaaS.
As the economy changed the doors opened to go work for big-name Fortune 500 technology companies. A move he made, and detour he took for the next nine years. One he now looks back on as probably not the best decision.
During this period he also worked with TCS and Cognizant, and gained experience working with global customers ahead of implementation.
Bootstrapping Your Startup
Krish had kept in touch with one of his old college classmates, who was working at Zoho. A company that bootstrapped its way from Chennai to a global customer base with millions of users.
Krish and his buddies used to talk about how they would save up enough money to eventually have the ability to start their own company one day. They were advised that they should have 36 months of runway in the bank before launching a startup. A number they quickly found out wasn't enough after launching as everything costs more than you expect and takes longer than planned.
They set out to be very frugal, and spent the next nine years of their working lives saving the money to get started.
At the time the pay in India was only around $300 per month. So, Krish stayed living with his parents. They only allowed themselves to keep less than 20% of their pay each month to live on, and saved the rest. He rode to work on a bicycle until after his first child was born and he really needed a car.
Around 2010 they saw several trends converging. The cost of the cloud was coming down, SaaS was taking off, and suddenly it was becoming possible to build a business from scratch on your laptop and compete on a global level. One of their friends has also just launched highly successful Freshdesk, who has also been featured on the Dealmakers Podcast.
The Move Back to India
Krish decided to move back to India from the US just as this was happening to make sure he didn't miss out on the opportunity. They decided it was time to quit their jobs and incorporate a company, even before they had an idea. They planned on giving themselves three years to figure out what to build and make something work.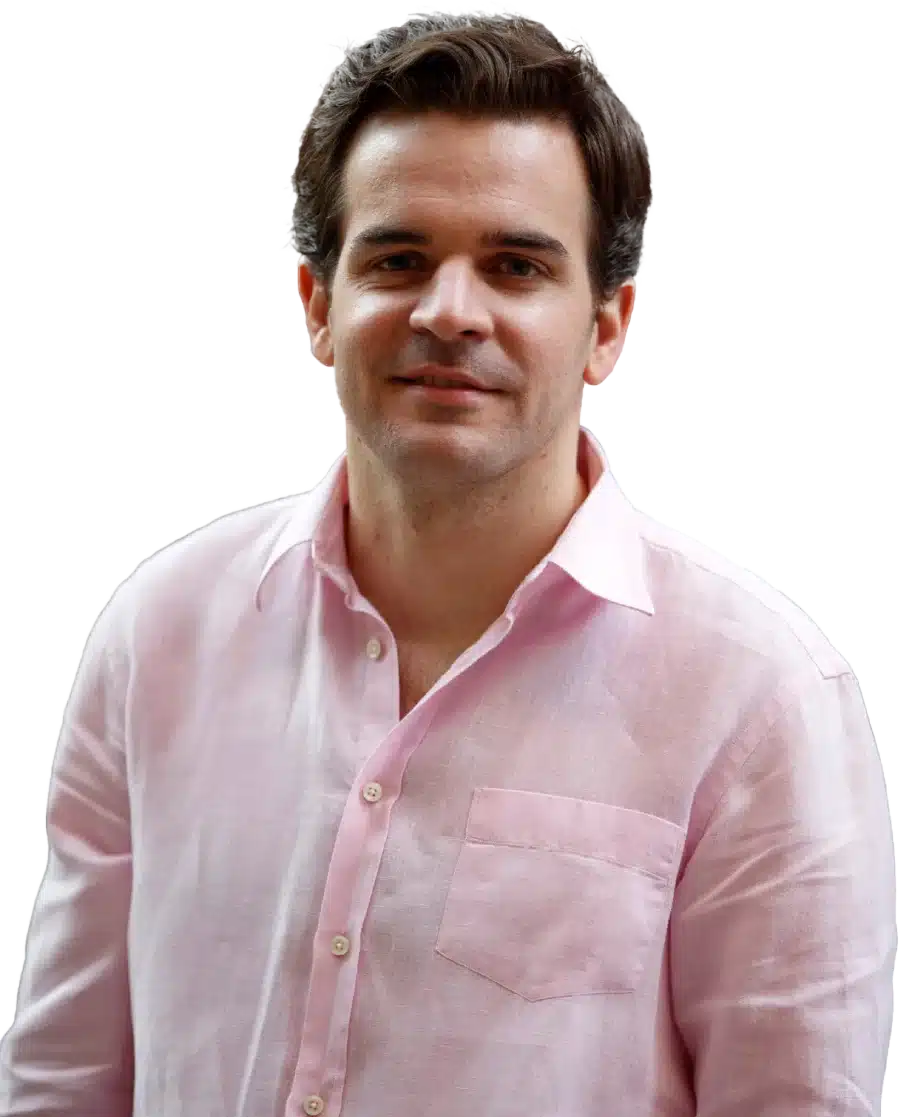 See How I Can Help You With Your Fundraising Efforts
Fundraising Process : get guidance from A to Z.
Materials : our team creates epic pitch decks and financial models
Investor Access : connect with the right investors for your business and close them
What they did know and use as guardrails for exploring ideas was:
It should be SaaS
It had to have global potential
It would be B2B
And, it would be something every company would need in the future
Using this framework, they settled on the idea of recurring payments, and launched Chargebee, a subscription management and building solution.
There was no plan to raise outside funding. Though, when you are doing things well, VCs get interested. After a year of conversations with Accel, they decided to take money to take on this really big problem.
So far they've raised $105M, from investors including, Accel, Tiger Global, Insight Venture Partners, and Steadview.
Storytelling is everything which is something that Krish was able to master. Being able to capture the essence of what you are doing in 15 to 20 slides is the key. For a winning deck, take a look at the pitch deck template created by Silicon Valley legend, Peter Thiel (see it here) where the most critical slides are highlighted.
Remember to unlock the pitch deck template that is being used by founders around the world to raise millions below.
Access The Pitch Deck Template
Your email address is 100% safe from spam!
Growth Mode
Chargebee is now a 450 team member strong global company. They have distributed team members working from home in the US, India, europe, and even Australia.
In just five quarters they grew from 1M to 5M in revenue and then have just kept doubling in size every year.
When it comes to scaling Krish says it may take scrambling to get your first 1M customers to get enough data. Then out of that, you pick out who your top 10% or 20% of those customers are. Then fine-tune everything to target more of those customers.
He says when you get that alignment, customers stay longer, use your product more, and are willing to pay you more.
Ultimately he says you can't be everything to everybody, but you can be "everything for somebody," so "it's very important to find out who those somebodies are."
In Chargebee's case, it is those that have the ambition to build large companies.
Listen in to the full podcast episode to find out more, including:
How Chargebee figured out their own subscription pricing
Tips for structuring subscription pricing tiers
His top advice for gaining velocity
The different paths bootstrapping and VC money puts you on
SUBSCRIBE ON:
Facebook Comments