While many entrepreneurs may have found it more challenging to fund their ventures recently, Daniel Hawkins raised not one, but two funding rounds for Avail Medsystems  in the middle of the 2020 COVID pandemic, totaling over $100M.
During our interview on the DealMakers Podcast, Hawkins shared some of his fundraising experiences across several health tech startups. Including how to handle it when investors don't like your product ideas. We talked about framing problems, asking the right questions, creating products that are pain killers versus vitamins, finding a product to market fit, and the incredible value of persistence.
Listen to the full podcast episode and review the transcript here.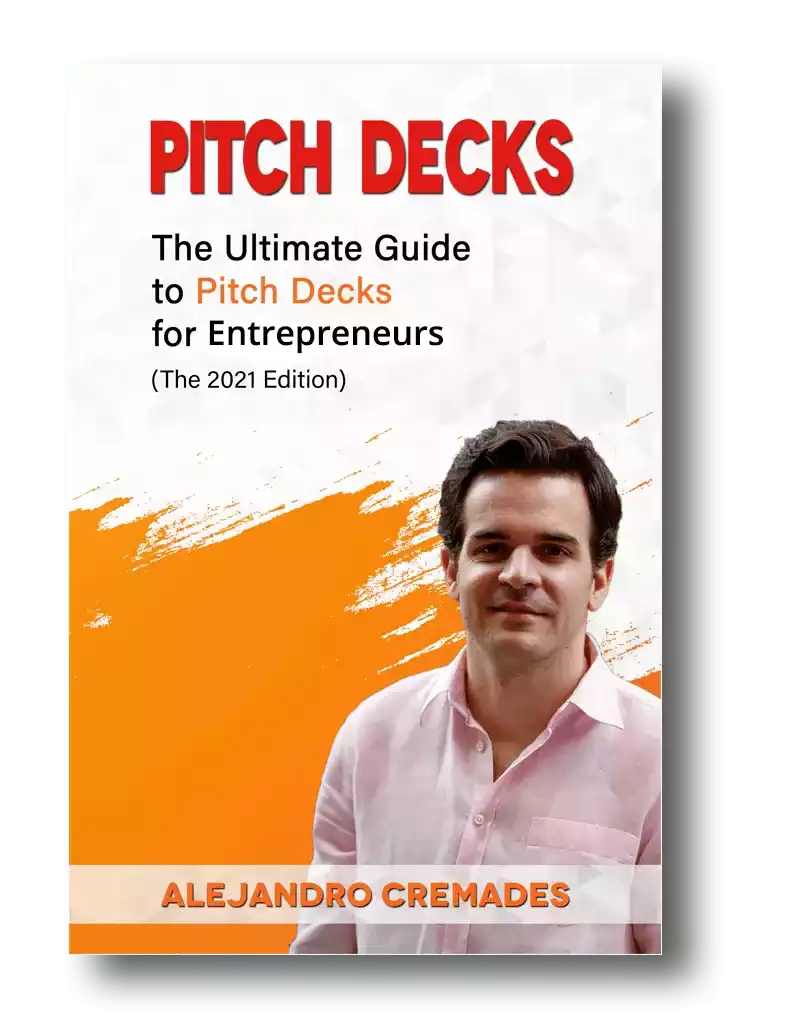 *FREE DOWNLOAD*
The Ultimate Guide To Pitch Decks
Here is the content that we will cover in this post. Let's get started.
Entrepreneurial DNA
Daniel Hawkins was born and grew up in Philadelphia. His father was a primary care physician. His medical practice was on the ground floor of their home, and they lived upstairs.
By 11 years old he was already flexing his entrepreneurial skills. They had moved out to the suburbs. The yard had lots of holly trees, and Daniel was tasked with trimming them. He had noticed holly for sale outside the local grocery store while shopping with his mom. So, he had the idea of turning his clippings into cash by selling them door to door. Daniel made samples of bunches and wreaths and went through the neighborhood taking orders. He brought in a cool $1,000 from tree trimmings that would have otherwise been thrown away.
This experience sparked his entrepreneurial spirit. who would have thought that one day he would be this entrepreneur who raised over $100M for his startup during COVID. He wanted to go study at Wharton. His parents had made Daniel and his siblings a deal that they would pay for their college tuition, if they picked up their own costs for books and board.
Paying for His Wharton Education
Daniel told our audience on the Dealmakers Show that he managed to pay his way by running soda vending machines on campus. He would meet the Coca-Cola bottling truck each week and fill his machines, eventually more than doubling the number of cases he would sell. Daniel and his partner would take the change from the machines and load them up in a backpack to take to the bank.
On graduating he even managed to sell that business as he headed off to New York to start working on Wall Street.
Wall Street brought experience in leveraged buyouts, being able to see many different businesses, and by 21 years old he was sitting on boards.
Eventually, he came to the realization that he really wanted to be on the other side of the table, as a business operator. So, he packed up and headed to the West Coast to attend business school at Stanford.
He graduated right at the front end of the internet revolution. One of his classmates was one of the first 20 people at Yahoo!. Another was at a startup acquired by Oracle and then went on to found Workday. But Daniel wanted to be in the med-tech and medical devices space.
He started out working in other startups in this space to develop the depth of his expertise.
The Meeting That Changed Everything
Working inside another medical startup he attended a weekly 'critical path' meeting that changed everything for him.
The company had raised over $60M, back when that was a lot of money. They had invented the first robotic surgery technology. Unfortunately, everything relied on the vision system, yet, Dr. Fred Moll was adamant that even the best cameras on the market weren't good enough.
It seemed like they might be stuck. Diving into the problem, they figured out the problem wasn't that you couldn't build a camera good enough, but that all the cameras currently on the market were made to be handheld. Since their vision system was mounted on a robot, it no longer mattered if the camera was bigger, or weighed 10 or 12 pounds, instead of the regular camera than might be crammed into one or two pounds.
What Daniel realized was that if you get a group of smart people around a table, really frame the problem accurately, have the right assumptions and ask the right questions, you can come up with a solution. This realization was the first step on the road where this entrepreneur raised over $100M for his startup during COVID.
Launching A String Of Successful Startups
This new mindset has been the foundation for at least several startups for Daniel.
Calibra took on Type 2 Diabetes.
He dug into the problem with insulin. He figured out that for a variety of reasons people just don't take their insulin shots. With around 50% of patients missing their injections by hours. This is about 17% of the population. For a truck driver, it may be because they have to drive hours before being able to stop. But, for a teacher, it may be the stigma of injecting themselves in a classroom. For gardeners, it may be that their hands are dirty most of the day. His solution was to create a wearable patch that takes the needle and having the free time out of the equation.
Ironically, venture capital firms didn't like the idea. Finally, he found the right investor, and landed a $10M round, without even going past the third slide in his 10-slide pitch deck. Calibra was later acquired by Johnson & Johnson for nine figures.
Next was Shockwave. A startup taking on the calcified disease in the arteries. Despite solving an almost impossible physics problem, and his track record, again investors weren't buying in. 2008 hit and he had to go get a job to support his four kids. Yet, he refused to give up on the idea he knew worked and was so important.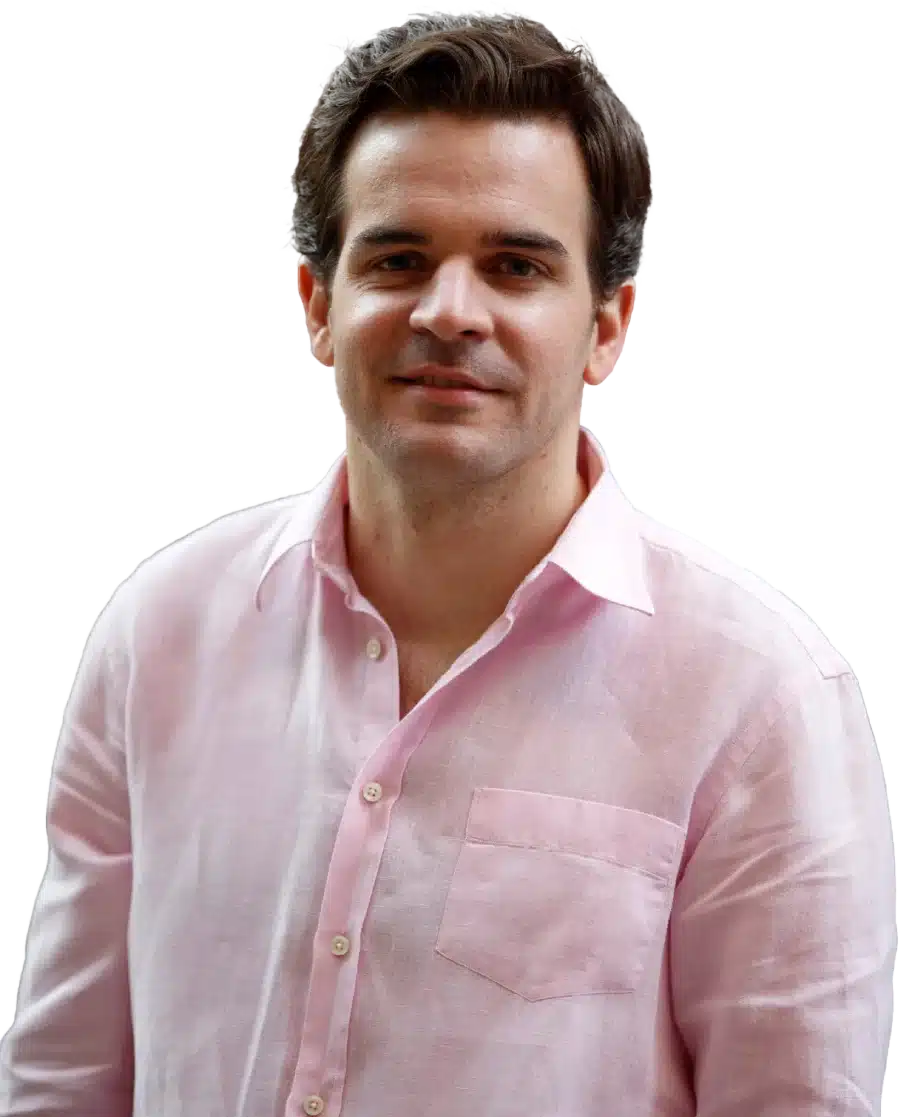 See How I Can Help You With Your Fundraising Efforts
Fundraising Process : get guidance from A to Z.
Materials : our team creates epic pitch decks and financial models
Investor Access : connect with the right investors for your business and close them
After three years of working nights and weekends and using up his kids' college fund, he ran into Fred Moll again. Fred saw the potential and led their $4M Series A round. Shockwave is now a public company with a $3B market cap.
Avail Medsystems – Daniel's Newest Venture
Daniel Hawkins's most recent venture is Avail Medsystems. A venture that brings telemedicne into the operating room, saving time and money while also bringing the best technical expertise to every procedure room across the country. They have already raised $125 million, including two rounds closed in the midst of the COVID pandemic.
Storytelling is everything which is something that Daniel Hawkins was able to master. Being able to capture the essence of what you are doing in 15 to 20 slides is the key. For a winning deck, take a look at the pitch deck template created by Silicon Valley legend, Peter Thiel (see it here) where the most critical slides are highlighted.
Remember to unlock the pitch deck template that is being used by founders around the world to raise millions below.
Access The Pitch Deck Template
Your email address is 100% safe from spam!
In essence, Avail Medsystems is a medical technology company that develops software intended to digitize physical presence in operating rooms. The company specializes in designing and manufacturing medical devices that can be utilized during procedures for video conferencing with other medical professionals. It aims on democratizing access to clinical and procedural expertise by removing physical, economic, and logistical barriers. Avail Medsystems' Procedural Telemedicine solution addresses these challenges by enabling on-the-go collaboration with any remote healthcare professional.
Listen to the full podcast episode to find out more, including:
What Avail is doing
Why product-to-market fit is so important
Learning to invent
Daniel's top advice for other entrepreneurs
SUBSCRIBE ON:
Facebook Comments