Named one of Business Insider's 30 Under 40 Leaders Changing Healthcare in 2020 , entrepreneur Julia Hu's latest venture is taking on the largest sector of the healthcare industry with her latest tech startup. They've already raised $100M in equity and debt funding to date, and are continuing to grow as we head into the new year. 
During our interview Julia told our audience about the pain that sparked her newest venture, the fundraising roller coaster and getting ghosted by investors, zooming out enough to have a big enough business, and switching from hardware to software. Plus, why ideas are worthless without having the guts to jump in and build a business, and how long you should be willing to commit if you are going to launch yourself into a startup.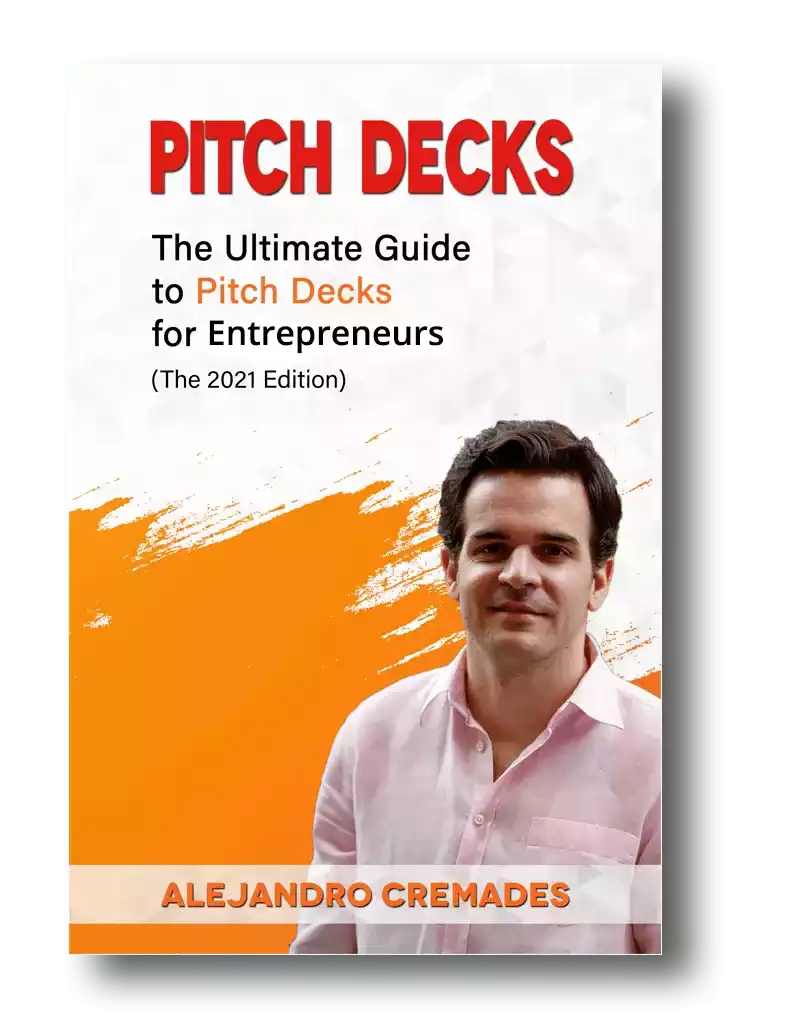 *FREE DOWNLOAD*
The Ultimate Guide To Pitch Decks
Listen to the full podcast episode and review the transcript here.
Here is the content that we will cover in this post. Let's get started.
Chronic Conditions
Raised in the Valley in Los Angeles, Julia Hu was born to first first-generation immigrants from China. 
Starting by the time she was just four or five years old Hu developed a chronic condition that ended up requiring her single father to quit his job and help care for her. 
Her nights were filled with pain. Every week her, her father and doctor would get together to report and micro experiment with diet, exercise, sleep and more to manage this condition. A routine that stuck with her for the next 12 years. 
Despite this, she seemed to do well in school. Math and science seemed to be her thing in high school. Then it was on to Stanford's B School for college where she transitioned through science to engineering and design thinking.
It was a place where she says you were always challenged to think big and strive to change the world. This led to her first startup attempt, EMOD. A "fun" experience that she admits never really got off the ground as she got stuck in that notorious pitfall of trying to refine and perfect her business plan, instead of just having the guts to go for it and learn and push success through mistakes. 
Her top three takeaways from this experience were: 
Ideas aren't worth much, unless you have the courage to act and fail (worth noting that, of course, if you don't take action you have already failed)

The need to believe in your worth, and have the guts to go present to important people

The need to not only create large teams, but begin with highly engaged core team members from the start
While she felt she may not quite be ready to do another venture by herself yet, and in spite of this experience, Julia clearly found entrepreneurship to be a chronic condition she wasn't ready to shake. 
Just Keep Learning
Next she took part in a business plan competition for Clean Tech Open, and became a part of the founding team. It was an incubator designed to support and scale cleantech companies. 
This put her working alongside experienced and smart founders in Silicon Valley. As they scaled to being in 30 states across the US she got to witness many new startups being built.
Of the founders that made it, she saw the common traits of being:
Bold

Stubborn

Hardworking

Great listeners

Eager to debate

Willing to struggle every day to prove something new could be done
Taking that learning even further Julia went to intern at seven more business school startups. 
Then even enrolled at MIT to experience their culture of innovation and blend of engineering, tech, and what they taught about building a company.
Lark
Finally deciding the best way to learn is just to go do it, Julia Hu dropped out of MIT and started her latest and current venture, Lark Health.
As with most great startups, Lark was born from her own personal pain and this chronic health condition she had been grappling with since childhood. To make this opportunity as big as possible, she zoomed out to taking on the pains for all of those living with chronic conditions. That's a pain point that she says "hundreds of millions, if not billions, of people are struggling with."
While it certainly can't have been easy for her, she did have the constant care of her father and doctor. Luxuries many cannot afford or haven't enjoyed access to. In fact, most of the healthcare system seems to be far more geared toward urgent care and infectious diseases, and not designed for helping those with these lifelong conditions. Ironically Julia shared that this niche alone represents about 86% of all healthcare costs, or $3.5T a year.
The big question was, what if they could create an infinitely scalable version of care that is still personal. That seems just what Lark is becoming. 
It started with adopting techniques from elite sports medicine, where experts would collect all types of data on professional athletes in the NFL, NBA or Olympics and use that to coach them and tweak for optimal performance.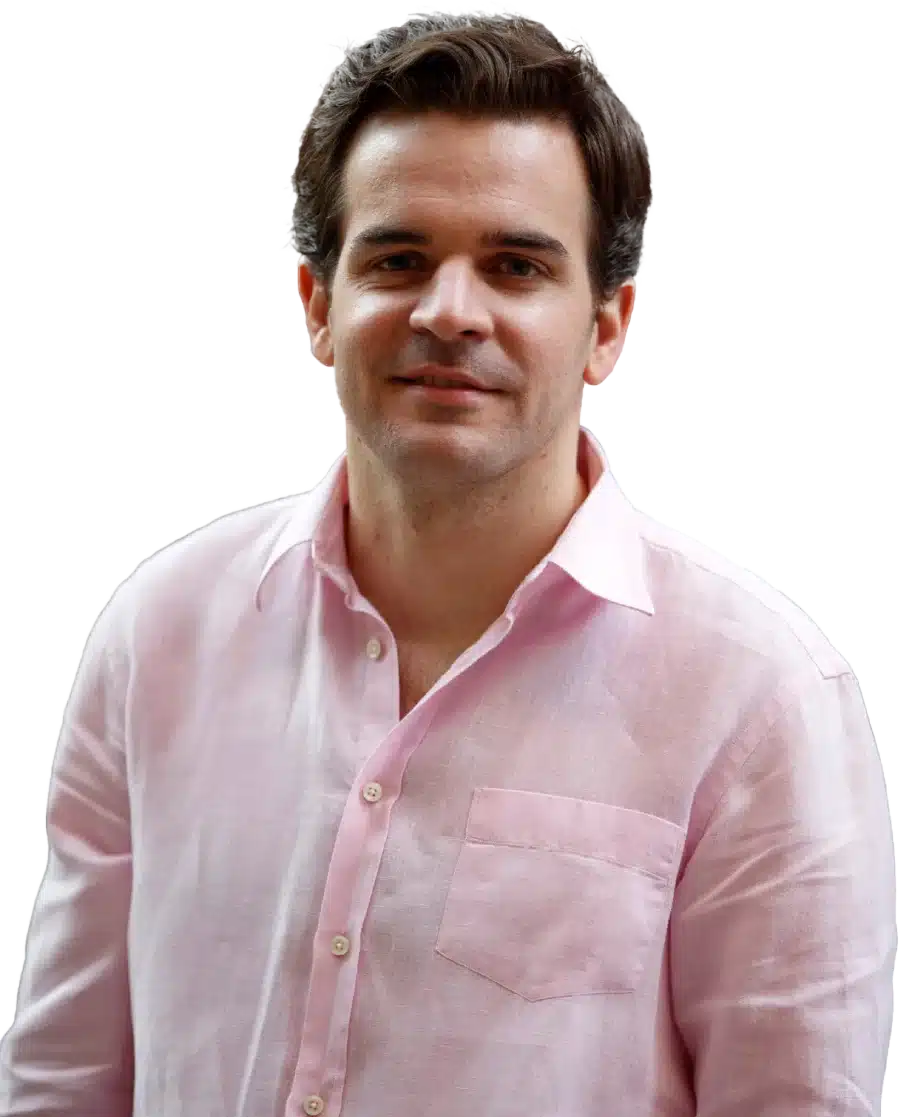 See How I Can Help You With Your Fundraising Efforts
Fundraising Process : get guidance from A to Z.
Materials : our team creates epic pitch decks and financial models
Investor Access : connect with the right investors for your business and close them
This became a hardware which combined a health monitor and watch, which became a $99 device for sale in all Apple stores. 
On top of that has been built an AI nurse coach, which interacts with you via text message. With just 100 team members, and thanks to Lark's AI-driven, on-demand platform, this is effectively providing the equivalent service of having almost 15,000 nurses and doctors on staff, 24/7.
The company has raised $100 million from top tier investors such as Lightspeed Venture Partners, Social Starts, Tuesday Capital, Pegasus Tech Ventures, Asset Management Ventures, and Golden Seeds to name a few.
Storytelling is everything which is something that Julia was able to master. Being able to capture the essence of what you are doing in 15 to 20 slides is the key. For a winning deck, take a look at the pitch deck template created by Silicon Valley legend, Peter Thiel (see it here) where the most critical slides are highlighted.
Remember to unlock the pitch deck template that is being used by founders around the world to raise millions below.
Access The Pitch Deck Template
Your email address is 100% safe from spam!
Lark's digital Diabetes Prevention Program has received Full Recognition from the CDC, the highest level of recognition given to virtual DPPs, and has such been recognized as providing care on par with live phone calls to in person clinical experience. Lark currently has nearly 2 million users, with its customers being  some of the biggest national and regional health plans.  
Listen in to the full podcast episode to find out more, including: 
Securing massive distribution deals with a prototype

Brave pivots

The truth about fundraising, and why investors are so opaque when they turn you down

Julia's top advice for other entrepreneurs

How long you really need to be prepared to commit for, before jumping into a startup
SUBSCRIBE ON:
Facebook Comments