Now on his second startup, Martin Lindman has raised almost $100M to drive the digital transformation of the global healthcare system.
During our interview on the DealMakers Podcast, Lindman shared his journey of jumping into different industries to apply his skills, competitive spirit, and eagerness to take on a challenge. We talked about the digitization of healthcare, the three types of stakeholders you have to appeal to with a health tech startup in order to achieve scale and fundraising when VC funding isn't an option.
Listen to the full podcast episode and review the transcript here.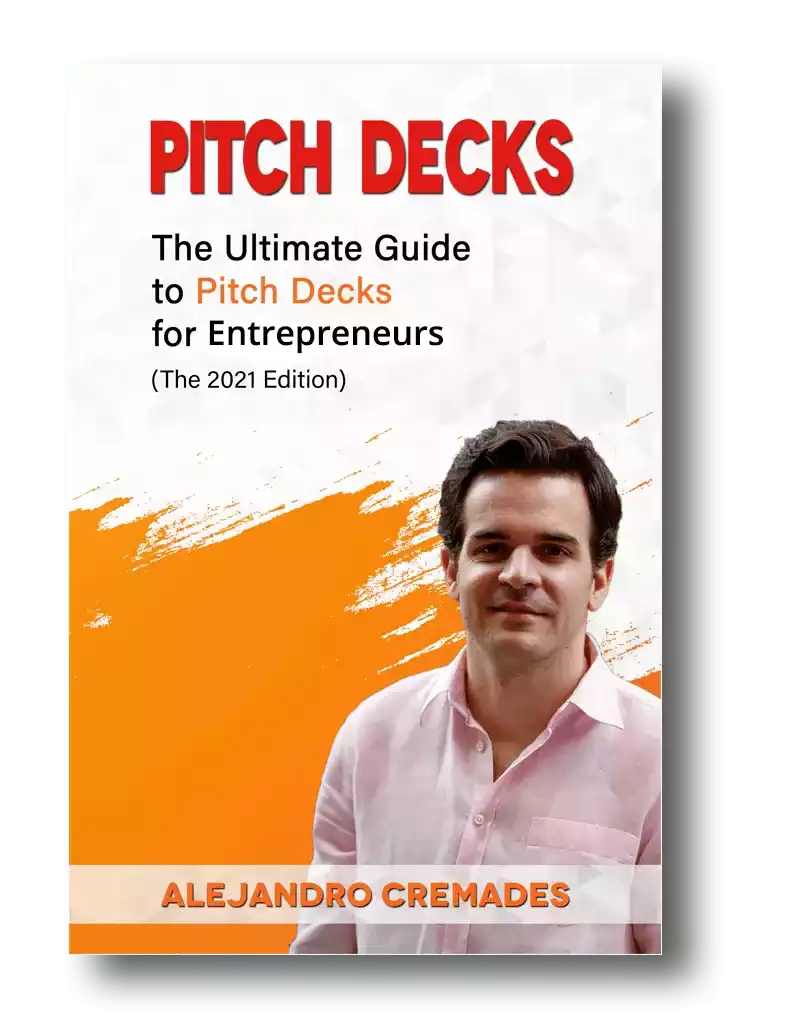 *FREE DOWNLOAD*
The Ultimate Guide To Pitch Decks
Here is the content that we will cover in this post. Let's get started.
Competitive Spirit
Martin Lindman was born just outside of Stockholm, Sweden. He spent most of his younger years consumed with competitive sports. At just three years old he was already ice skating. At six he started playing tennis and did very well at it. Then he found hockey and rode that sport all the way through university and went pro by 20 years old.
Martin landed a professional hockey player contract with the German Professional League. He spent the next 12 years playing for the League for Sweden and even the Swedish National Team. That competitive spirit has certainly carried over into entrepreneurship for Martin. It is even one of the driving factors that helped him make the leap from a professional athlete and a traditional career to becoming a startup entrepreneur.
However, Lindman was clear with his audience that his definition of 'competitive spirit' isn't necessarily about competing with others, but ambition, striving and embracing challenge. It's not wanting to sit still, and choosing to figure it out and keep going, even when you take a loss or things aren't going your way. It's about taking up the challenges that are there. He says "I keep wanting to move on; I keep wanting to build. I want to challenge myself; I want to challenge my surroundings."
At 32 years old Lindman says there really wasn't the opportunity to progress further into the NHL. So, even though he wasn't injured and could have kept on playing, he was ready for a new challenge.
Going back to school and expanding his education seemed like a great way to do this. So, he got into Stockholm Business School. Then, right out of school he landed a job in banking. While he enjoyed learning the financial space, he knew he wanted to get out there and do something for himself.
Starting, Scaling & Selling A Business
After just a year, that opportunity to start his own thing came. His family has a long history in Swedish healthcare, and for the first time in Sweden the opportunity opened up to launch private care services.
Together with his father Martin opened up a private healthcare clinic. He says he learned a lot about the space as they began scaling and grew the business to five clinics. He was able to surround himself with and learn from lots of smart people in the industry who had been in healthcare for their whole lives.
Then he found out just how difficult and inefficient it was to scale physical clinics. There were few synergies and little connection between individual clinics. So, he decided to look for something which had the potential to scale even larger. He sold off four of the clinics and kept the one that was most self-sufficient. Then set off looking for the next venture.
The Three Major Stakeholders In The Healthcare Industry
Martin began spending his spare time talking to others and exploring startup business ideas. This is when he was introduced to his now cofounder at Doktor.se, Svante Tegnér.
Svante had done very well for himself in B2C retail. He was early to implement things that other people thought were crazy at the time, but are now the norm. He had sold that business and was also looking for his next big adventure. Svante didn't have direct healthcare experience, but was interested in digital healthcare, and digitizing care in the US.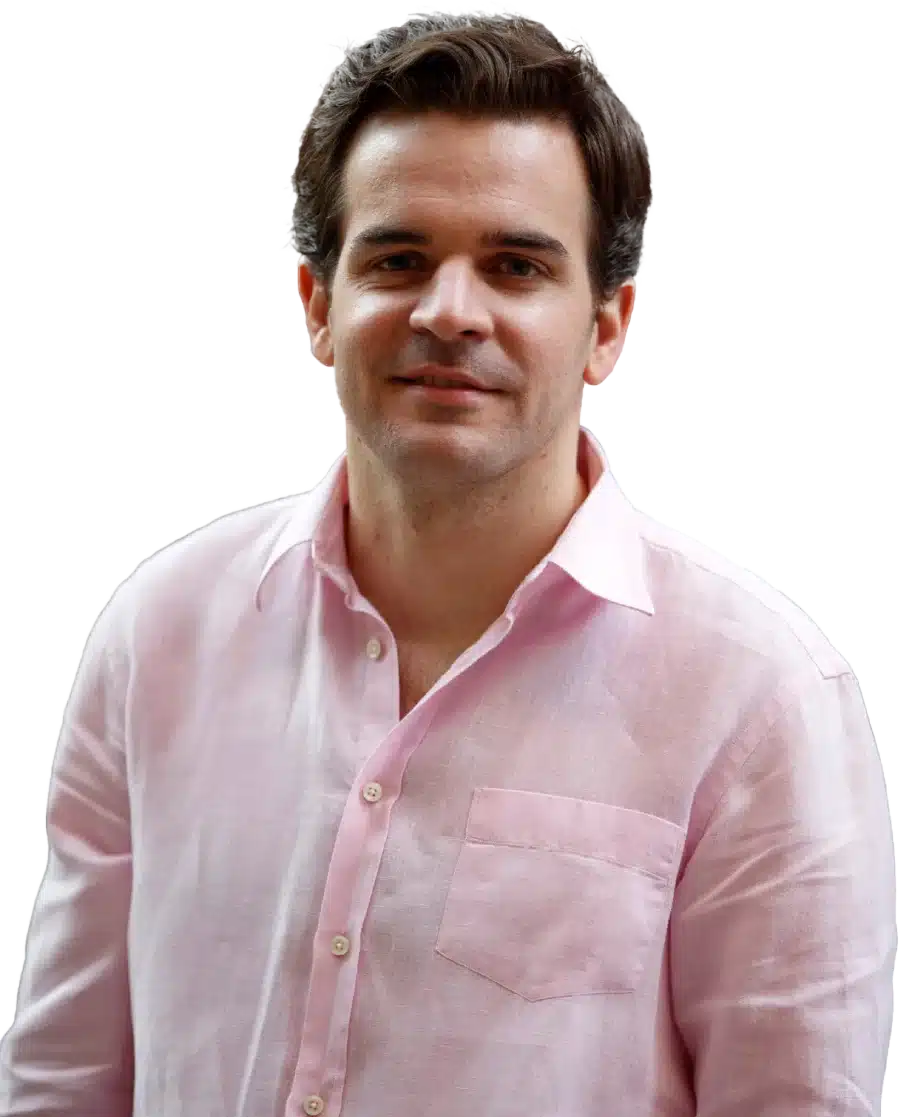 See How I Can Help You With Your Fundraising Efforts
Fundraising Process : get guidance from A to Z.
Materials : our team creates epic pitch decks and financial models
Investor Access : connect with the right investors for your business and close them
After about five months of intense debates, they came up with the concept for Doktor. To be able to truly scale they looked at the healthcare industry from a system point of view. They realized they would have to win all three types of stakeholders in this space to really make it work and be sustainable.
The Patients
The patients are the end-users who are going to be taking action and downloading and engaging with front end apps. The value proposition has to be there for them.
The Payors
In many countries and markets, it isn't the patient who directly makes payment a lot of the time. It is insurance companies, governments, or companies covering their employees. It had to work for them too.
The Clinical Staff
Doctors, nurses, and other medical professionals end up being the ones to use new solutions and technology (or not). So, a lasting solution would have to cater to these power users on the front lines as well.
Fundraising Without VCs
So far Doktor.se has already helped treat 800,000 patients, is now the second or third largest in their space, and has raised around 70 to 80 million Euros.
Storytelling is everything which is something that Martin was able to master. Being able to capture the essence of what you are doing in 15 to 20 slides is the key. For a winning deck, take a look at the pitch deck template created by Silicon Valley legend, Peter Thiel (see it here) where the most critical slides are highlighted.
Remember to unlock the pitch deck template that is being used by founders around the world to raise millions below.

Access The Pitch Deck Template
Your email address is 100% safe from spam!
While things are changing Europe typically isn't the place you can raise big funding rounds. Martin said they also set out to focus on the business now and getting the unit economics right, rather than riding on the hype of being first or relying on burning capital to grow and scale. Then once they got big, they may have already passed the stage most venture capital firms want to get in at. So, they took a different route to funding this venture.
Listen in to the full podcast episode to find out more, including:
How Doktor raised almost $100M without VC money
The impact of COVID on the digitization of healthcare
Martin's top advice for his younger entrepreneurial self
SUBSCRIBE ON:
Facebook Comments