Nick Hazell is an international entrepreneur who made the leap from a corporate job to a highly impactful startup, in one of the biggest industries worldwide.
On the DealMakers podcast, Nick Hazell and I talked about his journey halfway around the world, from engineer to founder, innovation, raising $100M in equity, growing dangerously fast, and the future of what you will eat.
Listen to the full podcast episode and review the transcript here.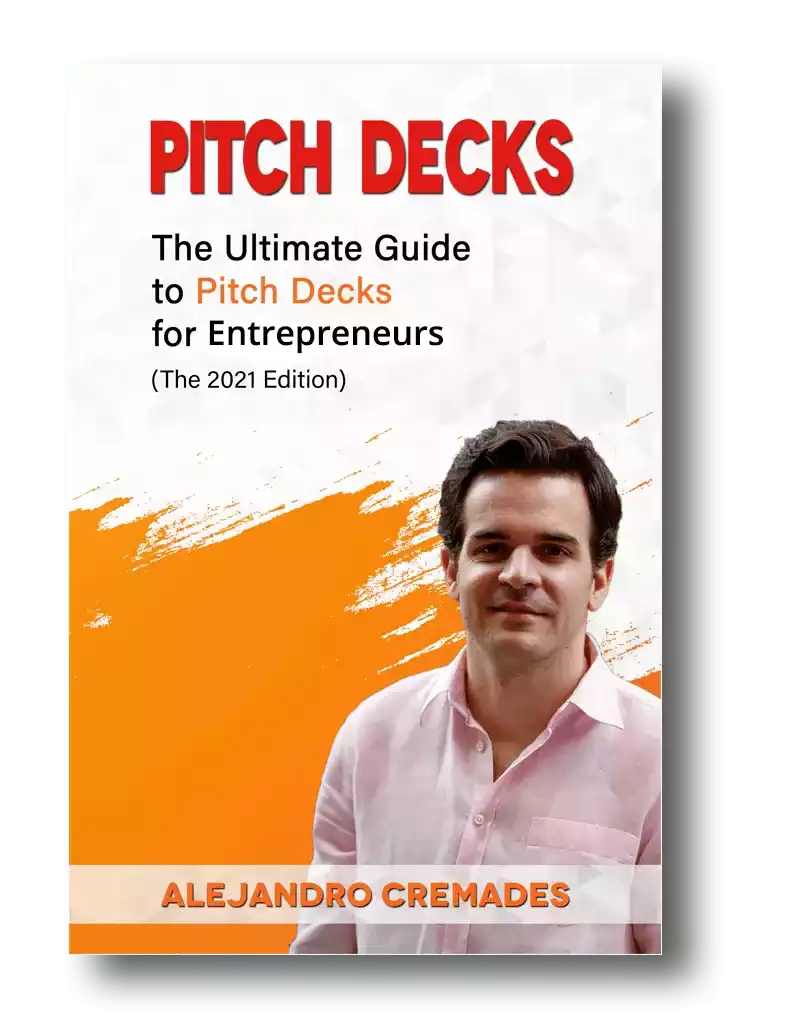 *FREE DOWNLOAD*
The Ultimate Guide To Pitch Decks
Here is the content that we will cover in this post. Let's get started.
What Happened To Lego?
Nick Hazell was born in the UK and ended up in boarding school at a young age. Between this experience of being out on his own and having to fend for himself, and doing a lot of traveling early on in life, and getting great exposure to different ways of thinking, he started out with some great cornerstones of entrepreneurship.
He also had an early love for engineering and creating things. Some of his first engineering experiences were with Lego bricks. Not these modern kits with fancy pieces and detailed instructions to create Harry Potter or Star Wars scenes. Just boxes of bricks and your imagination. The opportunity to create something from nothing.
Hazell got into Cambridge University in the UK where he continued to pursue his passion for engineering.
A big aerospace firm sponsored him through college and gave him a role in manufacturing James Bond-like electronic devices, like bugs.
Then he had the chance to dive into a whole new form of engineering and embrace another of his passions in joining a big UK chocolate company, Mars.
Food & Innovation
Nick swiftly moved from shift manager to production manager, and then over to Holland where he was moved up to R&D within Mars. This gave him the freedom to make a real difference, and go beyond the basics of just figuring out how to make things run cheaper or produce better quality, and be able to think about things differently. He did so well that they moved him to Australia to head up their R&D there.
Ready for a new challenge he was hired by Pepsi. This followed by moving into consulting with Australia's big partially government-funded science institute, CSIRO.
He was even asked to begin teaching at the University of Technology Sydney. They had launched a new degree program for Creative Intelligence and Innovation. He was tasked with teaching students following many different professions how to think differently and appreciate the disciplines used in other fields and roles.
This was all despite the fact that he had never done a startup of his own yet. Though he did have experience with big companies, and internal entrepreneurship, even if that was often encountering that "big companies actually resist innovation with a fierceness that is really quite insane. It's like innovation is some sort of disease that the immune system has to try and kill."
Rethinking What We Eat
Before becoming a chief scientist at v2food, Martin Cole was head of Food and Agriculture for CSIRO. One day he called up Nick and asked him what he knew about plant-based meat.
Martin had met with Jack Cowen, the owner of Burger King's brand in Australia, Hungry Jack's, as well as the VC guy for CSIRO. They concluded that CSIRO had the technology to do something in this space, which was virtually untouched in Australia, but they needed someone to step up and start a company for it.
On January 17th he found himself at the alternative protein conference in San Francisco. The same day the seed money came through for his company v2food, and the EAT-Lancet report came out. A notable environmental sustainability report that addressed our nutrition and the huge problem meat has presented from a sustainability perspective.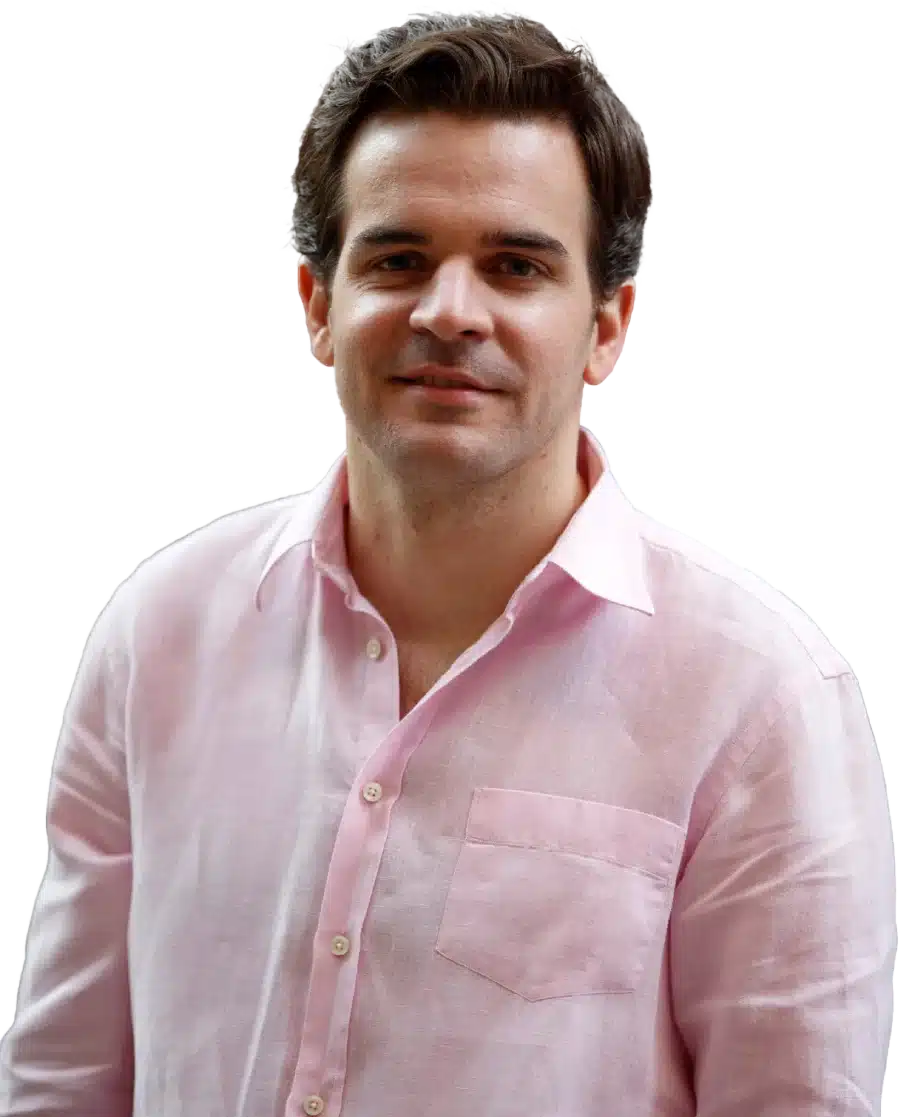 See How I Can Help You With Your Fundraising Efforts
Fundraising Process : get guidance from A to Z.
Materials : our team creates epic pitch decks and financial models
Investor Access : connect with the right investors for your business and close them
Nick says with around 10B people on the planet by 2050, the current meat industry would have to double over the next two decades to keep up with demand, and that just isn't possible. That there isn't enough land on the planet to support this.
Meat is already a $2T a year industry. With at least one company alone making $50B a year in revenue from meat. Nick says they are taking this space on at a 'dangerously fast' pace. Not to replace meat or end the animal farming industry, but to create a new mainstream meat alternative that you will put in your shopping cart every week, and order when you are out to dinner, right alongside beef or chicken.
Eating Whoppers Every Week
Whoppers appeared to be the standard for burgers. It was the bar Hazell set to meet for their plant-based meat product. He had to eat a lot of them to iterate and nail it.
They had specialists working on texture, flavor chemists, and many other elements working from chewiness to juiciness to try and produce a worthy product.
They knew they nailed it when Jack Cowin couldn't tell the difference between their plant-based meat burger and his own whoppers. As we've seen in the news, some dinners are shocked that what they are eating isn't really animal meat.
V2food has now raised around $100M in capital from strategic international investors from Silicon Valley to Australia to China. While no fundraising round is easy, he says they've found investors eager to put their money into sustainable ventures.
Storytelling is everything which is something that Nick Hazell was able to master. Being able to capture the essence of what you are doing in 15 to 20 slides is the key. For a winning deck, take a look at the pitch deck template created by Silicon Valley legend, Peter Thiel (see it here) where the most critical slides are highlighted.
Remember to unlock the pitch deck template that is being used by founders around the world to raise millions below.
Access The Pitch Deck Template
Your email address is 100% safe from spam!
They now have a team of around 50 and a new facility in development. You'll find their meat in all of Australia's major super markets, and in Burger King across Asia. He says they are growing at 10x a year, and are just at the beginning of this opportunity.
Listen in to the full podcast episode to find out more, including:
Launching and pricing your product
Ignorance is your best asset as a new entrepreneur
Nick's top advice for aspiring startup founders
SUBSCRIBE ON:
Facebook Comments