Vishal Marria has already raised around $100M for his big data analytics startup which is offering even more powerful insights to large and small businesses alike.
During our conversation on the DealMakers podcast, Marria shared his adventure into entrepreneurship, including picking your time to make the leap, the latest in data intelligence for businesses, picking your investors, and navigating Series A rounds.
Listen to the full podcast episode and review the transcript here.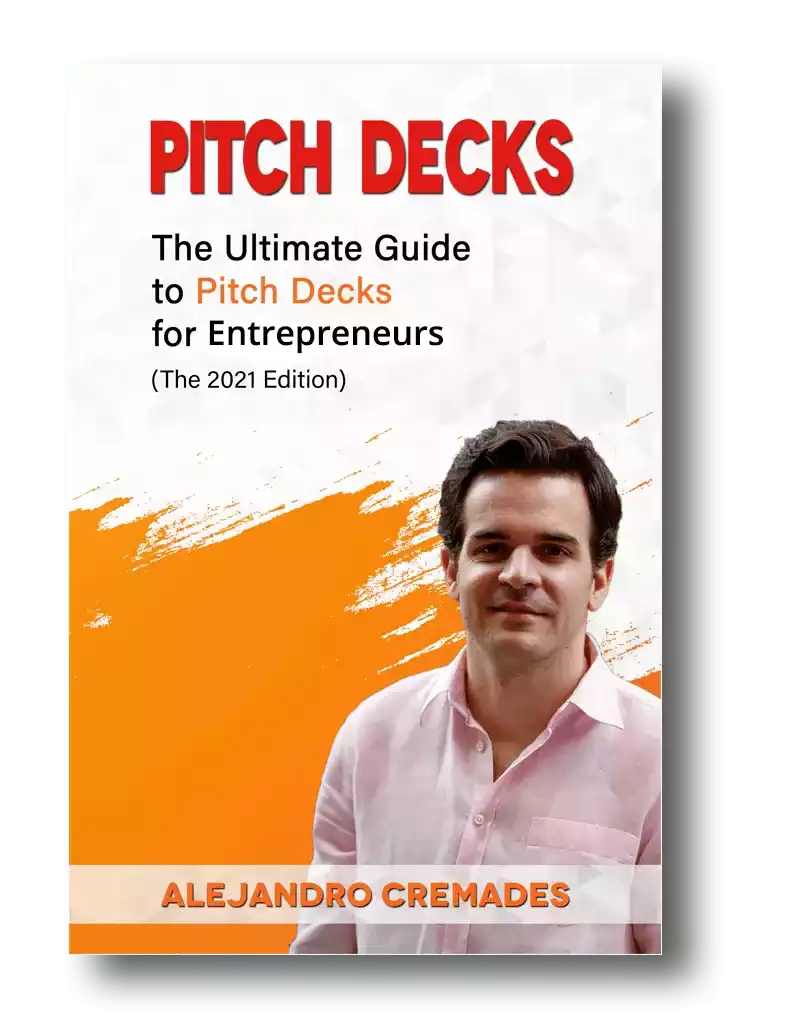 *FREE DOWNLOAD*
The Ultimate Guide To Pitch Decks
Here is the content that we will cover in this post. Let's get started.
Growing Up In The Family Business
Vishal Marria was born and grew up in the UK to parents who had immigrated there from India.
Both his mother and father were entrepreneurs and partners in business since he can remember. They owned a number of stores across London.
Dinner table conversations were frequently focused on business. It was a great learning ground for what becoming a business owner is really like.
In both the highs and the lows. He got to see what it was like not only trying to operate a business, but also grow one during some tough economic times, and recessions, during which interest rates for borrowing were up to 18%.
Even this didn't deter him from starting his own business later. If anything, it prepared him for managing the worst circumstances.
His father always wanted him to go into the family business, yet it would be a while before the stars aligned for him to become an entrepreneur in his own right.
Picking The Right Moment To Take The Leap
Marria told our podcast audience that he always did well in math and information technology at school.
He pursued computer science as electives through high school and continued to study all the way through achieving his Master's degree in London.
At this time he joined Detica for his first real professional working experience. When he joined they were a consulting services business. Though began moving into building IP. He got to ride the wave through their exit for close to $700M.
During his time there dove deep into data and software. In this case, using software to process and analyze large amounts of data to identify fraud and bad actors.
From there he went to work with Ernst & Young. It was during this time that he not only struck on the idea for his own startup Quantexa but also found everything coming together to make it the right time to leap.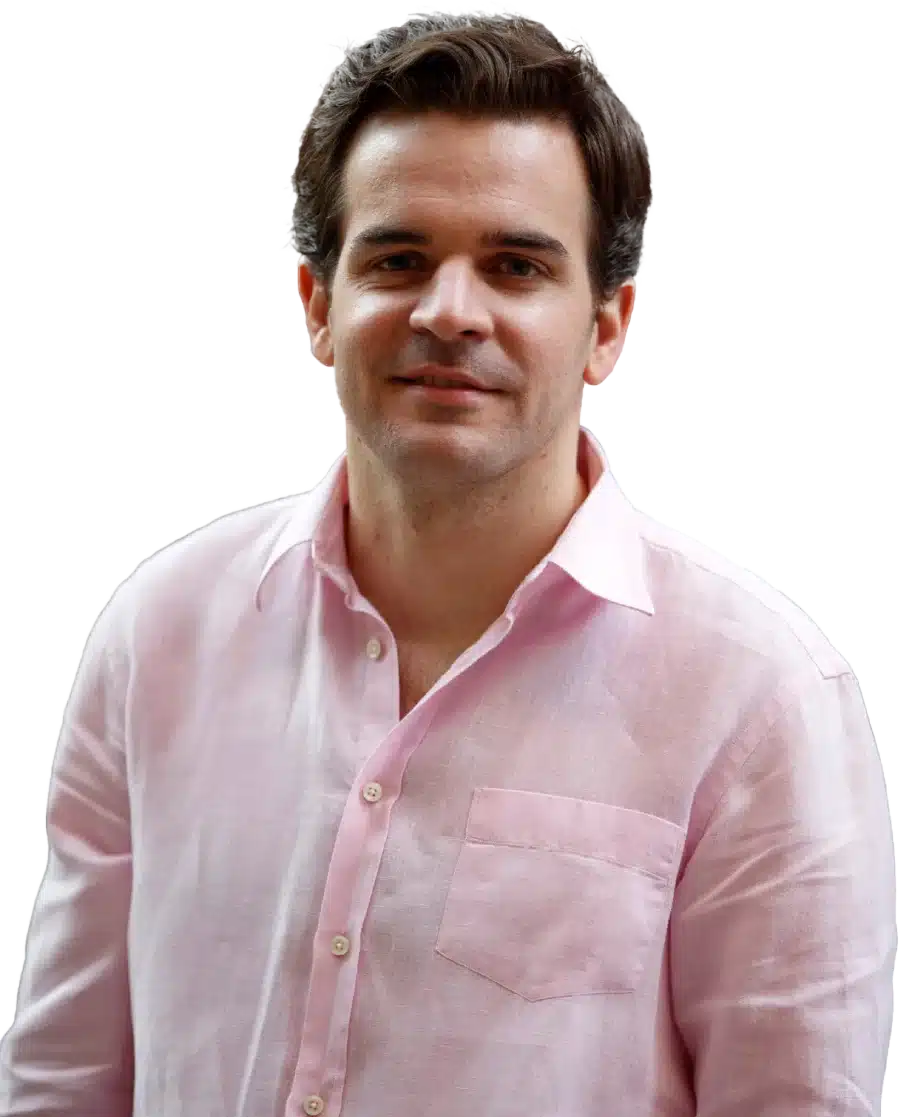 See How I Can Help You With Your Fundraising Efforts
Fundraising Process : get guidance from A to Z.
Materials : our team creates epic pitch decks and financial models
Investor Access : connect with the right investors for your business and close them
His father often reminded him of the quote, father said, "A wise man learns from his mistakes. A wiser man learns from other people's mistakes."
He had put in the time learning. Not just learning his craft, but also how business works, how large companies operate, how to get through the tough times and keep growing, creating value, and what it looks like to go all the way through an exit.
That was the first part of the timing.
The second was that big corporate customers were now finally coming around to be willing to consider working with startups.
Before that, they were too scared. Especially when it came to something like software and their data. No one wanted to get fired for hiring or buying from a startup.
No one would get fired for going to a big three-letter acronym company, even if they weren't as good. Yet, things were changing and B2B customers finally began realizing how vital innovation and speed were.
Then attending a big conference in Las Vegas finally tipped him over the edge to taking action. Going through the vendor exhibit hall he ran into one lady at a booth. She was incredibly passionate about pitching her company, but the product was terrible. He knew he could do better.
He knew that if he didn't make the leap, then he would have stayed at his firm, gotten too deep to quit, and would never have done it. It was that now or never moment.
So, he called his wife back in London, and with her blessing gave his notice, and set his sights on his own startup. In March of 2016, he started Quantexa.
Quantexa
Vishal explains that Quantexa uses data "to empower people to make better decisions."
He says they connect data through Entity Resolution and Network Generation, and that they are the "only platform that can do that Entity Resolution in both batch and real-time in a transparent fashion."
Their data is used to help companies identify and understand their customers, manage risk, plan their go-to market, and more. They already have more than 7,000 end-users using their platform for analyzing credit risks and fighting financial crimes.
They have already raised close to $100M in funding, and are in the process of growing their team from 327 to 500 by next year.
Storytelling is everything which is something that Vishal Marria was able to master. Being able to capture the essence of what you are doing in 15 to 20 slides is the key. For a winning deck, take a look at the pitch deck template created by Silicon Valley legend, Peter Thiel (see it here) where the most critical slides are highlighted.
Remember to unlock the pitch deck template that is being used by founders around the world to raise millions below.

Access The Pitch Deck Template
Your email address is 100% safe from spam!
Raising Your Series A Round
Vishal self-funded his venture through to their Series A round. For the first 18 months, he went without taking a salary.
Although their Series A fundraising process only took around three months, he said it was pretty stressful. To the point where he would break out in hives when pitching in investor meetings. After finally receiving four-term sheets, they picked two for their Series A round.
Listen in to the full podcast episode to find out more, including:
Picking your investors
The questions you should be asking VCs
Quantexa's vision for the future
The best mindset when venturing into entrepreneurship
Vishal Marria's top advice for other startup founders
SUBSCRIBE ON:
Facebook Comments