Andreas Thorsheim raised $100M euros for his solar startup before taking it public, and around the world.
On the Dealmakers Show, Thorsheim talked about the benefit of starting out in the hardest markets, how fundraising has changed, recruiting, growing, and nurturing talent, and solar. 
His company is also one of the few that still seems to be hiring in this market too.
Listen to the full podcast episode and review the transcript here.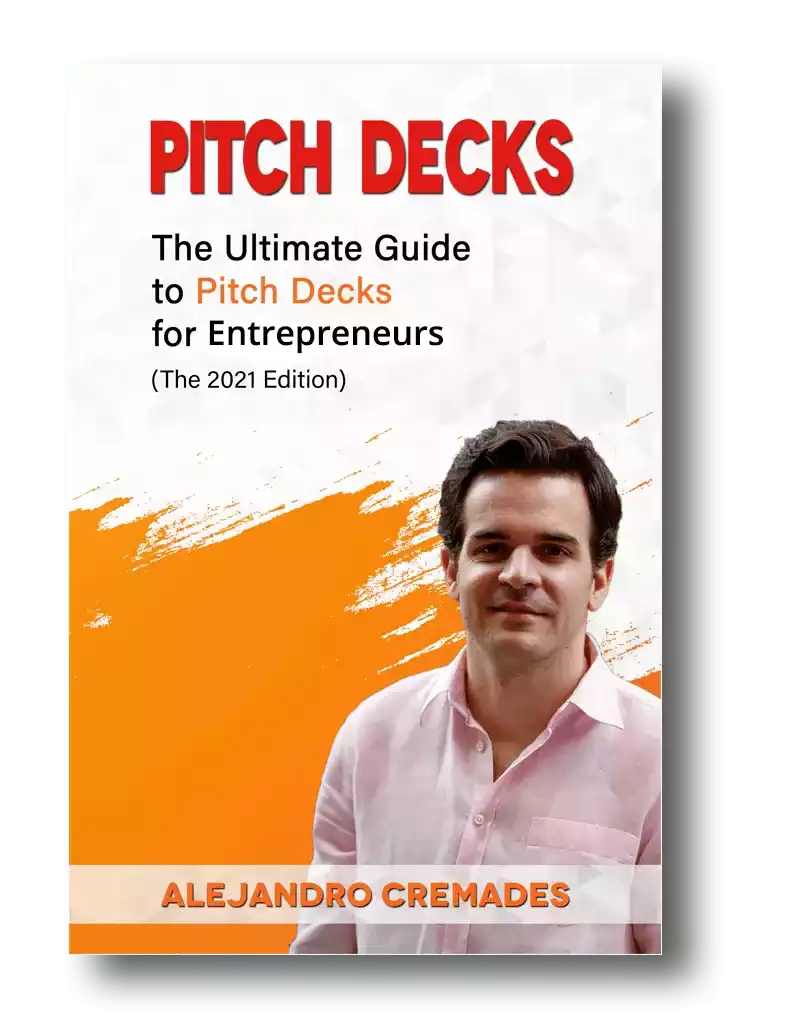 *FREE DOWNLOAD*
The Ultimate Guide To Pitch Decks
Here is the content that we will cover in this post. Let's get started.
Optionality & Choosing Your Headquarters
Andreas Thorsheim was born in Oslo, Norway. 
Being in the foreign service, his parents moved to South Africa when he was just one year old. Followed by places including Paris, Geneva, and Namibia. 
Being thrown into completely new environments every three years or so certainly helps prepare individuals for entrepreneurship, and lays a foundation for them to build on that path. You get toughened up a litte, learn how to make new friends in new places, learn new languages and systems, and generally just figure out new things on the fly, out of necessity. 
During these travels Thorsheim says that he is certainly grateful for having the support network his immediate family provided. Not unlike having angel investors, advisors, and cofounders around you when you are launching your own startup.
From an early age he also found that he was pretty creative, and more of a builder. Which took the form of everything from making halloween disguises to insane lego models. 
After high school and serving in the military, Andreas found himself in business school.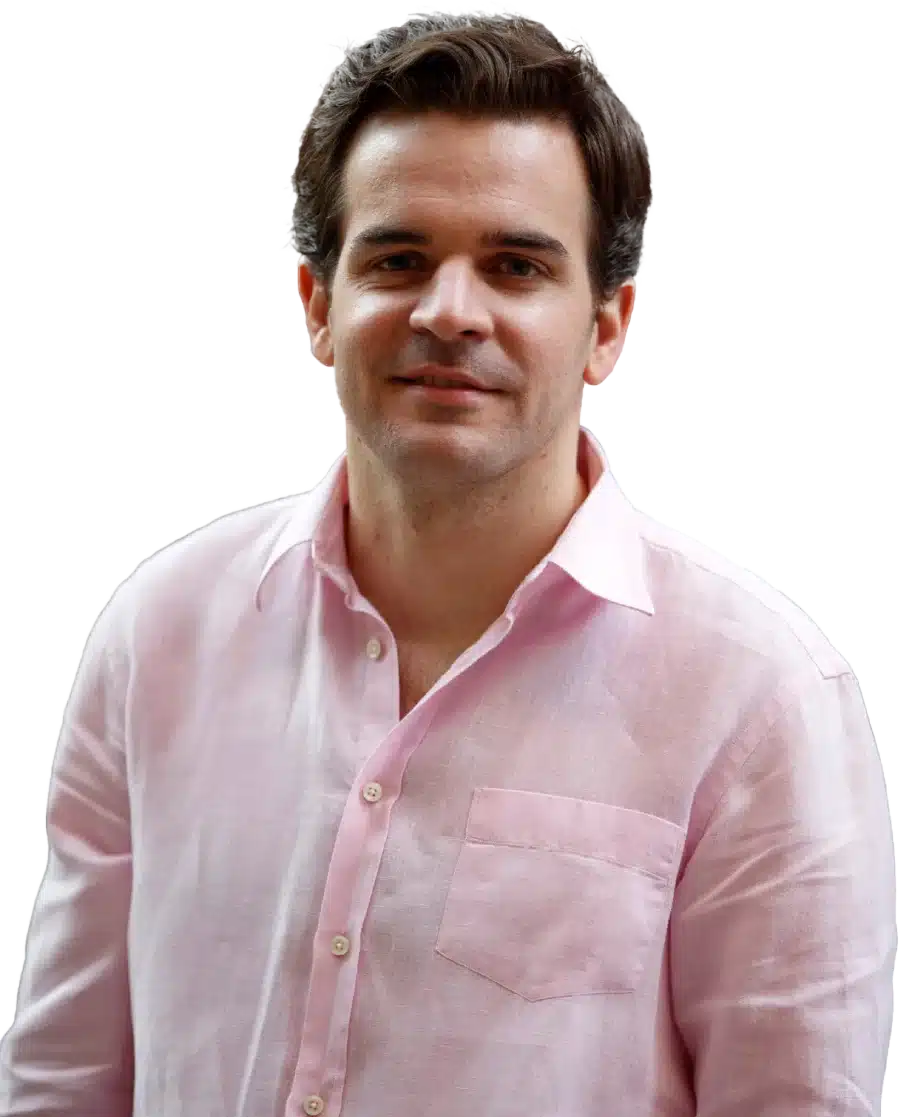 See How I Can Help You With Your Fundraising Efforts
Fundraising Process : get guidance from A to Z.
Materials : our team creates epic pitch decks and financial models
Investor Access : connect with the right investors for your business and close them
He had witnessed that you had better opportunities in life if you made certain decisions. He saw the patterns others were benefiting from on their own journeys. He was determined to make the choices that would give him the most optionaility in life. 
After studying at the London School of Economics he fell in love and decided he wanted to put down some roots. He was wary of ending up with the globe trotting, jetset lifestyle of other internationally raised kids. So, it just made sense to go back to Norway to headquarter himself, and build out his network of friends. 
Systems & Talent
Andreas first real career move was to go work with a media business. A Norwegian company that had blossomed from a traditional family owned business into a giant international corporation. 
They spread throughout Scandinavia, through all of Europe, and even to South America and Asia. Eventually even acquiring eBay's classifieds business. 
The company continued to move him into new roles, providing a lot of exposure to all different parts of the business. 
He found a great mix of people in a positive work environment, who loved working together. Being a more mature company, they had systems in place, and really seemed to turn recruits into great players that forged a good team. 
Not unlike a soccer team that brings in a variety of talent, and then coaches them on working in unison for a great performance. 
In contrast, his next role as SVP of products for Opera Software was the type of team that went out to hire rock star talent. 
He found this environment more like "a pirate ship where the individual pirates' skills were what mattered." Though he gained a lot of respect for the raw power and untidiness of growth in a company that was still growing and working on processes and systems. Both experiences gave him input needed for later entrepreneurial success. 
From its European base, Opera was tackling emerging markets and going up against the competition of bigger companies from California and China. 
Otovo
Despite being in Norway, one of the earth's countries with the least sunshine for solar panels, he decided to launch his own cleantech company from there. 
He saw that the price of solar panels kept getting cheaper by around 10% every year. Perhaps even to the point that they are given away for free. Yet, some things like installation and the marketing would continue to hold value, and wouldn't be going down.
It's a last mile problem. Not unlike uber, Amazon, or instacart have been working on solving. Filling the gap between production and getting panels in use, on roofs. 
So, he created Otovo. A solar marketplace. It brings together local expert installers, with homeowners needing to make the switch to cleaner and more affordable energy. Enabling customers to go on their site to get instant quotes and order installation as easy as anything else online, while providing the marketing and front end sales expertise and efficiency that the installers need. 
That doesn't mean product market fit was fast. It took time to figure out the pricing, and to begin selling in a market like Norway. Which may be one of the least desirable for solar. Yet, having found that product market fit there, they were able to create replicable systems they could apply elsewhere, and use to scale into new countries. 
To date they've raised 100M euros on that journey, before going public on the Alzo stock exchange around 18 months ago. They've continued to grow by 100% a year, with around 10,000 new systems being installed on an annual basis. 
Storytelling is everything which is something that Andreas Thorsheim was able to master. Being able to capture the essence of what you are doing in 15 to 20 slides is the key. For a winning deck, take a look at the pitch deck template created by Silicon Valley legend, Peter Thiel (see it here) where the most critical slides are highlighted.
Remember to unlock the pitch deck template that is being used by founders around the world to raise millions below.

Access The Pitch Deck Template
Your email address is 100% safe from spam!
Listen in to the full podcast episode to find out more, including:
Otovo and the future of solar
Andreas Thorsheim's top advice for others starting a business
Recruiting
How to get in touch to find out about employment opportunities
SUBSCRIBE ON:
Facebook Comments