Jens Wohltorf's startup is making travel simpler by closing the first and last-mile gap that has been long underserved in the travel industry.
His company has already raised close to $100M, and their service can be found around the globe.
On the Dealmakers Show, Wohltorf shared his early inspiration for becoming an entrepreneur, the benefits of going from consulting to startup founder, and creating your own ideal workplace.
Plus, we talked about how to build marketplace startups, fundraising, and surviving and thriving through the most disruptive crises.
Listen to the full podcast episode and review the transcript here.
Here is the content that we will cover in this post. Let's get started.
The Pillars Of Entrepreneurship: Inspiration, Education & Experimentation
Jens Wohltorf was born and raised in Germany. His father was an entrepreneur himself. He owned a moving company, with branded vehicles, which would pick Jens up for school.
That he says was one of the big inspirations to want to build his own company in the future.
Of course, he also witnessed a lot of the reality of entrepreneurship firsthand in those days too. He appreciated his father as a self-made man who got to make his own decisions.
However, they also didn't get to spend a lot of time together. His dad would be up early and back late, working extremely hard all day.
Before jumping into business for himself Jens said he followed his curiosity to learn more about technology.
He went on to study engineering in university and in a Ph.D. program in computer science at MIT. He became fascinated by the intersection of business and technology.
Coming out of school Wohltorf went into consulting.
A field that has minted many successful entrepreneurs.
This is where he added a lot of insight, and practiced experimentation to his inspiration and formal education.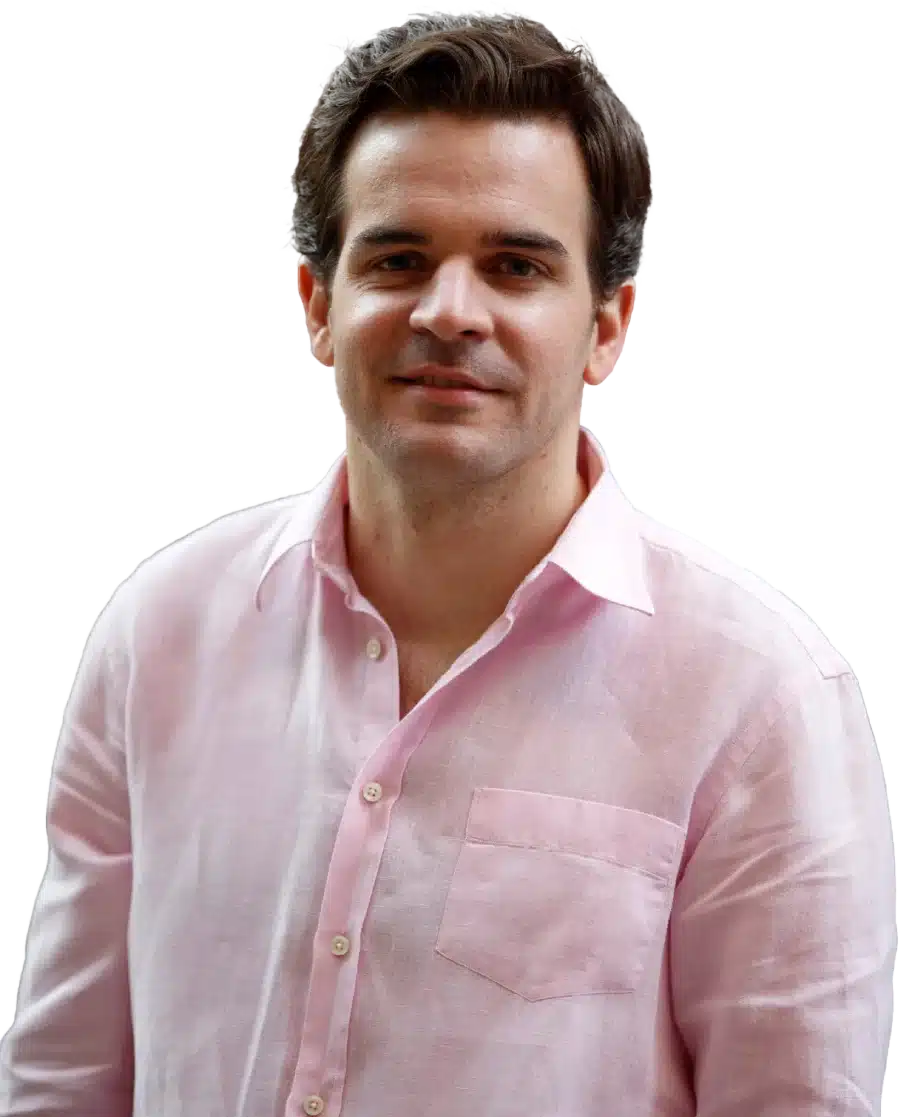 See How I Can Help You With Your Fundraising Efforts
Fundraising Process : get guidance from A to Z.
Materials : our team creates epic pitch decks and financial models
Investor Access : connect with the right investors for your business and close them
Consulting teaches you a lot about how to tackle a really large problem and break it down into smaller items that you can work through. That gives you a framework for executing really big business ideas.
You learn to think creatively, come up with solutions, and experiment. You learn to try things even in the face of being told it won't work.
In fact, some of his top advice for others today is to get started with your own venture earlier and to experiment.
It is out of that you will find your way through. The sooner you start, the more progress you will make.
On his own entrepreneurial journey, he has learned that there is a reality behind the romantic ideas of being a founder.
There is hard work, trials, and disappointments. Though neither college nor working for someone else will really prepare you for that.
Throw yourself into doing it as early as possible. It's the best way to learn.
However, in consulting he says you also learn to build business plans and presentation skills, and how to pitch investors, and handle the grilling and all of the questions they will throw at you.
No doubt, valuable skills to have as a founder.
Taking The Leap
Jens told our audience on the Dealmakers Show that there were three main drivers that led to taking the leap into entrepreneurship himself.
For one, he desired to create a company, workplace, and culture of his own. An enjoyable, authentic, and empowered space to work.
The second was the idea. One which followed him his whole life. Growing up in Germany, the Berlin Wall still stood, dividing the city until he was 12 years old. That presented quite a lot of travel challenges and stress.
As a consultant, he did an enormous amount of global traveling. He found the first and last mile relied a lot more on luck than anything else. It was inefficient at best.
Thirdly, he met his current cofounder. They ran into each other at the university in Berlin and found they not only worked well together, but were successful in working together too.
Blacklane
Joining forces, Jens and his cofounder started Blacklane.
A first and last-mile ground transportation service and marketplace business. They provide global chauffeur services, airport transfers, and intercity rides, all through their app.
It is used by individuals, consulting firms like he used to work for, and big travel companies like Emirates.
One of their biggest lines of business is their city to city, long-distance drives. Like Abu Dhabi to Dubai, London to Manchester, or New York City to Philly.
So far they've raised close to $100M in capital from investors in Europe, the Middle East, and Asia. They have 400 direct employees and over 20,000 chauffeurs around the world.
Storytelling is everything which is something that Jens Wohltorf was able to master. Being able to capture the essence of what you are doing in 15 to 20 slides is the key. For a winning deck, take a look at the pitch deck template created by Silicon Valley legend, Peter Thiel (see it here) where the most critical slides are highlighted.
Remember to unlock the pitch deck template that is being used by founders around the world to raise millions below.

"You Don't Become A Skilled Sailor In Calm Seas."
Building a successful startup often comes down not to how well you do when times are easy, but if you can be one of the few to survive and grow through the most intense challenges.
COVID certainly brought that opportunity for Blacklane. They had pulled in $120M in revenues in 2019. They were growing at almost 100% per year.
With remote staff all around the globe from Australia to Italy, Spain, LA, and Singapore.
COVID hit, and within three weeks their revenue fell off by 99%. From $10M a month to just $100k.
So, how did they survive? First, he says they paused everything. They wanted to do everything they could to make sure their staff and customers were safe and healthy.
Next, they worked to shore up the funds to make sure they didn't have to lay off anyone. And managed to cut costs by 60%.
Then they looked for the opportunity. They expanded and diversified their revenue streams so as not to be so heavily impacted by an event in the future.
They used it as a pitstop to change things out, gas up, and optimize.
Listen in to the full podcast episode to find out more, including:
Juggling the chicken and the egg when building a marketplace business
Picking your investors
Focusing on a profitable company with viable unit economics
Top book recommendations for entrepreneurs
SUBSCRIBE ON:
Facebook Comments