Tarek El Sherif took the bold step of not only launching his own startup, but moving to a whole new country to do it. In that pursuit his company has now raised $1 billion in debt and equity.
On the Dealmakers Show El Sherif walked us through his experiences in investment banking, the current consolidation of fintech companies, developing fundraising strategy as you progress through new rounds, and how startups have changed from being disruptors, to enablers.
Listen to the full podcast episode and review the full transcript here.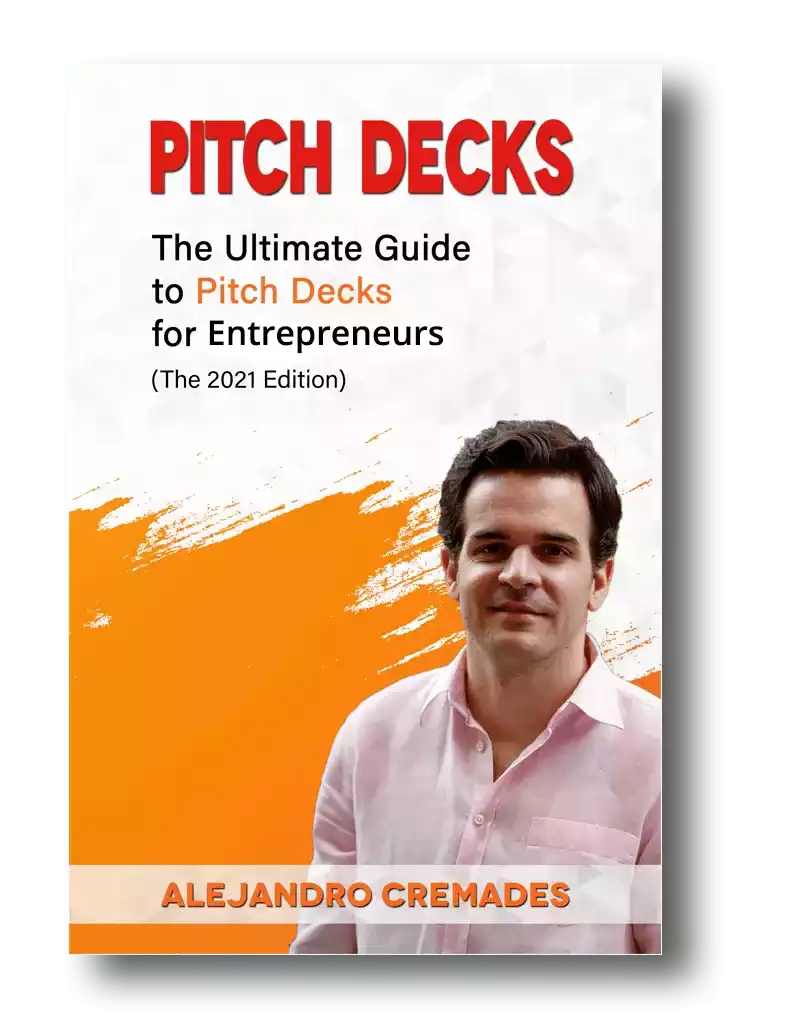 *FREE DOWNLOAD*
The Ultimate Guide To Pitch Decks
Here is the content that we will cover in this post. Let's get started.
Investment Banking
Tarek El Sherif was born to Egyptian parents in New York City, but grew up in Central London. A melting pot where you never feel out of place, and can be yourself. 
He always dreamed of visiting the United States, and maybe even working and studying there. Even though his exposure to US culture was pretty much confined to movies, the media, and a few vacations. 
After high school he got the opportunity, and went to college at Northeastern, before doing his MBA at Columbia. 
Loving Excel, valuations, and studying the markets, going into investment banking was a natural career choice. It was a compelling time, with a lot of M&A and IPO activity. 
JP Morgan provided a great foundation in finance. There he learned to analyze companies, assess their strengths and vulnerabilities, and pick up the hustle of New York's financial hub. 
It's not a career choice he says he would want to go through again, or want for his kids. Especially with the crazy hours, and often disposable work, that has little impact. 
Putting off his entrepreneurial ideas, he chose a more traditional path after business school, and went into sales and trading. He found that even more political and less rewarding.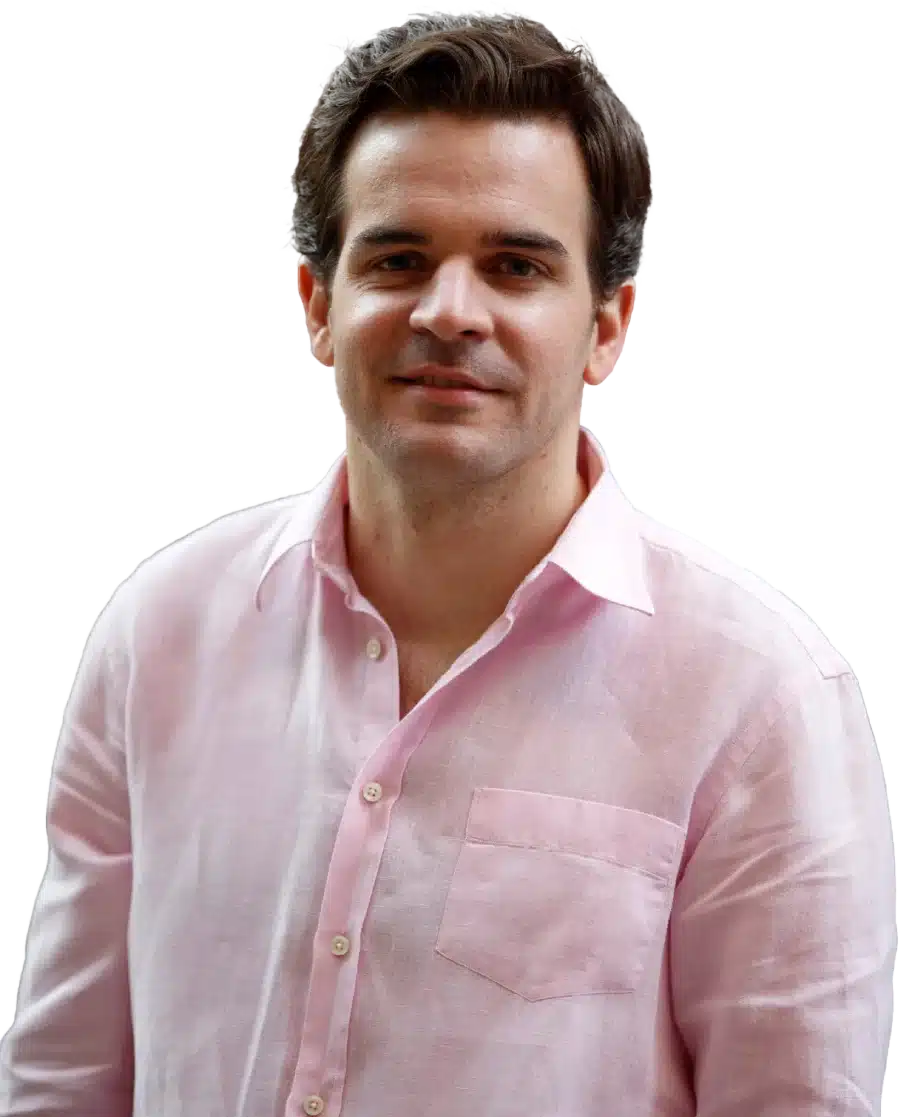 See How I Can Help You With Your Fundraising Efforts
Fundraising Process : get guidance from A to Z.
Materials : our team creates epic pitch decks and financial models
Investor Access : connect with the right investors for your business and close them
Changing Careers & Countries
It came to the point that Tarek decided he needed to do something he would be happier doing every day, and which would give him more control, and challenge more parts of his brain. 
Not knowing exactly what that would be, he decided why not just move country? He set his sights on moving to Colombia and finding something entrepreneurial to do there. 
Before he left London a friend talked him into doing a stint at a FX fintech startup. Then one of the partners suggested he look into new data driven lending trends. It seemed efficient, simple, and revolutionary. 
He hired a lawyer to run some due diligence on the idea, and found a partner in Colombia who had connections, and had previously started and exited his own payments startup. 
Choosing an area to begin focusing on he struck on the consumer credit space. There was low credit penetration, and it seemed like the most obvious low hanging fruit to go after. 
At the time there wasn't much happening on the investment or consumer credit side. So in one sense that seemed to make sense. Less competition, and less capital needed. Of course, looking back now, that lack of international capital and infrastructure, in a small market, may not have been the easiest choice to take on. Though they have certainly come a long way. 
After four years of relative bootstrapping they began attracting capital from VCs, banks, and private equity firms. They've now raised a combined $1B between debt and equity financing.
Storytelling is everything which is something that Tarek El Sherif was able to master. Being able to capture the essence of what you are doing in 15 to 20 slides is the key. For a winning deck, take a look at the pitch deck template created by Silicon Valley legend, Peter Thiel (see it here) where the most critical slides are highlighted.
Remember to unlock the pitch deck template that is being used by founders around the world to raise millions below.

Access The Pitch Deck Template
Your email address is 100% safe from spam!
The Fintech Consolidation & Mergers As A Growth Strategy
After launching Zinobe, the company has continued to evolve. They began working on the consumer credit side, and short term credit. They set out to utilize technology as a differentiator. Leveraging better UX to make their product more friendly, accessible, and efficient. Then on the other side, using technology in underwriting to approve customers who wouldn't qualify under traditional models. 
A government bank approached them about applying their work to help SMEs. Moving to a more B2B model gave them more of a moat and advantage around their business. It also reduced risk, and increased efficiency, but not having to go find consumers one by one. 
Since then we've seen the beginnings of a lot of consolidation in the fintech space. Much more will likely be needed ahead. For some it may become a necessity. In Tarek's case it has also been a growth strategy. 
First they combined with a Mexican company. One they found synergy with, without much overlap. So they are able to provide each other with aid in the strengths they have, while expanding their coverage. 
Then several years ago, Tarek and a friend from university began collaborating. First with a joint venture which combined the technology product with access and funding in a new market. That proved a success and has more recently led to completely merging of the two companies into what is known today as Tangelo.
Disruptors & Enablers
Looking forward Tarek's vision for the company is that it will become embedded in more large corporations and multinational corporations in the LATAM region. 
One of the big takeaways from this interview was his take on the startup scene that once used to be disrupters. Once they stood out with the rebellious attitude of wanting to change things, and with some proclaiming they could replace the banks. 
In reality, Tarek says they, or at least those that will survive and thrive, will be more like enablers of bigger organizations. Helping them to operate and provide the more efficient and innovative solutions their customers and investors are looking for. 
Listen in to the full podcast episode to find out more, including:
Equity versus debt financing
Choosing your investors
Tarek's top advice when starting your own business
SUBSCRIBE ON:
Facebook Comments