The young, risk-taking, and smart, entrepreneur Emery Wells moved from Miami, Florida to New York with just $500 to become a filmmaker amid a lot of uncertainties. His competitiveness and willingness to embrace new things put him on the track to success, and it has clearly paid off.

Emery Wells recently graced the DealMakers Show, sharing his rollercoaster experience shifting from one business to another. In 2007, Emery opened a post-production company, then decided to fully focus on Frame.io in 2014 after developing the review and collaboration software with business partner John Traver as an internal solution.
Listen to the full podcast episode and review the transcript here.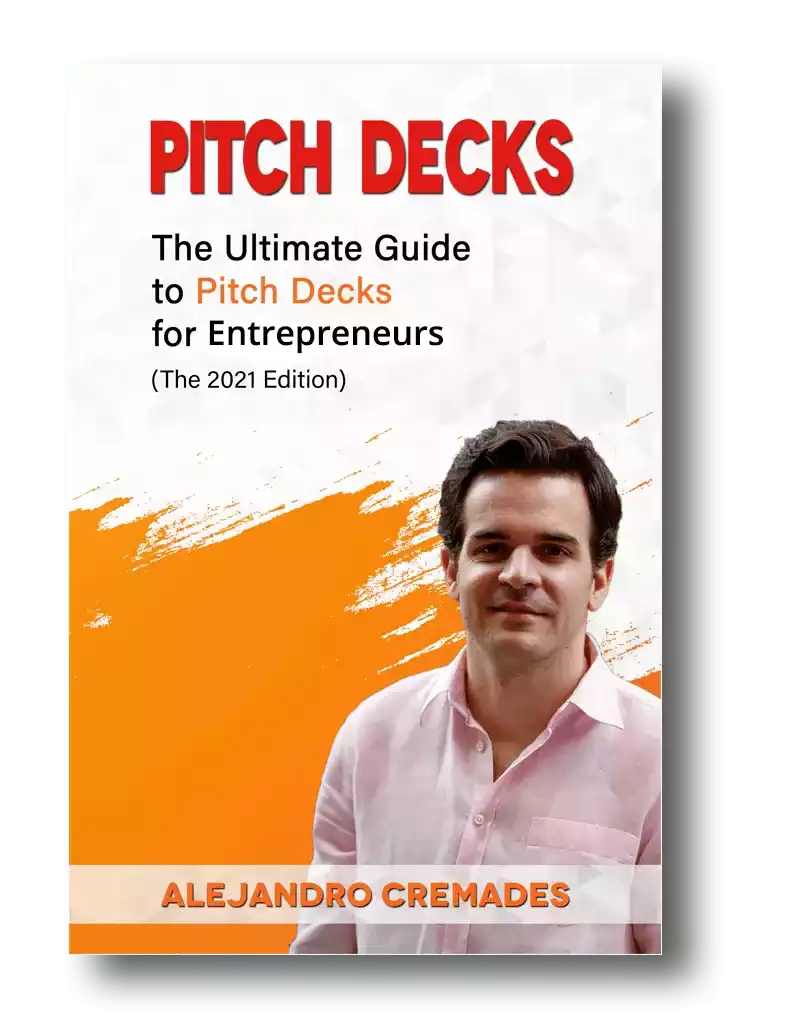 *FREE DOWNLOAD*
The Ultimate Guide To Pitch Decks
Here is the content that we will cover in this post. Let's get started.
Early Life
The whole process of becoming a filmmaker and now an Adobe product leader is a result of teenage heartbreak. From that day Emery Wells decided to become a video and a filmmaker. For him, shooting a video and editing it was a science experiment.

He came from Miami, Florida, though he wasn't a great fan of Miami at this point as it was quite outdated and much more laid-back than today. Emery, like other youngsters, always wanted to accomplish bigger things. So, he decided to move out of Miami to go to college in New York City.

Emery's first job in New York was as a bartender. While he never made it to college or film school, the bar and restaurant scene ended up being his own version of film school, as many of his peers were aspiring actors and filmmakers themselves.

He began working with people who were experts in making short videos, films, music, and things like that. After spending years in this industry with creative people, he was able to start his own post-production company.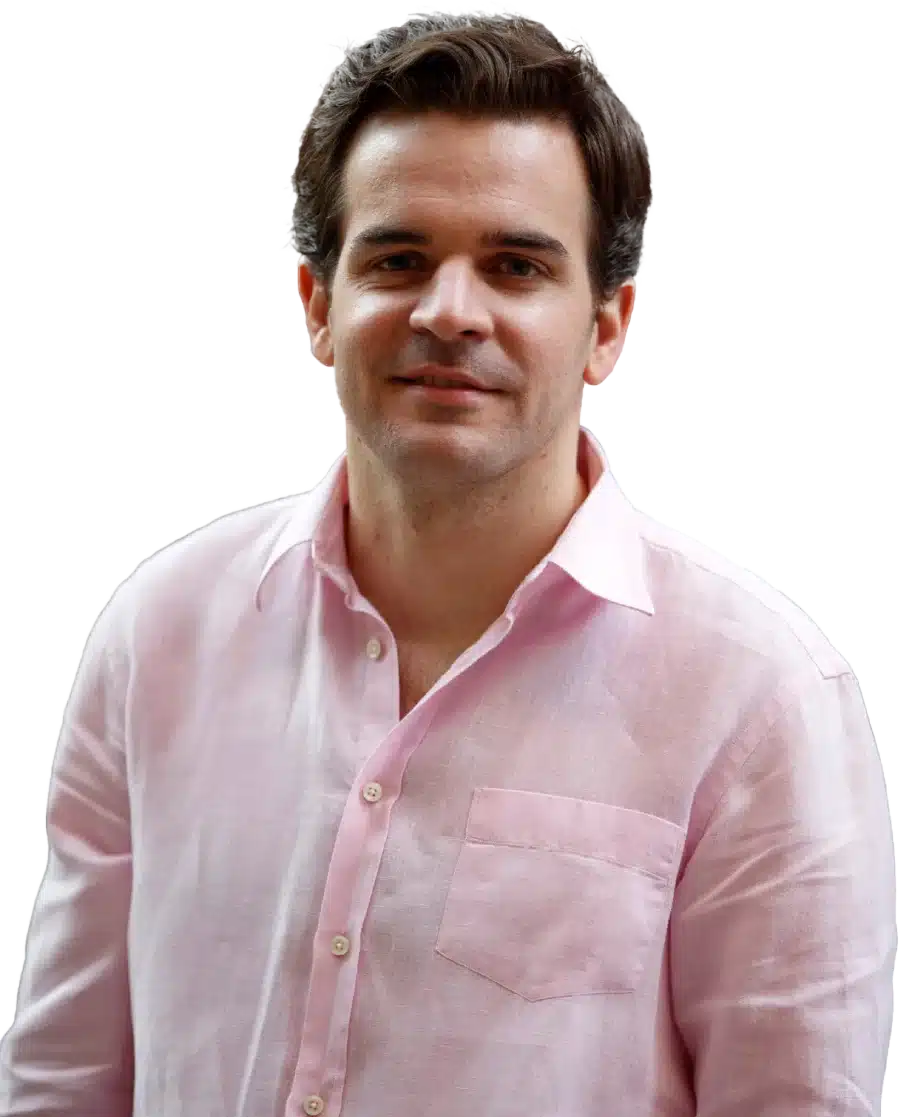 See How I Can Help You With Your Fundraising Efforts
Fundraising Process : get guidance from A to Z.
Materials : our team creates epic pitch decks and financial models
Investor Access : connect with the right investors for your business and close them
Big Risk, Big Reward
After learning more about filmmaking and video editing, Emery always wanted to be at the forefront to learn new things related to technology changes and evolution. Especially in the video industry.
This enthusiasm made him the owner of one of the very first high-resolution 4K cinema cameras from RED, leading him to start his very own post-production company. After developing Frame.io as an internal solution for their own post-production needs, Emery and his co-founder John Traver made the decision to close up shop and take on Frame.io as a full-time business.
After a few years building the company, in 2021, he sold Frame.io to Adobe for $1.2 billion.
The Dynamics Of Attracting Funding
Emery's first pitch was at venture capital firm Andreesen Horowitz. Before launching their product, they had raised the capital to make it a huge success. A deal with Accel put them in Silicon Valley.

They were extremely lucky to land some amazing investors who were supportive, enthusiastic, friendly, and turned out to be great partners.

Emery Wells and his team faced a lot of challenges and issues before their startup was smooth sailing. Most of the people who are building and establishing new companies face board member problems and they also face a constant string of fires.
Storytelling is everything which is something that Emery Wells was able to master. Being able to capture the essence of what you are doing in 15 to 20 slides is the key. For a winning deck, take a look at the pitch deck template created by Silicon Valley legend, Peter Thiel (see it here) where the most critical slides are highlighted.
Remember to unlock the pitch deck template that is being used by founders around the world to raise millions below.

Access The Pitch Deck Template
Your email address is 100% safe from spam!
Adobe Creative Cloud
Emery explains how Frame.io wasn't just a journey of great experience, but also the most challenging one he had faced.

He proved that he and the Frame.io team were the best candidates for building professional video review and collaboration software. In seven years, the team developed what has become the world's leading video collaboration platform with over 1.6 million users and raised capital of over $100M for the venture.

With the help of Scott Belsky the chief product officer of Adobe Creative Cloud, Emery Wells found a great breakthrough into the world of SaaS (software as a service). Their acquisition conversations and regular meetings during the pandemic clarified their shared visions for the future.

However, Wells, his ambitions, his dreams, and his fascinating professional experiences made him ready to take one huge risk and wait for an even greater outcome.

This time it was the transaction of $1.275B. While getting acquainted with a lot of important terms of M&A deals that needed negotiation and understanding, they survived the diligence period. The team excelled and achieved the milestones along, with going through an antitrust approval within just 45 days. 

From this entrepreneur we have learned that to achieve success, one has to take risks, work as a shepherd, and avoid splurging. All of which can help lead hard-working entrepreneurs to gain long-term success just like him. 

Listen in to the full podcast episode to find out more, including:
How to take risks in making your project successful and gain great outcomes

How to set up lightweight diligence to build trust and share information with the investor or company on engineering, product, legal HR, finance, and product

What initial thing you should focus on before starting a small business venture

How to keep your agenda, values, and philosophies straight to get the company culturally and philosophically aligned in the marketplace

How to think about the ideology of big risk, big reward in the business sector

Gaining the confidence to execute and build something really good
SUBSCRIBE ON:
Facebook Comments