Ola Sars is a repeat entrepreneur who knows how to scale, and weather many of the challenges that founders face as they try to start, fund, and scale new ventures.  
He has helped create at least one billion-dollar company that was bought by Apple, and you've probably heard the result of his work yourself this week without even knowing it. Now scaling his latest venture, Sars is helping businesses unlock new revenues, and enhance their brands using music.   
This includes his contribution to the tech music industry where he is opening the opportunity to unlock incremental value in the music streaming market. As a result, this could provide up to 15% to 20% growth in the next 10 years.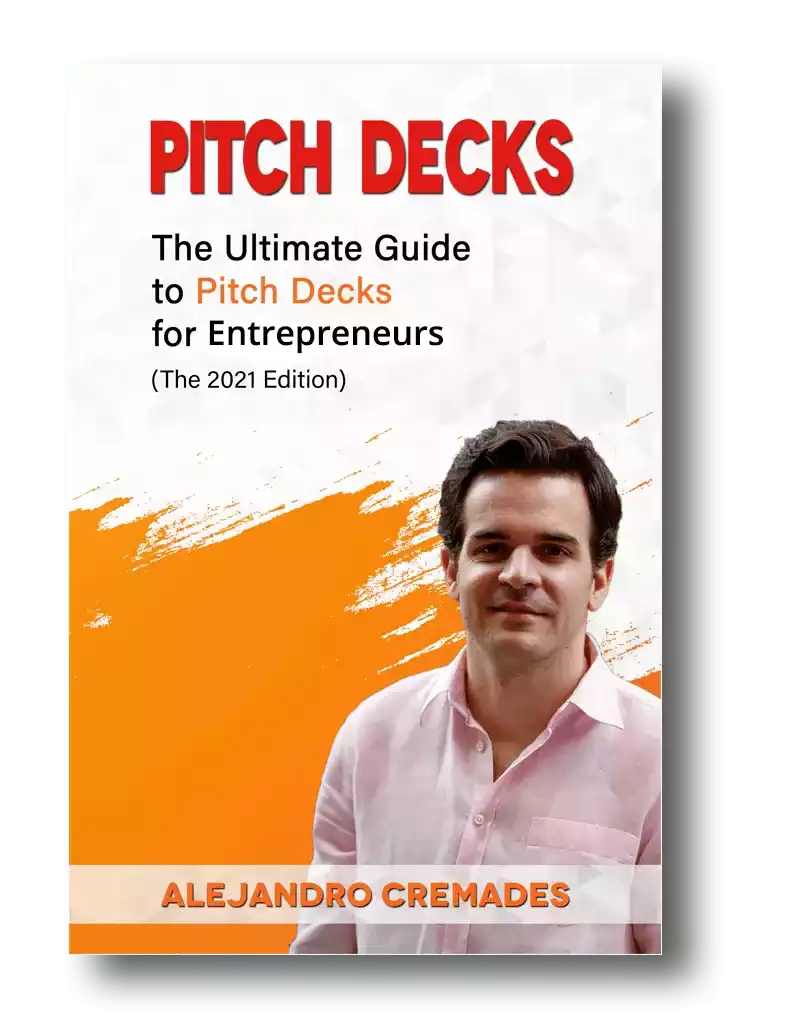 *FREE DOWNLOAD*
The Ultimate Guide To Pitch Decks
During our time on the DealMakers podcast, he shared how his mother inspired him to be an entrepreneur, that is truly possible to do something you love and make money at it, as well as what he has learned through raising millions of dollars, dealing with boards, and going global with different types of products and business models.  
Listen to the full podcast episode and review the transcript here.
Here is the content that we will cover in this post. Let's get started.
Everything Is Possible  
Ola Sars was born in Stockholm, Sweden. His father worked away from home with the UN. His mother juggled raising kids and building her own business. That showed him that it was possible, and being a little rebellious, and enjoying building and doing things his way, he naturally began gravitating towards entrepreneurship.   
For a while, Ola followed the traditional path of business school and consulting, and then even started his own consultancy firm.   
However, it was a summer trip to the sun-kissed party island of Ibiza that really opened his mind to the possibility and value of entrepreneurship.   
He and his friends would rent a house on the island and vacation together. Many of them were not only into the music scene but were successfully making money in it, blending what they loved and business. This inspired him to create the 'Sars Matrix', on which he balanced finances and fun.   
Setting A New Pace: Beats, Brands & Billion Dollar Exits  
Seeing a whole new market about to explode in front of him, Ola decided to throw himself into the music industry.
He ended up building a fast-growth company worth billions, with less than a 20th of the staff Spotify has. From production to distribution and consumption, music was about to go digital.
Ola launched his first startup Tonium and built Pacemaker, the first pocket-size DJ system. Pacemaker was early to the market. At the same time, they were developing an intelligence and curation engine for making it easy to recommend and play the right music at the right time.   
This was all before the App Store existed. They coded the software, built the hardware, and began distribution in 20 markets. They were selling tens of thousands of units. It quickly became clear that being in hardware was very complicated and expensive. They decided to pivot.   
They sold off the hardware business to their 3M manufacturer. Then Ola acquired the online portion and music service himself, which became Let's Mix.  
Before the pivot, he had been approached by Beats by Dre for a potential acquisition. At the time they were already being featured in Wired magazine, and investors were holding out, expecting this company to be the next Apple.  
Now in control of Let's Mix, Ola was able to make the Beats deal and transition that into becoming the Beats music platform.   
Just a few months after he decided to leave the company to be there with family, Apple bought Beats for $3B.   
Some of his key takeaways from this business were:  
How much you can achieve with a smaller team

How waiting, and not being the first mover may actually help you scale 5x or 10x more efficiently

Things are always more complex than you think, even when you expect them to be hard

Perseverance is everything
Unlocking Business Value With Music  
Back in Sweden, Ola found a lot of brands asking how they could get these types of streaming music services in their businesses.   
He thought, "why not build a fourth company?" He did. Soundtrack Your Brand has already raised $50M.
Storytelling is everything which is something that Ola was able to master. Being able to capture the essence of what you are doing in 15 to 20 slides is the key. For a winning deck, take a look at the pitch deck template created by Silicon Valley legend, Peter Thiel (see it here) where the most critical slides are highlighted.
Remember to unlock the pitch deck template that is being used by founders around the world to raise millions below.
Access The Pitch Deck Template
Your email address is 100% safe from spam!
In addition, the company has secured more than 9,000 licensing deals with labels and publishers worldwide, providing its unique 50 million track catalog in 73 markets.  
Music was being played everywhere. Yet, there were no B2B streaming licenses for this music. So, he did something unconventional. He went and invited Spotify to become a co-founder, in addition to putting in some of his own cash.   
Now you'll hear this service in businesses and bars and restaurants around the world. It's not just noise either. What they've found is that music not only makes a brand but can influence behavior. It can make the difference between a customer leaving for the next bar, or staying and ordering another ten drinks in your establishment. At McDonald's, it has proven to be able to boost sales by 9%.   
Their SaaS product for SMBs is going very well, but it hasn't been without its challenges.   
On the journey, he's had to deal with failing to complete a $40M round of funding and having to scramble to pull off a $10M rescue round from existing investors. He's had to slash spending by 40%, while still growing the company.   
He even had to fend off a predatory attempt to take over his own company by some unscrupulous individuals who got in as investors and board representatives.   
Then just as he reestablished himself as chairman and CEO, he got the news of COVID-19 on the very same day.   
Listen in to the full podcast episode to find out more, including:  
The importance of knowing your shares and who is really in control of your company

Why founders should be more paranoid

Why focus and simplicity is so important for startups

The basic business principles that will make or break your venture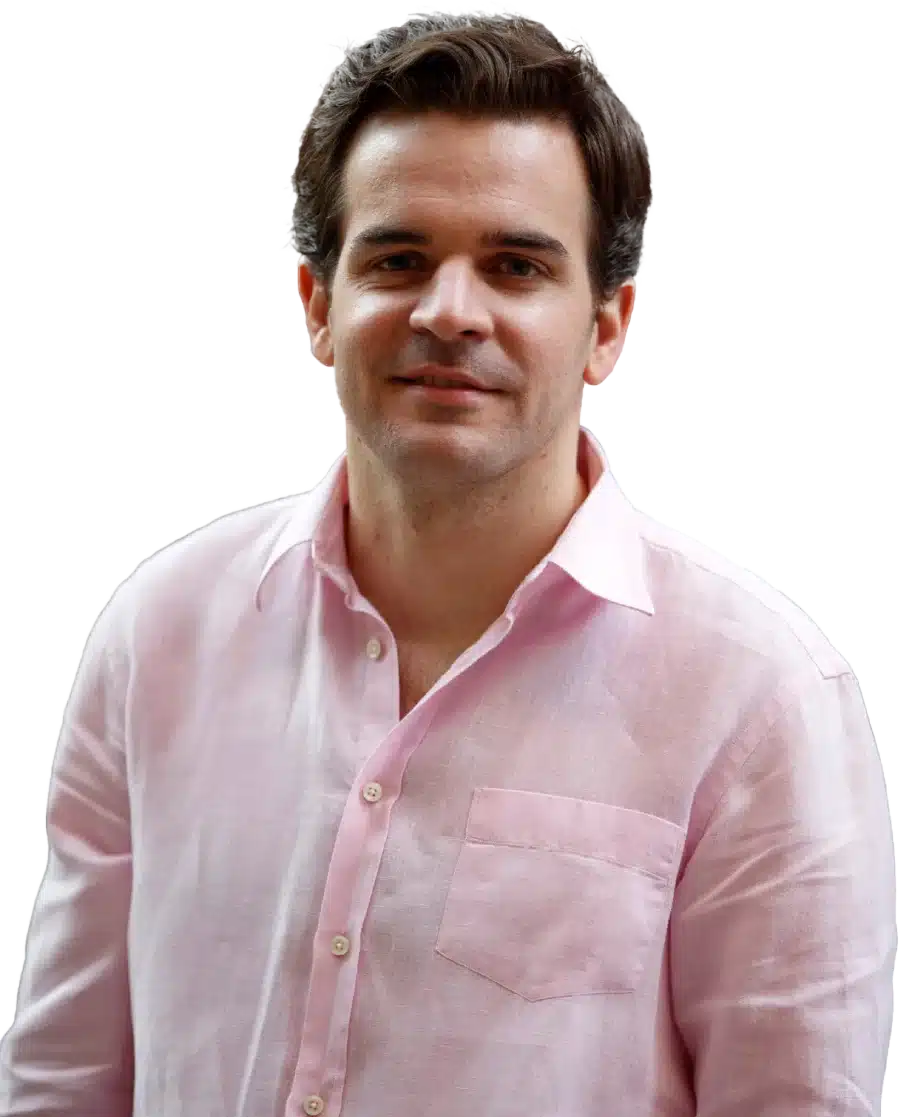 See How I Can Help You With Your Fundraising Efforts
Fundraising Process : get guidance from A to Z.
Materials : our team creates epic pitch decks and financial models
Investor Access : connect with the right investors for your business and close them
SUBSCRIBE ON:
Facebook Comments