On August 5, 2017, the skies above New Orleans opened and dumped almost a foot of rain on the city in just a couple of hours. The streets flooded. More than 100,000 people were evacuated. A million people suffered property damage. That wasn't even Hurricane Katrina. It was just a random rainstorm sweeping through the region.
New Orleans relies on eight vital pumps to move water from the streets back to the ocean. On that day, four pumps were down for scheduled maintenance. Two others stopped working during that rainstorm. The failure of just those two pumps caused those 100,000 people to lose their homes and belongings.
Fortunately, if Saar Yoskovitz's vision is realized, that will never happen again.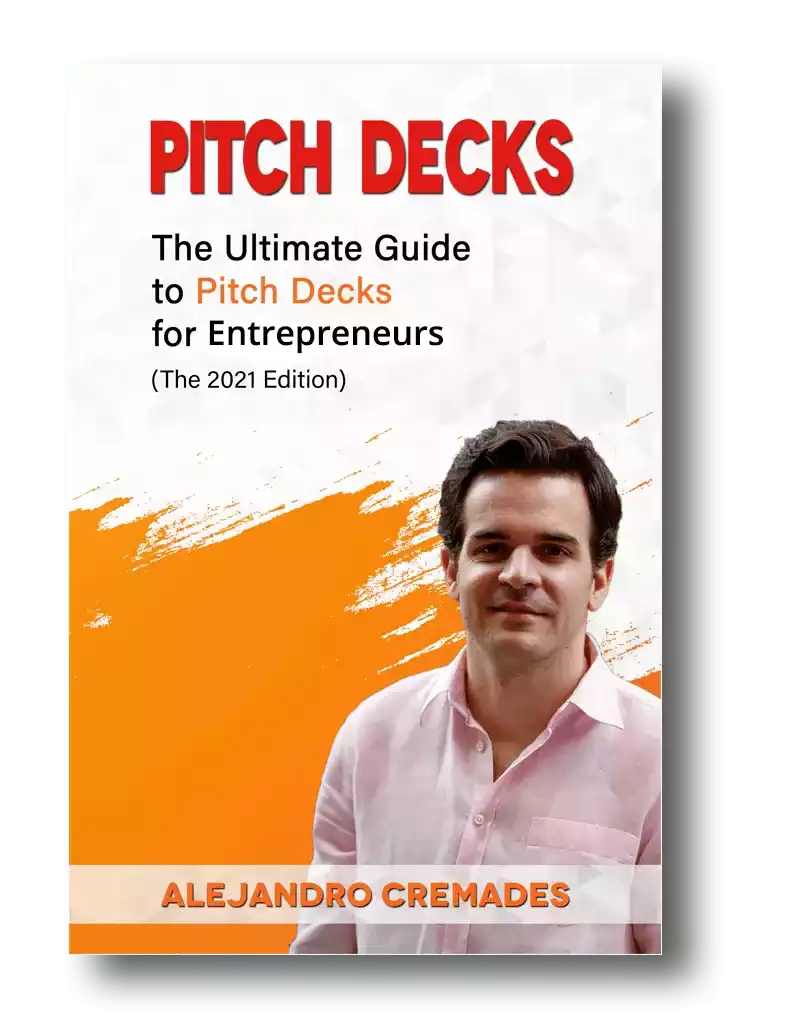 *FREE DOWNLOAD*
The Ultimate Guide To Pitch Decks
Saar and his cofounder have already raised $60M to save us from critical machine breakdowns.
It isn't just about flooding either. Their solution is used to help keep production lines working, to keep essential utilities like water and electricity running, medicines being made and medical machines reliable and dependable for keeping our kids alive and healthy.
We recently got together on an episode of the Dealmakers Podcast. We talked about tech, building, and scaling companies, about listening to machines and company culture.
Listen to the full podcast episode and review the transcript here.
Here is the content that we will cover in this post. Let's get started.
It's Your Time To Shine: Finding Your Path Into Entrepreneurship
Saar Yoskovitz's father was an engineer. He made sure his son was always surrounded by computers and technology. He fell in love with them since getting his first one in second grade. By age 10 he was learning to program.
It was only natural for him when he got into University. He went on to study electrical engineering and physics at Israel's equivalent of MIT, Technion.
During this time he landed an internship at Intel. On graduating he went to ask the smartest and most experienced people he could find what his best path was. He knew he wanted to start his own venture, but wanted to use the next two years to really build out the best knowledge and toolkit for doing that well.
His options included going to work for someone else's startup or working on his Master's. Everyone he asked told him the same thing. That was to keep working at a large company, to see what it should look like when you are successful building your own.
During his university years, Yoskovitz had been working on speech analysis and recognition. He also became fast friends with fellow student Gal Shaul.
While Saar was at Intel, Gal was at a medical device startup. The company was developing a large machine with a lot of parts.
Gal was tasked with trying to understand why the machine wasn't working from the software perspective. As soon as he entered the room, he could clearly hear there was a problem with the machine. Yet, the software wasn't reading the problem.
Together they started digging into diagnosing mechanical systems using audio. They choose to take one day off of their jobs every week to begin working on Augury in a very lean startup way. They invested six months working like this.   They determined that before trying to bring in any investor money they wanted to:  
a) Prove that their technology really worked
b) Prove there was a market for their solution
They bootstrapped and self-funded the venture until landing a contract with a Fortune 100 company in the US.   
Why Move Your Startup To The United States?
Over the past 167 episodes of the Dealmakers Podcast, we've seen many top entrepreneurs move their startups to the US from Europe, Asia and beyond.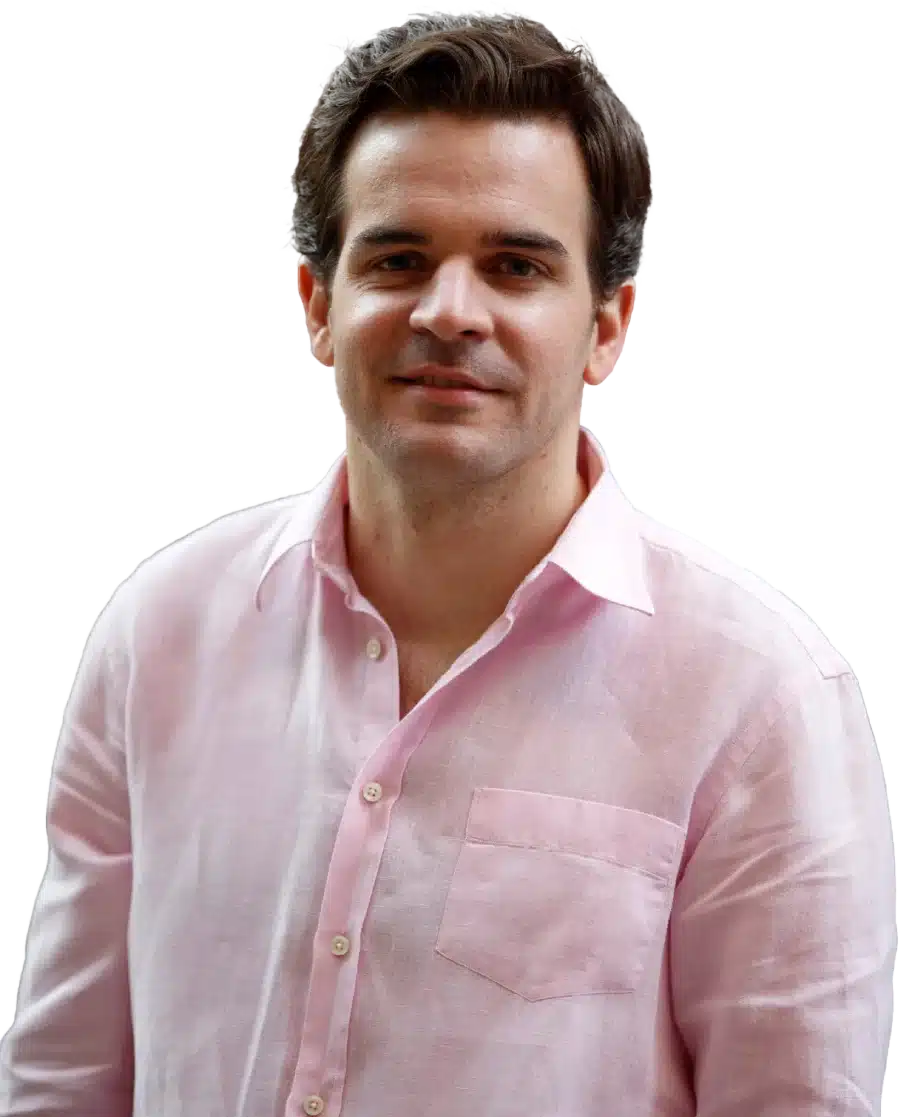 See How I Can Help You With Your Fundraising Efforts
Fundraising Process : get guidance from A to Z.
Materials : our team creates epic pitch decks and financial models
Investor Access : connect with the right investors for your business and close them
For Saar, he says moving their headquarters from Israel to New York City was driven by three main reasons.
1) The largest and most successful companies of the past couple of decades were all built here.
2) The knowledge, ecosystem, and talent are highly concentrated here and easier to find.
3) The customers are in the US. Specifically, the big ones.
Living On The Edge
Just because the business is a huge success today doesn't mean there weren't challenges along the way.
Saar recalls a day when they got emails from both of their corporate bank accounts in the US and Israel.
They were told they couldn't just have $100 in the bank. If they didn't deposit more money within seven days they would be shut down.
Five days later they banked a $40,000 pre-seed check. Then they landed Howard Morgan of First Round for their Seed Round. They've now raised close to $60M.
Storytelling is everything which is something that Saar was able to master. Being able to capture the essence of what you are doing in 15 to 20 slides is the key. For a winning deck, take a look at the pitch deck template created by Silicon Valley legend, Peter Thiel (see it here) where the most critical slides are highlighted.
Remember to unlock the pitch deck template that is being used by founders around the world to raise millions below
Access The Pitch Deck Template
Your email address is 100% safe from spam!
Saar's Top Advice For New Startup Founders
One of the things that new entrepreneurs don't anticipate is how their roles are going to be changing dramatically every six months.
Saar recommends to always be looking out for what's coming next. He champions this by going on regular 'discovery journeys' to quiz those who have already been where he and his company is heading next.
He asks:  
What are the big pitfalls ahead?

What do I need to plan for?

What skill do I need?

Who do I need to surround myself with?

What don't I know that I don't know?
Listen in to the full podcast episode to find out more, including:  
Managing dual offices in different regions

What he learned from living in a Kibbutz that has helped build a great company culture

The real definition of a company

The advantages of starting out bootstrapping your startup
SUBSCRIBE ON:
Facebook Comments