Michelle Cordeiro Grant took her first fashion startup from launch to exit in just four years. She got funded even before opening an office and raised $15M to give women their own brand.
We caught up on a new episode of the Dealmakers Show. Michelle shared her journey as a woman entrepreneur, what she has learned about brand building, raising capital and exiting a venture. Plus, her top advice for new entrepreneurs looking to start their own companies.
Listen to the full podcast episode and review the transcript here.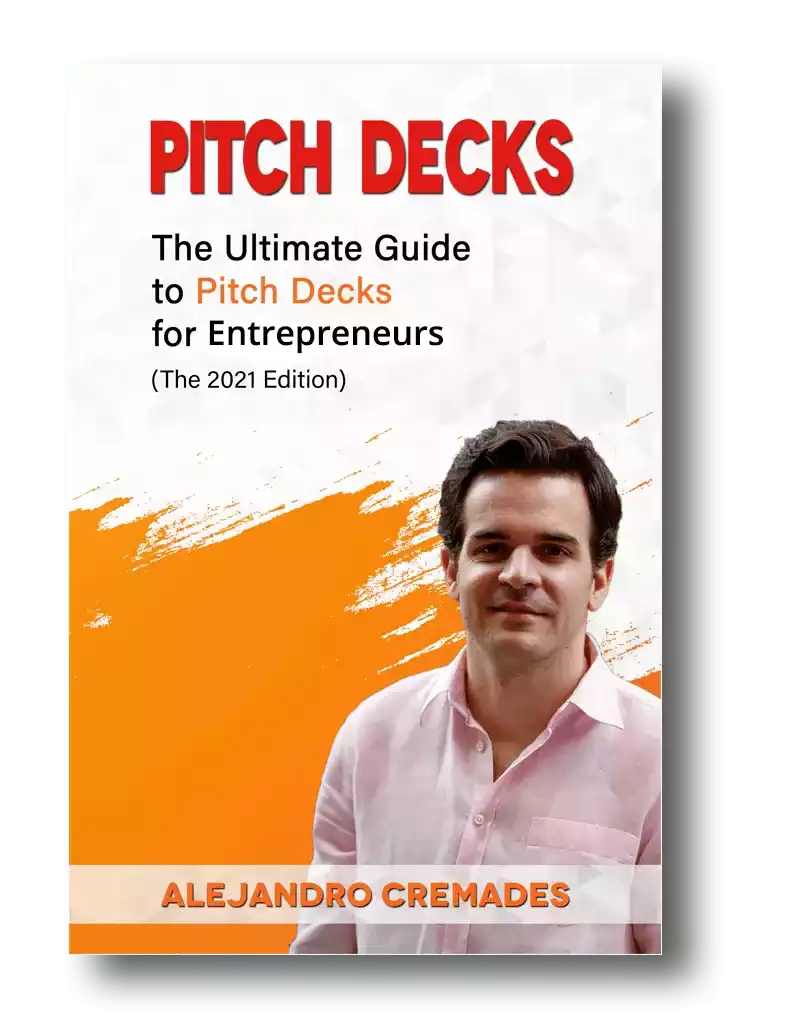 *FREE DOWNLOAD*
The Ultimate Guide To Pitch Decks
Here is the content that we will cover in this post. Let's get started.
Making It In NYC
Michelle Cordeiro Grant was originally born in rural Pennsylvania. A small community, heavily influenced by the Amish. Surrounded by open pastures and cornfields. Yet, all just a couple of hours outside of New York City.
Both of Michelle's parents immigrated from India to the US individually. They met at Notre Dame and settled in the beautiful nature of PA. Michelle was always a little more ambitious. At 14 years old her mother received a call from a local motel. She rode her bike to go apply for a job on the first day she knew she could legally get hired and start making money.
Being raised to be financially prudent, she stayed in PA for college but moved to the other side of the state to begin striking out on her own.
She remembers always being mesmerized by NYC and its energy and spontaneity. It called to her as the place for being in fashion and business, and even just as the beginning of an adventure.
So, she began attending job fairs at other colleges and even in different states, which were the recruiting grounds for NY businesses. She landed a job at Federated.
Lessons in Branding & Supply Chains: What Kind of Movie Are You Making?
Michelle started out her career at the intersection of finance and fashion merchandising. Then she moved to May Company to get closer to customers. VF Corporation recruited her to work on the brands Kappil and Nautica, where she began experiencing brand equity.
Then Victoria's Secret called. A brand that had its own stores and wasn't just reliant on wholesale and department stores. They managed everything from concept to online sales and their own stores. It was a company that owned close to 40% market share and had a real operating income.
From Les Wexner, Michelle learned how brands are like movies, how to be focused and consistent and how to build an incredible brand.
Crossing into Startup World
Cordeiro yearned for a future with a good work-life balance. She wanted to create a brand for her future daughter that empowered her to look in the mirror and say, "Yes. I am one human individual, and our uniqueness is our superpower, and I'm going to own it, and be so proud."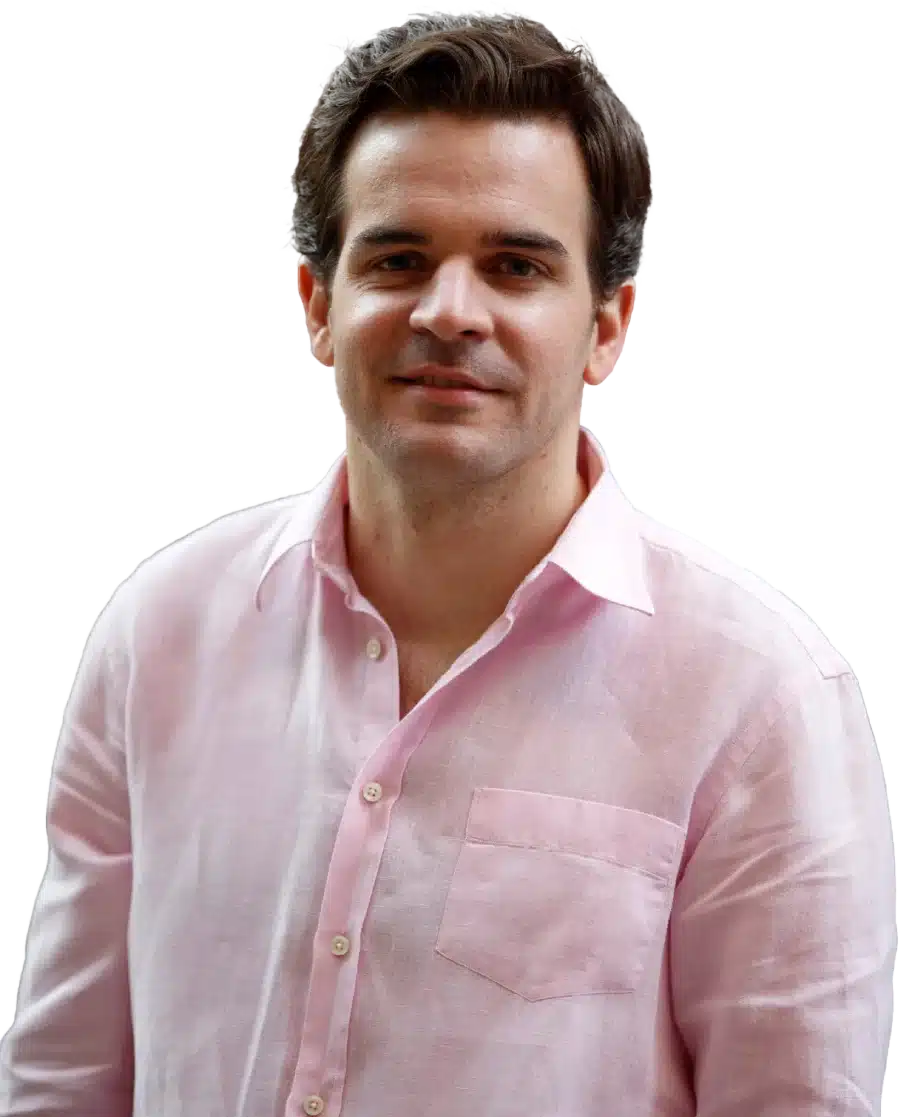 See How I Can Help You With Your Fundraising Efforts
Fundraising Process : get guidance from A to Z.
Materials : our team creates epic pitch decks and financial models
Investor Access : connect with the right investors for your business and close them
She quit her Fortune 500 company job. She started crossing over 14th Street in Manhattan to where the startup scene was.
It began just as conversations to learn about startups. Then Thrillist Media Group which had just bought flash sale company JackThreads pulled her in. She was able to be a part of their tremendous growth over the next 18 months.
Michelle counts this period has her startup MBA. She learned the power of social media for customer acquisition. She also learned the steep cost of not focusing on customer retention, and how platforms like Facebook and their changing pricing can be a risk to your business.
She learned about the importance of team and maintaining company culture when you are growing so fast.
There were learnings about building a board and choosing investors, and how vital it is to make sure they are 100% aligned with your core values and vision for the future of the company, as well as expectations for the journey.
All of these were lessons she brought with her to her own startup venture.
Brand X
Michelle Cordeiro Grant connected with her first investor and hit the ground running. She didn't even have a brand name. She showed up to the office and threw herself into it.
She began with a list, with two columns. One was all the categories that terrified her and she needed help in. The other was all the people she knew that knew about these things or had connections that did.
That led to meeting after meeting to fill these gaps. Then she began networking with other founders she could learn from.
The first hires included a pregnant creative director who worked from home two days a week, a passionate graphic design intern, director of brand marketing and a digital marketer.
This last hire began working on customer service as they didn't want to spend on paid marketing until they knew the Lively brand could run on its own legs organically.
Wild Hearts and Boss Brains: Finding Product Market Fit
Lively's customers believed in the brand's mantras of Wild Hearts and Boss Brains, high style and ultimate comforts. Within 45 days they had shipping products to 45 different states. All without any paid media.
They launched with an email campaign, referral program, brand ambassadors, and focus groups. Their servers crashed. They had product-market fit and were growing far faster than expected.
Fundraising & Acquisition
Michelle raised $15 million to support the growth of the business. Some of the investors included GGV Capital, Gelmart International, and NF Ventures to name a few.
Ultimately within only 48 months after launch, the company received an inbound request from an investment banker. That led to the acquisition of Lively by Wacoal for a reported $85 million. 
Storytelling is everything which is something that Michelle and her team were able to master. Being able to capture the essence of what you are doing in 15 to 20 slides is the key. For a winning deck, take a look at the pitch deck template created by Silicon Valley legend, Peter Thiel (see it here) where the most critical slides are highlighted.
Remember to unlock the pitch deck template that is being used by founders around the world to raise millions below.
Access The Pitch Deck Template
Your email address is 100% safe from spam!
Michelle's Advice For Female Founders
Among this entrepreneur's top tips for aspiring women, entrepreneurs are to:  
Allow yourself to discover how much of an impact you can have on the world

Realize you don't have to sacrifice family or career, you can have them both

Fear not trying instead of fearing the unknown

Go easy on yourself and celebrate your wins on the way
  Listen in to the full podcast episode to find out more, including:  
Startup fundraising

Why you always need to be focused on the next round

Strategically building a board for surviving early startup years

What the day you sell your company is really like
SUBSCRIBE ON:
Facebook Comments