Peter Reinhardt's startup has now raised $300 million to manage your data and analytics better. That doesn't mean the journey was easy. It took failing forward, a lot of perseverance, flexibility, and learning. Find out how he did it…
Peter recently joined me for a special episode of the DealMakers Podcast. He shared how he got started in tech and startups, the search for product-market fit, the missing piece of the puzzle, and his tips for fundraising, scaling and recruiting at a high level.
Listen to the full podcast episode and review the transcript here.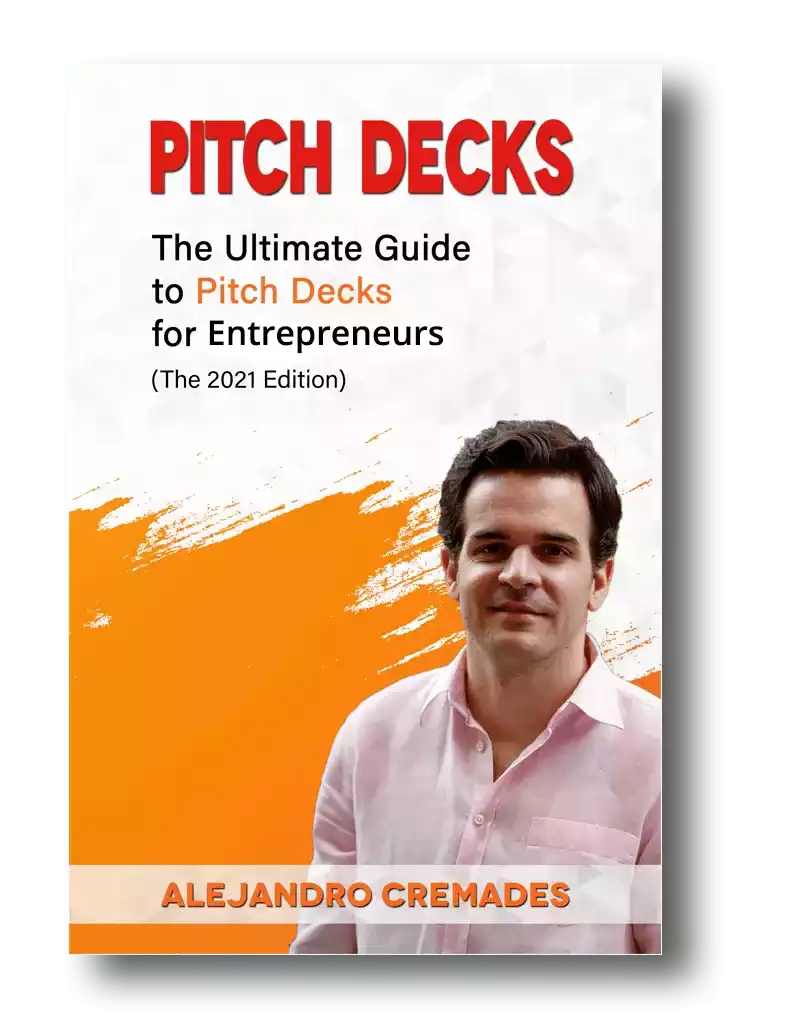 *FREE DOWNLOAD*
The Ultimate Guide To Pitch Decks
Here is the content that we will cover in this post. Let's get started.
Fundraising  
Peter Reinhardt got his first experience with fundraising in high school. Instead of just delivering newspapers like other kids, he created his own publication. He even talked to his teachers into funding it and their printing costs with a few hundred dollars a month. It was a hit.
At MIT, in 2011, he co-founded a startup with his roommates and got a place on Y Combinator's startup program. The idea was to improve classroom engagement by developing an analytics tool that could show college professors when students didn't fully understand a concept in real-time.
When Peter and his co-founders came out of Y Combinator's Demo Day, they walked away with around $600k to pursue their first venture and product. It didn't work out. Though they had built so much trust and credibility with the investors in this new network, the classroom analytics product was a flop – it had no product-market fit, as students were opening their laptops and going straight to Facebook.
The investors told Peter to keep the money and find something new to work on. After much deliberation, the co-founders settled on their next idea – a powerful data analytics tool – but this, again, completely failed to take off in such a crowded market.
At this point, they'd been working on the project for a year and a half and had spent $500k of their investors' money, with nothing to show for it. That's when they returned to their older ideas and found a small piece of code that grew into their current product – something with a true product-market fit, that solved a deep-seated problem for businesses everywhere.
When it came to this most recent product, they raised an additional $2M Seed extension round from Kleiner Perkins, based on their traction.
The next year they had $1M in revenues and real growth. They raised $15M from Accel in their Series A round. Their $175M Series D was led by Accel, GV, and Meritech Capital in April 2019, valuing the company at over $1.5B.
Storytelling is everything which is something that Peter was able to master. Being able to capture the essence of what you are doing in 15 to 20 slides is the key. For a winning deck, take a look at the pitch deck template created by Silicon Valley legend, Peter Thiel (see it here) where the most critical slides are highlighted.
Remember to unlock the pitch deck template that is being used by founders around the world to raise millions below
Access The Pitch Deck Template
Your email address is 100% safe from spam!
Peter's top advice for fundraising is to take the time to get to know your investors six to nine months in advance. This is better for you and being able to read these potential investors. It is also smarter for investors.
Instead of having to make a hasty yes or no decision on the spot, on someone they don't know, in a market they don't fully understand, with a strategy and business model they haven't had time to fully vet, it gives them time to complete their due diligence on the side. This can definitely work in your favor.
Then funding you is the obvious thing to do. It's just a matter of how much and the terms.
Near-Death Business Experiences
The startup journey can be full of near-death experiences. It can be a constant battle to survive and thrive.
This isn't just something entrepreneurs experience at the beginning in trying to find product-market fit and funding. Once it overcame its early challenges, Peter's startup was doing well. Segment leaped from zero to $2.5M in revenues the first year. Then to $10M in revenue in year two. Then to $20M.
In the first half of the next year, Peter realized the company's revenues had only grown by an additional $2.5M. He smelled a problem.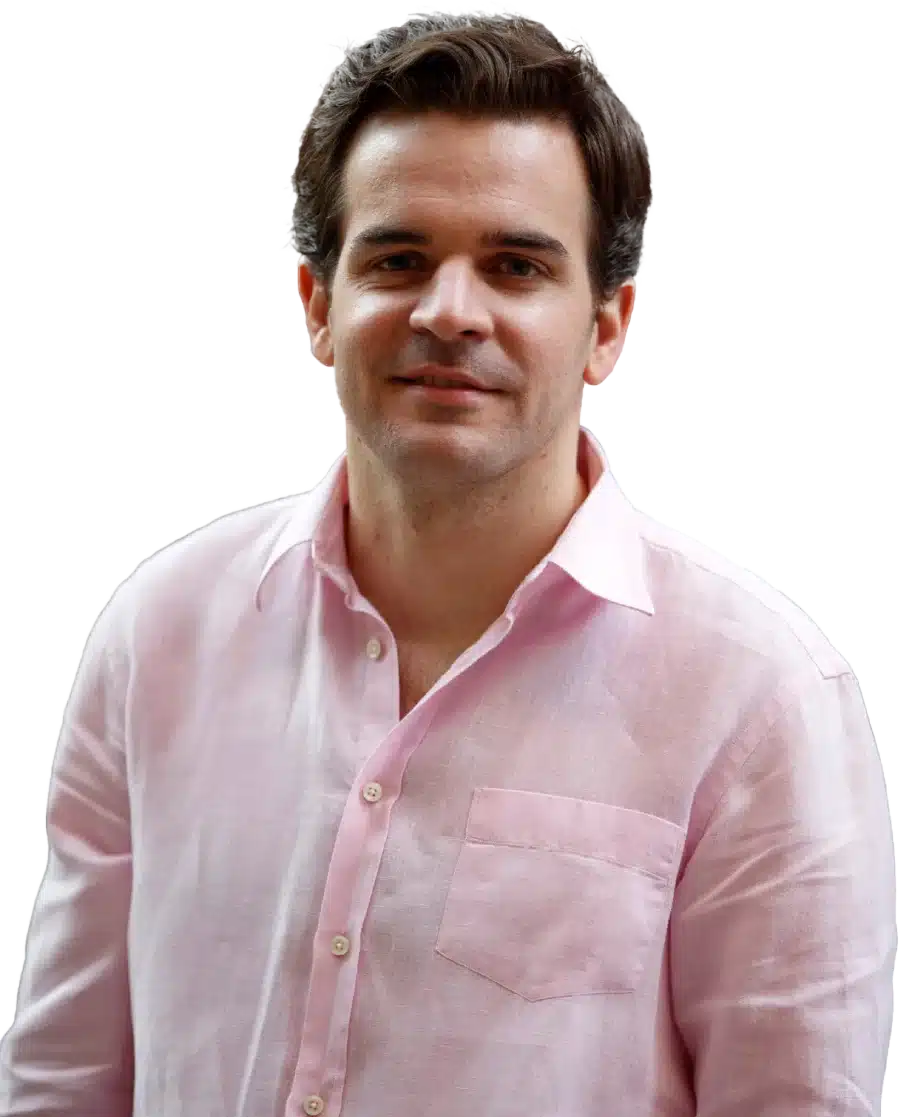 See How I Can Help You With Your Fundraising Efforts
Fundraising Process : get guidance from A to Z.
Materials : our team creates epic pitch decks and financial models
Investor Access : connect with the right investors for your business and close them
They were experiencing high churn rates. Specifically, users were jumping between their two pricing packages and patching the gap with a cheap third-party tool.
They tackled the problem by updating their pricing and packaging options. He says this "completely transformed the price points that customers were willing to pay and eliminated the churn problem for us overnight."
As an entrepreneur, you will face challenges like this almost every single day. Maybe multiple times a day. If you aren't feeling it, then you might want to take the blinders off.
Peter says there are two ways to handle problems. The most common is to ignore them. But sooner or later that is going to sabotage all of your other efforts.
The other option he says is to run straight at the problem. Then go 10x deeper to get to the root of the issue.
He says he learned this the hard way and with lots of wasted time and money. Take it head-on, get all the data you can find, talk to others, and it may be much easier to solve than you think.
Hiring & Recruiting In A Fast Growing Startup
Peter's startup now has over 500 employees and they've been building their team fast.
His approach to this is to really focus on making great executive hires. Then empowering those leaders to recruit their own teams.
His top hack for this is to batch interviews closely together. Preferably three candidates a day, back to back for three days.
He says this gives you a much better sense for how these candidates compare and what their strengths are. It will give you more conviction and fuel better decisions than interviews which are spaced out over a longer period of time.
Then they also over-invest effort into conveying their values to recruits and team members. They do this at every opportunity from interviewing to onboarding to all-hands meetings, and performance reviews. He says this has paid them back many times over.
The 4 Musts For Every Executive Hire
Peter Reinhardt has four musts for every executive hire – all of which align with Segment's company values.
1) Karma
Empathy and understanding of customers. The ability to earn trust and give back to them.
2) Tribe
Executives who know how to grow others. They've been formative in others' lives as leaders. They've probably developed great leaders in the past.
3) Delivering Results
A history of delivering real results.
4) Creating Clarity
The ability to create clarity in an ambiguous and complex startup environment. The ability to simplify and boil things down to the most important tasks on deck, which really matters the most.
Keeping Up The Pace: Transforming As The Leader of A Hyper-Growth Startup
The person you will be after your Series D fundraising round won't be the person you are today. You have to learn and grow a lot to go from first-time startup entrepreneur to CEO of a billion-dollar machine. If you want your business to grow fast, you have to grow even faster.
Reinhardt's company has seen its team grow by 100% and aims to keep revenues doubling every year. How does he do it?
Peter told our audience that if you want to double your business this year, you need to have double the clarity as last year. You also have to be able to onboard clients twice as fast to be able to ingest them.
Then mentally prepare yourself that you are going to have to double down on these things again for next year.
He also leans on a lot of others to help, including:  
Investors

Board members

Co-founders

Direct reports

Executive coaches
Regularly reviewing goals is important too. Reinhardt does this by:  
Reflecting on company goals quarterly

Reflecting on the annual plan once every year

Setting personal goals annually and reflecting on them quarterly

Taking essential vacations for space to truly reflect

Bi-weekly dinners with co-founders

Team performance reviews

Weekly meetings with an executive coach
Peter's Top Advice For Aspiring Entrepreneurs
If there is one thing he says he would go back and tell himself, it is that "the world doesn't care how you think it should work. The world has some problems, and you have to learn to listen very carefully to hear other people explain what their problems are." If you just focus on solving those, they will reward you for it.  
Listen in to the full episode to find out more, including:  
The importance of listening to your customers

Why traditional CRM suites don't make sense anymore and aren't enough for a modern business

How one article made their business a hit in just 24 hours

The trials and secrets in finding product-market fit
SUBSCRIBE ON:
Facebook Comments