Reed McGinley-Stempel has built a very fast moving startup, raising $120M, to create a billion dollar company through the middle of a crisis.
On the Dealmakers Show Reed talked about how businesses are sabotaging their own success with passwords, authentication, and online forms, what he has learned about picking the right time, and the top objectives in onboarding new hires. As well as how his company is creating a new passport for the internet. 
Listen to the full podcast episode and review the transcript here.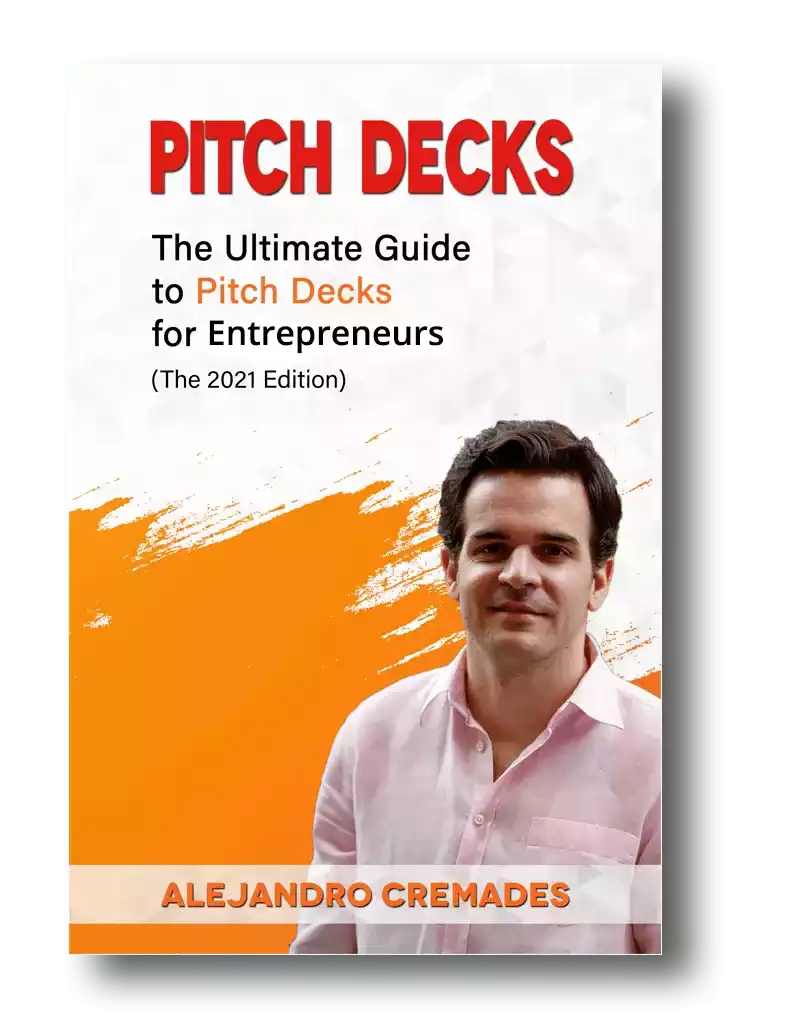 *FREE DOWNLOAD*
The Ultimate Guide To Pitch Decks
Here is the content that we will cover in this post. Let's get started.
From Learning, To Consulting, To Doing
Reed was born and raised in Las Vegas, NV. 
His family lived in a more traditional suburb, with the bizarre life of the strip only an occasional affair for a night out at a show or restaurant now and again. 
Both of his parents worked at the university as law professors. 
This very academic household and upbringing took him to university, and into research and policy. However, he is thankful that family members saved him from a confined life in law. They saw his penchant for creativity, and recommended he try something else before locking himself into being a lawyer. 
After college, he made a career move that many other highly successful entrepreneurs have made. That was going into consulting. 
He says that in just a couple of years in consulting he learned a lot about frameworks for thinking, and gained a foundation in business that he couldn't have gotten just from the theoretics in school. 
He also had the opportunity to travel and live in different places, giving him a far more holistic view of the world. Especially when it comes to customers and business. That includes spending time in North Carolina, Washington DC, San Francisco, and Germany.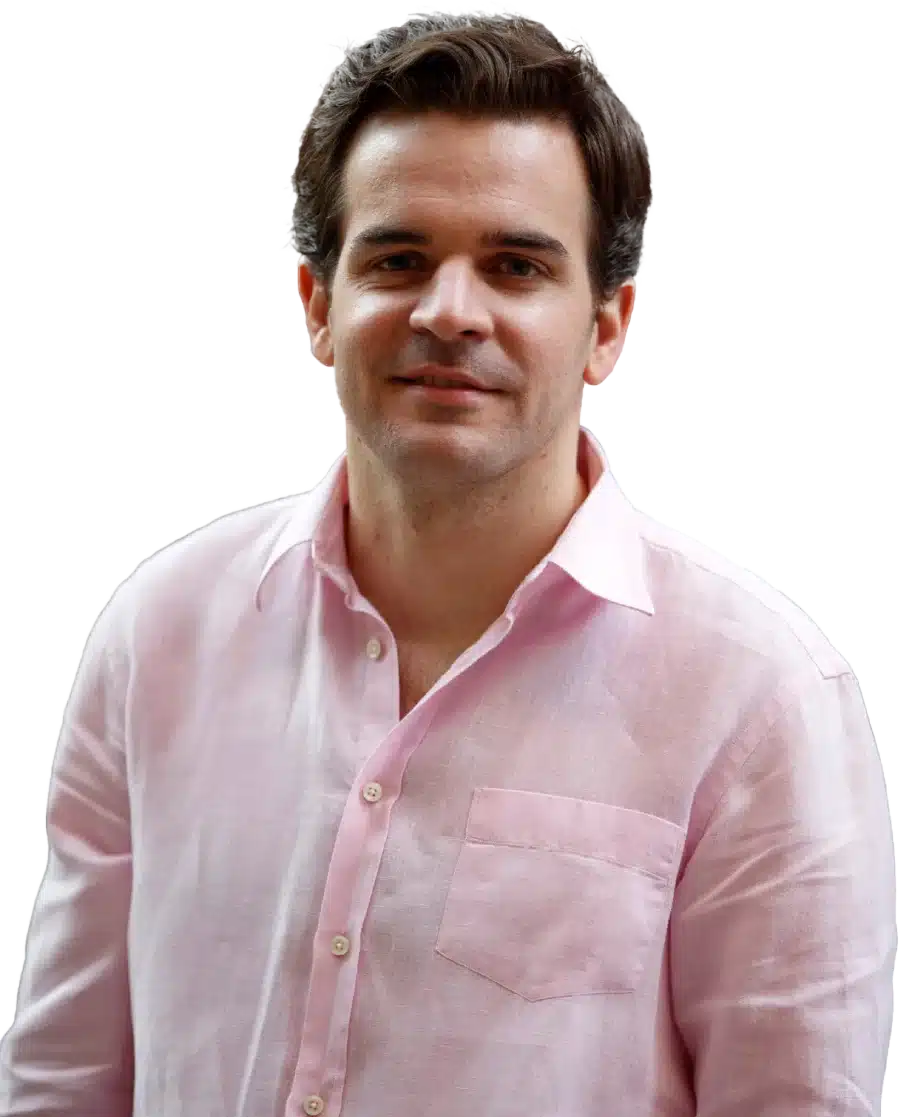 See How I Can Help You With Your Fundraising Efforts
Fundraising Process : get guidance from A to Z.
Materials : our team creates epic pitch decks and financial models
Investor Access : connect with the right investors for your business and close them
This provided some early learnings and appreciation for the need for more customized product solutions and customer experiences around the world, and different markets. 
It's not easy to just translate your own world view and product or user experience to Europe or Asia. Yet, you can empower those on the ground to create something that fits well. 
While Reed learned a lot in consulting, he also found the disconnect frustrating. You spend a lot of time providing ideas, decks and analysis to businesses. Though you have no real control over the process, and whether that information is implemented to create the desired results. He became more interested in owning more of the process and results.
Team Building & Onboarding
Reed was recruited by fintech startup Plaid. The timing to get some experience in a startup, and move out to the Bay Area seemed great. Especially with his wife heading out to California for law school. 
At the time Plaid was still just around 80 people. He found smart people there, but people who were moving, and creating, and making things happen. 
It was an environment where he felt he could actually do things and have an impact. He learned about prioritizing what would move the needle for the company, and the levers to pull. 
In contrast to his consulting work, he also found appreciation for just running with a problem and solving it for the company. 
One of his biggest takeaways from his time there has been onboarding team members. Something he has taken seriously at his own startup. 
While many startups are chaotic, and there are plenty of horror stories of how hires are treated, he found Plaid did very well in this often underappreciated area. Something which has proven to be very impactful.
Reed says he has seen the wisdom in not just hiring smart and ambitious people, but those who are empathetic too. You need talent and ambition to go from zero to a trillion dollar company. Yet, without empathy and values, you are going to have a cutthroat company that often hurts itself. 
Reed says they want to ensure that the onboarding process for employees really leaves them with a solid understanding of each function and role in the company. To get how everything works, and works together.
Then to reduce friction in communication between functions and teams, with personal connections. He does that by arranging 10 to 15 coffee chats between new hires and existing team members in their first couple of weeks. 
Thirdly, he makes sure those being onboarded not only know the product, but how they talk about it. 
During his time at Plaid, Reed worked both on go to market, and growth, and as well as on the product team. 
The Problem With Passwords & Authentication
Reed's work got him even more involved in and thinking about authentication. He found some big problems, which you have probably experienced yourself. 
Obviously there are security issues out there. As a company you need to authenticate users and more and more today, link to bank accounts and other apps to facilitate transactions. 
However, in these efforts it is glaringly obvious that many companies are increasingly taking away from the user experience, and are losing customers and revenues. 
Traditional passwords are very problematic. People tend to use the same password across many sites. So, if Target or LinkedIn gets hacked, those criminals have access to all of your other accounts and money. 
On the user side, constantly having to re-enter or re-verify themselves, fill out forms, and reset passwords is not functional, pleasant or efficient. 
It causes many customers to abandon products and services. Taking their recurring revenue with them. 
It also causes an enormous amount of fall out and conversion drop outs at the last stage of purchasing or signing up. Which is a huge cost for companies. It rockets their customer acquisition costs, and destroys conversion ratios. 
Stytch
Reed and his cofounder's solution to this is their startup Stytch. 
They provide authentication products to businesses, and are effectively working on a new form of 'passport for the internet'. 
They've already raised $120M, through a Series B round. With two back to back rounds in the middle of COVID. 
Storytelling is everything which is something that Reed was able to master. Being able to capture the essence of what you are doing in 15 to 20 slides is the key. For a winning deck, take a look at the pitch deck template created by Silicon Valley legend, Peter Thiel (see it here) where the most critical slides are highlighted.
Remember to unlock the pitch deck template that is being used by founders around the world to raise millions below.
Access The Pitch Deck Template
Your email address is 100% safe from spam!
Listen in to the full podcast episode to find out more, including:
How Stytch works

Reed's top two pieces of advice when thinking about starting your own company

Fundraising

Expectations along the way
SUBSCRIBE ON:
Facebook Comments