Marcelo Lebre has engineered his way from being turned down for a $20k investment from a startup accelerator to raising half a billion dollars for his growing remote work platform. 
On the Dealmakers Podcast Lebre talked about building engineering teams, going remote and remote first companies, interviewing and performing due diligence on your investors, and never trading in your intensity for any misguided promises of stability.
Listen to the full podcast episode and review the transcript here.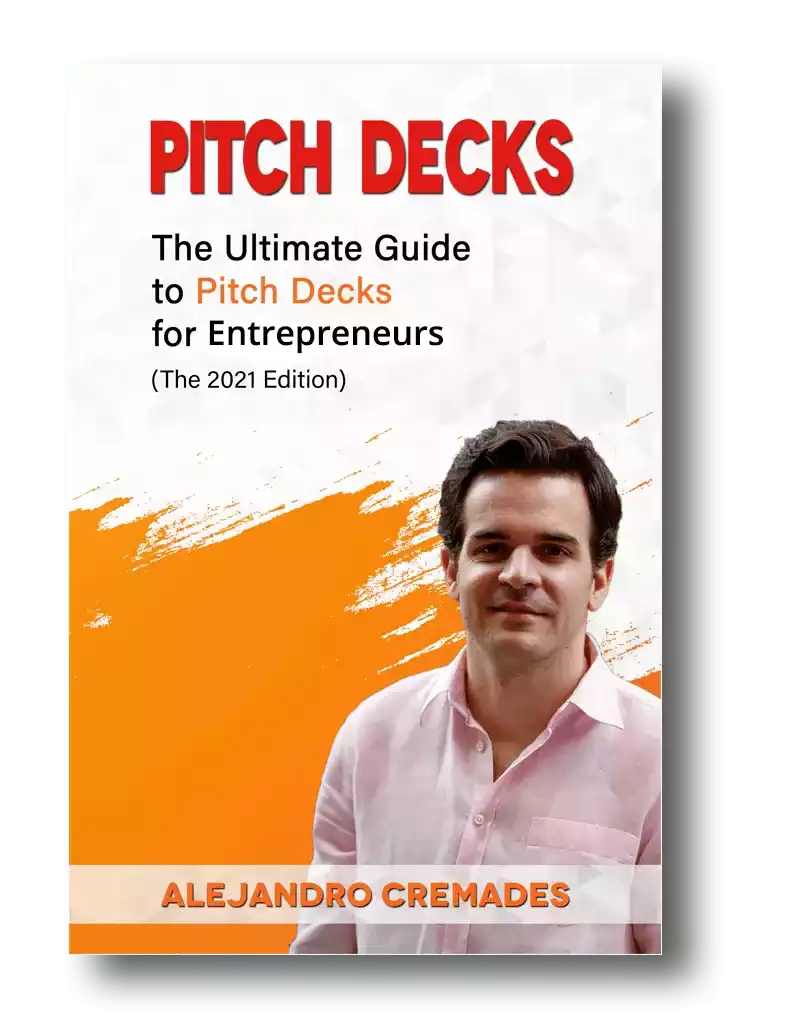 *FREE DOWNLOAD*
The Ultimate Guide To Pitch Decks
Building Engineering Teams
Marcelo Lebre was born and grew up in a small village in northern Portugal. After college he moved to the country's capital, Lisbon, in search of more opportunities and exposure. 
His grandfather was the gadget person of the family. He was one of the few in the area to have a computer. From the time he was six years old Marcelo remembers being fascinated with that Spectrum.
Although he didn't speak English, he found a book with pictures on how to begin programming, and just got started breaking and building things. 
Eventually, during his Master's degree he became frustrated with the lack of usefulness and practicality of what he was studying and learning. All the time, he was still having fun with computer based projects of his own. 
After completing his thesis on sensor networks, and the internet of things, he joined the workforce. First as an engineer, then leading and building engineering teams. A complex task, which certainly laid the foundation, and prepared him for the company he operates today. Which has 1,000 team members, and builds all of their own tech. 
Even in 2010 he said that startups really weren't a thing in Portugal. It would have been seen as too risky, and not very well accepted in the culture. 
Still, wanting to push himself he joined a consulting company. Then, still wary of switching jobs in less than six years for the sake of his resume he was enticed to join a younger company of just 70 people. All while continuing to code and build apps at night after work.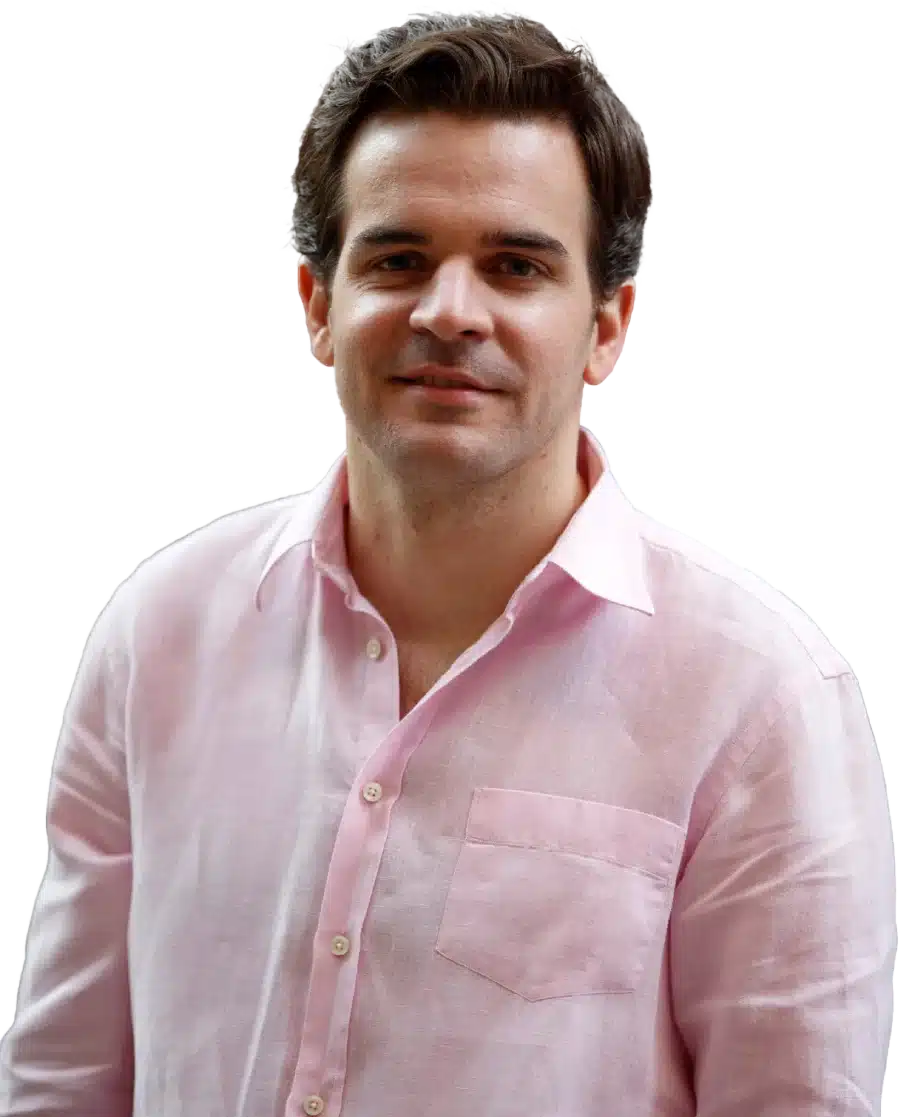 See How I Can Help You With Your Fundraising Efforts
Fundraising Process : get guidance from A to Z.
Materials : our team creates epic pitch decks and financial models
Investor Access : connect with the right investors for your business and close them
First Fundraising Experience
He and his friend ended up putting in the work to apply to a local startup incubator. Which would have provided $20k in funding. They got turned down for being too young, and not knowing enough. A decision those investors may certainly regret now given what he's achieved in creating value with his startup today. 
Following this he joined a five person startup as their CTO. Though, while everything was going well, found he couldn't stomach continuing working on a product that he didn't personally believe in or was passionate about. 
Next he was recruited by a local venture capital fund which was helping startups with a mix of giving them capital and technical help. 
He quickly found himself liaising between technical teams, sourcing new ventures to participate in and conduct due diligence on, and helping to build and scale their 20 portfolio companies. 
Of course, this is not quite the same thing as being hands on as the captain of your own ship. As funds mature over time then there becomes less to do, and less funds to deploy. 
He felt prepared and capable of launching his own venture, yet not having conviction on an idea yet, he joined one of those portfolio companies as VP of Engineering. At least until he could no longer stand not being able to scratch the entrepreneurial itch. 
So, in spite of his wife being pregnant (and soon with a baby at home), he decided that while startups will always be hard, there will never be a good time. He quit his job and decided to go at it with his own venture. 
Remote
Marcelo says that he still saw companies struggling with remote work dynamics. Handling employment, payroll, taxes, and navigating the legalities. It was a huge space to tackle. Which he has with his company, Remote. 
Remote is a global employment company helping businesses hire, manage, and pay people around the world. They have their own distributed team of 1,000 people as well. 
They were already growing fast and could barely keep up with the demand before COVID lockdowns hit. That of course only accelerated their business. Greatly simplifying the sales process, with shorter conversations, and no need to convince prospects that they needed this. 
They've kept building ahead of their customers' needs, and automating their platform to scale. 
Looking forward, Lebre sees remote work as a way to balance the world, create more distribution of wealth, and make it easier for people in more diverse areas to gain employment.
Picking Your Startup Investors
Through their Series C round, Remote has already raised $500M.
Storytelling is everything which is something that Marcelo Lebre was able to master. Being able to capture the essence of what you are doing in 15 to 20 slides is the key. For a winning deck, take a look at the pitch deck template created by Silicon Valley legend, Peter Thiel (see it here), where the most critical slides are highlighted.
Remember to unlock the pitch deck template that is being used by founders around the world to raise millions below.

Access The Pitch Deck Template
Your email address is 100% safe from spam!
Marcelo says that attracting capital was always pretty easy for them. Especially with the growth they were achieving. However, what took more time and effort was interviewing, due diligence, and carefully screening those investors. 
All investors are going to try and sell you on taking their money if you have a strong business. They will promise all types of added value. Though finding the 1% of those that truly will add value, and will support you in the tough times as well as the flush times can be a completely different deal. 
Just be sure you are vetting them even more than they are investigating you.
Listen in to the full podcast episode to find out more, including:
How Remote is enabling businesses to enjoy the benefits of a remote workforce
Screening and choosing your investors wisely
Marcelo Lebre's top advice for starting a business of your own
SUBSCRIBE ON:
Facebook Comments