Sergio Furio made the leap from a corporate job to a fintech founder. Having raised around $600M in capital, his startup was recently valued at $1.7B.
During our interview on the DealMakers Podcast, Furio shared what entrepreneurship is really like, how to overcome the fear of taking the leap, his fundraising experiences, and how little tweaks to your storytelling can 10x your company in just three years.
Listen to the full podcast episode and review the transcript here.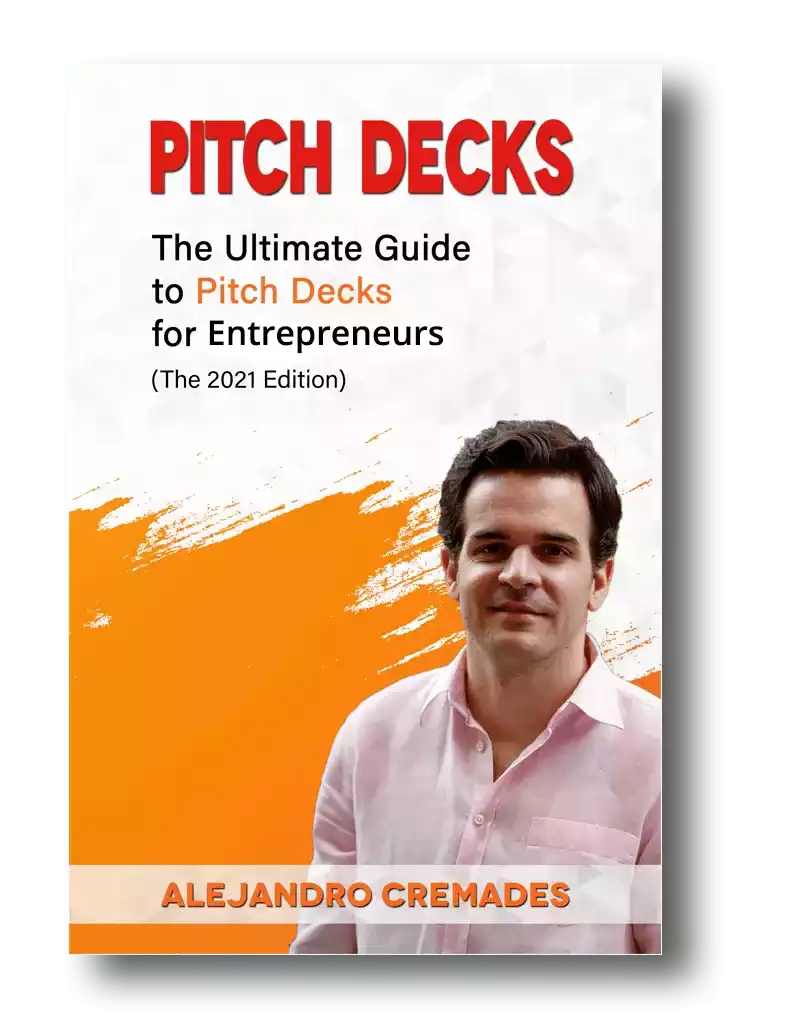 *FREE DOWNLOAD*
The Ultimate Guide To Pitch Decks
Here is the content that we will cover in this post. Let's get started.
Corporate Work Vs. Entrepreneurship
Sergio Furio was born in a small town in Spain with a population of barely 20,000 people. As a teenager, his parents moved him to the bigger city of Barcelona where he completed his education.
During university, he had the opportunity to participate in marketing internships with big companies like Danone or Bic. Though feeling more affinity for numbers than the storytelling side of things he decided to get into banking.
That began with a stint at Deutsche Bank, in their Spanish investment banking team. He enjoyed the big deals and learning derivatives, debt, and capital markets.
Not wanting to be boxed in, he decided to branch out into consulting. The next three-plus years involved working with just about all of the biggest banks in the country, learning about all different aspects of their businesses.
He even moved to New York City, which seemed like the pinnacle of success with Wall Street and the financial industry it has been famous for.
He discovered several notable similarities and differences between the corporate world of giant organizations and scrappy startups while up on that peak.
For one, consulting is much like being a startup entrepreneur. A customer gives you a problem. Then you hit Google to find answers. Then try to map them together on a blank piece of paper.
Both corporate and startups involve a lot of project management and organizing people and resources to get a project done.
One of the big differences in going out on your own is that you are starting from scratch with an unknown brand. You are probably giving up having someone bring you the coffee. You might end up being the driver for your team members. You are the chief cheerleader that has to keep everyone else going.
Then there is the financial comfort. You get a nice salary. You get to leave the work at the office, but you still enjoy quite a bit of financial security and coziness.
Then Sergio really woke up to the challenges big organizations, and especially financial institutions face with change and technology.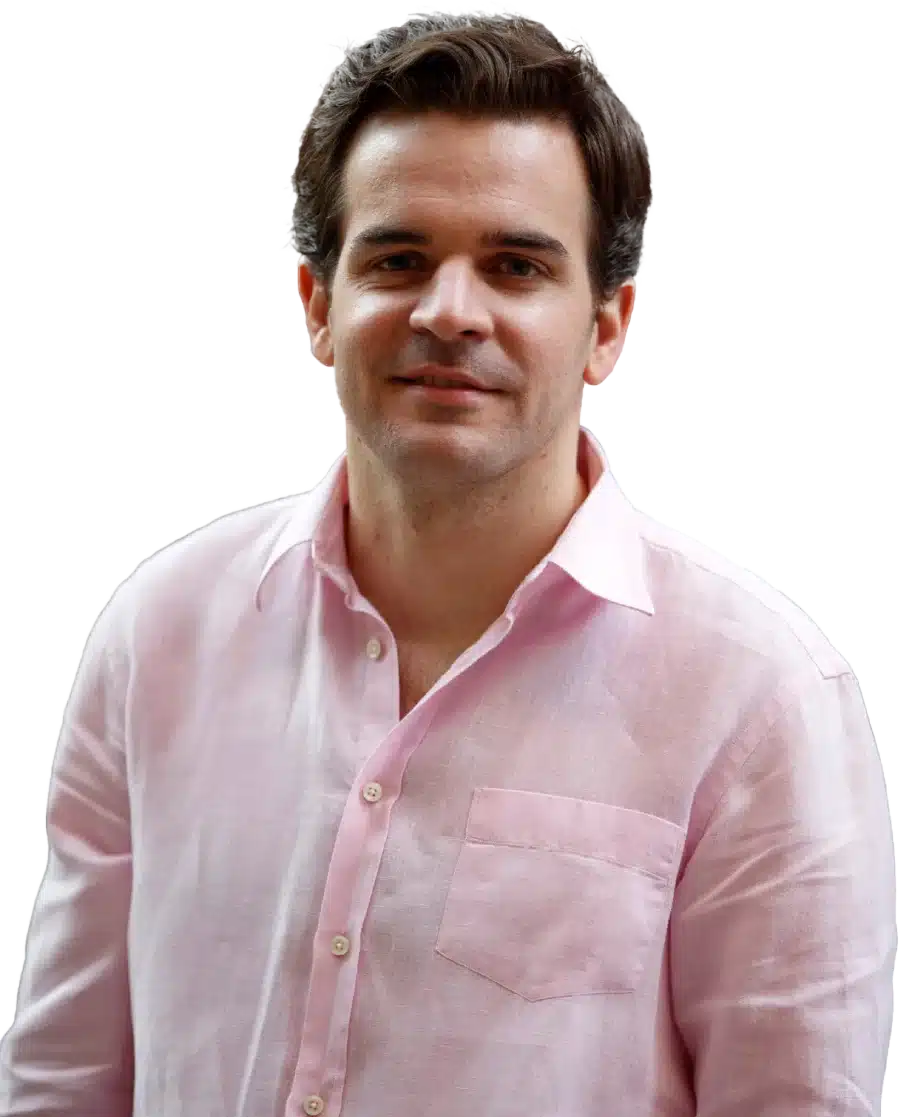 See How I Can Help You With Your Fundraising Efforts
Fundraising Process : get guidance from A to Z.
Materials : our team creates epic pitch decks and financial models
Investor Access : connect with the right investors for your business and close them
They don't feel like they need to change. They definitely don't like change. When they do finally accept the need for change in order to survive, they are extremely slow to implement it, and often waste enormous amounts of capital and labor hours in the process.
If there was going to be modernization in banking, then it had to come from the outside.
Profitable Problems
Sergio's wife introduced him to one big and profitable problem in one of the world's biggest economies. She told him how it was normal for people to pay 100% APR on personal loans in Brazil. That was the seed that led to his startup, Creditas.
He began researching and digging into the data. He began visiting Brazil and exploring the opportunity further. While incredibly profitable for the banks, these loans and rates were obviously extremely tough for consumers.
He sketched out a simple business plan and started getting feedback on it.
Of course, his family, friends, and coworkers thought that he was crazy to throw in the towel on his comfy corporate job in NYC and try entrepreneurship.
It would mean giving up his salary, and instead of paying himself, find a way to pay others for the next year or so, until he could make a business work.
He admits it was a scary time. Yet, he took his last bonus, ended up selling his place in NYC, and decided to move to Brazil and go all-in on this business idea.
From Bootstrapping To Multi-Billion Dollar Company
Starting out just by himself, with a laptop and a makeshift logo taped to his screen he started his own company.
He brought in some developers and content creators to help. He began soliciting advice and polishing a pitch deck. 18 months later, just before running out of money they finally closed a $1.5M seed round.
Focusing on the next round of funding, Sergio honed in on traction and improving the storytelling about what they were doing.
It took less than six months to raise their Series A round.
To date, they've raised close to $600M now. That includes a $255M Series E, raised at a $1.7B valuation.
Storytelling is everything which is something that Sergio was able to master. Being able to capture the essence of what you are doing in 15 to 20 slides is the key. For a winning deck, take a look at the pitch deck template created by Silicon Valley legend, Peter Thiel (see it here) where the most critical slides are highlighted.
Remember to unlock the pitch deck template that is being used by founders around the world to raise millions below.

Access The Pitch Deck Template
Your email address is 100% safe from spam!
Creditas has since evolved from a marketplace to an integrated lender which funds loans and sells them into the secondary market, as well as engaging in many of the ways customers spend their money.
More recently they began expanding outside of Brazil, with their first new market in Mexico. They have around 2,000 employees and over $70m in revenues. They've grown 10x in just three years.
Sergio says they expect to keep growing fast, and obviously, there is a lot of territory for them to grow into.
Listen in to the full podcast episode to find out more, including:
The difference in raising money in the USA versus Latin America
His top advice before starting a company, that could save you years
Why you can't rely on your talent and must become a people person, or hire great people-people if you want to survive
SUBSCRIBE ON:
Facebook Comments