In a recent interview with Sharif Tabebordbar, co-founder of Kate Therapeutics, we delved into his personal journey, scientific endeavors, and the establishment of a groundbreaking company focused on developing gene therapies for genetic muscle diseases.
From childhood experiences to academic pursuits and the challenges of building a startup during a pandemic, this blog post explores the incredible story of Kate Therapeutics.
Listen to the full podcast episode and review the transcript here.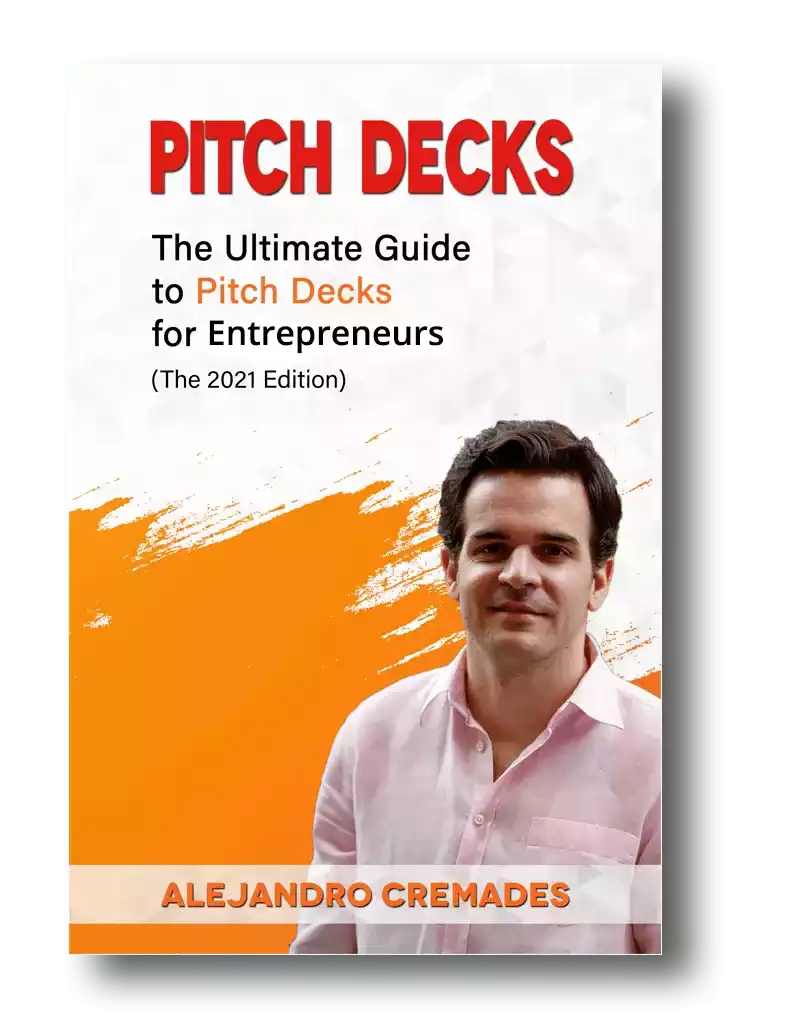 *FREE DOWNLOAD*
The Ultimate Guide To Pitch Decks
Early Life and Inspiration
Sharif Tabebordbar's journey begins in Shiraz, Iran, where he was born into a middle-class family. Witnessing his father's struggle with a muscle disease ignited Sharif's passion for science and a commitment to finding treatments for genetic diseases.
His pursuit led him to the University of Tehran, where he obtained a master's degree, and eventually to the United States, driven by the belief that it held the highest quality of research opportunities.
Educational Pursuits at Harvard
Sharif pursued a Ph.D. at Harvard, focusing on muscular dystrophy and developing gene therapy and editing approaches, particularly for Duchenne's muscular dystrophy. His initial experiences in the U.S., particularly at Harvard, were challenging, with a significant culture shock and an intimidating academic environment.
However, these challenges became a humbling experience, pushing Sharif to improve and adapt to the rigorous standards of research at Harvard. The areas where he focused included developing gene therapy and gene editing approaches.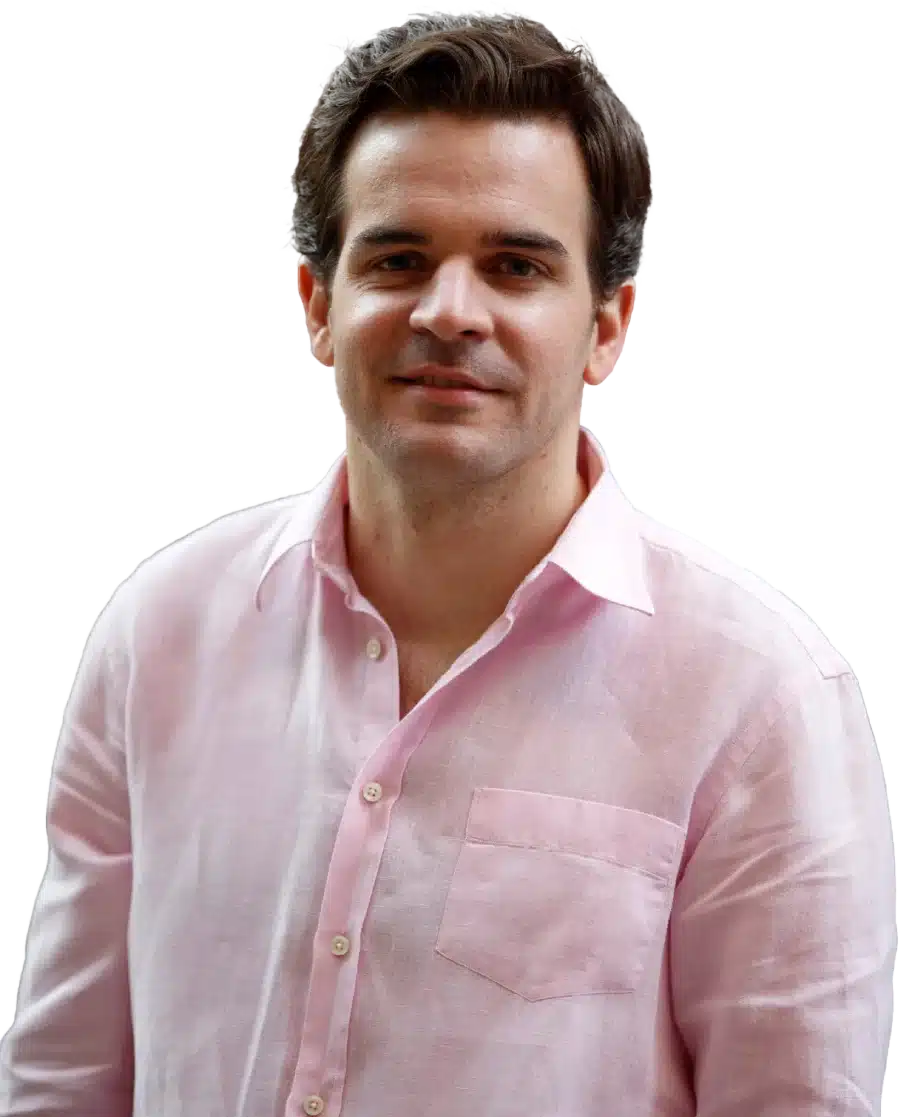 See How I Can Help You With Your Fundraising Efforts
Fundraising Process : get guidance from A to Z.
Materials : our team creates epic pitch decks and financial models
Investor Access : connect with the right investors for your business and close them
From Academia to Industry and the Birth of Kate Therapeutics
After a brief stint in biotech, Sharif returned to academia at MIT's Broad Institute, where he worked on addressing challenges in gene therapy. Focusing on improving the delivery of therapeutic genes to target tissues, Sharif and his team developed a technology using directed evolution to engineer viruses for more effective and safer gene delivery.
The objective was to develop a technology that can basically deliver the healthy copy of genes that are broken in different types of genetic diseases to the target tissues in the body. Sharif talks about using non-pathogenic viruses that are used like a FedEx delivery truck.
The viruses were loaded with the gene that was to be delivered to the tissues and then given instructions on which specific tissue to target. Viruses that are currently used in gene therapy clinical trials are so-called naturally occurring viruses, as Sharif explains.
However, when they were injected into the bloodstream as a gene delivery modality, the majority of the viruses were sequestered in the liver, and only a very low percentage of these viruses would get into the target tissue. To achieve the desired results, a very high amount of virus would need to be injected. That was one of the main challenges of this therapy.
Other downsides were safety issues, including liver toxicity, kidney injury, or activation of the complement system as part of the immune system. Sharif and his team came up with the solution of directed evolution, which is basically engineering the proteins on the surface of these viruses.
This technology became the foundation for Kate Therapeutics, a company co-founded by Sharif and his colleagues, Kevin Forrest, and Mark Fielden, in 2020. The goal was clear: to develop effective gene therapies for genetic muscle diseases.
Overcoming Challenges and Building the Company
The journey of Kate Therapeutics wasn't without administrative and funding challenges either. From navigating the uncertainties of the pandemic to physically constructing lab spaces and assembling a team, the founders worked tirelessly to transform their ideas into a tangible reality.
The company's mission evolved, emphasizing the critical importance of effective delivery modalities for gene therapies.
Securing funding is crucial for any startup, and Kate Therapeutics has been fortunate to have supportive investors, including Westlake Village BioPartners, Versant Ventures, and Osage Venture Partners. Sharif and his team raised $51M in series A funding from these three firms.
The investors not only provided financial support but also brought valuable expertise and insights into the field of gene therapy. Sharif talks about how they not only understand the field but they also understand the challenges. The investors also know how to deploy resources to address the key issues.
Storytelling is everything, which is something that Sharif Tabebordbar was able to master. Being able to capture the essence of what you are doing in 15 to 20 slides is the key. For a winning deck, take a look at the pitch deck template created by Silicon Valley legend Peter Thiel (see it here), where the most critical slides are highlighted.
Remember to unlock the pitch deck template that is being used by founders around the world to raise millions below.


Access The Pitch Deck Template

Your email address is 100% safe from spam!

 
Strategic Vision and Future Outlook
Kate Therapeutics envisions a step-by-step approach, starting with addressing genetic muscle diseases. The company aims to develop potent and safe medicines for various genetic muscle indications, with a focus on strong clinical data
Sharif Tabebordbar emphasizes the importance of choosing the right team members when building a startup. The success of Kate Therapeutics is attributed to a collaborative, reasonable, and logical team that puts ego aside for the greater goal. This collaborative spirit, combined with transformative scientific work, forms the foundation of their success.
Conclusion
From a childhood marked by familial struggles to pioneering gene therapies at Kate Therapeutics, Sharif Tabebordbar's journey exemplifies the transformative power of dedication and scientific innovation.
As Kate Therapeutics continues its mission to revolutionize the treatment of genetic muscle diseases, the story serves as an inspiration for aspiring entrepreneurs and a beacon of hope for those affected by these conditions.
Sharif's advice for aspiring entrepreneurs emphasizes the critical role of choosing a collaborative and reasonable team, highlighting the success of Kate Therapeutics as a result of their shared dedication and transformative scientific work.
Listen in to the full podcast episode to learn more, including:
The personal journey from Iran to Harvard fueled a passion for gene therapies, inspired by his father's battle with a muscle disease.
Kate Therapeutics, co-founded by Sharif and his colleagues, emerged from MIT's Broad Institute, leveraging innovative technology for more effective and safer gene delivery in treating genetic muscle diseases.
Overcoming cultural shocks and challenges, the dedication to transformative scientific work at Harvard laid the groundwork for Kate Therapeutics.
The pandemic posed hurdles, but the founders persevered, establishing Kate Therapeutics with a mission to develop potent gene therapies, emphasizing effective delivery modalities.
Strategic partnerships with supportive investors like Westlake Village BioPartners, Versant Ventures, and Osage Venture Partners provided not just funding but invaluable expertise in the gene therapy field.
SUBSCRIBE ON:
Facebook Comments