Rami Karjian's healthcare startup has not only raised tens of millions of dollars, but has redefined what hospitals are. The timing couldn't have been better.
During our interview on the DealMakers podcast, Karijan spoke of his incredible adventures leading up to the birth of his latest venture, how virtual hospitals work, surviving highly regulated markets like healthcare as a startup, picking your founding team, and choosing strategic capital over financial investors.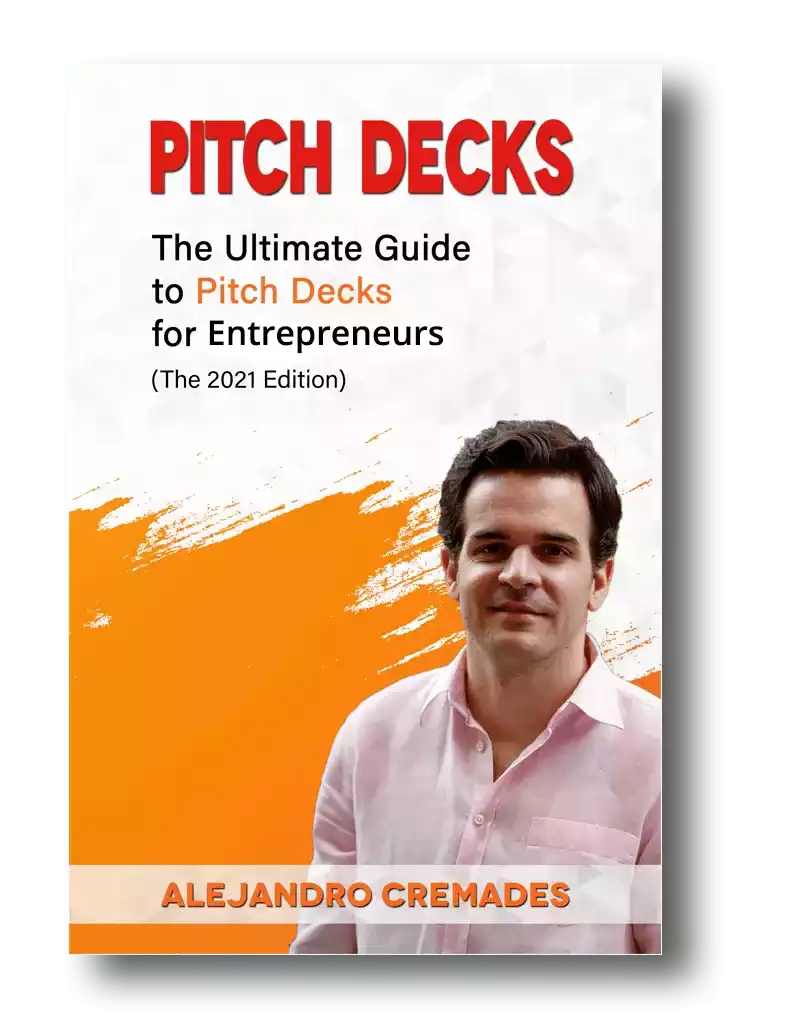 *FREE DOWNLOAD*
The Ultimate Guide To Pitch Decks
Listen to the full podcast episode and review the transcript here.
Here is the content that we will cover in this post. Let's get started.
When Life Throws You Grenades, Be Optimistic And Entrepreneurial
Rami Karjian grew up in Beirut, Lebanon. A place full of contrasts, and with its fair share of disasters and tumultuous history.
As a child, his family would go skiing together. Even though that meant having to duck as you passed through the sniper zone on the way to your family outing.
When you grow up in that type of environment it makes most other things seem easy in comparison. He says it forces you to be an optimist.
Up until 2010 Rami and his wife have never lived in the same place for more than three consecutive years. They look forward to continuing traveling too.
He grew up in Lebanon, London, Saudi Arabia, and Kuwait, all before landing in the USA.
Today, he is grateful for all of these learning experiences, and how it has prepared him to embrace ambiguity, change and making new friends in new places. That has certainly helped him in business, and he looks forward to expanding those experiences to take his current venture global.
Curiosity, Consulting & Building Companies
Karijan told our audience on the Dealmakers show that he was drawn to the US for its colleges and universities.
He got into UVA and also met his wife there. Then after a stint working with Procter & Gamble, went back to school for his MBA. He says he loved learning the stories of other companies. Curious to continue this learning he saw going into consulting the next logical step to take. That took him to work with McKinsey and adding even more stamps to his passport.
Many great entrepreneurs have come from consulting backgrounds. Rami credits this in part to the curiosity it develops, and how it teaches you to be analyzing problems, looking for opportunities, and finding new ways to solve things. All traits that are synonymous with entrepreneurship.
Eventually, he decided he was ready to stop consulting and begin implementing the advice he had been giving his customers in a venture of his own. To start doing instead of consulting.
Finding Conviction
Rami decided to team up with two partners, Raphael Rakowski and Andy Lipman. They weren't exactly sure what they were going to work on together. They just knew that they wanted to work together, and if they kept their minds open to opportunities, the right one would appear.
They began diving into different businesses. They got into energy and solar in Costa Rica and ElSalvador, where Rami again found himself narrowly missing a grenade blowing up their favorite brainstorming spot. They were involved in buying a cargo airline, and more.
Then in 2015 they founded Medically Home, inspired in part by Raphael's disastrous experience with his own father being hospitalized a few years earlier. They had such strong conviction about this space and making a difference that they just wanted to go all in on it and be involved in building it every day. They did.
Redefining The Hospital
Many people have clung tightly to their understanding of what hospitals are supposed to be and their role in communities. They will still no doubt play those roles for quite some time for many people. Yet, Medically Home is making a completely different type of hospital possible, and perhaps even more attractive.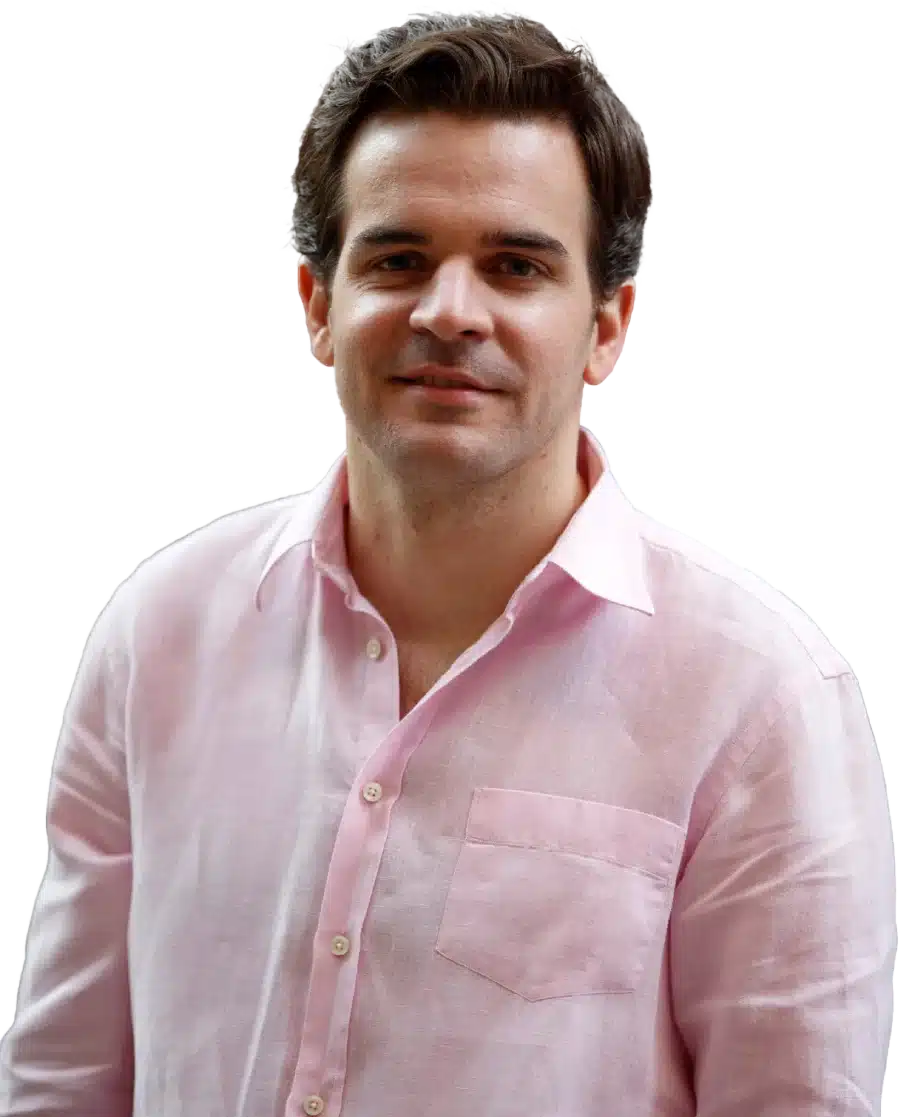 See How I Can Help You With Your Fundraising Efforts
Fundraising Process : get guidance from A to Z.
Materials : our team creates epic pitch decks and financial models
Investor Access : connect with the right investors for your business and close them
Rami says they started out bootstrapping. They got laser-focused on creating success with their first patient before doing anything else.
They found Chuck. A 96-year-old, who was hard of hearing, legally blind, and had been in and out of traditional hospitals around six times in the previous 18 months. Perhaps not the easiest first patient by some standards. Yet, they rose to the occasion and found incredible satisfaction in serving him and his family.
Put simply, Medically Home helps provide patients all of the services and care they would get at a hospital, but in their own homes.
This can combine in-person visits for care from nurses and specially trained paramedics, as well as telemedicine with iPads and other connected devices.
Rami says they stayed opened minded and flexible and let things play out. Today, they have partners like the Mayo Clinic, and other hospitals which instead of expanding physically, can build new distributed virtual towers with extra beds, through this hospital in the home model.
Strategic Capital
Since proving their concept with Chuck, Medically Home has already raised $80M. Rami says they specifically looked to raise this capital from strategic partners, instead of purely financially driven traditional VC firms.
Storytelling is everything which is something that Rami was able to master. Being able to capture the essence of what you are doing in 15 to 20 slides is the key. For a winning deck, take a look at the pitch deck template created by Silicon Valley legend, Peter Thiel (see it here) where the most critical slides are highlighted.
Remember to unlock the pitch deck template that is being used by founders around the world to raise millions below.

Access The Pitch Deck Template
Your email address is 100% safe from spam!
This means bringing in capital invested by business partners, organizations that are a part of the supply chain, and even customers.
A strategy which he says has certainly helped build the culture and means investors who are involved and driven to build this, rather than those just looking for financial returns and to provide back seat advice.
It has paid off. Not only have they been growing in the US, but have worked with the White House through COVID-19 to come up with solutions as hospitals ran out of ICU beds.
Listen in to the full podcast episode to find out more, including:
Timing your market as a startup
How COVID has changed healthcare
Managing through highly complex markets as a startup
Rami's top advice for other entrepreneurs
SUBSCRIBE ON:
Facebook Comments