Nathan McCauley lives and breathes cybersecurity. He's been involved in some of the best-known tech startups and has now launched his own. His crypto company has already attracted some of the best-known investors, and they're just getting started.  
Nathan showed up for a recent episode of the DealMakers podcast, where I had the opportunity to interview him on his journey. We talked about digital security, being a part of popular tech rocket ships, and what's next in cryptocurrency.   
Listen in to the full podcast episode and review the transcript here.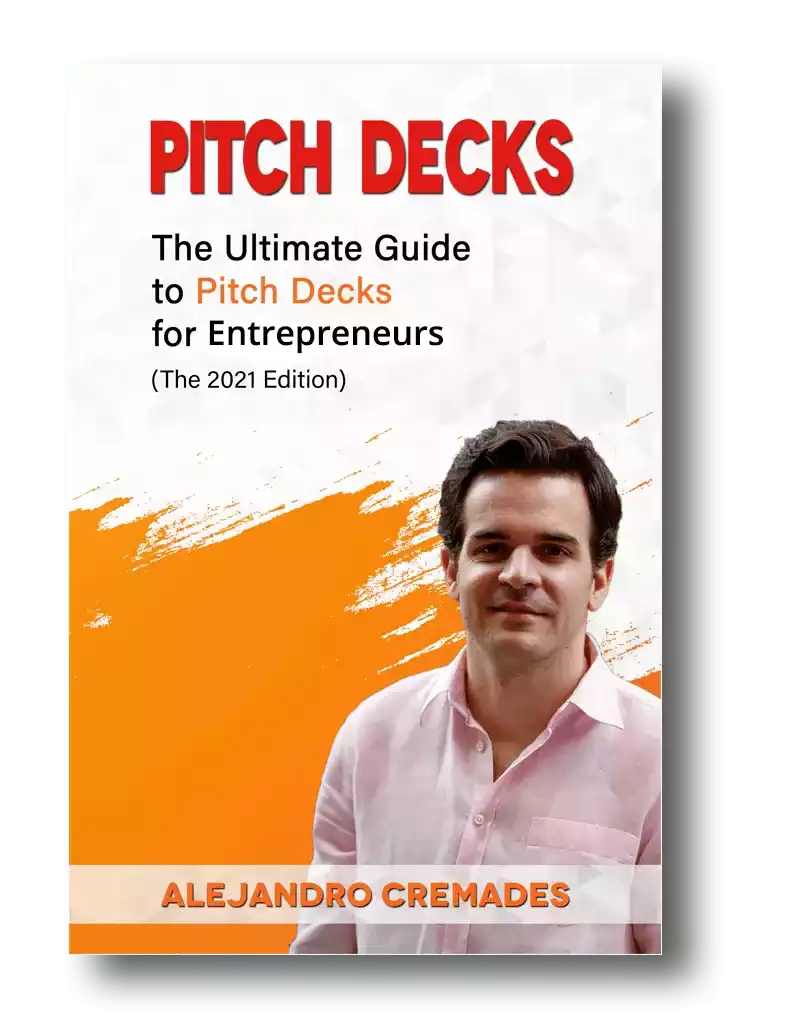 *FREE DOWNLOAD*
The Ultimate Guide To Pitch Decks
Here is the content that we will cover in this post. Let's get started.
From Small Town To The Big Time  
McCauley started life in small-town Indiana. One of those towns had a population of just 150 people. His parents and their neighbors worked working-class and factory jobs. He still truly appreciates the work ethic he learned in that environment.   
Growing up he was always fascinated with computers. He headed off to college to study computer science. There Nathan discovered massive whitespace with plenty of room to be creative and have an impact on software development.  
The Bridge  
It was a big leap moving from a horizon of cornfields to Silicon Valley, but Nathan has thrived in the much faster-paced startup scene of San Francisco.  
It was a well planned strategic move.   
He found an internship in a company with offices in both California and Indiana.   
He worked hard in his internship and after graduating Arxan Technologies placed him in their San Francisco office.   
At Arxan he dove into software security and anti-reverse engineering. They specialized in cryptographic key protection. He created applications for protecting intellectual property. That covered everything from business software to military assets. He even worked on some pretty well-known video games to prevent cheating and theft.   
Square   
At a meetup event at a bar in Silicon Valley McCauley ran into Square. They recruited him as one of the first employees.   
He joined when Square was barely 40 people and stayed till they had grown to around 1,200 four years later. At the time, they were still mostly just used for Craigslist transactions. He helped take them to create their card reader, being one of the first to be able to accept PINs on mobile, and setting up a factory in China. He worked nonstop for months onboarding Starbucks as a client.  
He was involved in building their security and navigating the regulatory buildout.   
At Square, he learned the value of internal transparency and design. He saw the power of decentralized decision making and allowing those closest to the problem to make their own decisions.    
He also saw the challenges of bringing incapable managers and having to reorganize much of the managerial team as you scale and needs and focus changes.   
He's carried these lessons with him, as well as his current cofounder, Diogo who he worked closely with on security at Square.   
Having Impact At Scale  
Diogo and Nathan began looking for their next opportunity and where they could have the most impact on security at scale.   
They found Docker. The open-source company was gaining popularity and presented an opportunity to build onto their skill sets which could later be of value in their own operation.   
They invested three years in building up Docker's security infrastructure. They also got to learn about go-to-market and marketing. What type of organizational structure they needed for sales and how to create the basis of great campaigns. These are the things which typically tank technical founders who try to strike out on their own.    
During this transition, they also got to connect with and start building relationships with some of the investors behind Square and Docker.  
Their recognition and reputation also opened the doors to consulting for new crypto hedge funds.   
The crypto craze was in full swing. Everyone wanted to invest in it. New players were trying to launch ICOs and new funds. Big institutional investors wanted in. Few really understood how to do it safely and efficiently.   
Everything perfectly aligned for Nathan and his cofounder to step up to serve this need.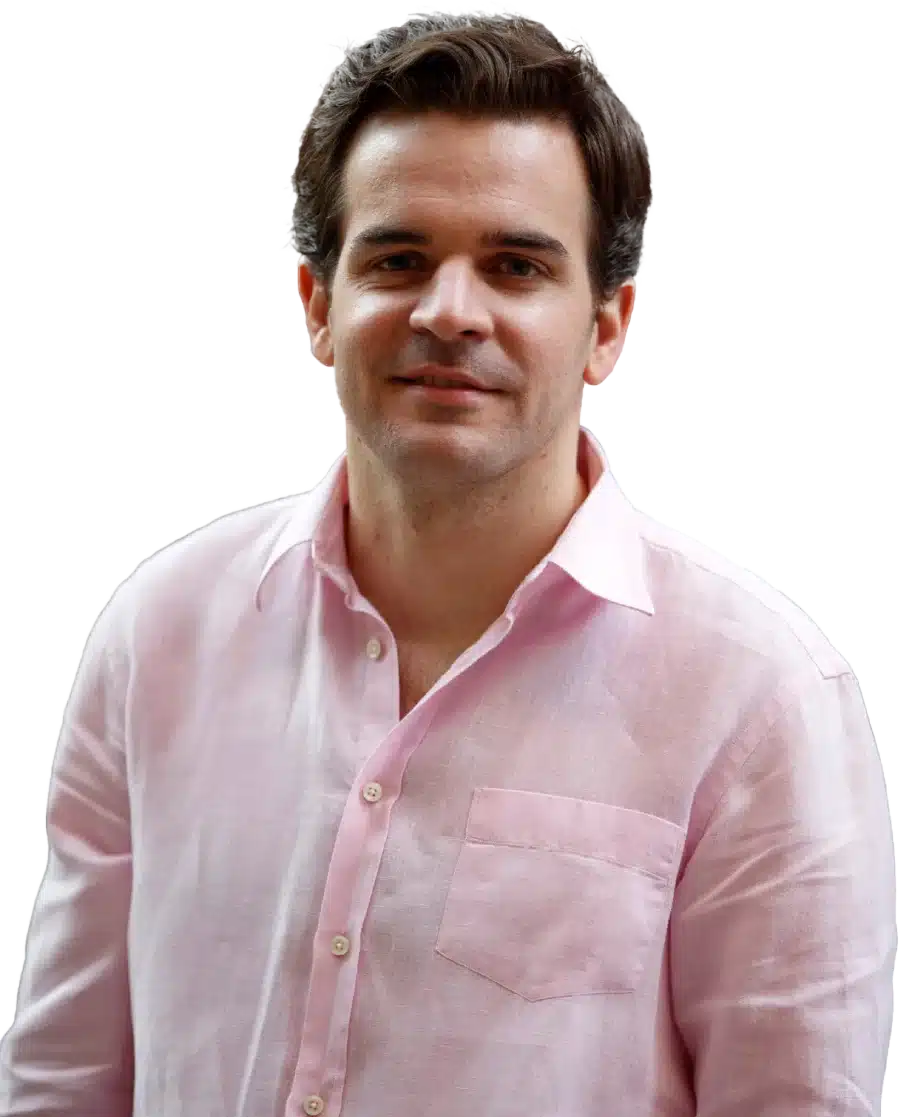 See How I Can Help You With Your Fundraising Efforts
Fundraising Process : get guidance from A to Z.
Materials : our team creates epic pitch decks and financial models
Investor Access : connect with the right investors for your business and close them
Anchorage  
Anchorage serves those looking to hold substantial crypto assets. Such as VC funds, family offices, and private equity funds.   They are not just providing a secure environment for these investors, but are helping to pave the way in the regulatory landscape to ensure crypto has a long and great future.  
McCauley and Diogo leveraged their investor connections to raise $17M from Andreesen Horowitz and Khosla. They've now raised $57M, including funds from strategic angel investors and a Series B round led by Visa and Blockchain Capital.   
Storytelling is everything which is something that Immad was able to master. Being able to capture the essence of what you are doing in 15 to 20 slides is the key. For a winning deck, take a look at the pitch deck template created by Silicon Valley legend, Peter Thiel (see it here) where the most critical slides are highlighted.
Remember to unlock the pitch deck template that is being used by founders around the world to raise millions below.
Access The Pitch Deck Template
Your email address is 100% safe from spam!
Employee #1  
Nathan's top advice for those considering starting their own ventures is to hire senior leaders as early as possible. They can create an enormous ability to scale and can open many doors. Set out to create a true rockstar leadership team right away. Don't wait.    In fact, Anchorage's first hire was a recruiter. You'll need some generalists in the early days, but having an expert recruiter from day one can make everything else far easier. They now have a team of 50.   
Listen in to the full podcast episode to find out more, including:  
Launching a startup in a highly regulated space

When you don't need an MVP

The advantages of taking on a very hard business

What may be in store for crypto

How Anchorage has changed digital currency trading
SUBSCRIBE ON:
Facebook Comments