Daniel Vogel became fascinated by bitcoin far before most had heard of it. His passion for crypto has morphed into the dominating exchange in Latin America, which processes more than $1B a year in the US to Mexico bitcoin transactions. 
On the Dealmakers Show Vogel recently shared some of the many entrepreneurial threads he has pulled on, and how this fun project has become a massive international company. Plus, we talk about the days when bitcoin was only $10, regulation, fundraising, and celebrating in between the challenges on the journey.
Listen to the full podcast episode and review the transcript here.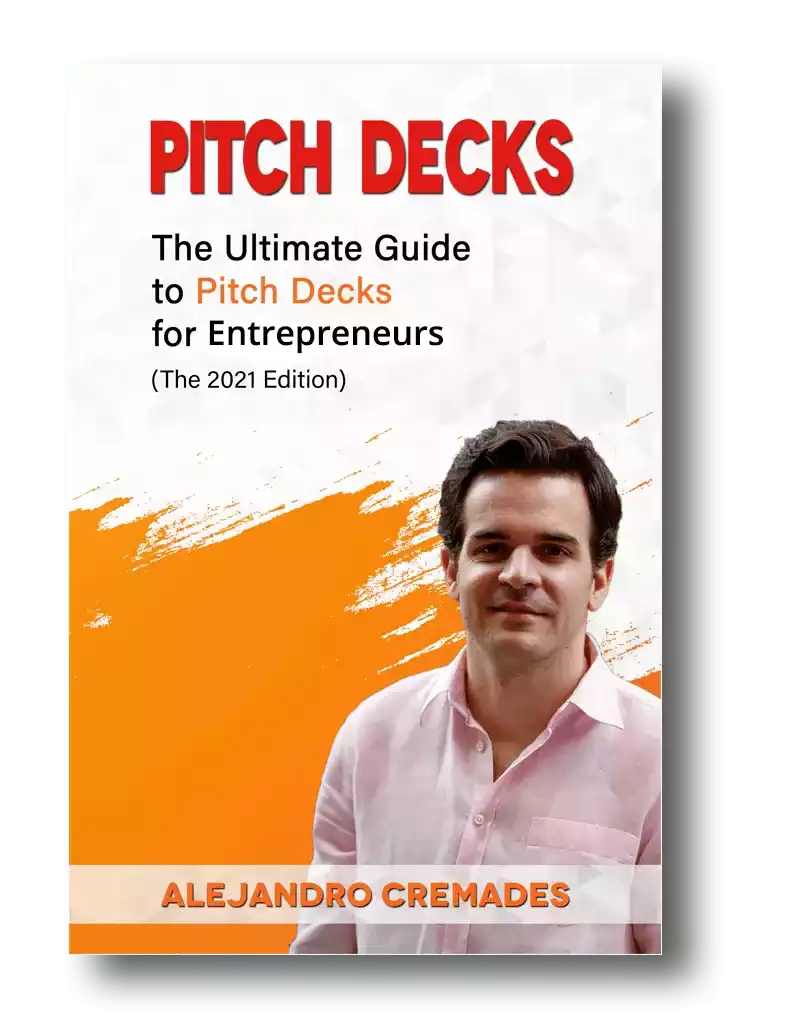 *FREE DOWNLOAD*
The Ultimate Guide To Pitch Decks
Here is the content that we will cover in this post. Let's get started.
Do What You Love And See Where It Takes You
Daniel Vogel was born and grew up in Mexico City. A buzzing metropolis with a population of around 20M. Between the food, culture, and traffic, there is a whole lot more happening than in Palo Alto where he spent a stint living before returning south of the border. 
Vogel seems to be one of those natural entrepreneurs who has always been tinkering with business ideas. Though he says it has always been far more about trying out fun projects, and it just happens to be building a company around them becoming the next logical step.
As a kid, he enjoyed remote-controlled cars. When the internet first came to Mexico he quickly discovered a whole new platform for learning about this passion. 
Even before search engines and YouTube Daniel stumbled on the ability to create websites and start an online business. It began with editing and uploading videos of car stunts, and ended up as a partnership with another enthusiast on the other side of the world he had never met. They added advertising and monetized it. They consistently ranked among the top sites in their domain. 
Eventually, they began growing out of toy cars and they sold RcMovies to a competitor.
Learning & Discovery
Vogel was accepted to Stanford and came to the US to study. There he was both inspired and learned a lot about professional entrepreneurship.
He took classes on computer science and advanced his programming skills. Then added computer systems engineering and economics. Their speakers included appearances by Peter Thiel, Steve Wozniak, Steve Jobs, and the founders of Google. 
His last summer at Stanford brought the opportunity to intern at Quantcast. Still, a startup, which had raised some money, Daniel found it a great learning ground for many facets of running a real business, and your own startup. 
There were crazy hours of coding software. He had the chance to lead Quantcast's first acquisition and lead new projects that ended up being how the company monetized and built its business model. There are real-time ad buying and auction projects and more. Though he eventually realized he wanted to do his own thing.
It was around this time that he was introduced to bitcoin by a friend from Venezuela. He spent the whole night reading and learning about it until the sun came up. It wasn't long before he was dubbed 'the bitcoin guy'. He just couldn't stop talking about it. He was convinced there was something there. Even if others were worried that at $10, bitcoin was already priced high. 
Not feeling quite ready to start his own company around this yet, he got into Harvard for his MBA. He ended up starting the HBS Bitcoin Club and joined the MIT Bitcoin Club. he became consumed by it. So, much so that someone told him that he needed to just go start a company around it. 
Bitso
Vogel teamed up with some cofounders, and the day he graduated was the day he founded the company account and officially started Bitso. 
The big idea was to make bitcoin accessible to people. Today, you'll find Bitso in Argentina, Brazil, and Mexico. It is the largest crypto platform in Latin America. In 2020 alone Bitso processed around $1.2B in bitcoin transfers between the United States and Mexico.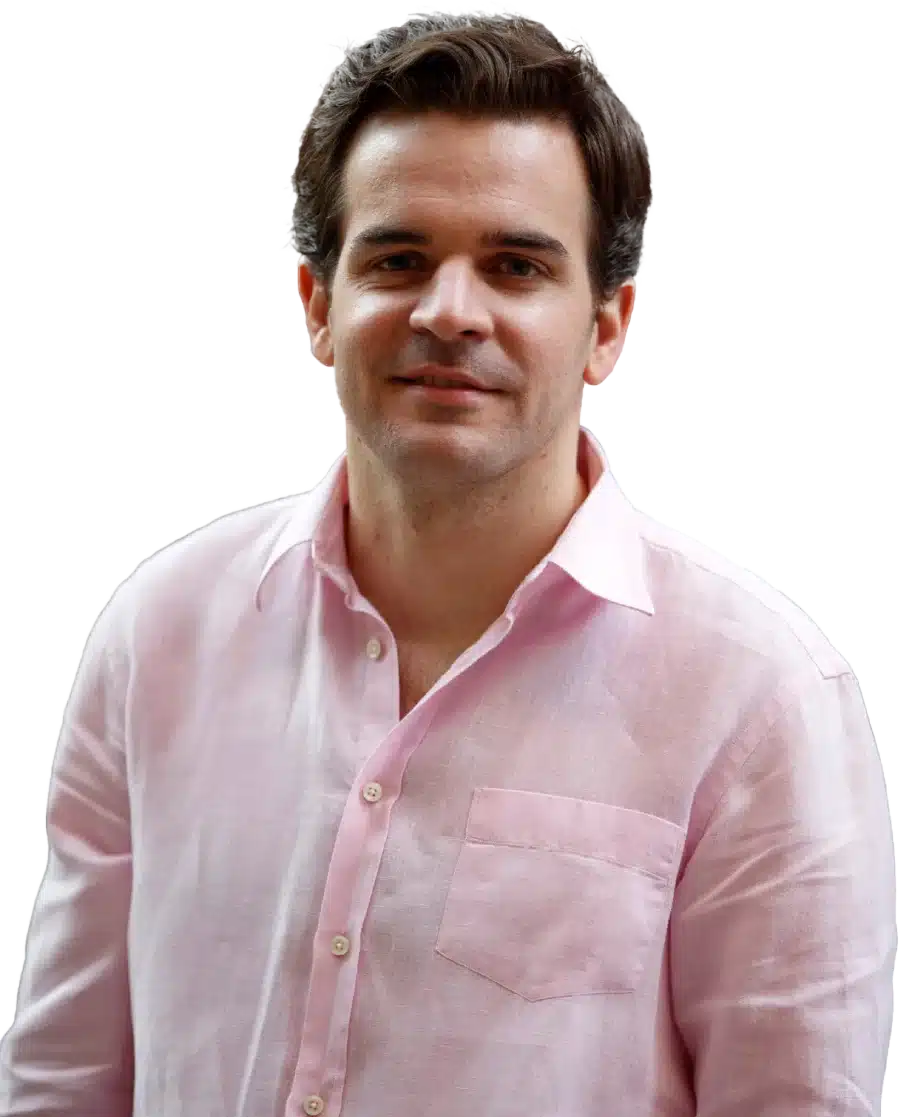 See How I Can Help You With Your Fundraising Efforts
Fundraising Process : get guidance from A to Z.
Materials : our team creates epic pitch decks and financial models
Investor Access : connect with the right investors for your business and close them
Bitso is more than just an exchange. You can use it to buy and sell various cryptocurrencies. 
Individuals can use it for the wallet, for acquiring, selling, receiving, and sending payments in crypto. 
Businesses can also use it to onboard the technology to make big investments in crypto, as we've recently seen some pretty notable companies and institutions do. 
Then there is also the ability to process cross-border crypto transfers. 
Bitso now has millions of customers using their products and services. The company has raised $80 million from top-tier investors such as Kaszek Ventures, Pantera Capital, QED Investors, and Coinbase Ventures.
Storytelling is everything which is something that Daniel Vogel was able to master. Being able to capture the essence of what you are doing in 15 to 20 slides is the key. For a winning deck, take a look at the pitch deck template created by Silicon Valley legend, Peter Thiel (see it here) where the most critical slides are highlighted.
Remember to unlock the pitch deck template that is being used by founders around the world to raise millions below.

Access The Pitch Deck Template
Your email address is 100% safe from spam!
The Rise Of Crypto
While Daniel says there is still a lot of growth ahead to bitcoin becoming a dominant currency, we are already seeing it become the norm in many ways. 
There has been a family traveling the globe only using bitcoin. In some cities, you can buy everything you need with bitcoin at local shops. Teenagers are investing in it and using it for various entrepreneurial pursuits on their cell phones. 
More cities like Miami are talking about accepting bitcoin for incoming revenues and paying their government workers in bitcoin. Some analysts have said that the stocks of big companies like Tesla are now directly tied to the performance of bitcoin due to their big stakes in it. 
It has come a long way. Yet, there is much more adoption coming. As well as integration with global payments systems, where crypto and blockchain will be built on. 
Daniel predicts that the countries which are first to broadly adopt and integrate it will be those which benefit the most economically, along with their citizens. 
Listen in to the full podcast episode to find out more, including:
The ups and downs of fundraising for your startup
The mom test
The future of finance
Where to learn more about bitcoin and how crypto works
SUBSCRIBE ON:
Facebook Comments