Sean Harper and Lucas Ward ran into each other in a local coffee shop. That chance meeting has resulted in a startup that is disrupting one of the largest industries on the planet, and a business worth as much as $500M.
Lucas and Sean have taken on the inefficiencies and inconvenience of the insurance industry with a fast-growth company that just keeps doubling. They now have hundreds of employees and were valued at between $100M and $500M when they raised another $47M in funding last summer.
We got together for a special episode of the Dealmakers Podcast. They shared how they got started, how they raised millions, and their tips for company culture, surviving startup life and starting new ventures.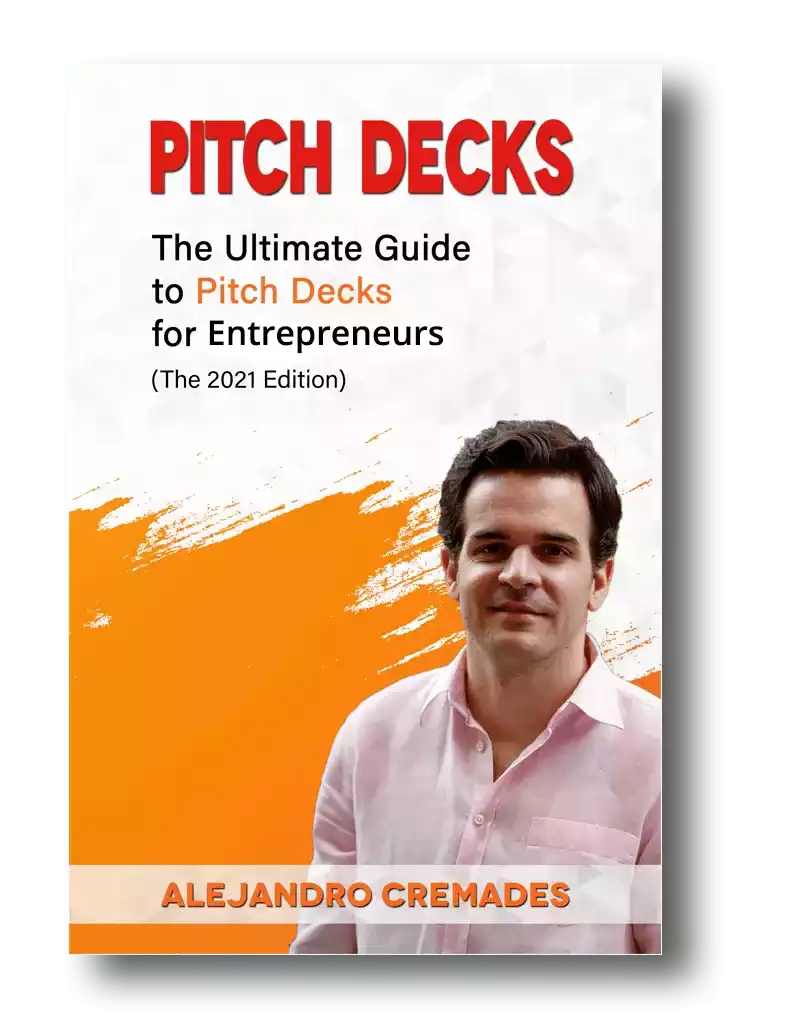 *FREE DOWNLOAD*
The Ultimate Guide To Pitch Decks
Listen to the full podcast episode and review the transcript here.
Here is the content that we will cover in this post. Let's get started.
From Small Town To Big Time
Lucas Ward grew up in a much different environment than where their company is headquartered in Chicago today.
It was a small town in rural Missouri. One traffic light and a Burger King. His high school graduation only had 60 people. From way back then he saw the power of the internet for connecting to the big world out there.
Lucas didn't grow up with a lot of money. His first computer came from Walmart. Then he started to learn to build his own.
His high school computer class was basically Lucas running around to try and fix the school's computers. He got an A.
At Missouri State University he earned his degree in computer science. Then went to work in corporate America and open source. He had never been on a plane until going to work for Accenture. Then he basically started living on them.
They set him to work big batch processing systems. Processing millions and if not billions of records. They rebuilt frameworks. Accenture took it open source. He began working with their clients all over the US and in Europe. They included the state of IL and even Chase bank. Through this work, he was introduced to startups. Including SpringSource, which was acquired by VMware.
Kids That Code & Dangerous Entrepreneurs
Sean Harper is what I call a 'dangerous entrepreneur'. Most of the highly successful entrepreneurs who end up raising the most capital and build fast-growth startups with the biggest exits either come from a consulting or VC background. Sean has both. 
These experiences really help you understand how to solve big problems. You learn how to break them into smaller problems, and get the insights to help identify patterns that make companies successful.
Like many successful startup entrepreneurs Harper started out coding at a pretty young age. At just around 11 years old his parents encouraged him to start getting into tech. This is back when you'd have to buy a book to learn how to program something on your early PC.
He learned one of the fastest ways to create something was to do it on a screen. That took him right into business. Because when you create something, you have to get others to use it, learn to promote it and want people to pay money for it.
Sean kept chipping away at these challenges. He learned you can just leap and start and figure it out on the way. His first eCommerce startup led to creating a payment startup to lower processing fees.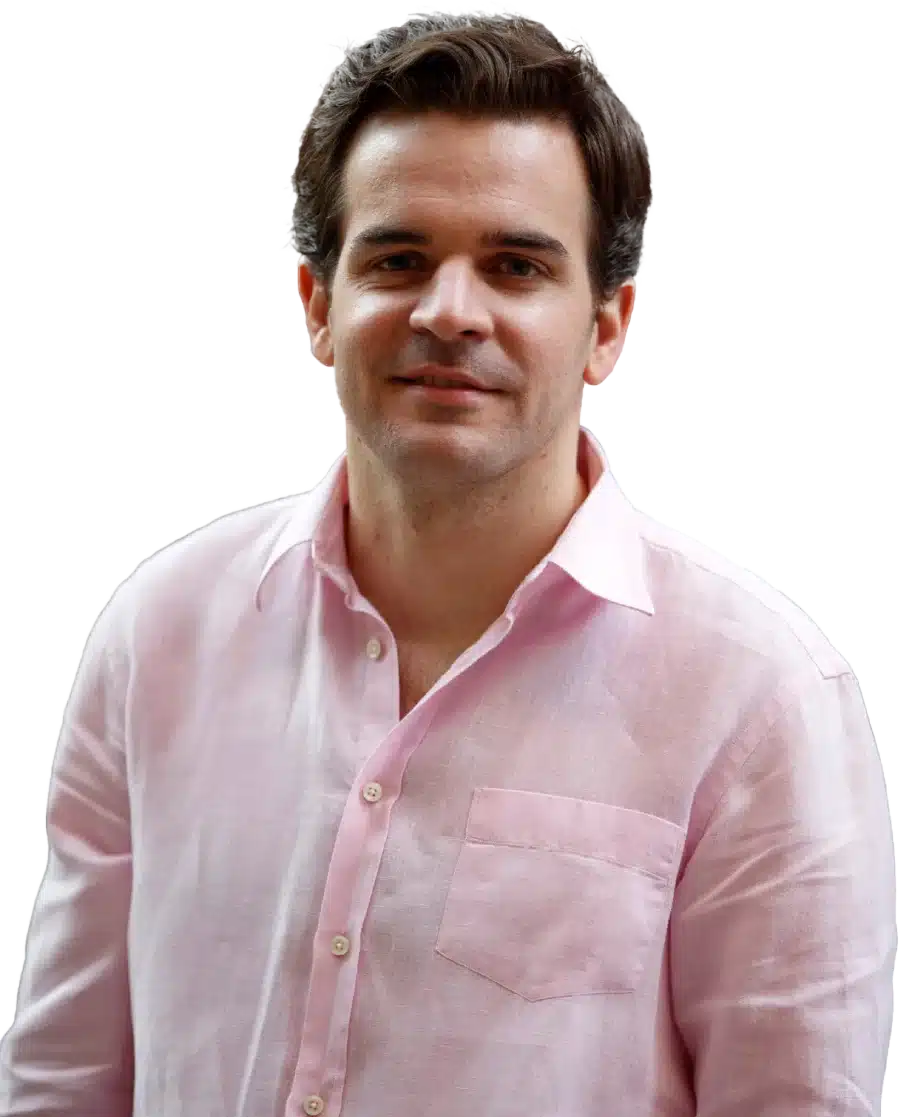 See How I Can Help You With Your Fundraising Efforts
Fundraising Process : get guidance from A to Z.
Materials : our team creates epic pitch decks and financial models
Investor Access : connect with the right investors for your business and close them
FeeFighters was bought by Groupon. There he got to work with people from Amazon and other great tech companies, and learn the inside workings of a big startup, the best practices, and the different roles.
The $100M Cup of Coffee
Kin Insurance was born when Sean and Lucas ran into each other at a local coffee shop.
Lucas was looking for something really big he could take a swing at. Sean had an idea. The first one didn't work out, but Kin certainly has.
They were looking for opportunities. They had two guiding rules:
Whatever they went after had to be big

They would have to be able to gain traction fast
They both happened to be buying homes at the time. They were confronted with just how inefficient and inconvenient getting home insurance was. It was archaic and frustrating.
As most of us already know, these big companies should just be able to grab the info they need online in a Google search instead of putting us through paperwork hell.
They started coding. They built an MVP. In two weeks they slashed the time to get a custom insurance quote down to about five minutes. At least a 6x improvement on the status quo.
They decided to go all-in on tackling this $100B market. They found even more inefficiencies and some hacks for operating in this heavily regulated industry. They began building their own insurance company.
Startup Fundraising
They raised their first $800k round from their personal network. While those investors didn't have the capital to keep going, they introduced these cofounders to their next set of investors.
They raised $3M in the next round.
They had a product and real metrics. They began to attract term sheets. VCs came in with $12M for their Series A. In August 2019 they raised another $47M.
Storytelling is everything which is something that Sean and Lucas were able to master. Being able to capture the essence of what you are doing in 15 to 20 slides is the key. For a winning deck, take a look at the pitch deck template created by Silicon Valley legend, Peter Thiel (see it here) where the most critical slides are highlighted.
Remember to unlock the pitch deck template that is being used by founders around the world to raise millions below.
Access The Pitch Deck Template
Your email address is 100% safe from spam!
Curating Your Company Culture
Just like branding, if you don't intentionally choose your culture, others will choose for you. That may not be the one you intended. Kin built theirs on their core values:
Run through walls – Ask forgiveness, not permission

Be chill – "doing a startup is like a marathon like being chased by a tiger that's on fire"

If something isn't providing value anymore – kill it
Mastering Leadership
Sean and Lucas have a powerful leadership approach.
They hire leaders, not followers.
They hire experts and let them be as autonomous as possible.
They delegate decisions the furthest down as they can to those with the most information on the subject. It's the founders' job to unblock and empower others, not micromanage them.
Most business owners can't get over this. Most business owners don't survive or become much more than small business owners.
Listen in to the full podcast episode to find out more, including:  
The importance of embracing failure

Why it's easier to go bigger than thinking small 

Why financial services are such a great space for tech entrepreneurs

The huge problem with enterprise sales startups
SUBSCRIBE ON:
Facebook Comments