Cofounders Ara Mahdessian and Vahe Kuzoyan have raised millions of dollars to change the lives of home & commercial service & replacement professionals. They've built a $1.67 billion business in the process.
Starting out as a project to simply help their parents' businesses become more efficient, these entrepreneurs struck on a winning business idea worth billions of dollars.
In their recent appearance on the Dealmakers Podcast, I interviewed them on how they got started and teamed up, how they raised so much money from great VCs, and what it takes to build and scale a hyper-growth startup ()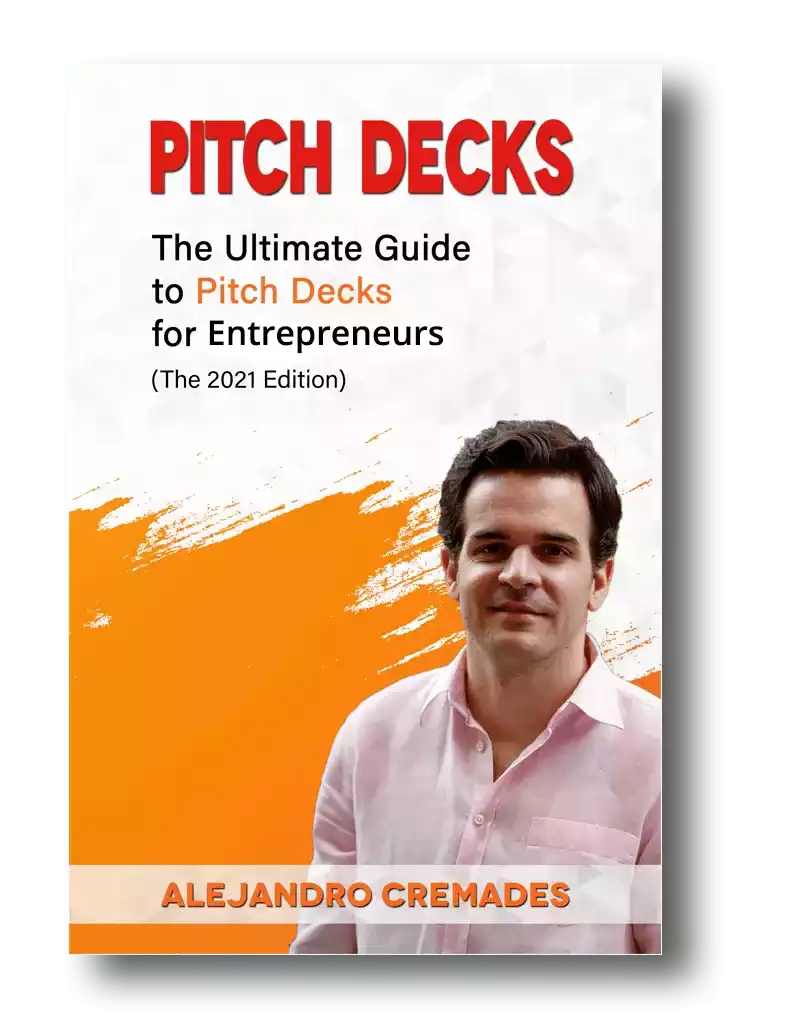 *FREE DOWNLOAD*
The Ultimate Guide To Pitch Decks
The Journey Of Two New Business Titans
Vahe Kuzoyan and Ara Mahdessian, the co-founders of ServiceTitan have built a remarkable technology platform that helps their customers successfully operate and grow their businesses while servicing millions of homes each year.
They are rapidly integrating themselves into the DNA of this $400 billion market space, and still have lots of room to grow. Though they've already come a long way.
Ara was born in Tehran in the midst of the Iran-Iraq conflict. The city was being bombed as his mother was giving birth, and they would have to be ushered down to the bunker and back up again between the blasts. When he was just several months old his family immigrated to the US and landed in Los Angeles.
Vahe was born in Armenia during the Soviet Union days. When he was six years old his family also made their way to LA.
Vahe followed his path into studying neuroscience and the similarities between the human brain and computers.
Ara stumbled into coding by accident. Barely in elementary school, his father would take him to Barnes & Noble's to pick out books. Knowing little English at the time they were often random books and not what was expected.
One of the books was Learn Visual Basic in 21 Days. Ara began following the step by step instructions and in a few weeks was coding and building his own software. A passion that stayed with him through school. In high school, he was spending his spare time building applications for family friends and local businesses.
One of them went to Stanford and the other enrolled in USC. They both joined their school's Armenian Student Association Group. These groups just happened to go on a joint ski trip to Big Bear in Southern California. Then Ara and Vahe bumped into each other on the way in.
They started talking and found a shared interest in computer science and solving similar challenges for their fathers. They teamed up and have been working together ever since then.
The Summer Project That Spawned A Billion Dollar Business
Both Vahe and Ara's fathers were home service contractors.
They had arrived in America without speaking English, no transferable career, and no money. They took on all types of odd jobs to put food on the table.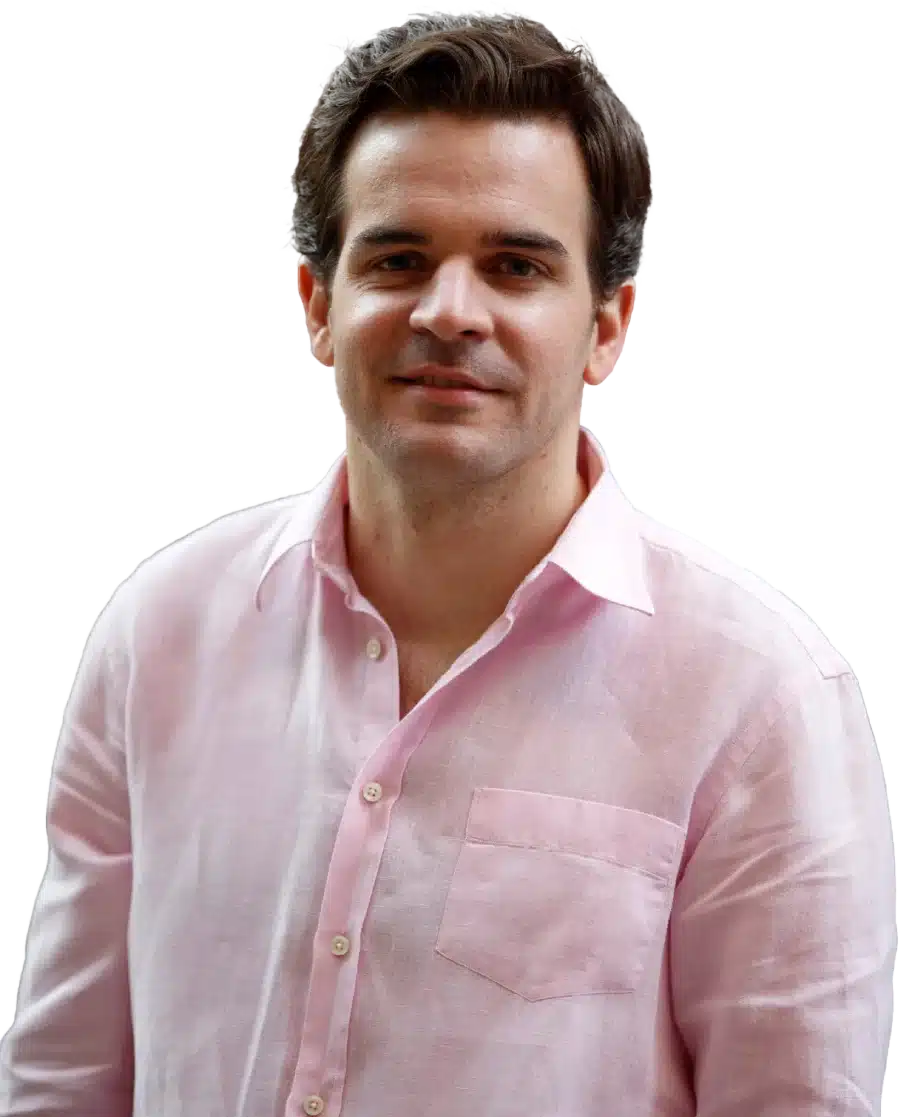 See How I Can Help You With Your Fundraising Efforts
Fundraising Process : get guidance from A to Z.
Materials : our team creates epic pitch decks and financial models
Investor Access : connect with the right investors for your business and close them
Ara and Vahe witnessed all their trials and tribulations as small home services business owners. Their dads would come home really, really late at night. They were worn out, dusty, and would just be looking forward to the luxury of a hot shower and a meal.
Then they would tackle the infamous shoebox-full of receipts and invoices, and be working on payroll and timesheets at night instead of being able to spend time with their families.
These challenges inspired Ara and Vahe to want to do something for them. They thought they would devote a summer to build something to help their parents run their businesses more efficiently. They had seen it work in Silicon Valley for all types of other industries. Yet, after being away at school for four years, they came home to find the home services industry virtually frozen in time.
They built software and gave it to them. The transformation was remarkable. Customer service was better, sales and the market became more efficient. Revenue went up and costs down.
The word started getting out. More people wanted it. Soon they realized that they had all of these customers who teams and all of their livelihoods depend on this software. They couldn't just abandon them. They no longer saw a future in working for someone else in a big tech company.
They found their work incredibly rewarding too. They were helping these 'first responders' to household emergencies help more people while helping them be able to spend more time with their families.
ServiceTitan
ServiceTitan was born and became both of their first jobs and first venture into startups.
The product has grown to become a full cycle SaaS business management software platform. It handles everything from CRM to ERP, scheduling dispatch, inventory, payroll, point of sale, and offers a transformative mobile platform for field technicians.
It offers its customers the opportunity to dramatically improve their efficiency, offer exceptional customer service, gain invaluable data and insights which together are proven to lead to profitable business growth.
They maniacally focused on service and customer retention. They found that if you really have product/market fit, you shouldn't be experiencing customer churn. When you've nailed it this good, you shouldn't have to worry about your customers going out of business either.
It has paid off very well. ServiceTitan now has over 800 employees. Their 3,500 plus business customers employ around 50,000 home services technicians, who handle $10 billion of transactions every year, across 10 million homes. The founders say that they expect business to double again by the end of 2019.
Getting Funded
These entrepreneurs began simply with sweat equity and a little help of some seed money from a close acquaintance.
Then they joined LA-based accelerator Mucker Capital. They not only gained a lot of advice but were seen by Byron Deeter of Bessemer Ventures on demo day.
Bessemer led their Series A. When it came to the series Series B, Will Griffith of Iconiq showed up. Then they began attracting inbound emails which resulted in the funding of their C and D rounds. Other investors include Index Ventures, Battery Ventures, I2BF Global Ventures, and Dragoneer Investment Group.
Access The Pitch Deck Template
Your email address is 100% safe from spam!
The founders told the DealMakers audience that the key to raising capital is being focused on building a great business, that takes care of customers. When you do that, investors will find out about you, and they will be knocking at the door to be able to invest.
Storytelling is everything in fundraising and ServiceTitan was able to master this. Being able to capture the essence of what you are doing in 15 to 20 slides is the key. For a winning deck, take a look at the pitch deck template created by Silicon Valley legend, Peter Thiel (see it here) where the most critical slides are highlighted. Moreover, I also provided a commentary on a pitch deck from an Uber competitor that has raised over $400M (see it here).
Remember to unlock the pitch deck template that is being used by founders around the world to raise millions below.
Listen to the full podcast episode and review the transcript to find out more, including:
What to look for in investors

The Muhammad Ali quote that all successful entrepreneurs live by

How to grow as a leader so your business doesn't outgrow you

What it takes to build a hyper growth startup culture

The highest yielding activity for startup founders
SUBSCRIBE ON:
Facebook Comments