Sujai Hajela and Bob Friday took their own journeys before landing at the same company. Then they joined forces to raise $90 million to build a tech company that was recently acquired for over $400 million.
I recently caught up with cofounders Bob and Sujai for an episode of the Dealmakers Podcast. They shared how their unique paths led them to work together, how they selected an amazing lineup of tier-one investors, what makes a great CEO, selling their company to Juniper, and the advice they'd give themselves before starting another business.
.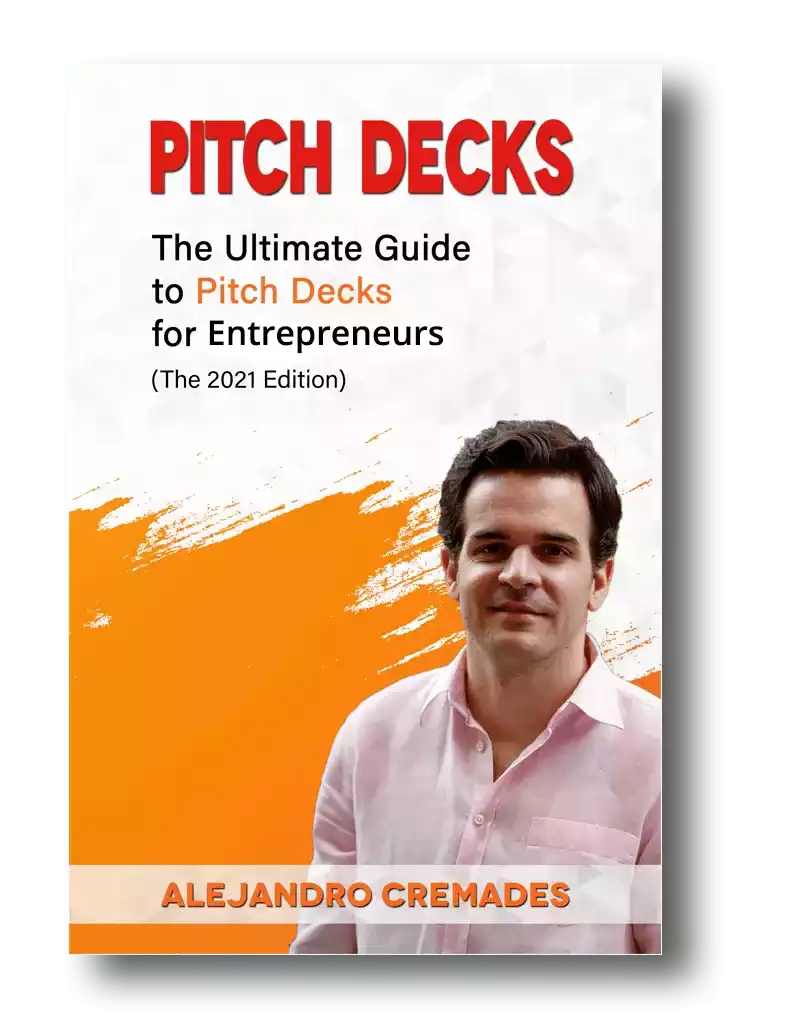 *FREE DOWNLOAD*
The Ultimate Guide To Pitch Decks
Here is the content that we will cover in this post. Let's get started.
The Converging Journeys Of Two Tech Founders
Sujai was born in New Delhi, India, where their motto is "Necessity is the mother of invention."
Hajela came from a family of technocrats and saw his father do some great things in engineering. That gave him a thirst for solving problems and pushed him to study computer science.
Bob was born in Chico, Northern California. He developed his love for the technology back in high school, where he recalls building a hologram as his first science project.
The Road to Cisco
Sujai found a chain of opportunities that led him around the world and gave him a great framework for the business world.
After college, he was recruited by Siemens in Germany. Then he was recruited by HP. They first put him in Singapore, before relocating him to Santa Clara, California.
Then he was brought into startup Alteon WebSystems. They were bought by Nortel at a multi-billion-dollar valuation. He then joined Symbol Technologies as VP of Engineering.
Symbol was acquired by Motorola in a $3 billion-plus acquisition. That's when Cisco found him and brought him in as a VP/GM.
Bob had gone to study at Georgia Tech in Atlanta. Then headed straight to the world of startups.
After three years, he launched his first venture, Metricom-Ricochet. He saw it through an IPO. His next venture Airespace went through the fun of trying to raise VC money right after the dot com crash. They were bought by Cisco for around $450M.
The Birth Of Mist
Bob and Sujai found themselves working together at Cisco, creating a new $2.4 billion revenue stream for the giant. They even jointly led a $1.2 billion acquisition together. Cisco gave them the big picture of the market, customers and emerging trends.
After one dinner event, a customer who had just spent millions of dollars with Cisco asked how he would know if things were really working for their customers when Monday morning rolled around. There was no way to tell what the customer experience was.
This gave them the realization of the need for a new network architecture that focused on the end-user experience than just the network. They also saw that artificial intelligence technology was primed for the big time.
Mist was launched. Together they set about SaaSifying the networking business. They were bringing the customer into the cloud, and also developed new hardware.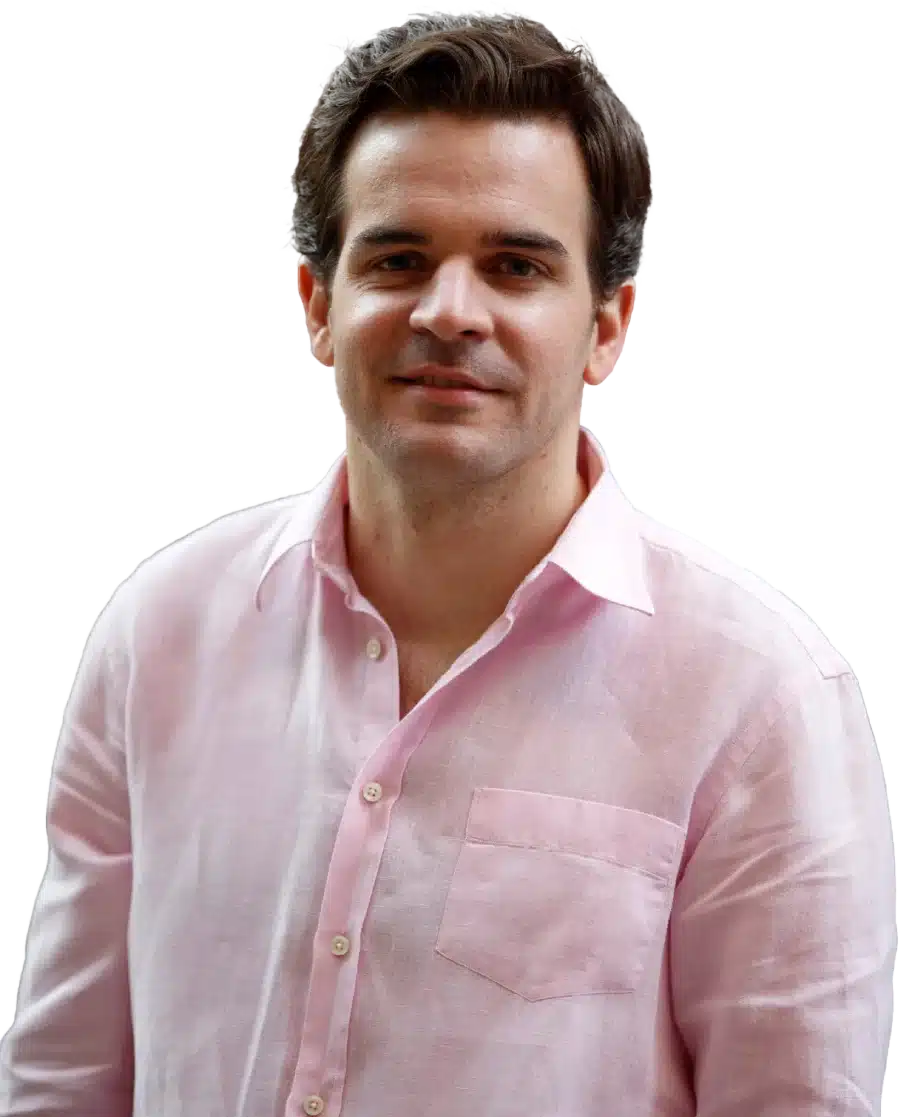 See How I Can Help You With Your Fundraising Efforts
Fundraising Process : get guidance from A to Z.
Materials : our team creates epic pitch decks and financial models
Investor Access : connect with the right investors for your business and close them
Disrupting Startup Culture
To commit to the leap and build a successful startup Bob and Sujai wanted to mold a different type of startup. One which didn't suffer from all the cliches.
1) They made sure team members had a family life and family came first
2) They were open and transparent with how much money the company had in the bank to all employees
3) They instituted a 24-hour rule. If something was stuck, it should get the attention of an executive within 24 hours so they can keep executing
4) They created a culture of team before self
Fundraising
Hardware creates a capital intensive business. It means a need for top-level investors who are willing to make a bet on the long game.
Mist's Series A was funded by Lightspeed and Norwest. Then they began to receive inbound interest, and partnered with Google Ventures on their Series B. Just over a year later, Kleiner Perkins led their Series C.
This helped to give them the luxury of time. It meant not having the pressure of just getting a product out the door and being able to really deliver on user experience instead. They attracted Fortune 10 companies as beta users, and they loved it.
Storytelling is everything which is something that Mist was able to master. Being able to capture the essence of what you are doing in 15 to 20 slides is the key. For a winning deck, take a look at the pitch deck template created by Silicon Valley legend, Peter Thiel (see it here) where the most critical slides are highlighted. Moreover, I also provided a commentary on a pitch deck from an Uber competitor that has raised over $400M (see it here).
Remember to unlock the pitch deck template that is being used by founders around the world to raise millions below.
Access The Pitch Deck Template
Your email address is 100% safe from spam!
Raise, IPO Or Sell?
Mist grew to close to 120 team members. They were approaching a Series D. They had a lot of success. They also began to be contacted by more investors and larger companies who were interested in the company. Sujai and Bob had to make a decision on the best way to go.
The cofounders focused on two key questions for direction.
1) Which of these options would best help them realize the vision for an AI-driven network, and would get them there faster?
2) Which option would be better for their employees? The team that had believed in them and gotten them this far.
They found a match with Rami Rahim, CEO of Juniper Networks. Juniper saw the vision and recognized the importance of satisfied employees. The acquisition was valued at $405 million.
Getting Through The Dark Days
The truth is that every entrepreneur has to endure some tough days.
Bob and Sujai credit their survival with:
Belief in each other as a team

Focus on the main mission

Always putting the team before themselves

Understanding that executing is more important than a unique idea

Bringing together all their different departments to solve problems
Listen in to the full podcast episode to find out more, including:
The four essential traits of a great CEO

The four critical things to look for when picking an investor

The three teams it takes to successfully execute in a startup and why engineering alone isn't enough

How to deal with the ups and downs as an entrepreneur
SUBSCRIBE ON:
Facebook Comments