Cofounders Michael Werner and Vincent Payen have taken home services into the future, with some much-needed upgrades to the industry for both consumers and contractors. 
On the Dealmakers Show Werner and Payen shared some of their tremendous experiences building businesses with big revenues. We talked about how the economy has changed, and what it means for succeeding as a startup, big corporations versus family businesses and startups, and marketplace companies. 
They also shared their insights on the power of content, bootstrapping M&A, the power of three, and turning crisis into opportunity.
Listen to the full podcast episode and review the transcript here.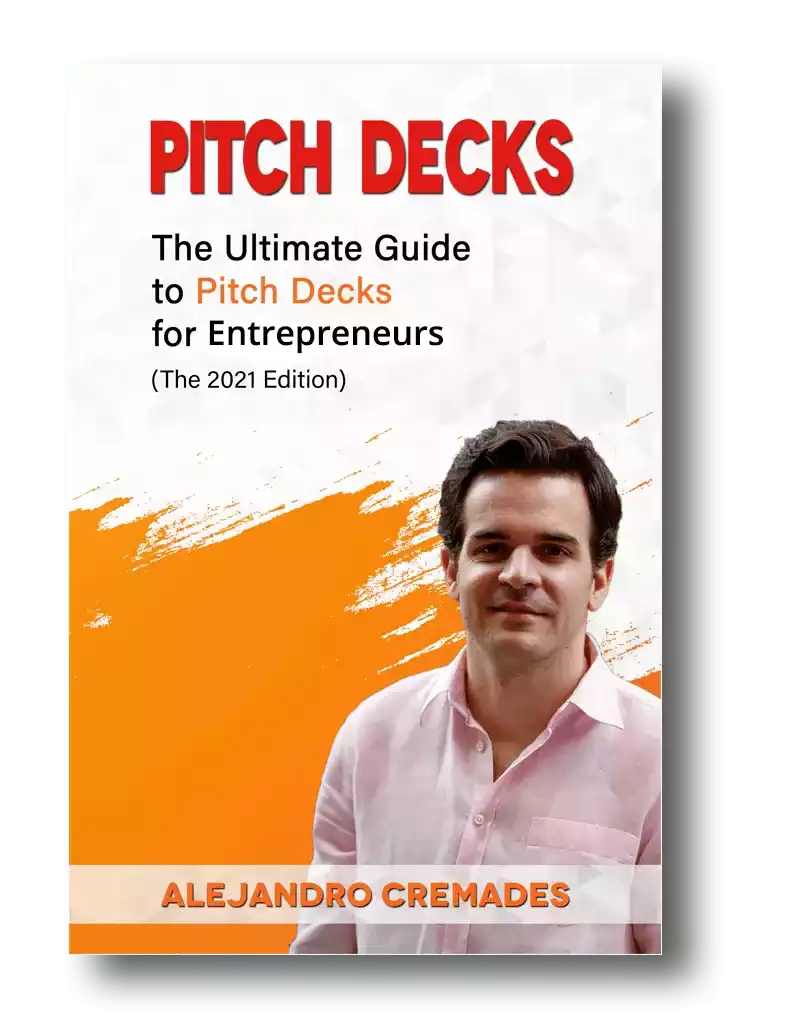 *FREE DOWNLOAD*
The Ultimate Guide To Pitch Decks
Here is the content that we will cover in this post. Let's get started.
Building Companies With 9 Figure Revenues
Michael Werner grew up in a family of entrepreneurs. He was born in Canada and grew up in Chicago when his dad moved to grow the family business there.
He was eager to explore the world outside of the Midwest and paid for his college tuition in California by painting houses. 
He went to work in Asia, on a Peace Corps type program teaching English and spent time working for the US Embassy in Thailand. He imagined he would go into international politics, but returned to Stanford, before going to work on Wall Street. He joined Goldman Sachs' M&A team when they were still less than two dozen people. By the time he left to join another company in LA, that department had grown by 4x.
After returning to his family business Werner Ladder, he ended up returning to Asia, to become the second-largest shareholder in an international business in the kitchen and bath space, which he helped take from $100M to more than $700M in revenues. 
A feat he credits to "acquisition, organic growth, by listening to customers, coming out with new products, having great people, and offering a better value equation for our customers."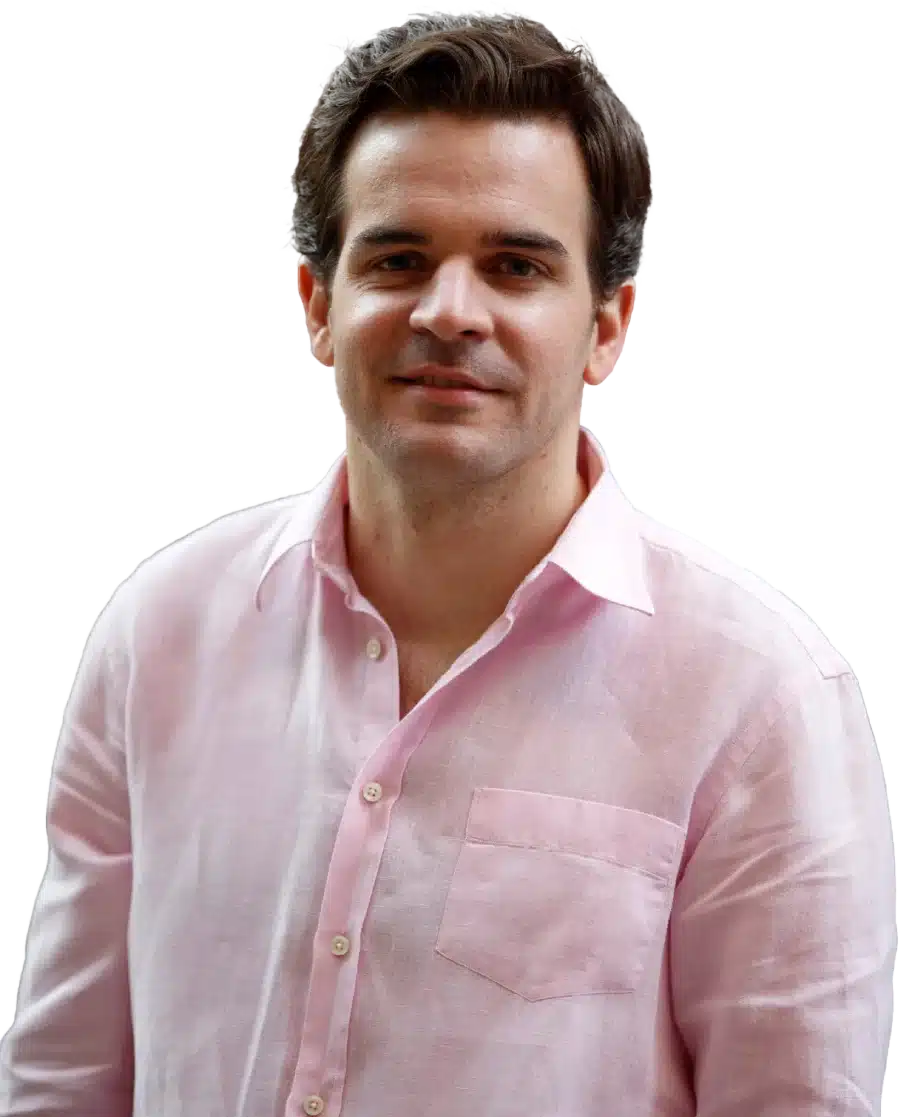 See How I Can Help You With Your Fundraising Efforts
Fundraising Process : get guidance from A to Z.
Materials : our team creates epic pitch decks and financial models
Investor Access : connect with the right investors for your business and close them
Family Business
When Michael joined to his family business, he helped them grow from $100M to $550M in revenues. 
Although it certainly wasn't a small business by any means, he found a different way of working and thinking than the colder corporate world he had experienced before. 
His great uncle who had founded the company told him that the three most important things were to 
Take great care of your employees

Take great care of your employees

Take great care of your employees
He said, "If you take care of your employees, they'll take care of your customers, and then your customers will take care of everything else." They should be your most cherished and valuable asset. 
The way that they made decisions was different too. They weren't focused on data for the next quarter to impress anyone else just for the sake of it. Instead, they could think generationally and make investments for the long term. After 75 years the family decided to sell the business.
Using Marketplaces & Technology To Create Value And Efficiency
Vincent Payen, who now happens to be Michael's son-in-law, as well as cofounder, was born in Paris, France before moving to Canada.
He studied and worked in finance, but didn't find it fulfilling. Then he fell into technology and ended up helping eBay with their Canadian launch and expansion. 
He found a great marketplace that was helping real people, all enabled by technology. 
He spent a good amount of time with eBay, solving hard problems, and bringing more efficiency and growth which included the turnaround of its consumer business.
Eventually, he was ready for something new, and that just happened to be the time he began connecting with and talking to Michael. 
HomeX
Michael and Vincent saw how the world and economy was radically changing and a transformation to experiences. Whether you look at Starbucks, Disney, Apple, or Airbnb, they are all experienced businesses. It is an experience economy. Hence their company HomeX (Home Experience). 
They also saw a big gap in the home services space in particular. They found it had a lack of trust, transparency, and control over time. 
Homeowners either don't want to or can't take care of their own home maintenance and repairs. Until HomeX, contractors were crunched for time, and had a big opportunity to work more efficiently. Yet, all of this new technology had been coming out in other industries. 
So, HomeX has become a lot like telehealth, but for home services. 
They remotely diagnose maintenance and repair issues. As much as 20% of the time they can even help property owners fix the issue remotely, without needing to pay for contractors. By pre-diagnosing issues, 90% of the time the issue is fixed on the first visit. As they know exactly what the problem is in advance, what parts and people are needed, and the cost. 
It's a two-sided marketplace that has huge benefits for both property owners and contractors. 
Although HomeX bootstrapped for a long time, focusing on being profitable, even through M&A deals, they have also taken on $140M in financing and capital. 
Of course, while it was an interruption for everyone, COVID has also created huge demand and growth in their business. Especially, with the new normal calling for even more people to use this type of service. 
Storytelling is everything which is something that Michael Werner & Vincent Payen were able to master. Being able to capture the essence of what you are doing in 15 to 20 slides is the key. For a winning deck, take a look at the pitch deck template created by Silicon Valley legend, Peter Thiel (see it here) where the most critical slides are highlighted.
Remember to unlock the pitch deck template that is being used by founders around the world to raise millions below.

Access The Pitch Deck Template
Your email address is 100% safe from spam!
Listen in to the full podcast episode to find out more, including:
The power of three
Getting 1M web visitors a month organically
How they 10x that web traffic with content
Turning crisis into success
Michael and Vincent's top advice when starting a business
SUBSCRIBE ON:
Facebook Comments