Brothers Jonathan and Robert Sadow chose to leave behind steady careers at Google and Bain, respectively, to launch their own startup. Their venture Scoop, the largest commute solution in the United States, has already raised more than $100M.
By addressing a key pain point for businesses and employees alike, Scoop solves for the third-largest driver of voluntary attrition: the commute. Through convenient and enjoyable carpooling, Scoop helps make employees happier, healthier, and more productive in their day-to-day lives.
I recently hosted these two cofounder brothers on the DealMakers podcast. They shared how they brought themselves to leap into entrepreneurship, navigating the rollercoaster of startup life, what they learned at some of today's top companies, how they raised millions in capital and a new way to look at success.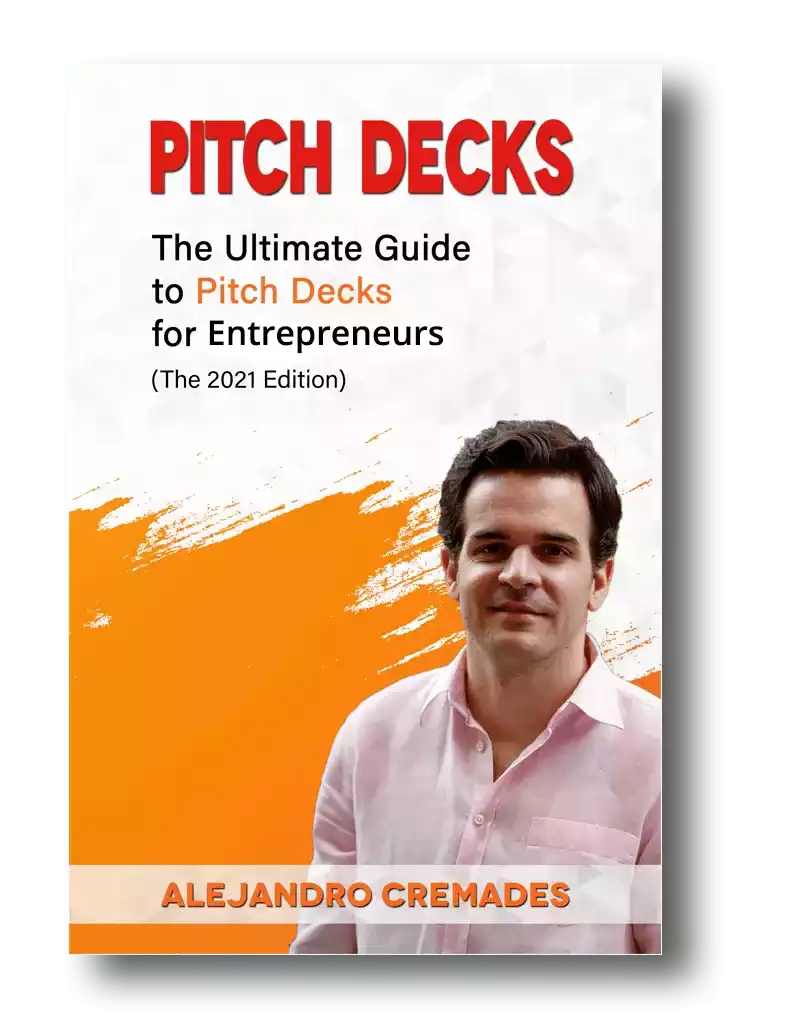 *FREE DOWNLOAD*
The Ultimate Guide To Pitch Decks
Listen to the full podcast episode and review the transcript here.
Here is the content that we will cover in this post. Let's get started.
Experiencing the Pain of Commuting
Rob and Jon Sadow grew up in suburban Atlanta, Georgia. During high school they encountered their real firsthand experience of the pain of commuting.
Their school was 25 miles away from their home; by the time they were in high school, the brothers were spending hours driving 250 to 300 miles each week. Both became well-acquainted with the toll such long commutes take on their physical and emotional health and sense of well-being.
When it came time for college, they found schools and living situations with completely different dynamics.
Rob chose to do his undergrad at Wharton. It was just a three-block walk to class; he didn't even have to think about commuting.
I still regularly guest lecture at Wharton and have seen how powerful the network is. Rob says it has been incredibly helpful as they started and funded their company.
Rob then went on to work at Bain. His consulting work there in New York focused on retail, financial services, and telco companies, and he was again within walking distance to work, or a quick subway ride away.
That time really helped him learn problem-solving as applied to business. You learn to break down big problems into smaller ones, figure out the work you need to do to solve them, communicate that to a group of people, and execute. That's really all that business is. You also learn about partnering, adding value, and working with all types of team members. Clearly this all gave him an edge when it came to starting Scoop.
Jon chose to attend school in DC at The George Washington University, another urban center where a car and commute weren't required.    He says he was always inspired to build things. When he discovered technology, he realized building software was one of the most impactful ways to change things at scale. So, he joined Google. He moved up to their product department and found two of their early investors for Scoop among the great talent there.
3 Big Lessons From Working At Google
Jon says his three biggest takeaways from working at Google were:  
1) Scale
Google is a master of scale,including being able to bring new products to customers in different countries pretty quickly.  
2) Ruthless Prioritization
There's a lot happening at Google. There, he learned the value of – and need to – ruthlessly prioritize to focus, get things done, and not be distracted by the small things.
3) Respect Everyone's Expertise & Talent
You need product managers, engineers, designers, researchers, and marketers. You need to respect all of them, and learn how to get the most out of them.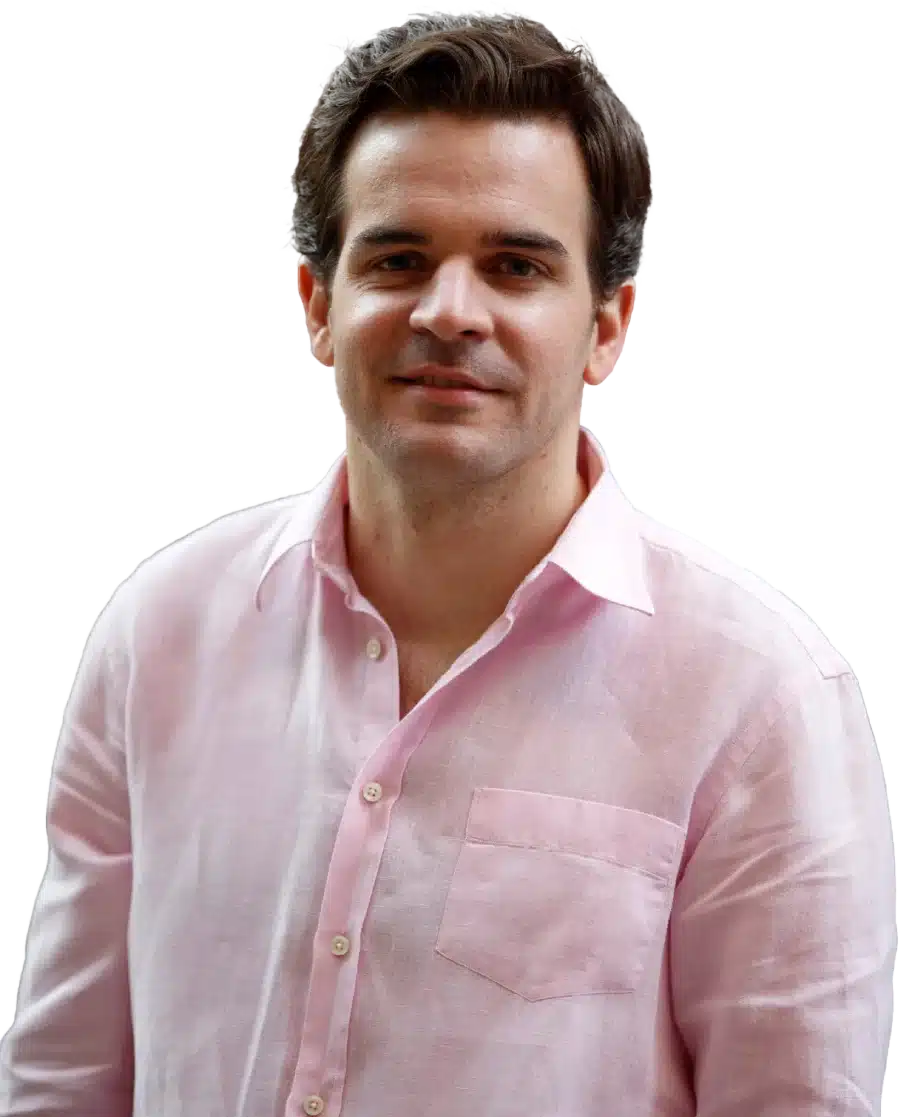 See How I Can Help You With Your Fundraising Efforts
Fundraising Process : get guidance from A to Z.
Materials : our team creates epic pitch decks and financial models
Investor Access : connect with the right investors for your business and close them
Scoop
Jon had also always known that he wanted to start his own company.
Back in high school, that long commute had a  significant impact. Rob and Jon were both tired. They were more stressed out – getting places on time was a problem. It limited the other activities they could consider doing.
That all came flooding back when Jon started commuting again –this time, from San Francisco to working at Google every day.
At the same time, his wife was spending hours a day in rush hour and the evenings to commute for her Masters' studies at San Jose State. You can imagine they didn't get much time together. When they did, they were both pretty tired and stressed.
So, these brothers started thinking about the incredible value if they could help unlock the commute and save people from a lot of the daily pain it brought.
They began a survey. The one consistent theme between the top five frustrations people were facing in their business and personal life was "traffic." Then they thought about the businesses, and how they were being affected.
The Leap
Both Rob and Jon had steady jobs and career paths.
Still, they started doing their due diligence on their commuting idea. They took the time to validate their idea and understanding of the problem. They investigated the size of the market, business model options, and more. They started talking with and building relationships with potential investors.
Nine months later, they both handed in their notices to leave and start Scoop. The rest is history. They have over 160 employees and have raised more than $100 million from top tier investors such as Activate Capital Partners, Total Ventures, Index Ventures, Signia Ventures, Workday Ventures, NGP Capital, and more…
Storytelling is everything which is something that Jon and Rob were able to master. Being able to capture the essence of what you are doing in 15 to 20 slides is the key. For a winning deck, take a look at the pitch deck template created by Silicon Valley legend, Peter Thiel (see it here) where the most critical slides are highlighted.
Remember to unlock the pitch deck template that is being used by founders around the world to raise millions below
Access The Pitch Deck Template
Your email address is 100% safe from spam!
Reflections and Lessons Learned
Jon and Rob have learned from both the ups and downs that come with launching their own business. The good news is that the challenges do not  last forever. It's a lot like being a parent. There are fun and trying things about every stage of childhood. You just have to enjoy the good and figure or ride the others out.
Second and third-time founders often find great success because they understand that starting a business is like surviving an emotional rollercoaster. Even as first-time founders, Jon and Rob were able to see the big picture from day one, allowing Scoop to succeed.
In fact, Rob and Jon's most important piece of advice for those considering starting their own business goes back to the difference between real risk and perceived risk.   
"The perceived risk in stepping away from a larger and more stable type of job or employment and going to a startup is nowhere near as big when you're on the other side of it. Once you are in and see the positive impact you are having and what is possible – you will never go back."
Listen in to the full podcast episode to find out more, including:  
How they are using a carpooling marketplace to make life and business better

Their approach to raising over $100M in equity from great investors

Tips for tackling marketplace startups

The most important thing you can do as a founder
SUBSCRIBE ON:
Facebook Comments