If anyone could realistically provide an alternative to Google, it is probably Sridhar Ramaswamy, and his team of talented engineers and advisors. Some of the best-known investors have already backed him with tens of millions of dollars too. 
During our time on the Dealmakers Show Ramaswamy talked about the good, bad, and ugly of working at Google, the $100B business plan, what he and his great team of minds are rolling out now, and what great technology and tap water have in common.
Listen to the full podcast episode and review the transcript here. 
Sridhar Ramaswamy and his team of talented engineers and advisors have developed Neeva, a privacy-focused search engine alternative to Google.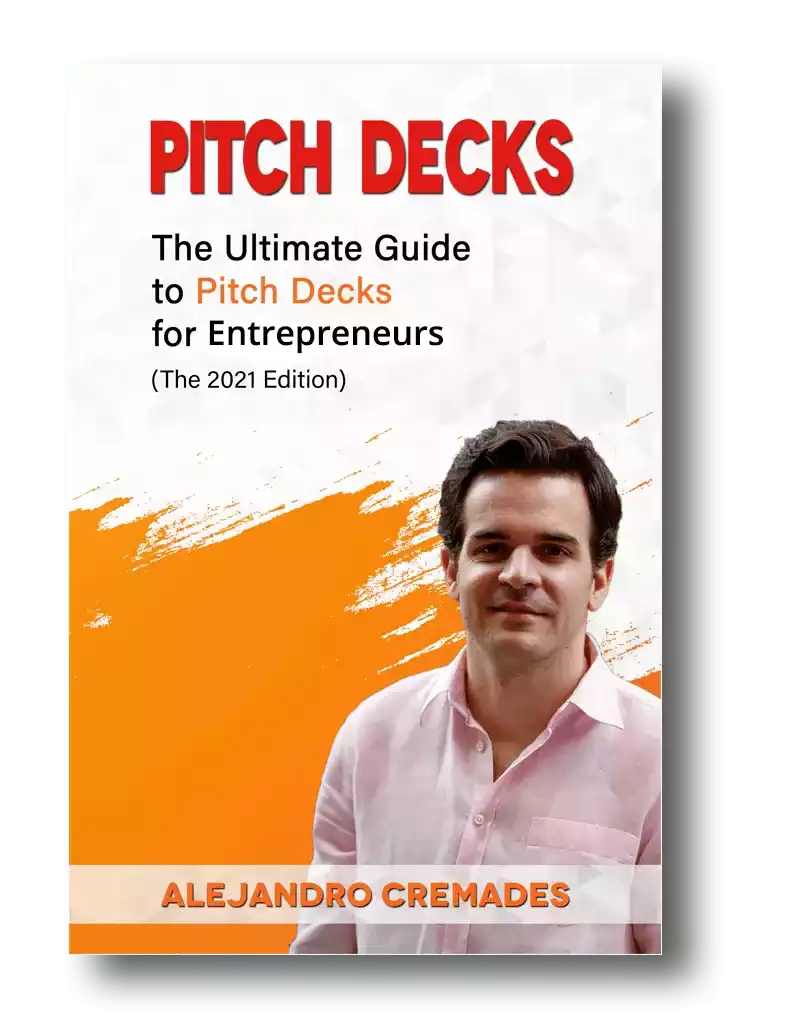 *FREE DOWNLOAD*
The Ultimate Guide To Pitch Decks
Here is the content that we will cover in this post. Let's get started.
Where Your Best Business Ideas Live
Sridhar Ramaswamy says the apex of your startup business idea is when you "find something that is both going to give you a living to support yourself but also something that you're passionate about."
For some that comes pretty early in life. For others it arrives after honing your skills, developing your network, and discovering a lot of things you don't want to do. This entrepreneur happened to be close to 50 when he landed on his idea. 
Sridhar was born in India. Neither of his parents had attended college, so they put a lot of pressure on him to perform well in his studies, get into a great college and earn a degree. 
While there may be a lot more very notable entrepreneurs coming out of India today, and entrepreneurship is more of a focus, he grew up when everyone wanted their child to either become a doctor or an engineer. He followed the engineering path. 
He spent a year preparing for the rigorous exam to get into the Indian Institute of Technology (IIT). Where only around 2,000 out of 100,000 test-takers make it in each year. He got in and earned his computer science degree.
Sridhar and his friend Robbie ended up being the first students from IIT Madras to be admitted to Brown University. 
There he found another great computer science program, but also a chance to catch up on and learn about many of the things he missed during his education growing up. Like music and literature. 
A Ph. D. he explains was also the path that was most likely to provide him with a scholarship, as his family wasn't in a position to finance his education in the United States. 
This took him into the world of research. While he enjoyed the exploratory nature of it, he didn't feel it was that thing he would continue to be so passionate about that it would have him awake until 3 am and jumping out of bed at 4 am. 
The $100B Business Plan
Sridhar says he got to the point where he wanted more application, and to have more impact than a few people reading a paper he had written. So, he moved to Silicon Valley.
He joined a startup for a brief boom-bust experience during the dot com explosion. Where one day his company stock was enough to make the down payment on a house, and other days he was selling his shares to buy pizza for dinner. 
Looking for a place to apply his engineering skills he landed at Google when it was just around 500 people.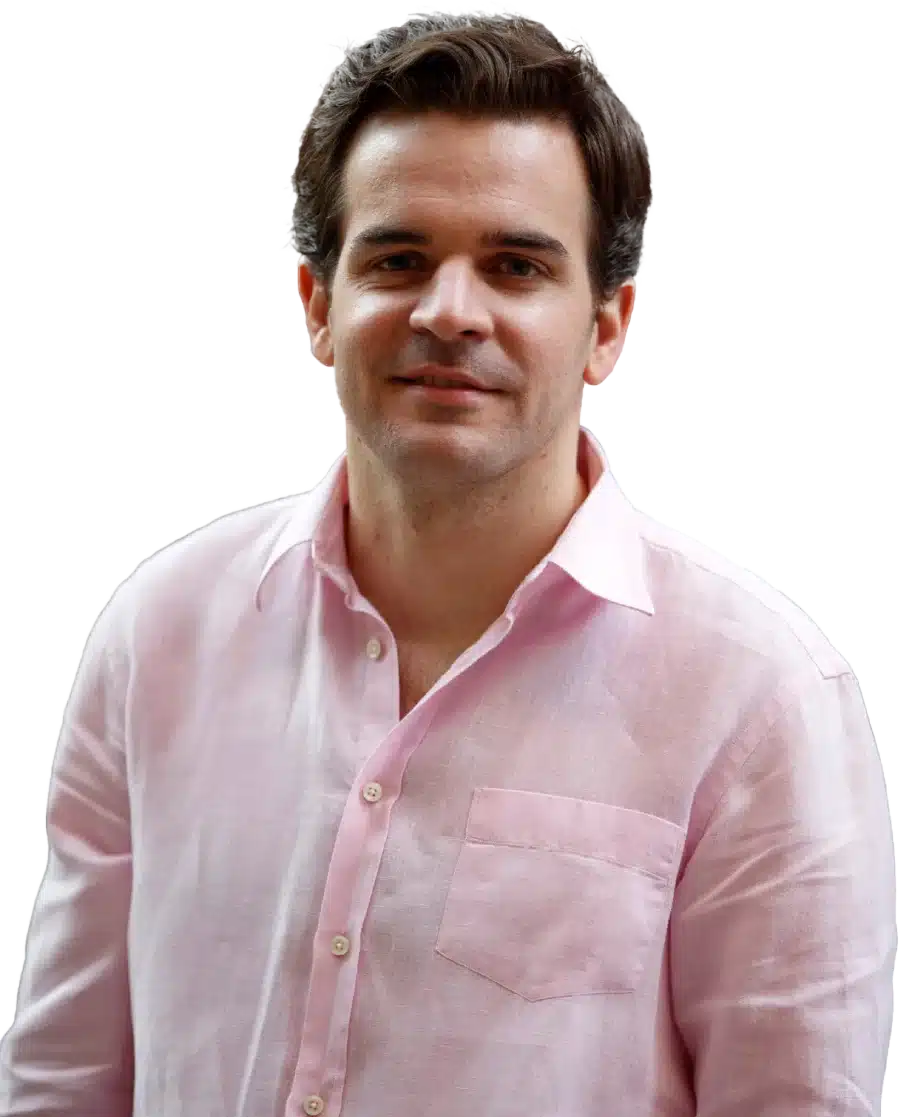 See How I Can Help You With Your Fundraising Efforts
Fundraising Process : get guidance from A to Z.
Materials : our team creates epic pitch decks and financial models
Investor Access : connect with the right investors for your business and close them
Eric Schmidt tasked him and several others to create a $100B business plan for Google. That's back when that was an unfathomable amount of money. The exercise showed that to hit those numbers, most of the revenue would come from search ads, not the other experimental business lines they were exploring. When Google did hit those numbers in 2018, they proved to be right. 
Sridhar of course ended up on the ads team, all the way up to SVP. A highly impactful unit, driven by big data, where a single error in a line of code could cost you $1,000 a second. During his time there Google's revenue grew 36% per year. 
However, after 15 years at Google, and his frustration with the issues that surfaced with the 2016 presidential election, Ramaswamy decided it was time to do something new. 
He wasn't happy with the search ads ecosystem. Though once you've reached that level there aren't many comparable job options.
Disrupting Search
After Google, Sridhar became a venture partner with Greylock.
He also spent a lot of time thinking about what he really wanted to do, and apply his experience to. 
Together with his ex-Google colleague Vivek as a cofounder, they set out to create an alternative. 
Neeva is a paid subscription, private search engine. In turn, it is ad-free, and users are able to have a lot more control over what they see come up in their searches, and over their data and being tracked online. 
Sridhar says he aspires for "Neeva to be like the drinking water that comes out of our tap: cheap, reliable, and affordable to everybody on the planet and operate easily."
They've built a very notable team, including bringing Reid Hoffman onto the board. In addition to putting in $12.5M of his own money, Neeva has raised $77.5M across two funding rounds. Those investors have included Inovia, Greylock, and Sequoia. 
Storytelling is everything which is something that Shridhar Ramaswamy was able to master. Being able to capture the essence of what you are doing in 15 to 20 slides is the key. For a winning deck, take a look at the pitch deck template created by Silicon Valley legend, Peter Thiel (see it here) where the most critical slides are highlighted.
Remember to unlock the pitch deck template that is being used by founders around the world to raise millions below.

Access The Pitch Deck Template
Your email address is 100% safe from spam!
He believes that technology and innovation should be serving consumers, not only a few creators. That they are happy to pay for quality, and they just can't be served the best or objectively with an ad-supported format. 
Listen in to the full podcast episode to find out more, including:
The incredible team behind Neeva
Picking your startup cofounder
The biographies that have inspired Sridhar the most
Ramaswamy's top advice when thinking about starting a business
SUBSCRIBE ON:
Facebook Comments