Felix Reinshagen took the leap from his corporate career and went after his dream of building a future shaping startup. His venture has already raised tens of millions of dollars and is growing globally. 
During our interview on the DealMakers Podcast, Felix and I talked about deep tech, finding what you were meant to create, finding the faith and logic in leaving your day job for a startup, expanding internationally, and the most important things you need to know when you are ready to make the leap into entrepreneurship yourself.
Listen to the full podcast episode and review the transcript here.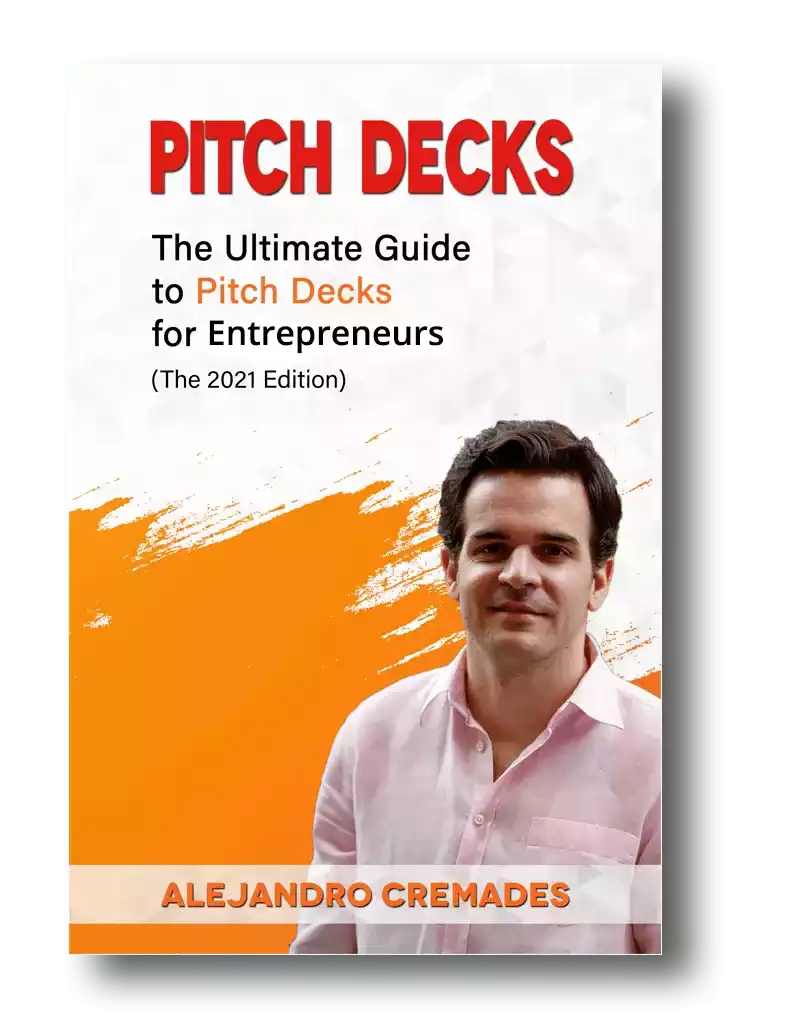 *FREE DOWNLOAD*
The Ultimate Guide To Pitch Decks
Here is the content that we will cover in this post. Let's get started.
Finding Your Way
Felix Reinshagen was born in Hamburg, Germany. He grew up with family members who were both  technical and entrepreneurs. His father was an engineer who built houses. Like most kids he knew he didn't want to go into the family business.
Though he was inspired by the idea of starting something of his own one day. He saw the outcome of his dad's work, how it has impacted neighborhoods, and much of which still stands today, many years later. He admired that he went after his dream, and saw the happiness that brought him, even if others doubted him, or he could have made more money doing something else.
At around 13 years old he gained an interest in software, but it would be years before he would start something of his own involving it.
Being curious helped him do well in school. Wanting to stay challenged and keep his options open he found a university in southern Germany offering a Bachelor's and Master's combination program which would allow him to study both economics and computer science. 
After graduating consulting seemed like another segue into finding his way, and benefiting from seeing many different industries and companies before picking something. 
He joined McKinsey. They put him through his Ph.D, and gave him the opportunity to see how companies worked in different markets. Over the next decade he spent time in NYC around financial firms and fintech companies. As well as in Palo Alto around fast growing startups going from zero to supersized. Yet, he still hadn't found the perfect fit. McKinsey put him on the partnership track and gave him a position back in Germany. 
Taking The Leap
Felix still felt strongly that he wanted to find something unique that may blend the influences from his family, his passion for coding and technology, and was future facing, versus another regurgitation of something already done a dozen times. From seeing what entrepreneurship takes, he also knew it would have to be something he could commit years of his life too, and be willing to put in many weekends and long nights to make happen. 
It would mean giving up a healthy paycheck, stable job and plenty of employer paid perks. All in exchange for taking a risk on an idea, the financial risk of any money invested, and probably not taking any salary for the first year.
At the same time he looked forward and saw that many of those that stuck it out to become senior partners in consulting weren't happy. All the money they were making didn't help. They were bored with their careers. 
He decided the worst that could happen by going for it was he'd have an interesting learning opportunity, and could always go back to consulting. If he didn't try, he would always be unhappy that he didn't take the chance. 
NavVis
Together with three others Felix began spending evenings and weekends working on ideas for the next 18 months. They had some great research around imagery and scenery cognition. This ultimately became NavVis.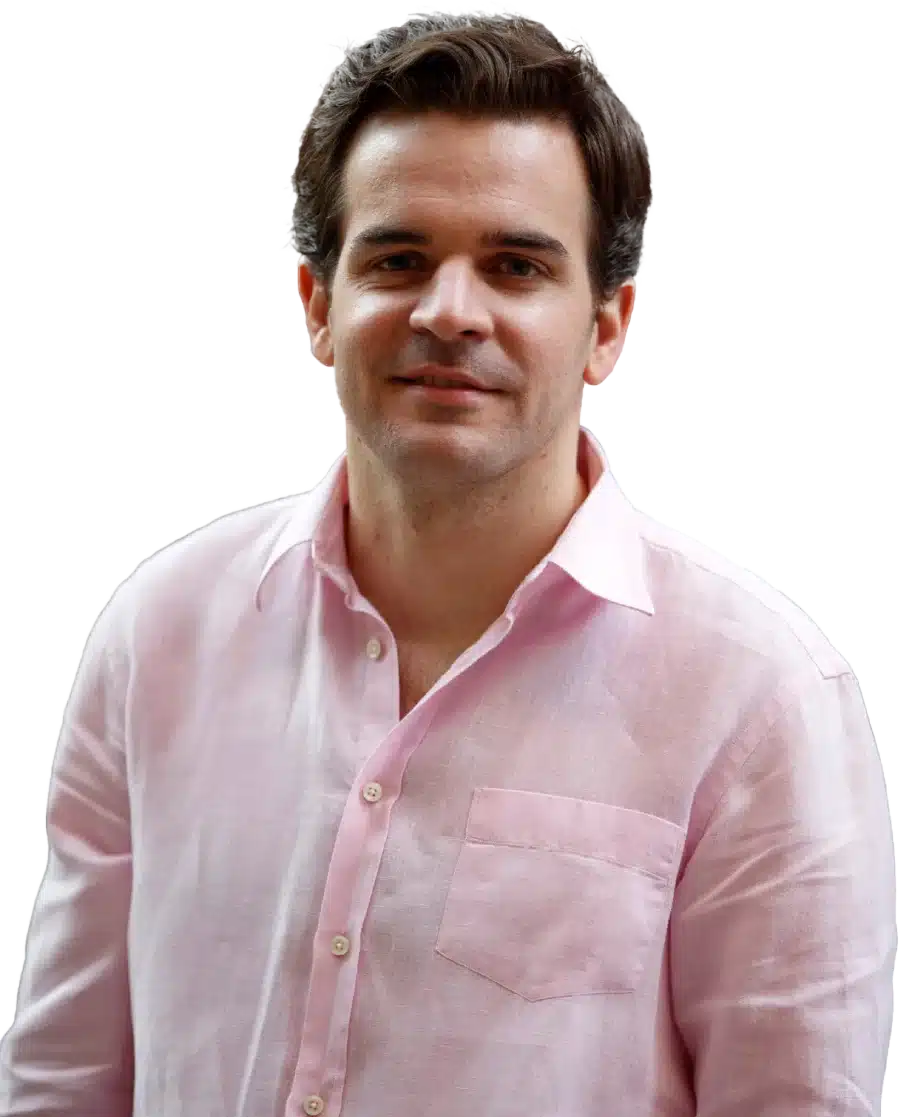 See How I Can Help You With Your Fundraising Efforts
Fundraising Process : get guidance from A to Z.
Materials : our team creates epic pitch decks and financial models
Investor Access : connect with the right investors for your business and close them
Did you realize we spend almost 90% of our time indoors? That may be even more true since COVID showed up. Yet, while Google has done a massive job in mapping out streets for helping us get places in our cars, and even curating images of exteriors of properties, there was no GPS for indoors. 
We spend the vast majority of our time in buildings, yet are without GPS for finding our way around offices, college campuses, giant malls, apartment buildings, hotels, and all these other places we spend our lives. NavVis began working on solving that.
Of course, the first problem that popped up was how do you scan all of these spaces and log them? There was really no existing technology that was efficient and effective enough. So, they began building new 3D laser scanning hardware and computer-based scenery cognition tools. Today, these tools are being used for BIM around the world.
Top Advice For Launching Your Own Startup
The number one piece of advice Felix says he wants to pass on to others is to hire more experienced people. 
You can try to figure everything out yourself, but it is going to be far more efficient and things are going to grow so much faster if you simply hire a few people who already know how to do all of these things. 
Felix also says that one of the most helpful things on their journey was being realistic about how tough it was going to be. Especially coming from academic backgrounds they prepared themselves for the fact that their first product was not going to be a hit. They would have to get out there, make mistakes, improve, refocus and keep looping until it clicked. With this mindset, any roadblocks or challenges you run into are expected. In fact, you could say that is the plan working out. 
Fundraising
While the bruises and bloody noses Felix and his team got knocking on many doors for funding in the early days may have helped pave the way for easier raising for more European tech startups, it definitely took some work.
When they started German VCs were still focused on social media stats and eCommerce metrics, and weren't really embracing new deep tech. Still, they kept knocking.
They've now raised $60M. $20M of that was found from an interesting European Investment Bank program that is a form of quasi equity-debt, with no repayments for five years and low rates.
Storytelling is everything which is something that Kara was able to master. Being able to capture the essence of what you are doing in 15 to 20 slides is the key. For a winning deck, take a look at the pitch deck template created by Silicon Valley legend, Peter Thiel (see it here) where the most critical slides are highlighted.
Remember to unlock the pitch deck template that is being used by founders around the world to raise millions below.
Access The Pitch Deck Template
Your email address is 100% safe from spam!
Listen in to the full podcast episode to find out more, including:
Applying knowledge from past experiences

Expanding into China

How to get in touch with Felix

How they've grown the business
SUBSCRIBE ON:
Facebook Comments