Sir Martin Sorrell, is the mastermind behind the success of WPP and S4 Capital. He has charted an exceptional journey from his birthplace in London to establishing two thriving advertising and marketing services firms.
His tenure in the advertising industry, earning degrees from esteemed universities, and serving in various advisory roles have cultivated in him a distinctive blend of resilience, foresight, and inventive thinking.
Listen to the full podcast episode and read the transcript here.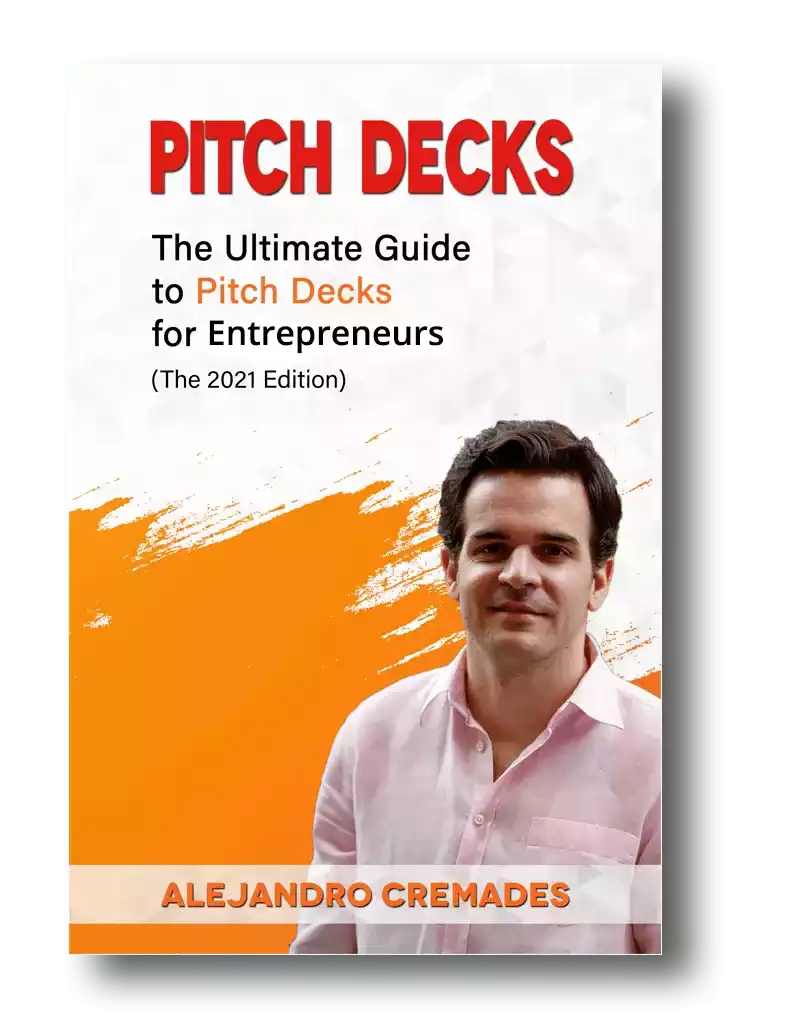 *FREE DOWNLOAD*
The Ultimate Guide To Pitch Decks
Born and Bred in London
Born and raised in the bustling city of London, Sorrell credits his upbringing in this energetic British city for his entrepreneurial spirit. The high-speed environment nurtured a sense of audacity, making London a hotbed for many successful entrepreneurs. His various leadership roles further refined his determination and resilience.
Cambridge Education and Early Career
His pursuit of knowledge led him to the United Kingdom's esteemed educational institutions. He managed to finance his own education through a scholarship at the University of Cambridge.
While at Cambridge, Sorrell focused on economics. His academic journey laid a robust foundation for his future career in the advertising and marketing industry.
Saatchi & Saatchi
Sorrell was an integral part of the team at Saatchi & Saatchi, contributing to the development of what later became a globally renowned advertising firm. His tenure at various organizations provided him with the experience necessary to start his own venture, WPP.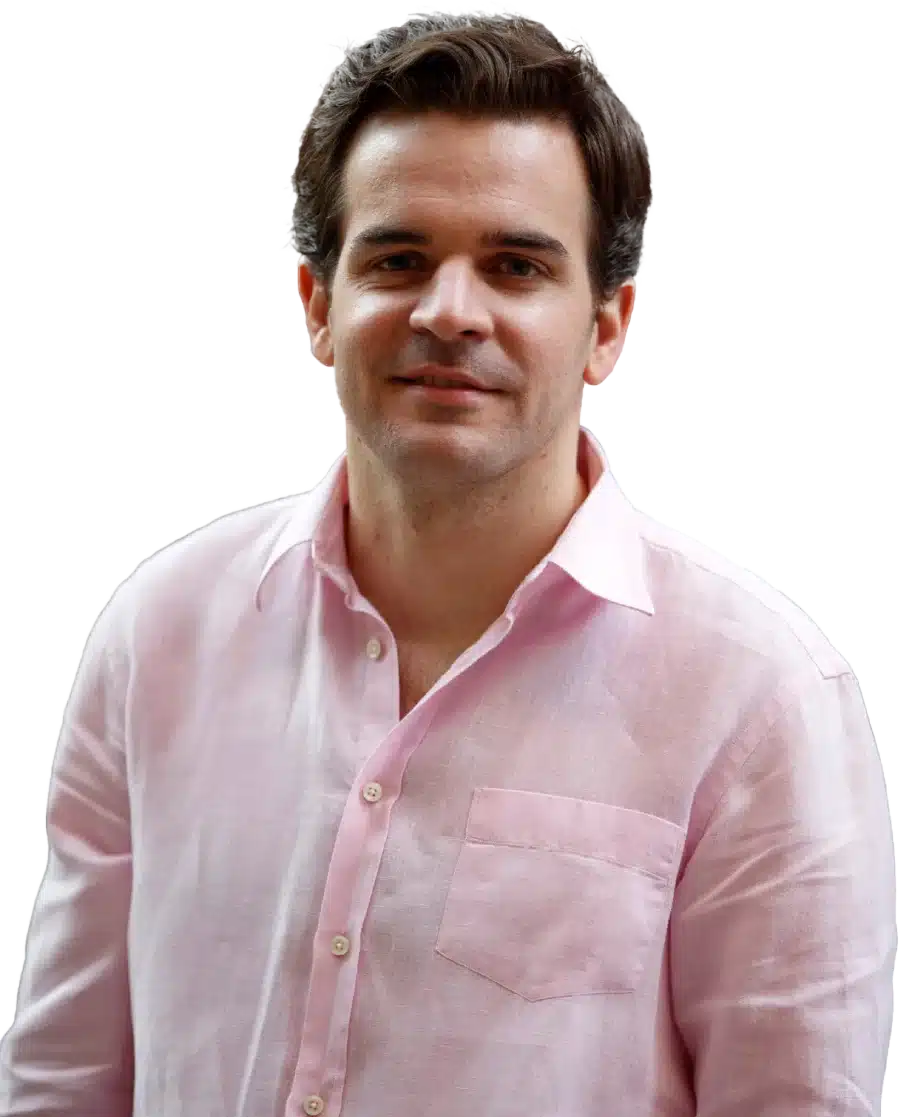 See How I Can Help You With Your Fundraising Efforts
Fundraising Process : get guidance from A to Z.
Materials : our team creates epic pitch decks and financial models
Investor Access : connect with the right investors for your business and close them
WPP: Building A Global Giant
Martin Sorrell's foray into creating his own business led him to take control of a small manufacturing company, Wire and Plastic Products (WPP), which he would transform into the world's largest advertising company.
Sorrell's vision was to construct a global marketing services group that offered a comprehensive suite of solutions to clients worldwide.
Under Sorrell's leadership, WPP acquired a range of marketing services firms, starting with the purchase of J. Walter Thompson in 1987.
This was followed by other notable acquisitions, such as Ogilvy Group, Young & Rubicam, and Grey Global Group, among others. Each addition to the WPP family was carefully selected to complement and augment the group's overall offering, ensuring a holistic service for clients.
Sorrell steered WPP with a focus on understanding and predicting consumer behavior, all backed by data and insights. The company grew to offer a plethora of services, including advertising, public relations, branding, digital marketing, and data analytics.
WPP's rise to prominence under Sorrell's stewardship can be attributed to his relentless pursuit of innovation, a keen eye for strategic acquisitions, and his understanding of the evolving advertising landscape.
WPP, under Sorrell, became the embodiment of a modern, agile, and innovative marketing services company, setting the benchmark for others in the industry.
Sorrell's time at WPP is marked by rapid growth, significant transformations, and industry leadership. Today, WPP has a market cap of close to $9 billion with over 100,000 employees.
However, his relentless drive for innovation led him to step down from WPP in 2018 to embark on his next venture, S4 Capital, with the goal of addressing the new challenges and opportunities arising from the digital transformation in advertising.
The Next Chapter: S4 Capital
An insightful discussion with WPP's board led Sorrell to realize the potential of establishing a new model in the advertising industry that could better keep pace with rapid technological changes.
This led to the founding of S4 Capital, a company focused on integrating data, digital content, and programmatic advertising. Since its inception, S4 Capital has raised substantial investment.
Storytelling is everything which is something that Sir Martin Sorrell was able to master. Being able to capture the essence of what you are doing in 15 to 20 slides is the key. For a winning deck, take a look at the pitch deck template created by Silicon Valley legend, Peter Thiel (see it here), where the most critical slides are highlighted.
Remember to unlock the pitch deck template that is being used by founders around the world to raise millions below.

Access The Pitch Deck Template
Your email address is 100% safe from spam!
Bringing a Paradigm Shift with S4 Capital
Sir Martin Sorrell's latest venture is S4 Capital, a company he founded after observing the need for a new approach to advertising in the digital era.
S4 Capital aims to address the challenges brands face by combining data, technology, and creativity.
Sorrell had a clear mission: to use data and creativity to deliver faster, better, and more efficient advertising solutions.
Using the lessons he had learned at WPP, he and his team at S4 Capital maintain a sharp focus on providing streamlined, end-to-end marketing services for businesses of all sizes.
S4 Capital's innovative approach uses real-time data and analytics to craft engaging content. The data collected is then used to deliver precisely targeted advertising, ultimately leading to higher ROI for brands.
While S4 Capital started as a new player in the advertising industry, it has quickly grown into a successful venture. The company has raised significant capital, and its platform serves numerous clients.
By helping brands connect better with their audiences, S4 Capital has the potential to transform the advertising industry dramatically.
S4 Capital's Vision
The vision for S4 Capital extends far beyond its current achievements. Sorrell aims to make the company a leader in the digital advertising space, which could make S4 Capital a multi-billion dollar company.
More importantly, Sorrell is dedicated to the company's mission of transforming advertising – one brand at a time.
With the ambition to serve a global clientele, S4 Capital represents a significant step towards a future with more effective advertising, better brand-consumer relationships, and improved marketing ROI.
It's a prime example of how data and creativity can be combined to solve real-world problems and make a meaningful impact on businesses.
The Global Approach and The Road Ahead
Sorrell emphasizes the advantages of leveraging global talent and expertise, with S4 Capital having teams in Europe, Asia, and North America.
Despite the challenges, he believes that working with the best talent in the world, regardless of where they are, is a net positive for fast-growing companies – especially in an environment where the competition for talent is fierce.
S4 Capital's vision is to transform the advertising landscape by combining data and creativity to deliver superior advertising solutions.
The ultimate goal is for S4 Capital's unique approach to become the default choice for brands seeking more efficient and effective marketing strategies.
Listen in to the full podcast episode to learn more about more, including:
Sorrell's journey from London to the University of Cambridge
His early career at Saatchi & Saatchi
The journey with WPP
The founding of S4 Capital
His global approach to business and team building
The future of S4 Capital and its impact on the advertising industry
SUBSCRIBE ON:
Facebook Comments