Simon Taylor is one of the rising numbers of highly successful startup entrepreneurs to be coming out of the UK's growing startup scene. His startup, HYCU has raised $89M in funding from top-tier investors like Acrew Capital and Bain Capital Ventures.
In this episode, you will learn:
How HYCU is reengineering data services for businesses like yours
The future of data services
How to get in touch with Simon
SUBSCRIBE ON:
For a winning deck, take a look at the pitch deck template created by Silicon Valley legend, Peter Thiel (see it here) that I recently covered. Thiel was the first angel investor in Facebook with a $500K check that turned into more than $1 billion in cash.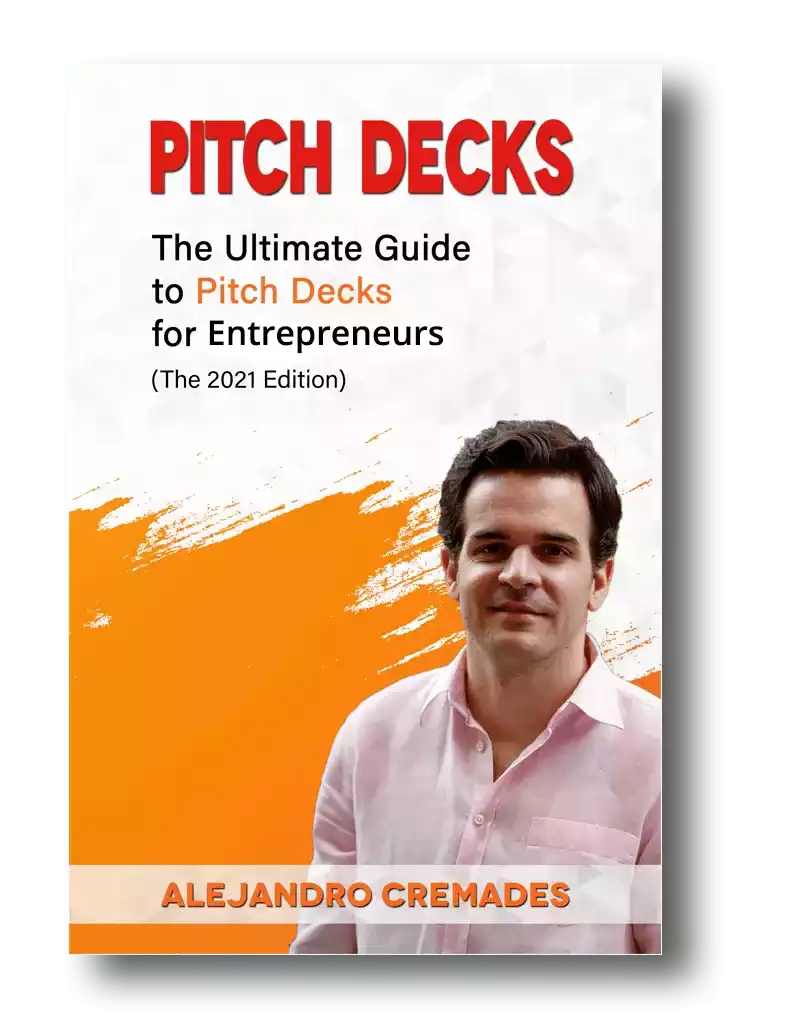 *FREE DOWNLOAD*
The Ultimate Guide To Pitch Decks
Moreover, I also provided a commentary on a pitch deck from an Uber competitor that has raised over $400 million (
see it here
).
Remember to unlock for free the pitch deck template that is being used by founders around the world to raise millions below.
Access The Pitch Deck Template
Your email address is 100% safe from spam!
About Simon Taylor:
Simon Taylor has more than 15 year's experience in go-to-market strategy development, product marketing and channel sales management for the tech industry. An MBA graduate, Simon Taylor has worked with leading companies such as Comtrade Group, Forrester Research, Putnam Investments and Omgeo.
Currently, Simon Taylor is the CEO, HYCU, Inc., a pioneering enterprise software company specializing in data backup, recovery and monitoring for multi-cloud environments. Prior to HYCU, held several senior executive leadership positions within Comtrade Software and Comtrade Group.
In Jan. 2016, Simon Taylor led the Citrix acquisition of Comtrade's management packs for Microsoft System Center Operations Manager (SCOM). The MPs provide Citrix users with comprehensive, end-to-end monitoring, delivering single pane of glass visibility into the entire Citrix desktop virtualization, network and mobility environment. Comtrade and Citrix also signed an on-going product development and support agreement.
Simon Taylor received an MBA in international business from IE (Instituto de Empresa) Business School and an undergraduate degree in operations technology from Northeastern University. Simon Taylor held both Series 6 and 63 licenses and is the author of "John's Book," an acclaimed full length novel published in 2004.
Simon Taylor is a world traveler, interested in unique business opportunities around the globe. Areas of expertise include: market expansion, marketing and business plan design, marketing strategy, new business development, international expansion, emerging markets, public sector, private sector, go-to-market strategy, digital marketing, above the line marketing, below the line marketing, product management, marketing communications, product strategy, sales and marketing alignment, consulting, people management, lead generation, lead development, driving revenue, strategic alliance building, government liaison, rebranding, direct marketing and direct sales.
Connect with Simon Taylor:
* * *
FULL TRANSCRIPTION OF THE INTERVIEW:
Alejandro: Alrighty. Hello everyone, and welcome to the DealMakers show. Today, we have a very exciting guest, a guest that definitely is going to tell us a thing or two about his business. Also, recently, he has announced that he has raised one of the largest Series A financings, which I think is going to be interesting to touch a little bit on and to hear what went behind it. But without further ado, let's welcome our guest today. Simon Taylor, welcome to the show.
Simon Taylor: Alejandro, it's great to be here! A real privilege.
Alejandro: So, originally born in London, where they make fish and chips, and also where it rains quite a bit. But you were raised in Boston, so tell us about life growing up.
Simon Taylor: Yeah. Absolutely. My father was an executive at Wang Laboratories, if you remember the old Wang Company in the '80s. We immigrated from the United Kingdom to Boston when I was about four years old. Yeah, he was a tech guy, so I grew up in the tech scene in Boston in the '80s and '90s, seeing how great Boston could be for technology when all the bright pieces were in the puzzle.
Alejandro: Tell us about university because you went to Northeastern. Then, what happened after that?
Simon Taylor: So, I went to Northeastern right here in Boston. After that, I ended up in your neck of the woods, Alejandro, in Spain, in Madrid, Spain, at Instituto de Empresa, i.e., business school, one of the Top Ten business schools of the world and an amazing school focused very much on global entrepreneurship. I learned a ton about networking about how to set up a company. Frankly, I think a lot of the learnings from my time in Spain are probably what are putting me in the seat today. So, I'm very grateful to the folks at IE.
Alejandro: That's amazing. IE is a great school and a great family that started the university; now, it seems like yesterday, but many years ago. And you're making me now starting to miss, as well, my beloved Spain, and especially the tapas. Oh, come on!
Simon Taylor: Oh! I could eat them every day of the week!
Alejandro: That's amazing. After you did your Master's there, what happened?
Simon Taylor: It was interesting, actually. Backing up a little bit, when I was in my mid-20s, I was working at Forrester Research in Boston, and I decided that I wanted to go global. I raised a little bit of seed capital. I moved to Prague in the Czech Republic. I set up a business trying to identify hot IT companies that I could then bring to the U.S. At 23 years old, God knows what I was thinking, but I went all over the map. I went to Estonia, Lafia, Lithuania, and Romania. I ended up identifying a company in Slovenia that was incredibly strong when it came to outsourcing. I brought them over to the U.S. and set up their U.S. operations. I got them into profitability. It was at that point that I actually took a step back and decided to go to Spain and get my NBA. After that, I met back up with some of the folks who I had been working with at that previous company. We started talking about the way that Eastern European technologists were building amazing technology, but they weren't really monetizing it. They were working as outsourcing providers, service companies, but they weren't creating their own IP and then bringing it to market in the U.S. So, with a couple of colleagues, we decided to do that. We put together a team and ultimately built a monitoring tool company that was doing application performance monitoring and things like that connecting Citrix and Microsoft Systems Center. We brought that to about 2,000 customers, and then I sold that business to Citrix in 2015. It was at that point that the rest is history, as they say. That's when we started to launch HYCU.
Alejandro: Let's talk about HYCU. What was that process or that incubation from the minute that the idea pops into your radar to the moment where you finally say, "This is interesting. We'd better do something about this and launch the business.
Simon Taylor: Yeah, absolutely. It was great, actually. My now CTO, Gordon Gretsky, who I always credit as being the real genius behind the operation. He and I were at a conference in Las Vegas, a tech conference for Microsoft. We ended up sitting down at this table at the Gordon Ramsay Restaurant there. We had this idea, which was very simple. He was a technologist who had been focused on data protection, backup and recovery for 35 years. He said, "It drives me crazy, Simon. All of the backup vendors are building data protection that looks like the cockpit of a plane – thousands of knobs, thousands of dials, incredibly difficult to manage. Then I turned on my iPhone. I slide the button across, and all of my data is backed up. Why can't we bring that simplicity to the enterprise?" That was the simple concept. Right when he said that, the streamers came down from the ceiling of this restaurant, and they announced that we were the 1,000th customer. We were in the middle of this deep business discussion when the Gordon Ramsay people come running out. They bring us a cake. They say, "Congratulations, you're the 1,000th customer in the restaurant. I said, "My gosh, if this isn't destiny, I don't know what is." It was that that was the origin for HYCU, which is not a multi-cloud backup as a service business with over 2,000 customers in 75 countries around the world.
Alejandro: That's amazing. And what is most amazing is that you guys did a pretty big Series A of a round. How much capital have you guys raised to date?
Simon Taylor: To back up just a second, I think the interesting thing here is we're two-and-a-half years into the business. We had an incredible private investor who supported us from Seed all the way to the A round. So we've never raised institutional capital. By the time we actually went out to raise, we already had established ourselves in the market. We had grown really fast. We had 450% year-over-year growth last year. Today, our A Round is actually 87.5 million dollars. That's led by Bain Capital Ventures, along with Acrew Capital, both out of Silicon Valley with Bain, obviously, headquartered in Boston.
Alejandro: That's amazing! Typically, at a Series A, people are looking to show product/market fit, validation. It seems that at this point, you guys were right on. Revenues were probably very decent and at a different level, probably beyond the type of expectations that institutional investors are looking at a Series A. So you probably blow their minds with the output that you were doing in terms of execution.
Simon Taylor: I couldn't agree more. You know, Alejandro, it's funny, actually. When you're a private company that's never taken money, all the VCs figure out who you are. We had an enormous amount of inbound interest from companies saying, "Oh, my goodness. Here's a company that's growing fast. It's on the radar, but it has no institutional capital." That was a great position to be in because we got to meet a tremendous number of venture capitalists, PE firms across the world, and specifically in the Valley. I would say that when we met the folks at Bain Capital Ventures, it felt very different. We've got two new board members that we will be adding in the future, which are Enrique Salem, former CEO of Symantec, and now at Bain, as well as Stefan Cohen, who is one of the architects of Turbonomic here in Boston. I think in speaking with them, understanding how well they knew the space, and how much they could see our vision, and really wanted to help us execute it, all of those were really exciting factors in terms of making us to want to hit the green button and say, yes, to this really outsized A Round.
Alejandro: That's amazing! In terms of the Series A, why did you think it was the right time to raise the Series A at that point? Because it seems that you guys were doing pretty well, maybe to a point where you didn't really need to go through that heavy due diligence, or the level of reporting, or whatever you call it. But here you go, and you say, "Let's do it. Let's bring these people in." So, why? Why did you think it was the right time, at that point, to do the Series A?
Simon Taylor: It's a great question. It was a number of factors, but strangely enough, I think COVID really played into it. What has happened was that because of COVID – backing up a second, HYCU does three things. We do backup and recovery, automated data migration, and disaster recovery as a service. We call it Backup as a Service as an umbrella term, but it's really those three things. During COVID, everybody started fleeing to the Cloud, so we had an enormous influx of business with customers saying, "I need a simple, self-service product that will automatically protect my data and get me to the cloud faster. We started seeing a lot of that, a really big influx. That drove our business up 450% year-over-year. It was at that point that we said we're servicing large governments, large Fed customers, some of the largest Fortune 50 companies in the United States. We're doing all of this without any funding. Imagine what would happen if we could now hit the gas? I think that brought on this discussion, which was we'd never raised; we had never needed to. In order for us to expedite our path to market and to make sure that now as many customers around the world that had access to HYCU, we should put some gas in the tank, and we should really hit the green button. I think that's what led us to eventually speaking with Bain and getting to a deal.
Alejandro: Was that, for example, the $89 million? It sounds crazy, like going into a round thinking that you're going to be raising $89 million, one of the largest Series As, probably the largest that I've heard in 2021. Is that something that you go into the conversations with, already knowing that that's going to be the number, or is that more like listening, being part of the conversation with those candidates, with those investors, and then as a result of being in that conversation with those investors is something that really comes up as the number that it makes sense to raise?
Simon Taylor: That's such a great question! I think it's a mix of both. Somebody once said to me, an opinion is worth 20 IQ points. I think that's very true when you're raising. You absolutely need to know where you want your business to go. You need to ultimately know how much gas you need to put in the tank to get a specific result. But when it comes to how much you actually need to raise for a specific round, a lot of it comes down to the discussions you have with the investors as you move down the line. So you might go into it saying, "We think we want this. This is what we want to do with it." In some cases, they might push you lower. In some cases, they might say, "You know what? We think you should take more. We actually think that in this situation, the market is poised to accept HYCU globally. We want to make sure that you guys can run, run, run. I think what I really liked about the Bain Capital approach was it's a very collaborative discussion. You don't have this board room, suit and tie meeting where they close the door and then let you know afterward what's going on. Everything was very open. There was a very direct line of communication. They told us what they liked, what they wanted to do, how they were thinking about the business. They asked us where we wanted to be and how we saw ourselves growing. We had a very collaborative discussion around how we could be the most efficient at going to market and propelling the rocket ship to the moon as quickly as possible. So, very much a joint collaborative discussion there.
Alejandro: I think that makes sense. In terms of the business model, especially for the people that are listening to really get it, how do you guys make money at HYCU?
Must Read: Ross Buhrdorf On Selling His Startup For $3.9 Billion And Now Raising $70 Million To Help You Start A Successful Business
Simon Taylor: Great question. We, like many enterprise technology vendors, started out with perpetual licenses, selling the old license with a 20% support. We were forced very quickly to switch to a SaaS, to a service model. We did two things. One, we made sure that we architected all of our native integrations, all of our backup services as true SaaS. SaaS meaning as a deployment model, you can turn it on. Nothing to download. Nothing to bring in professional services to integrate. You're literally just going into the cloud, turning on your service, and then the service is doing the rest for you. In terms of the commercial model behind that, we do it a couple of different ways. But for the public cloud customers, we wanted to make sure that the customer was experience HYCU and consuming it in exactly the same way they're consuming the public cloud itself. It's all about getting rid of the friction. We want it to be easy for customers to buy. So customers typically buy storage through consumption, so they can also buy HYCU through consumption. The more they backup, the more they recover, the more data we're restoring, the more we can actually go ahead and charge them for it. It's a great model because it's very aligned with the way that they're managing their entire storage when it comes to cloud. Something else I'll point out here is that we never store our customers' data. While we track how much data is being stored in the cloud so we can charge customers for it, we believe that a data protection vendor is there to protect your data, not own it. We're not sitting around, putting our arms around your data and saying, "Give this to me." We don't want to make money off your data. What we want to do is make sure we protect your data and then charge you for the service. The way we do that is simply by adding a coefficient to its being consumed and used and charging for that consumption.
Alejandro: Obviously, that's where we are today, and you guys are making a killing. The rocket ship is in motion. Imagine you go to sleep tonight, Simon, and you wake up in a world where the vision of HYCU is fully realized. What does that world look like?
Simon Taylor: That's a great question. It's a powerful question, actually. Again, going back to that original vision/discussion that we had about why we built HYCU, we wanted to simplify the concept of data protection. To put it another way, when you think about storage, storage used to be cluggy. It was lots of stuff on-prem. Then public cloud came out, and they simplified it. They made everything of real service. HYCU wants to do exactly the same thing for data protection. If you think about it, today, your data is your most valuable asset as a company or as an organization. We want to protect it for you, but we want to be able to protect it not just on-prem and not just in the cloud, but anywhere your data sits, whether that's a SaaS model so whether you're using a SaaS service like Office365, whether that's in the public cloud, like Microsoft Azure or Google Cloud, or whether that's on-prem like a Nutanix or VMware, etc. That's today. In the future, what we want to do is we want customers to be able to turn on HYCU's prodigy platform, literally, have it discover their entire environment, natively integrate into every platform they're using, visualize all of their data under a single pane of glass, and let CIOs and VPs of infrastructure in IT departments around the world take back control of their data because it's out of control. There's so much data in so many places right now that people are backing it up and protecting it in a thousand different ways, and sometimes none. So we want to ultimately help them to take back control of their data, protect their data, and also make sure that all of their data protection is natively integrated into the platforms they're using so that we can avoid things like ransomware, criminality, cybercrimes, etc. We believe that HYCU's prodigy platform could ultimately become the major blockade between the bad guys and your data set. I think that's a really, really exciting premise – true Backup as a Service that covers your entire data state.
Alejandro: I love that, Simon. Anything that perhaps you can share with the people that are listening and watching in terms of the scope of the operation so that they get an idea of the size, maybe the number of employees, or where things are at the moment?
Simon Taylor: Right now, we've got about 200 employees in about seven countries around the world, maybe ten. We've got two large engineering centers in Europe. We've got an office in Chicago and an office in Boston. We're going to be adding over 100 employees in Boston the next nine months. So it's a massive ramp-up for us, and we're really excited about it. I think it's important for a couple of reasons: 1) With COVID, the market has been hit very hard. For me, as somebody from Boston, it's very exciting to get to invest in the city I live, hiring people, bringing on new talent, and getting to leverage all of the great technological advances that Boston has to offer. This is wonderful. If you love your city, you want to be able to support it, and what better way to support it than to build a huge team right in the city where you live.
Alejandro: Hiring 100 people in nine months and 200 people, and you just got started with the business. How do you think about onboarding so many people so fast and then also doing it in a way in which the essence of the culture doesn't get lost?
Simon Taylor: Those are two great questions. The first, what I'll say is, our internal joke is that the hardest job for this year belongs to our HR Director because onboarding that many people is a massive challenge. Obviously, we're going to be building on our HR function. We need to make sure we've got great talented people who are helping with that onboarding process. The second thing we've done is we've started building out what we call HYCU U, HYCU University, which is an end-to-end program for onboarding and training every member of the HYCU team. I think that's been very important, making sure that we've spent the time, money, and resources to invest in a program specifically to help new employees get on board because you're absolutely right. Otherwise, you just lose it. They come on board. They start to lose the culture. They don't know what the job is. That can really be disruptive. So we got ahead of that. We started the HYCU U development process about six months ago, and we're about to launch that in the next couple of months. To your next point, and I love that question, actually, about culture. I'm a huge culture buff. I think the CEO's major job is to build the vision of the company, sell the vision of the company, and then bring the culture and make sure it sticks. One of the most important things about our culture is what we call our Core Values. A lot of companies today, you hear about core values, and they almost sound like marketing.
Alejandro: Right.
Simon Taylor: For us, our core values are legitimately what makes a great HYCU. The three core values, we call it Better with Age, Authenticity, Grit, and Empathy. Just to take a second to tell you about those, Alejandro. I think authenticity is just being who you are. I'm a unique person; you're a unique person. I don't want to have to sit here and have a conversation where we both act like somebody else. Let's be real.
Alejandro: Right. Yeah.
Simon Taylor: That's sort of basic, but we've got to do it. The second is, in a startup environment, we're always, for a long time, going to be a startup; no matter how much money we raise, we need the grit. We need folks who are fighters, who are going to come on board and are going to dig in and do the work and be passionate about it. I think that's really important. And the last one – I have to say again, going back to IE Business School, I formed some of these ideas at IE. The idea of empathic leadership is so important, and really putting yourself in other people's shoes. I think there's so much emphasis these days on being the smartest guy in the room or the smartest lady in the room. But, at the end of the day, that doesn't get you anywhere. You're not going to help your customers, you're not going to help your employees, and you're not going to help your partners if you sit around saying, "We know everything. We know best." It's much better to put yourself in someone else's shoes and spend every moment of the day trying to learn – trying to learn how to understand their challenges and then go about trying to fix them. I think if we can hold onto those three core values and make sure we drive them into everything that we do, then we'll be really successful.
Alejandro: I love that. Now, let me tell you this – it's typically a question that I ask the guests that come on the show. If I put you in a time machine, and I put you back in time, let's say in 2018, when you're thinking about HYCU, the idea, and launching a business around it. If you could go back in time and give your younger Simon one piece of advice before launching the business, and why, given what you know now, what would that be?
Simon Taylor: Can I give two?
Alejandro: Go for it.
Simon Taylor: From a tactical perspective, Simon, do not ever use perpetual licenses. Go right to subscription because it's going to be a complete waste of time. Everybody wants to buy a subscription. That was a complete waste. At a higher level, I think the important thing to do would be to tell my younger self that it's really important to embrace some level of balance because what I've realized in the last couple of years is that when you're creating a startup, it is an all-consuming task. It takes every ounce of your strength, every ounce of your mental energy. Probably, when I started, I believed that in order to get the best out of myself, I had to work 24 hours a day, 7 days a week, 365 days a year. The risk with that is you're not always going to be able to bring your best self to the game. It's important that you actually do take those moments to go running, get some exercise in, think about the completeness of your own life. Now that I've started to do that more and added some balance back into the equation, I find that I actually make better decisions, and I think the company is happier and healthier for it.
Alejandro: I love it. I think that having that balance definitely contributes to being productive. If you don't sleep well, you're going to end up with depression or whatever that is. I think there are people like the founder of Reddit, Alexis Ohanian, that is talking about hustle-born and how people should stop thinking about and having that mindset. I'm glad that you touched on that, Simon. For the people that are listening, that want to reach out and want to say hi to you, what would be the best way for them to do so?
Simon Taylor: You can find me on Twitter at #simonHYCU or go to www.HCCU.com.
Alejandro: Amazing. Simon, thank you so much for being on the DealMakers show today.
Simon Taylor: It was such a pleasure, Alejandro. Thank you for having me.
* * *
If you like the show, make sure that you hit that subscribe button. If you can leave a review as well, that would be fantastic. And if you got any value either from this episode or from the show itself, share it with a friend. Perhaps they will also appreciate it. Also, remember, if you need any help, whether it is with your fundraising efforts or with selling your business, you can reach me at [email protected].
Podcast: Play in new window | Download
Subscribe: Apple Podcasts | Google Podcasts | Spotify | Stitcher | TuneIn | RSS | More
Facebook Comments