Liz Giorgi got her feet wet bootstrapping her first company. After getting that business acquired she has gone on to launch a fast growing venture backed startup that has already raised tens of millions of dollars. 
On the Dealmakers Show Giorgi talked about bootstrapping versus VC backed businesses, how to position your company for an acquisition, and how the markets are changing. Plus, the future of the internet, fundraising, and how to build a great team.
Listen to the full podcast episode and review the transcript here.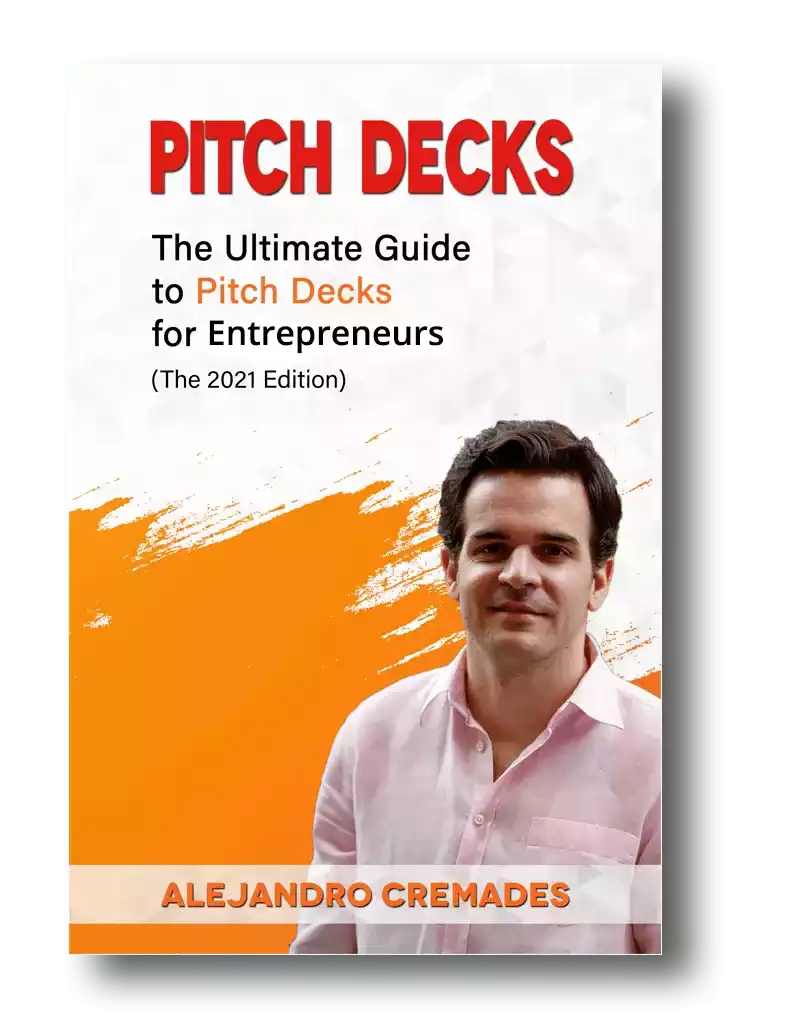 *FREE DOWNLOAD*
The Ultimate Guide To Pitch Decks
Here is the content that we will cover in this post. Let's get started.
Storytelling As An Entrepreneur's Superpower
Liz Giorgi's family immigrated to the US from Italy. It was in Minnesota where her mother and father met, and she was born. 
She grew up in the family business. A canoe outfitter which ran expeditions for tourists. Liz says that she learned a lot about entrepreneurship in that period. From the power of building community, creating positive feelings about your business, customer retention and repeat customers, and getting referrals. 
Like many teenagers with that slightly rebellious entrepreneurial spirit Giorgi says she initially rejected the idea of following in her parents footsteps. Of course, life often has a plan of its own.
Instead Liz took off to study broadcast journalism. She probably never expected what she learned about storytelling to be so pivotal and valuable. Today, she calls storytelling a superpower. 
If you are good at it, she says it will give you an edge in business. It can give you an edge in talking to prospective customers, recruiting employees, and attracting partners and of course, investors as well.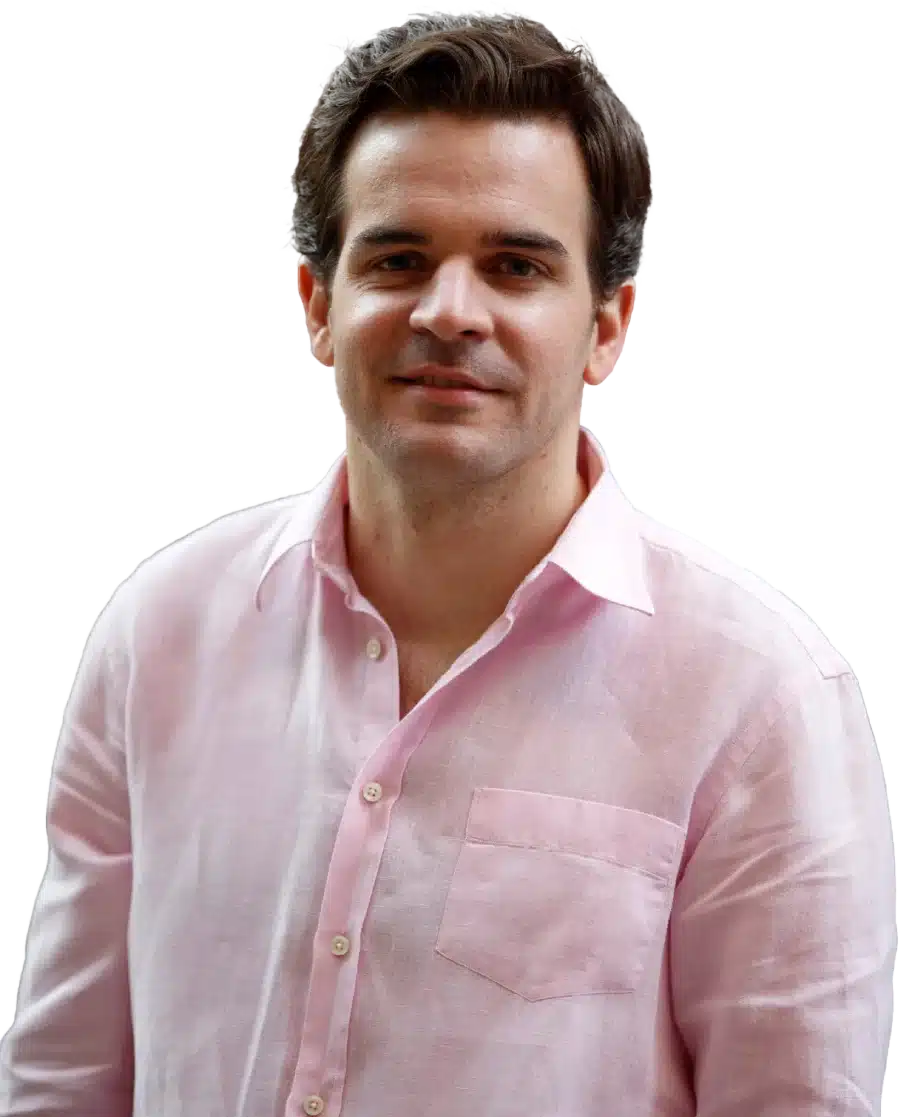 See How I Can Help You With Your Fundraising Efforts
Fundraising Process : get guidance from A to Z.
Materials : our team creates epic pitch decks and financial models
Investor Access : connect with the right investors for your business and close them
How To Get Your Startup Acquired
Liz tried to join the workforce. She says that she "needed to fail gloriously at being an employee," in order to become an entrepreneur instead. 
She appreciates the development of her skills and learning to collaborate that she got from working for others. Though she pretty quickly realized that she didn't want to be stuck in an antiquated corporate structure. 
Giorgi says that she saw YouTube was going to be an important place for brand storytelling. So, she decided she would dive into that with her own first company, Mighteor. 
Mighteor set out to "be the best in the world at creating professional quality ads for the internet." They were a service based business which billed hourly for their creative services. They helped brands like Microsoft and Wells Fargo get on Instagram, YouTube and Facebook. 
This was her MBA. She says until the company was making a million dollars a year in sales she didn't really get serious about the financial side of the business, learning P&Ls and so on. 
Something Liz says she recommends for every founder, and what led the acquisition of Mighteor, was preparing the company to be taken over by someone else. 
At first she thought she might just bring in a new executive to run the business for her. So, she wrote out the processes and systems, created a handbook, and more. Then it became clear that there was really no one on the team with the business acumen to take over and really grow the company. It was so driven by the relationships that the team had with their customers that bringing in an outsider to head it up just wasn't going to work either. 
Instead she decided on hiring a business broker. They went out and rounded up some offers over the next nine months. They picked on and signed the LOI. The deal eventually closed about another four months after that. 
Bootstrapping Versus Venture-Backed Startups
Mighteor was completely bootstrapped. Whereas her latest company has taken in VC money. 
She is still of the mind that bootstrapping deserves more credit and celebration. It has many advantages. It certainly makes you wiser about how you spend your money, and propels you to make sales. Small bootstrapped businesses continue to be the lifeblood of the country and innovation in general. 
It has its risks and detractors too. You may end up putting your personal credit and assets on the line. Growth is certainly slower. 
With Liz' most recent startup, her goals were much bigger. Instead of being fine with a couple million a year, she aspired to build a company that would generate hundreds of millions of dollars in revenues. She also just saw the opportunity being so much bigger. It just made sense to not only roll in the money she made from the sale of Mighteor, but to take in VC capital as well. 
Of course, this path also comes with the need to create more structure, with finance and HR departments, and forming a board. 
soona
Although she does not recommend it, this founder jumped right into her next company after selling the first, without taking time off. 
The idea was not only to start a technology company, but one which would expand her previous work to help all businesses be more creative and succeed online, not just giant corporate brands. 
Her current venture soona, has already raised $51M since coming through the Techstars program. Including a Series A with Union Square Ventures, and a Series B with Bain Capital Ventures.
In the last two years they've grown from just 13 employees to 130. 
Storytelling is everything which is something that Liz Giorgi was able to master. Being able to capture the essence of what you are doing in 15 to 20 slides is the key. For a winning deck, take a look at the pitch deck template created by Silicon Valley legend, Peter Thiel (see it here) where the most critical slides are highlighted.
Remember to unlock the pitch deck template that is being used by founders around the world to raise millions below.

Access The Pitch Deck Template
Your email address is 100% safe from spam!
Listen in to the full podcast episode to find out more, including:
How to pick your team
How Soona is beautifying the internet and providing access to creativity
Liz Giorgi's top advice when starting a business
SUBSCRIBE ON:
Facebook Comments