Christine de Wendel kickstarted her fintech startup with a massive $24M Seed round. Followed by an even larger Series A fundraising round, just four months later.
On the Dealmakers Show Christine de Wendel shared what it takes to successfully build a hyper growth company. Including how to assemble a 400 person, all remote team, in seven countries, in just 10 months. Plus, the best job you can get before becoming an entrepreneur, choosing your startup idea, and how to find some work-family balance in the midst of it all.
Listen to the full podcast episode and review the transcript here.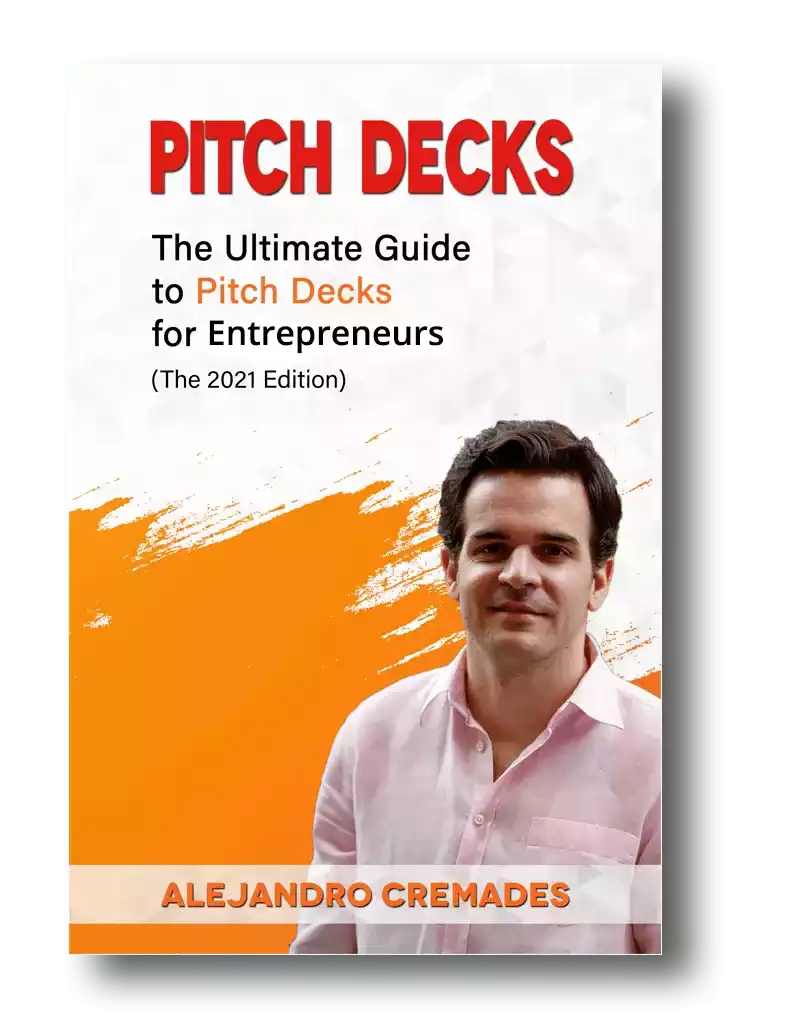 *FREE DOWNLOAD*
The Ultimate Guide To Pitch Decks
The Best Job To Prepare You For Entrepreneurship
Christine de Wendel was born in Atlanta, GA, to an Austrian father, and French mother. A city she has recently returned to raise her own kids in, and launch her startup baby from. 
Like many highly successful entrepreneurs Christine gained her large scale, global perspective from traveling. 
In her early 20s she decided to move to Europe and spent close to 20 years there building and growing businesses. Between the two continents she has found many similarities in the tech world, as well as many cultural nuances.
Christine has been to some of the best schools. Including Georgetown, and the London school of Economics, and holds an MBA.  
Right out of school she went to work for management consulting firm Bain. She recommends this as the best job you can start out with to prepare you. 
It taught her how to break down big problems into little ones to solve. It developed her analytics, public speaking, presentation, and strategic thinking skill sets. It also gave her a powerful network of peers and mentors. One which she can still call on today.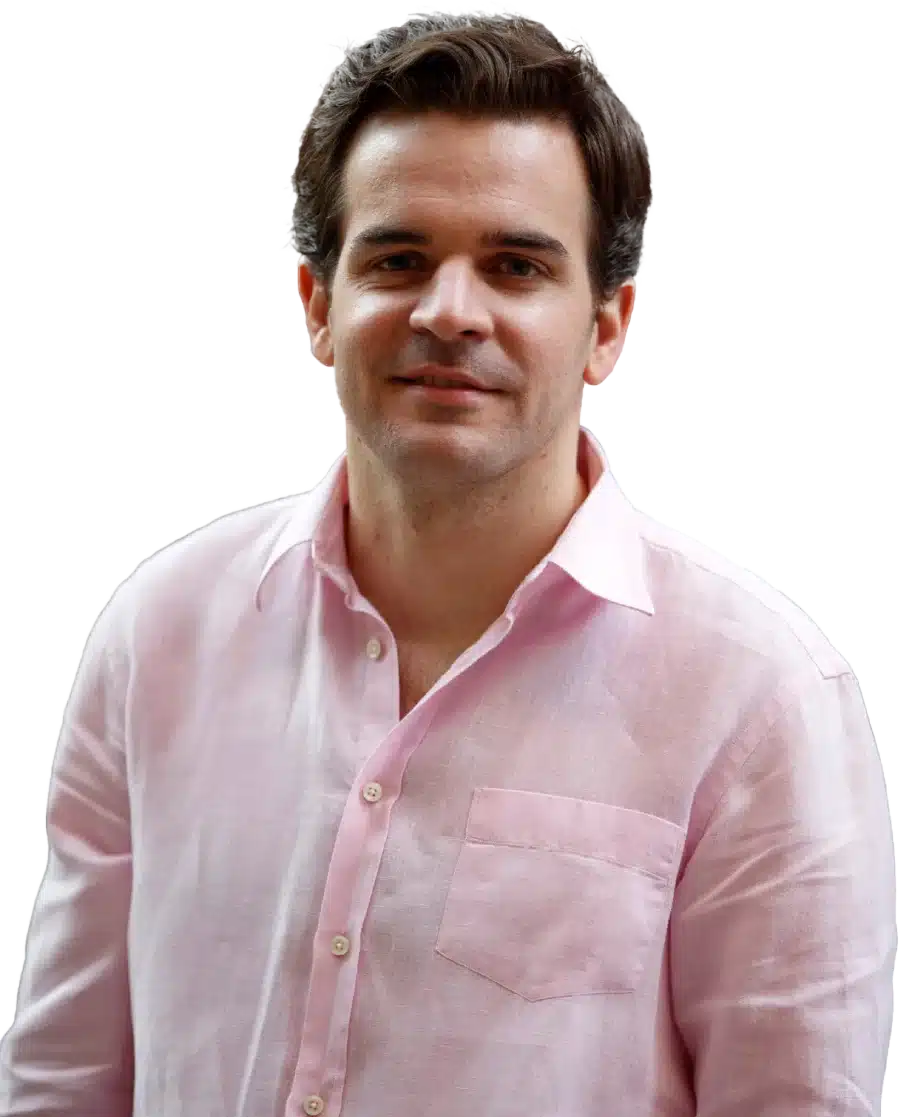 See How I Can Help You With Your Fundraising Efforts
Fundraising Process : get guidance from A to Z.
Materials : our team creates epic pitch decks and financial models
Investor Access : connect with the right investors for your business and close them
Scaling Hyper-Growth Businesses
After her stint in consulting, working in the hospitality industry with Starwood, and having her first child, Christine said that she wanted to try something more entrepreneurial. 
She was recruited by a fast growing startup in Europe. Joining this fashion platform when it was just 100 employees, it grew to 12,000 employees and $4B in sales by the time she moved on. 
Across her experience with multiple fast growth startups she says that the keys to preparing for great success include simply having the guts to go out and decide to hire thousands of people, and launch in new countries. Especially when you are still shaping and working out your business model. 
On top of this, it certainly helps to have bold leaders, and to have very bullish investors who will push you. 
A combination of huge vision, courage, and access to fast capital. 
During her time with this company, and through their IPO, she added two more children to her family. It seemed to make sense to look for a role with a little less intensive travel schedule. Which is when she was recruited as the CEO of another fast moving company in Paris. 
In this position she found out how it was possible to run a hyper growth company, with billions of dollars flowing, and adding hundreds of employees, while still having a great culture and respecting team members' needs for work life balance. Something which has certainly inspired her, and has influenced how she has built her own company today. 
Sunday
Hitting forty years old, and having spent years scaling businesses in Europe, Christine says she wanted to move her kids to be raised in the US, and was ready to start a company of her own. 
So, she and her husband quit their jobs, and moved back to Georgia, in the middle of the COVID pandemic. 
The next three months were spent exploring different business ideas, and talking to hundreds of people about them. She was set on finding an even bigger opportunity that would really have an impact. 
It was then that she received a call from a friend in London. Victor Lugger had already been a successful entrepreneur in the restaurant space. He was looking for a cofounder for his $100B idea. One which aims "to become the Paypal for bricks and mortar." 
Christine said that she found the idea simple, and everyone she pitched it to got it right away. Which is one of the core tests for any startup idea. 
Equipped with just a powerpoint and an idea they set off to change the payment industry with their startup, Sunday. 
They chose to begin in the multi-trillion dollar hospitality space. Removing the need to ever have to wait for a waiter to bring your check, or come back from who knows where with your credit card again. 
What used to be a grueling and frustrating 15 minute or longer experience, is now just 10 seconds, using Sunday's QR codes on tables. It integrates your phone with the POS, for a seamless payment experience. 
Fundraising
Smartphones were now all enabled with the ability to read QR codes, and most consumers had become aware of what they are. The pandemic was raging, and people were more reluctant than ever to be handing their credit cards to germy strangers. It created a perfect storm for Sunday to raise a huge $24M Seed round to get going.
Instead of the usual 18 month process, Sunday raised an even larger Series A funding round, just four months later. 
They had the story, total addressable market size, and strong team that investors were looking for.
Storytelling is everything which is something that Christine de Wendel was able to master. Being able to capture the essence of what you are doing in 15 to 20 slides is the key. For a winning deck, take a look at the pitch deck template created by Silicon Valley legend, Peter Thiel (see it here) where the most critical slides are highlighted.
Remember to unlock the pitch deck template that is being used by founders around the world to raise millions below.

Access The Pitch Deck Template
Your email address is 100% safe from spam!
They had the story, total addressable market size, and strong team that investors were looking for.
Listen in to the full podcast episode to find out more, including:
How to hire a remote team of 400 in multiple countries, in just 10 months
Christine's top advice for other entrepreneurs
How to balance your family and scaling a big business
SUBSCRIBE ON:
Facebook Comments