Alex Friedman is an experienced businesswoman, who has brought a wealth of knowledge to make millions of lives easier. So far LOLA has raised millions of dollars to fund her mission, and the brand is only growing.   
Having a few daughters myself, I was excited to have Alexandra appear on a new episode on the DealMakers Show. We talked about getting equipped to be an entrepreneur, what investors look for in funds and VCs to give their money to, the advantage of consumer products as a founder, and fundraising for your startup.  
Listen to the full podcast episode and review the transcript here.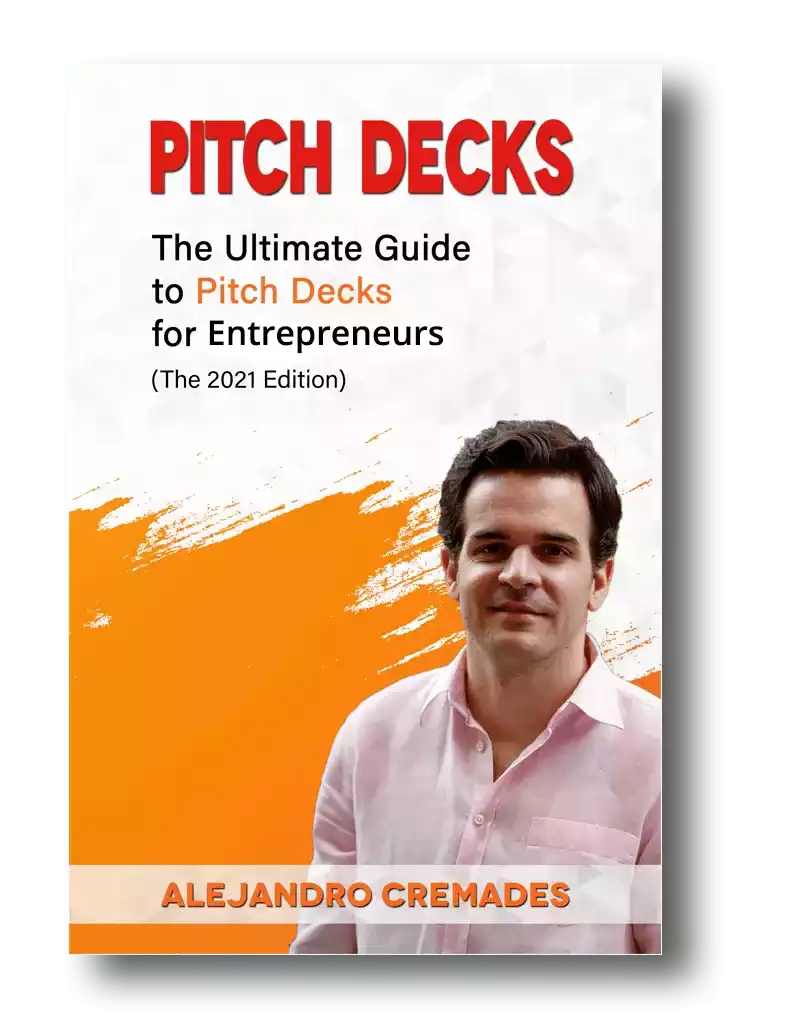 *FREE DOWNLOAD*
The Ultimate Guide To Pitch Decks
Alex Friedman was born and raised in New York. She originally planned on being a journalist. She was the editor of the school paper. She loved storytelling. A skill which has certainly come in handy as an entrepreneur.   
However, halfway through college at Dartmouth, she took an interest in the business. She discovered a great overlap, where she could also apply her passion for stories.   
She dove into a private equity consulting project to help firms decide whether to follow through on investments or not. It was market-focused due diligence that evaluated the market size, competition and ability to disrupt. There was a lot to learn from looking at the same factors for many different businesses.  
Alexandra took a special interest in consumer products businesses and what made them successful. It's the products you use that you are passionate about and have opinions on.  
Here is the content that we will cover in this post. Let's get started.
What Investors Are Looking For  
Alex Friedman has the advantage of having seen the investment world from an angle that most investors don't get to witness. Her next gig was working for an early fund of funds that raised money from high net worth individuals to put into VCs.   
The template she found funds use for deciding whether to invest in a venture manager or not looks at these 13 factors.   
Length of experience 

The team, their expertise and ability to work together

Types of deals

How they find deals and deal flow

How they evaluate their own investments

Investment strategies

Fund size

Track record of performance

Overall return

Returns by sector

Return by type of company 

Return by team member

What terms are being provided to the investor
Dangerous Entrepreneurs  
Even though Friedman now says her top piece of advice to other aspiring entrepreneurs is now to do it younger, I consider founders with Alexandra's background 'dangerous' in a good way. Meaning great indicators of being prepared for success.   
She recommends jumping in earlier. Once you just do it, it is far less scary. You'll learn plenty over the next year. You probably won't find anything as exciting.   
There is never a right time. Alexandra says if you can figure out a way to do it financially, and set yourself up for the risk, to try it for a year.  
Yet, she says this because she herself took the long route. A path that I've seen many others take. Of all the successful founders of the most funded, most highly valued and fast-growth startups I've interviewed on the DealMakers Show, most have in common a background in consulting, investing or investment banking. She has it all. Plus an MBA from a top business school.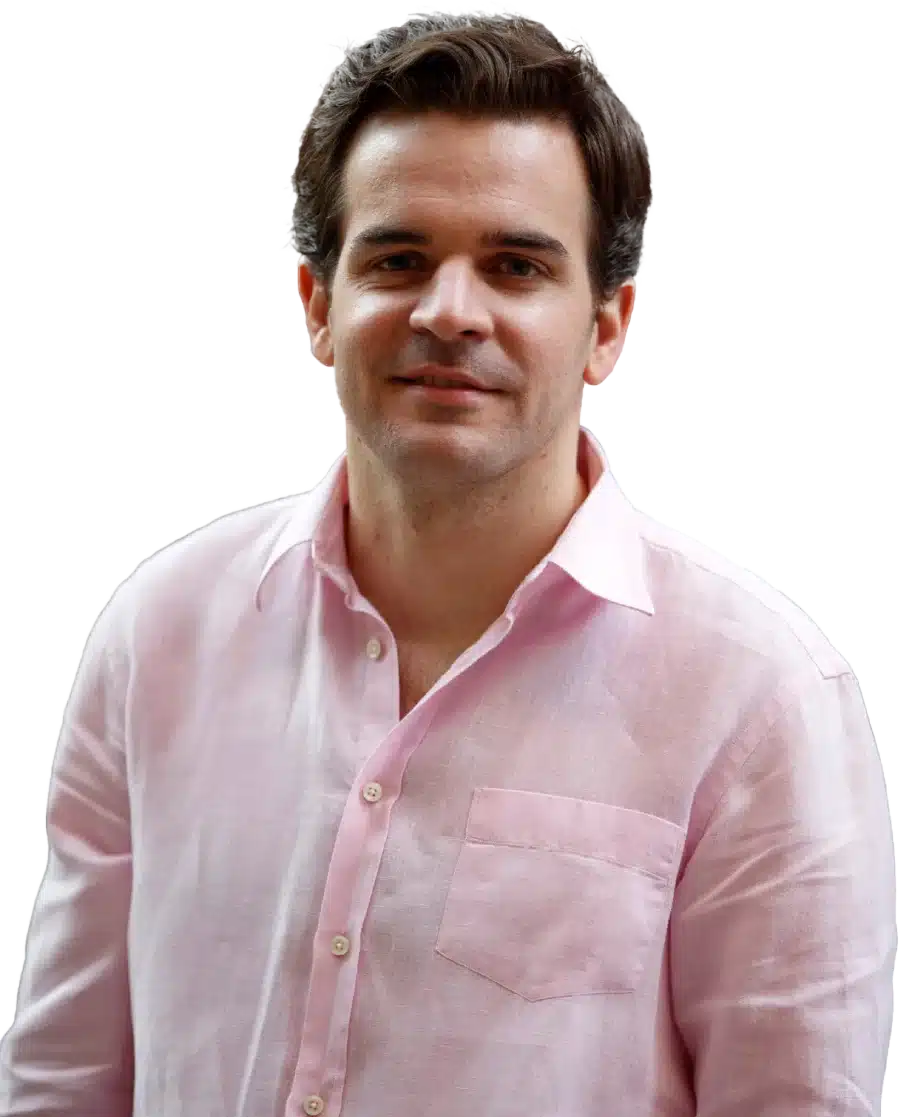 See How I Can Help You With Your Fundraising Efforts
Fundraising Process : get guidance from A to Z.
Materials : our team creates epic pitch decks and financial models
Investor Access : connect with the right investors for your business and close them
Alexandra chose to go back to school to get her MBA from Wharton. She wanted to deep dive into additional areas and build out her network. A smart move.  
At Wharton, she was encouraged to pursue entrepreneurial activities, come up with ideas, try to execute on them, fail and learn from the experience.  
Flurry  
Exiting school at a time when the economy was still rocky, and being a little risk-averse this founder did a stint at Boston Consulting Group, before joining startup Flurry.   
Flurry was still only around 100 employees. They had several rounds of funding in their belt and a strong leadership team. She stayed through the acquisition by Yahoo for an estimated $200M to $300M.  
Important Conversations  
Alexandra met her now cofounder Jordana. Jordana shared her ideas for changing the feminine care industry with subscription tampons.   
They spent several months getting together to talk about the idea. They worked on financial models, slides, and felt each other out as potential business partners.   
They went out to talk to potential customers. They spent hours in cities across the US talking to women about their experiences and pain points with other products. They even had video chats with customers to get feedback.   
They talked to potential investors. They found investors who were looking for strong founders with big opportunities and saw this business as a great way to make money. That gave them the confidence to go all in.  
Startup Fundraising  
The cofounding duo set out to meet early-stage seed investors and angels on a mission to raise a couple hundred thousand dollars to get off the ground.  
They had a lot of fun pitching tampons, educating investors through "Period 101" powerpoint slides,  demonstrating the product and passing out samples to make investors to take home for their partners to try.   
They've since raised $35.2M and have expanded well beyond tampons with pads and liners, cramp care, and a suite of sexual health products designed for women.   
Since their last raise a year and a half ago they have tripled the size of their team, invested in growing awareness and marketing, in addition to innovating on their own IP ahead of exciting new product launches on the horizon for LOLA.  
Storytelling is everything which is something that Alex and her team were able to master. Being able to capture the essence of what you are doing in 15 to 20 slides is the key. For a winning deck, take a look at the pitch deck template created by Silicon Valley legend, Peter Thiel (see it here) where the most critical slides are highlighted.
Remember to unlock the pitch deck template that is being used by founders around the world to raise millions below.
Access The Pitch Deck Template
Your email address is 100% safe from spam!
Lean Startups  
The founders wanted to stay lean, even after raising their first $1.2M.  
They did lots of grassroots marketing and built a community of hundreds of brand ambassadors.  
They gave out free products and gained referrals. They used the press. They experimented with paid marketing and social media before going offline with TV, radio and direct mail.   
Their mission has expanded and they now aim to be there for women at every life stage from her first period to her last hot flash.  
Listen in to the full podcast episode to find out more, including:  
The traits of great Venture Capital firms

Ways to build powerful networks

The potential behind consumer markets

Messaging and driving awareness

How do educate investors
SUBSCRIBE ON:
Facebook Comments