Rachel Drori is the founder and CEO of Daily Harvest which delivers superfood eats delivered to your door, frozen and ready to enjoy on your schedule. The company has raised $43 million from Lightspeed Venture Partners, Collaborative Fund, BAM Ventures, Hedgewood, 14W, M13, Rubicon Venture Capital, and Serena Ventures to name a few. 
In this episode you will learn:
How frozen food can be better than fresh off the shelves

Navigating the trials of startup fundraising

The one metric which will tell you you've got a hit business

The value of good advisors and gut instincts
SUBSCRIBE ON:
For a winning deck, take a look at the pitch deck template created by Silicon Valley legend, Peter Thiel (see it here) that I recently covered. Thiel was the first angel investor in Facebook with a $500K check that turned into more than $1 billion in cash.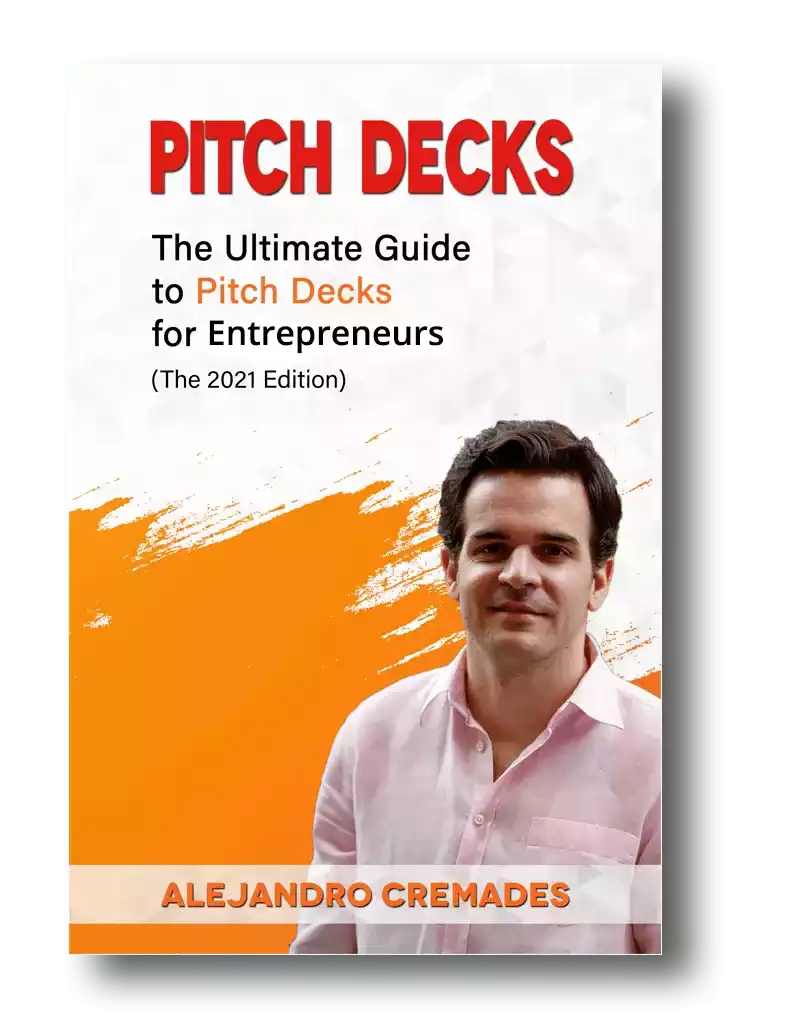 *FREE DOWNLOAD*
The Ultimate Guide To Pitch Decks
Moreover, I also provided a commentary on a pitch deck from an Uber competitor that has raised over $400 million (
see it here
).
Remember to unlock for free the pitch deck template that is being used by founders around the world to raise millions below.
Access The Pitch Deck Template
Your email address is 100% safe from spam!
About Rachel Drori:
In 2015, Rachel Drori realized she was not taking care of herself. She had all of the health and nutrition information she could ever want, but no time to put it into action.
Rachel Drori was tired of calling a handful of trail mix lunch at 3pm and wanted to find a way to eat delicious, nourishing food without spending her entire weekend meal prepping.
So, Rachel Drori set out to solve our modern eating dilemma by making the food we want to consume not only convenient but also clean, delicious and personalized.
Daily Harvest is reimagining the way we eat by using organic fruits and vegetables picked at their nutritional peak, frozen on the farm within hours of harvest, chef-crafted for taste, and delivered in a pre-prepped format directly to our customers' doorsteps.
From the early days of hand-delivering homemade smoothies from her car, Rachel Drori has built Daily Harvest into one of the fastest-growing consumer brands in the U.S.
In December 2017, Daily Harvest announced a Series B funding round of $43 million led by Lightspeed Venture Partners and VMG Partners. A-listers have invested in Daily Harvest including Gwyneth Paltrow, Serena Williams, Bobby Flay, and more.
Today, Daily Harvest has expanded to more than 65 recipes including Smoothies, Harvest Bowls, Oat Bowls, Chia Bowls, Soups, Lattes, and ready-to-snack Bites.
Prior to founding Daily Harvest, Rachel Drori harnessed her skills as a customer-centric marketing executive, leading teams at Gilt Groupe, American Express, and Four Seasons Hotels and Resorts.
Rachel Drori holds a Bachelor of Arts degree from the University of Pennsylvania and an MBA from Columbia Business School.
Rachel Drori currently resides in New York City with her family.
Connect with Rachel Drori:
* * *
FULL TRANSCRIPTION OF THE INTERVIEW:
Alejandro: Alrighty. Hello everyone, and welcome to the DealMakers show. Today we have a very exciting female founder, a founder that is going to tell us quite a bit about building and scaling. And also, one of a kind, born and raised in New York City. So without further ado, Rachel Drori, welcome to the show today.
Rachel Drori: Hi. Thanks for having me. 
Alejandro: You have to be one of the only people that I meet that are actually born and raised here. Literally, one of a kind. 
Rachel Drori: I spent some time out of the city, too, but yeah. I definitely spent my early years in New York City. So, unique from that perspective.
Alejandro: So how was life growing up here in the city?
Rachel Drori: I liked it very much. As I grew older, we moved out of the city and spent some time outside. So having both experiences is interesting to be able to compare the two in contrast. I think raising kids now in New York City, I can see some of the things that my parents were up against, and I have a whole new appreciation for it.
Alejandro: Then, you went to Penn, to Philly. Why political science?
Rachel Drori: I actually had three majors. They were political science, fine arts, and economics, which is an interesting group of things to focus on in one's education. But I love political science. I've always been fascinated by the world around me. I've always been very interested in motivational and getting why people are doing different things. I found political science as a way to dig deep into some of the conflicts in the past. Things like mutually assured destruction are fascinating concepts in my mind.
Alejandro: Got it. Once you graduated from this, then you wanted to be part of a really big brand. This is when you went to the Four Seasons and were doing some marketing. What was the experience there like, and what were your biggest takeaways?
Rachel Drori: When I graduated from college, I wanted to work for what I thought at the time was the best brand in the world. While I had never stayed at a Four Seasons Hotel, its reputation was, as it still is, best in class. For me, I knew I wanted to be a marketer, but I don't even think I knew what that meant. So I said, "I'm going to go learn from somebody who does." I landed myself a job in New York City in an office that was part of the corporate team and had an incredible experience learning about not only marketing but also how hospitality and marketing are two sides of the same coin. I talk a lot about customer-centricity, and a lot of businesses talk about customer-centricity. But for me, what I learned at Four Seasons was that hospitality is next-level customer-centricity, where you're not only meeting customer needs, but anticipating and preempting and exceeding customer expectations. That's really informed very much how I've built Daily Harvest.
Alejandro: Very cool. Would you mind expanding a bit more on customer-centricity?
Rachel Drori: Yeah. In order to build any brand, if you want to create something that is for a customer, if you are a B2C business, you have to build something that not only people want, but that solves a problem. So Daily Harvest exists to solve for a need-state. For us, it's not only about the food. For example, it's table steaks that our food meets customers' expectations. If you think it's going to be amazing — great. But we built a technology platform that allows us to anticipate customer needs and decrease the cognitive load required to make decisions and truly be convenient because that's what our customers need us to be. When I zoom out, it's about going those extra steps that customers don't need to ask. I say to a lot of the teams that are at Daily Harvest today, particularly on the operations side, on the technology side, that "If we are successful and if you guys do your job right, nobody will ever know that you existed." That's an interesting concept for people to wrap their heads around, especially people in a technology role, for example, can have a unique perspective on the world and their place in it. But if you say to them, "Every interaction with a customer should be a positive interaction. With the brand, we should be anticipating customer needs and making sure that we've made their interactions with us as easy as possible. If people are talking about our technology, or if they're talking about our customer service, or if they're talking about our boxes and not just say that they love Daily Harvest, then we've probably done something wrong.
Alejandro: Very cool, and we're going to be talking about Daily Harvest in just a little bit. At what point in Four Seasons did you say, "I'm going to go back to school, and I'm going to do my MBA."?
Rachel Drori: It was always something that I wanted to do. I have two parents that are entrepreneurs. I have three entrepreneurial siblings. For me, it was something that I knew I wanted. I had never had experience with some of the harder skills of how to do a DCF, which I've never had to do. But I learned it, and it gave me confidence, and I felt it was the right thing to do. The idea of going out and raising money seemed really intimidating to me, and not that I learned that in business school, but it did give me confidence to say, "I deserve to be here. I deserve to have a seat at the table because I know everything that you know."
Alejandro: Got it. So then, during this experience with your MBA, I'm sure you were able to foster a bit more of that business mentality and have more visibility from a 30,000-foot view. You obviously had the opportunity, as well, to build some relationships. How did business school shape up and open up your eyes toward business?
Rachel Drori: For me, I was always business-minded. As I said, I come from a family of entrepreneurs. Our dinnertime conversation was always business. So it wasn't so much that for me. What I found to be more an outcome of my time in business school was that I was able to take the time and the space to try different hats on and see what I was good at. You go from college where you're learning about political science, philosophy, and economics, which are very theoretical to this first job that you land in, where it may or may not be a good fit. But you have to have a job or an internship or something to understand where your strengths are and where your weaknesses are. I found that business school was a really great way for me to do that. I had an internship at an agency called Siegel+Gale. I was super curious to know what it was like to work at an agency. I thought, "I like to build things, and I like shiny new objects, so maybe an agency would be at a pace that would work for me." I learned that wasn't for me. I was able to try a bunch of different things. For me, it was about being able to have exposure and different internships and be able to cut my teeth in a lot of different areas to confirm what I was passionate about and what I was good at.
Alejandro: Many people use business school as an interesting pathway to start their own companies.
Rachel Drori: Yeah.
Alejandro: In this case, you were surrounded by entrepreneurs, especially at Thanksgiving and with the family. Why did you go to [0:10:23]?
Rachel Drori: I graduated business school in 2009, which was a very interesting time to graduate business school. Of course, when you're graduating business school in the middle of a financial crisis, so you go to work in a financial service, no less. It made zero sense, but it was the one company that I recruited for during on-campus recruiting. I got a job offer super early in the year. It seemed like a safe thing to do, given the uncertainty and the economy. I said, "Worst-case scenario, I get to learn from a huge behemoth of a brand. I had a marketing role. I was able to test out some of the new skills that I had learned in business school, but also, understand at a larger scale business what it was like to build an organization and what that looks like when thousands of people are involved.
Alejandro: Obviously, it's a different approach to marketing, and here it's a super big company, very good in branding and positioning. What were your big takeaways here when it comes to marketing and getting the word out?
Rachel Drori: At AMEX, I learned a lot about project management and influencing without influence. So, how do you get your project resourced when there are 50 people vying for the same resources, and you need to get yours done to meet your objectives. That was helpful. It was also incredibly helpful with learning how to manage up. That is definitely a learned skill and something that's very important at a company like AMEX, and something that I had never been exposed to. How do you present your work? How do you articulate your work? How to manage up. How to articulate your point of view. How to get buy-in. All of those things are learned skills that I dabbled with. I'd say in business school, there's a lot of that, but in a corporate environment, the stakes are higher, and I think that I was able to put a lot of those skills to the test, which was helpful. I continue to use those skills even though I'm not managing per se, I still have a board, and I still have lots of other people, investors, and folks that I do need to be thoughtful in how I communicate with them.
Alejandro: Gilt was your next phase, your most immediate one before you got started as an entrepreneur. A lot of people talk about a good pathway into building your own business, going to a smaller operation to see how it works, and then to go at it rather than going at it without understanding the dynamics. How was that experience for you of getting to see a smaller company before you went at it on your own?
Rachel Drori: If the economy wasn't the way that it was in 2009, I probably would have gone straight to something entrepreneurial. I'm glad that I didn't, to be honest. Once the economy stabilized, I was like, "Right now is my opportunity. This huge corporate behemoth isn't really my vibe, so I'm going to move over to something more entrepreneurial. I had the opportunity to move over to Jetsetter, which was part of Gilt Groupe. I don't know if Jetsetter exists anymore, but it was part of Gilt Groupe. It was the travel arm, and it was a small, fast-growing team. I had the opportunity there to wear multiple hats and build something. During my interview for something totally unrelated, there was one job opening, and I said, "You know what? I'm going to take the interview." I convinced them that they needed to have more adventure travel. That just having hotels wasn't going to get them enough eyeballs. It wasn't going to have as much excitement. I was passionate about travel. I've been to a lot of places that I think other people would have interest in going to. As I built out the adventure travel business at Jetsetter, my interests grew in other areas, and I was able to get myself onto the marketing team, which was small but mighty. I had the opportunity of looking at all the parts of the marketing mix doing everything from business development to loyalty planning. That's where I was able to cut my teeth. First, building a new line of new business for Jetsetter, and then getting experience on the ground in all the things that build a business, acquisition, loyalty, biz dev. All those things, I think, serviced me incredibly well in starting Daily Harvest, and our skills that I'm incredibly grateful to have had the opportunity to gain over the years.
Alejandro: Before Daily Harvest, you had a little rodeo that didn't go as planned. Why don't we talk about that, and that will be a good segue into Daily Harvest?
Rachel Drori: Oh, yeah. I started this business called The Sunday Fare with a friend from business school. If you think back to before Zara Home, before H&M Home, we had the idea to start a business that was going to be fast fashion for home. Trends change really quickly. Today it's ombre; tomorrow, it's tie-dye, and one day, metallics are in, and the next day, people want neutrals. So we had the idea to source things from all over the world and create this business that was fast fashion for home, coupled with content. We got it off the ground. We bootstrapped it for a little bit; incredibly scrappy; we built everything. A few months later, Zara Home, H&M Home, both launched, and we were like, "Well, that was fun." They weren't businesses that we were going to be able to compete with. The other thing that we had realized that was very naïve of us was the business that we were going to be in was not fast fashion for home. The business that we were going to be in was fundraising because of the nature of importing goods. The way that you have to order things so far in advance and pay for inventory before it gets shipped across the world. We were going to need so much cash to be able to get this business off the ground. And that competes with H&M and Zara. We said, "This was a fun way to spend a few months, and we should just call it a day because the business fundamentals didn't make sense. But as much of a — I don't want to call it a cautionary tale, and I don't want to call it a blip. I don't know what to call it. As much as an experience as it was, I think it was a good experience because when I built Daily Harvest, I took pieces from all of my past experiences to how I built the business and what we've always focused on and what has always been dear to us. One of those things is I wanted to make sure that the business model was sound, and that the cash conversion cycle made sense early on before I started anything. I built the business with those things in mind, and I'm not sure that I would have optimized for that quite as much as I did, had I not had that experience.
Alejandro: Let's talk about how this experience has shaped that up for Daily Harvest, which is your baby. Let's talk about what that incubation process was from having that idea to bringing it to life looks like.
Read More: Rahul Dhanda On Raising $50 Million To Create The Ultimate Coronavirus Test
Rachel Drori: Maybe I'll start with the latter, and then cover how all the pieces come together. I was somebody who was working incredibly hard, which means that I was really busy, and I was living between two worlds as we all do. I was living my Irl life, and the fact that we have to call it an Irl life just punctuates the problem. But I was also living this digital life and a slave to my calendar. Living in these two worlds at once meant that I was often skipping lunch, grabbing a bar, sacrificing my own health wellness nutrition for being able to fit more into my day. So I started Daily Harvest with the insight that — between meetings, I was grabbing Trail Mix or stale birthday cake, calling it lunch, and moving on. That takes its toll. I started Daily Harvest because I wanted something that had no nutritional compromise. I was actually an athlete growing up. I was a rower, and I knew so much about health and wellness and nutrition, but I was never able to eat the way that I knew I should because of time constraints. I wanted something that was zero compromises. Nothing existed. It was at the beginning, at the infancy of meal kit. I thought meal kits were a romantic idea. I understood why they existed, but they didn't work for me because — it's a romantic idea to have 45 minutes at the end of the day and to have such a predictable schedule that you're not going to have food perishing in your fridge, but that wasn't my life. The insight was just that, to start Daily Harvest. I wanted to use frozen, which I learned is more nutritious than anything that you buy fresh in the grocery store because when it is frozen on the farm, which is how we freeze all of our food, the nutrients are maintained by the freezing process. So when you buy a frozen blueberry, it's actually more nutritious than the blueberry that has been sitting in the grocery store for a week or two. So taking that insight and also knowing that in that moment when you want to grab a bar, you don't have 45 minutes. You have maybe three. Otherwise, you're going to make a bad decision. You're going to grab the cookie. You're going to grab the birthday cake. I wanted to solve for not only myself, but also the hundreds and thousands and millions of people that I know are out there, and I knew were out there that were caught in the same hustle and trading care for convenience.
Alejandro: You knew that we're out there, so tell us about validating this thing, and coming up with that concept that you knew was the one to put into the market.
Rachel Drori: If I was going to dive in headfirst and go all in, I wanted to prove the concept first. The way that I did that was incredibly scrappy. I got myself a commercial kitchen in Long Island City. I would literally go to Trader Joe's and buy frozen fruit. I would put everything together in this commercial kitchen. I built a website. I designed the packaging, which was terrible to start. I would deliver everything in my car in New York City. I said to myself, "Just so that I'm not drinking my own Kool-Aid or my own smoothies, in this case, how can I objectively prove out that this is working. What would that look like?" I said once five times more people that I don't know are buying than those that I do know. Then that means that I've gone beyond the circle of the Girl Scout cookies and wrapping paper sales of my elementary years where my parents bring it to work, and they're like, "Just buy this, please, for my daughter. Otherwise, I'm not sure we can still be friends." I wanted to make sure that I got beyond that ring of influence, and I wanted to make sure that this was 1) solving a need, making people's lives easier, and that I was doing it the right way, and that it was something that people wanted. What's interesting is my background was always marketing and branding and more on that side of the business world. I tried to be disciplined with myself to not focus on that area in the early days because I always knew that I could do that. That would be easy for me. But if I was creating something that solved a problem that people really needed, then that stuff didn't matter, and it was almost more indicative of how important the role of what I was creating was for people, and that I was actually solving for the need-state that I talked about earlier. If you look at the early days of Daily Harvest, scrappy doesn't even cover; it was gross. But people bought it because I solved this problem. It happened quickly where between six and eight weeks after setting up this experiment, I had hit the number where five times more people that had zero connection to me were buying Daily Harvest. That's when I decided to dive in headfirst, invest my own money, and bootstrap for as long as I could before I had enough track record to do a raise on.
Alejandro: For the people that are listening, what ended up being the business model for Daily Harvest?
Rachel Drori: We deliver direct to consumer. We deliver all sorts of food: smoothies, Overnight Oats, Chai parfaits, Harvest Bowls, soups, lattes, you name it, we make it. It's all made with unrefined, unprocessed food that is organic and incredibly clean. It's frozen on the farm. All of the goodness is in your freezer so that it's ready when you need it. It looks nothing like a TV dinner. It looks nothing like anything that you've ever seen in the freezer aisle. It's going back to what frozen food was before the industrial revolution, before the industrialization of food where we ruined food, but taking it back to how our ancestors used to preserve food without preservatives, and that was by freezing it. It's unprocessed, unrefined form, and that's what we make today. We deliver direct to consumer. You go on. You choose a box size, and you can choose any combination of food that fits your lifestyle. Our mission — just going back to the reason I started the business is that we take care of food so that food can take care of you. We're all about that care. That's where I go back to my earlier experiences. That care is so important, and that goes back to my experience at Four Seasons, and the idea of hospitality of not just customer-centricity. I'm grateful for that experience, and I'm grateful that we've been able to build a business that I think has solved a problem for a lot of people who couldn't take care of themselves because they were taking care of so many other things out there in their lives.
Alejandro: I imagine that for a business of this nature, I'm sure, Rachel, that the logistics and addresses those logistics were quite challenging. How did you go about that?
Rachel Drori: I started delivering everything in my car and packing everything up myself, so I knew the ins and outs of what was possible, but I had to figure out how to make the business incredibly scalable if it was going to be as successful as I knew it could be. There's so much trial and error. The only people who were delivering frozen at the time was Omaha Steaks, and they were doing it in Styrofoam. I knew that the customer was interested in clean, organic food was not interested in polluting the environment. So I had to find another solution. It was so much testing, so much iteration, so many mistakes, so many melted boxes before we finally figured out something that worked.
Alejandro: For the business, you guys have raised quite a bit of money. How much money have you guys raised to date?
Rachel Drori: Our series B, which was our last round was 43 million dollars, and we raised that about two years ago, which was a very large round, but we've brought some great partners around the table. It's been wonderful.
Alejandro: It's interesting because you were mentioning that at the beginning, you were bootstrapping this. Obviously, the seed, you guys raised it in 2016. Can you walk us through how that experience has been of raising capital for a business of this nature and also being a female founder? I know that the industry is changing, thank God. That boy's club mentality is finally being disrupted. How have you seen that, and how has the experience been for you to raise this money over time?
Rachel Drori: Yeah. Those early rounds were rough. I bootstrapped the business, not because I wanted to. I didn't want to dump my entire savings into a business. That is super risky. But for me, that first round of funding was super rough. Honestly, the second round of funding was super rough, too. People don't talk about this. Everybody likes to make it sound shiny and easy, but for me, it wasn't. Just talking about the world adventure, yes, it is changing, and I'm grateful for that, but it's not changing as much as I think it ultimately needs to. What happens is, you get in this room with a bunch of men, generally, and they're not necessarily the customers, and they don't understand, and it doesn't resonate with them. They don't get as excited over something that they can't see themselves using. Something that's not solving a problem for them. That's what I saw early on. That's why I had no choice but to bootstrap. I believed in the business. I knew I was helping people. I knew that I was solving a problem. I knew I was solving for this need-state, but the venture community couldn't see it. I was lucky enough after kissing a lot of frogs, finding some really wonderful investors who did understand it, a bunch of female funders, and also some male funders who just understood it. One of them has four daughters, and he was like, "My daughters are obsessed with this." It's funny. Daily Harvest is just as much for men as it is for women, but women make 80% of the consumer purchasing decisions in this country. So it generally takes a woman buying Daily Harvest for her household for it to be a success for a man to consume. That is what I faced in the world adventure. Our Series A, even though I had objectively proven that the business was successful — we had grown at incredible speeds. We had shown true hockey stick growth. I still get questions like, "Can you send some to my wife. I'd love to see what she thinks about it." I was like, "No. I can't. Are you not an adult? Do you not make decisions for yourself?" So I ended up putting together my own term sheet for our Series A. It was a very controversial thing to do at the time, but I had gotten term sheets that I didn't think valued what we had created, and I didn't think they were from people who understood what we were building. So I made my own term sheet, and we were able to get more investors around the table than just one or two. I feel grateful to have been able to pull that off because the people who we brought in on that round have been so helpful in this journey because they are Daily Harvest consumers. They are Daily Harvest diehards, and they're the ones who are coming to us with feedback, ideas, and excitement. That's who I wanted in my corner.
Alejandro: This approach is very interesting, and I'm right there with you that it's more complicated than having a lead, and then you have a lead investor, and then you're going to others. In this case, doing the syndicate and putting the term sheet, how were you able to generate that momentum with people when they knew you did not have a lead?
Rachel Drori: I had had term sheets for a lead, and I went back out to all of those people, and I said, "Look. Here is what I'm thinking. This is why I'm thinking it. This is what I would like these terms to look like. I would love to have you around the table, but just you around the table is not what's best for this business. I need people from x, y, and z areas. I have them. I've spoken to them. I have them committed. Everybody rises together here, so if you are interested in participating at a larger check size, can I convince you to participate at a smaller check size?" For some people, they had an ownership threshold, and that wasn't a possibility, but for a lot of people, they respected it. While I don't think they had seen it a lot, they wanted to participate.
Alejandro: Got it. Here, for you know, it's remarkable growth. I see that you guys have a lot of employees. How many people do you have now in the business?
Rachel Drori: We're about 160 people. 
Alejandro: Wow. Amazing. Now, looking back, when you started the business from your own car, and now you have all these people that you have onboarded, I'm sure that you've also grown a lot as a leader, as an entrepreneur, as a person. What have you done to be able to grow at the same pace with the business?
Rachel Drori: I think that is the hardest part of the job is that I wake up every morning, and I don't know what my job is. I have to evolve as the business evolves, and as the demands on me evolve. I never know what those are going to be day-to-day. Some days I'm dealing with: there's a leak on our floor, or our internet is out. Some days, I'm dealing with fundraising. I never know what I'm going to wake up to, but over time, I'd say every six months, my job has changed so fundamentally. I've always leaned on people who have done it before me. I've made some great relationships. The entrepreneurial community in New York is wonderful. I've reached out to other founders, and they've said, "You guys are six months to a year ahead of us. I'd love to talk to you about some of the things that you faced at this stage." People have been helpful. My instincts have brought me a long way, and I think that if there's one thing that I've learned, it's to trust those instincts. But also, I didn't always need to reinvent the wheel because there are a lot of people out there who have faced some of the same things at the same stage that I was able to call on to ask for advice.
Alejandro: Got it. One of the questions that I typically ask the guests that come on the show is, knowing what you know now, Rachel — quite a ride. Quite a ride with Daily Harvest. Knowing what you know now, if you had the opportunity to go back in time and have a chat with that younger Rachel, perhaps the younger Rachel that was leaving Gilt and starting something, what would be that one piece of business advice that you would give to yourself and why knowing what you know now?
Rachel Drori: I already alluded to it, but it's to trust my instincts. I think that being new to the entrepreneurial world and being a first-time founder, being a first-time CEO, being a first-time everything, oftentimes, I would default to, "What is my board member telling me to do? What is x, y, and z person telling me to do?" While those inputs have been incredibly beneficial and helpful to have those voices around the table, giving me different perspectives and different points of view, that ultimately, I need to trust my instincts. I definitely made some bad decisions not trusting my instincts, but I think that as time has gone on, that if I dig deep, that usually I know what to do. If that little voice inside is saying, "Don't do something," and I'm doing it, I should stop doing it. Or if the voice is saying, "You should take a big swing here," and things like logic are getting in the way, it actually might pay off to take that big swing. Obviously, I calculated not the reckless way, but I think people who are especially first-time entrepreneurs sometimes underestimate their own abilities because they're like, "This person who's done it ten times before is saying, 'Go right,' and I'm thinking I should go left." Ultimately, the entrepreneur is the one that knows the business best and understands it at the most basic level, so just making sure that you get those inputs, and then are able to make an informed decision while also trusting your gut, I think is what I would tell my past self.
Alejandro: Absolutely. So, Rachel, for the folks that are listening, what is the best way for them to reach out and say hi?
Rachel Drori: Usually, on Instagram: racheldrori. You can DM me. I'm very responsive.
Alejandro: Very cool. Well, Rachel, thank you so much for being on the DealMakers show today. 
Rachel Drori: Of course. Thanks so much for having me.
* * *
If you like the show, make sure that you hit that subscribe button. If you can leave a review as well, that would be fantastic. And if you got any value either from this episode or from the show itself, share it with a friend. Perhaps they will also appreciate it. Also, remember, if you need any help, whether it is with your fundraising efforts or with selling your business, you can reach me at [email protected].
Podcast: Play in new window | Download
Subscribe: Google Podcasts | Spotify | Stitcher | TuneIn | RSS | More
Facebook Comments