Looking for new ideas to inspire you to start a business?
Where do you find the inspiration for a great business idea? Where are they hiding? What can you do, and what questions can you ask to discover a successful business idea with the potential to really become a big, profitable, and impactful company?
Try these…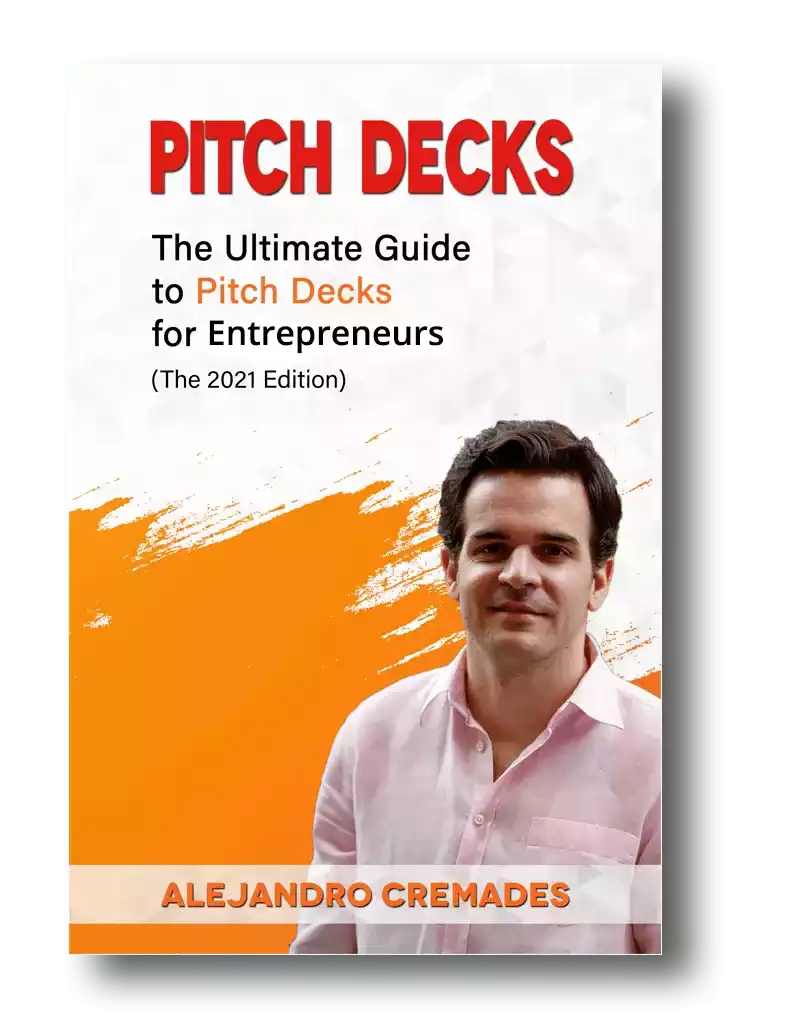 *FREE DOWNLOAD*
The Ultimate Guide To Pitch Decks
Here is the content that we will cover in this post. Let's get started.
1) Start With Why
Why start a business? There are many advantages. Though some benefits stand out more to some than others. Why start your own versus going to work for someone else?
After you've answered this, find your what. What industry is really big and interesting to you?
Who within that market can you help?
Follow these questions, answer them, and the business idea for a product or service will likely reveal itself to you in the process.
2) Personal Pain
What personal pain points, frustrations, and inefficiencies have you been experiencing in the course of everyday life?
The best startups and large companies are frequently born out of these personal friction points and a desire to stand up and do something about it.
When thinking about new ideas to inspire you to start a business remember that everything starts with yourself. With finding a struggle or a challenge that you want to address.
3) Talk To More People
Get out and network. Places like Meetup or even Eventbrite are super helpful to target conversations with new folks. Talk to more people everywhere that you go. Even if you are in quarantine or live on a remote beach on an island, you can be engaging with others online.
What are the common themes in their pain points? What is occupying their attention? What are their fears and frustrations? What are their common hopes and desires? What are they actually spending money on?
4) Analyze Online Trends
Even without speaking to people you can acquire and analyze large sets of data online. This is one of the best ways to discover new ideas to inspire you to start a business.
You can get answers to many of the above questions in moments online. What are the trends? What are the long term trends versus the fads? If you want to start up a business that lasts, versus make some quick money, you'll need to understand the difference in what is not going to change, as well as the fads and features that might.
5) Stop Thinking About It
When it comes down to new ideas to inspire you to start a business, keep in mind that many of the greatest ideas and discoveries have come when legendary thinkers, scientists, and entrepreneurs have tried to clear their heads instead. Take a break, go for a walk, take a long bath.
6) Travel
One of the best ways to gain new perspectives and to get inspired is to travel. Ideally, you'll be able to travel internationally and to new countries you've never been to before. See how they do things, and just witness totally new things.
If you can't go by plane, go by boat, or train or bus.
If you can't travel internationally, can you road trip across the country? What cities and states haven't you been to yet? Have you been to the desert? Mountains? Beaches? If you can't leave your state, how many places haven't you been to in your own state yet?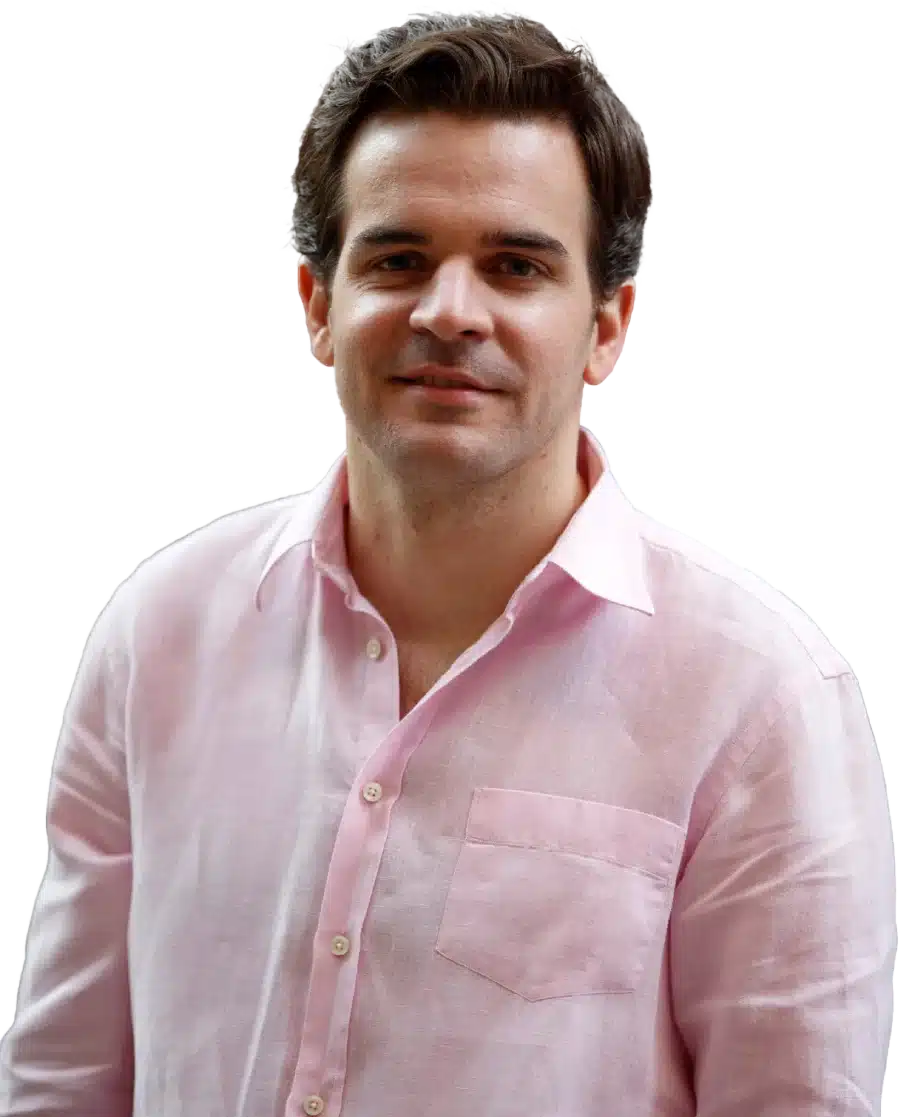 See How I Can Help You With Your Fundraising Efforts
Fundraising Process : get guidance from A to Z.
Materials : our team creates epic pitch decks and financial models
Investor Access : connect with the right investors for your business and close them
7) Engage In Different Industries
You may already have an industry you want to be in. Yet, just like traveling to new destinations, there is a lot that can be learned and much inspiration to be found from seeing how they do things in other industries. Go to tradeshows and events in completely different sectors. What are they doing you could apply to yours?
8) Ask Where The Future Is Taking Us
The biggest markets and needs are probably in industries and spaces that may not even really be created or are popular yet. Think about the app market that didn't exist before the iPhone. Think about all of the internet businesses and the thousands of submarkets and businesses that have been created in the past couple of years.
Think about where nature, AI, and machine learning and going to Mars is taking us. What new industries and needs will these things spawn? What opportunities will it create?
9) Find Something Impossible
Everything was impossible until it was done. Literally. Planes, going to the moon, electricity, and virtual reality. What is something which is 'impossible' that you would really like to be possible? Don't limit yourself when thinking big and when discovering new ideas to inspire you to start a business.
Start asking "what if?" Make it a reality.
10) Study Other Success Stories
Use podcasts, blogs, books, and other resources to learn about other successful entrepreneurs and businesses. What are the patterns? What did and do they have in common? What inspired them? Where did they find their ideas?
11) Try Random Things
Just start trying things. Go out and try all the things you've always wanted to do. They don't necessarily have to be business-related at all. Go learn to paddleboard or fish, or sail a yacht or pilot a plane. Make art, spend time with people you love. You'll soon figure out what you like and don't, and are good at and not.
12) What Is The Funding Available For?
You can begin by bootstrapping many businesses. Though if you need help, want others along for the journey, and want to go really big, you may need to raise money. So, what types of businesses and ideas are being funded? Go talk to angels, , and fundraising consultants to find out.
Every idea needs funding whether you are investing in it yourself or seeking outside investors to finance it. Remember that storytelling plays a key role in fundraising and you will need capital to scale things up. This is being able to capture the essence of the business in 15 to 20 slides. For a winning deck, take a look at the template created by Silicon Valley legend, Peter Thiel (see it here) that I recently covered. Thiel was the first angel investor in Facebook with a $500K check that turned into more than $1 billion in cash.
Remember to unlock the pitch deck template that is being used by founders around the world to raise millions below.
Access The Pitch Deck Template
Your email address is 100% safe from spam!
13) Why Are You Even Asking?
Why are you asking this question in the first place? What is driving you to look for inspiration, ideas and business to start? Is there a business around that issue? The best ideas might be right under your nose. Others can take time to hone and get clarity on. Take your time to find the right idea. When you find it and have a conviction on it, take action and move fast.
Hope this post provided you with some inspiration when thinking about new ideas to inspire you to start a business. Also, you may want to check the video below where I cover in detail how to evaluate business ideas.
Facebook Comments