Michelle Cordeiro Grant is the co-founder and CEO of Lively which delivers bras and undies that blend high-style, comfort, and simplicity. The company raised $15 million prior to its acquisition by Wacoal for $85 million.
In this episode you will learn:
Startup fundraising

Why you always need to be focused on the next round

Strategically building a board for surviving early startup years

What the day you sell your company is really like
SUBSCRIBE ON:
For a winning deck, take a look at the pitch deck template created by Silicon Valley legend, Peter Thiel (see it here) that I recently covered. Thiel was the first angel investor in Facebook with a $500K check that turned into more than $1 billion in cash.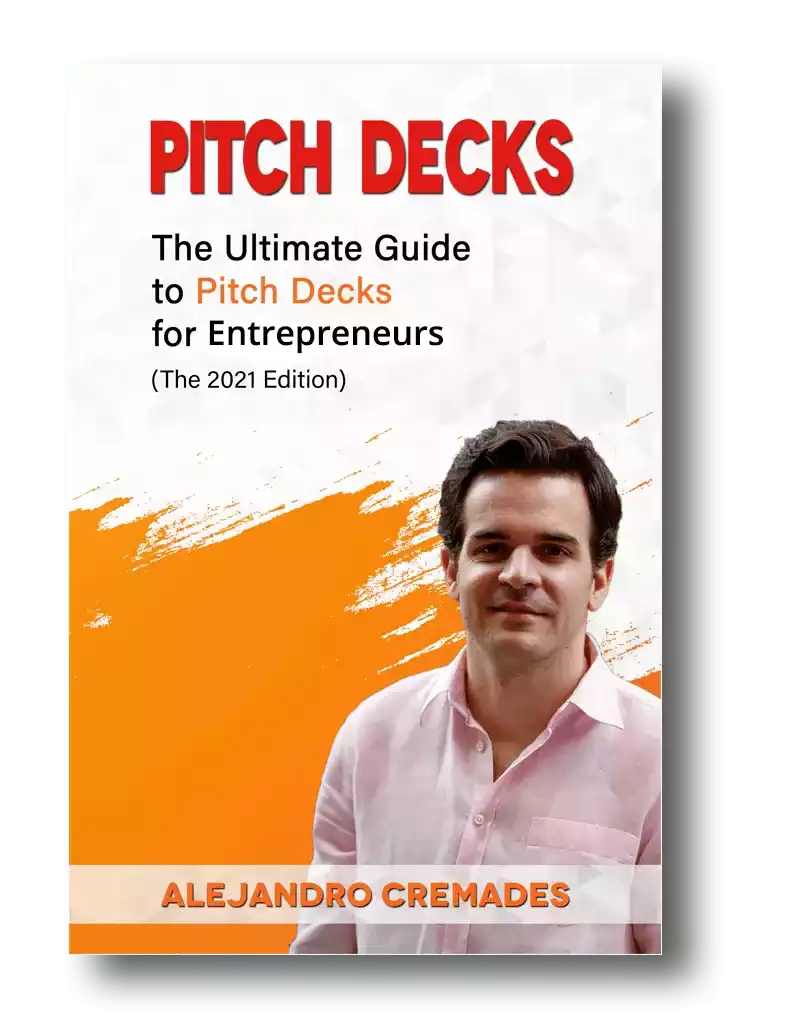 *FREE DOWNLOAD*
The Ultimate Guide To Pitch Decks
Moreover, I also provided a commentary on a pitch deck from an Uber competitor that has raised over $400 million (
see it here
).
Remember to unlock for free the pitch deck template that is being used by founders around the world to raise millions below.
Access The Pitch Deck Template
Your email address is 100% safe from spam!
About Michelle Cordeiro Grant:
Michelle Cordeiro Grant is the Founder and CEO of LIVELY, a community and brand that inspires women to live life passionately, purposefully, and launched LIVELY in 2016 and has since raised $15 million in funding and fostered an 85,000-member ambassador network.
Michelle Cordeiro Grant grew her business from its concept stage to a $100M acquisition by intimates leader Wacoal in just three years, beating the odds of female-founded companies.
Under Michelle Cordeiro Grant leadership, LIVELY has created an entirely new POV of lingerie that blurs the aesthetic lines between lingerie, active, and swim, taking the best elements of high-style and ultimate comfort from each category.
Beginning with core bra and bralette styles, the brand has since expanded into seven additional product categories, including loungewear, active bras, and swimwear, with more on the horizon.
Having beaten the odds typically facing online DTC startups, LIVELY has expanded to physical retail stores, which continue to thrive and physically expand at a time when brands across the country are shutting their doors.
Michelle Cordeiro Grant began her brand with a grassroots approach, responding to the needs and desires of a cadre of Instagram followers who would become the core of LIVELY's ambassador network, which is now 85,000 strong and deeply active in the life of the brand.
Michelle Cordeiro Grant fostered the LIVELY ambassador community as a crucial component of planning, marketing, and expansion, shaping her products — down to colors and sizes — to the real-life women who would wear them.
Prior to LIVELY, Michelle Cordeiro Grant began her career at Federated Merchandising Group, developing private label brands for one of the world's largest retailers. It was at Federated that she discovered her passion for supporting, creating, and developing impactful brands.
Michelle Cordeiro Grant then applied her expertise in the concept-to-consumer process as a senior merchandise manager at VF Corporation to launch global brands, including Nautica Women's Sportswear.
Michelle Cordeiro Grant also worked as VP of Merchandising at Thrillist Media Group overseeing their commerce division. In response to the market shift towards e-commerce, Michelle Cordeiro Grant moved to Victoria's Secret where she focused on merchandising and strategy as director for the company's digital arm.
While working with Victoria's Secret, Michelle Cordeiro Grant was inspired to create a revolutionary new experience and point of view for the $13B American lingerie category. She coined "Leisurée," and so LIVELY was born.
Connect with Michelle Cordeiro Grant:
* * *
FULL TRANSCRIPTION OF THE INTERVIEW:
Alejandro: Alrighty. Hello everyone, and welcome to the DealMakers show. Today we're going to be learning quite a bit from this female founder — a super exciting conversation that we have in front of us today. We're going to be learning about building, about raising, and then also about exiting. Exiting. I mean, how exciting is that. So without further ado, Michelle Cordeiro Grant, welcome to the show today.
Michelle Cordeiro Grant: Thank you. So happy to be here.
Alejandro: Originally born in Pennsylvania in a rural town. How was life there?
Michelle Cordeiro Grant: Quiet. Filled with cornfields and open pastures. It's a beautiful place to be raised as a child, that's for sure.
Alejandro: How did your parents end up there?
Michelle Cordeiro Grant: Both of my parents moved to the United States from India, where they were born and raised. They came to the country on their own, individually. They met at the university in Indiana, Notre Dame, and took their first jobs, actually, in this area of Pennsylvania and never left.
Alejandro: Nice. Do you think that perhaps developed that entrepreneurial spirit on your end of going out there, like going and getting what you think is yours?
Michelle Cordeiro Grant: I'm sure subliminally, it had a lot of impact on the way that I approach life. Absolutely.
Alejandro: What about that love for business?
Michelle Cordeiro Grant: I think that just came as I was growing and exposed to different avenues. At the age of 14, my mom got a phone call from a motel down the street saying that I was there applying for a job. I rode my bike there the day that I turned 14 because I knew that was the year in which I could officially get a job with a paycheck and a W2. So I don't know that it had to do necessarily with the environment that my parents raised me or their story. I think some people just have a different sensibility about them because my siblings are quite different from me. So I think it's more so just how we all perceive the experiences that we were having and where we wanted to take them.
Alejandro: Then, why Pittsburgh, Michelle?
Michelle Cordeiro Grant: In my family, we were always very cash-conscious and financially smart. So I wanted to go to a school in this state but went to the school on the other side of the state so that I could create my own life.
Alejandro: One thing in which I'm really amazed is how do you graduate there and then say, "I'm going to go to New York City"?
Michelle Cordeiro Grant: Yeah. Growing up 90 miles, two hours outside of New York City. I was always mesmerized by the opportunity and the energy of the city, especially growing up in a community that is influenced by Amish. It's very quiet where I was raised. We didn't even have a stoplight in the area. I was so hungry for that energy, that spontaneity, and most importantly, the opportunity that New York City had. When I was graduating from Pittsburg, there were a lot of jobs in the Pittsburg area, but I really just wanted a job in New York. So we started going to job fairs at school that weren't ours, like Rutgers, and schools in Connecticut trying to find jobs in New York. That's actually how I secured my role at Federated.
Alejandro: How was that first day when you arrived here in the city, and you saw this concrete jungle. Especially being used to being in a rural town?
Michelle Cordeiro Grant: Yes. It was awesome. New York City is where it's at when you're trying to build a career, 1) in fashion and business, but 2) with a pathway that is unknown, and you can just see where it goes.
Alejandro: So, what were you doing at Federated?
Michelle Cordeiro Grant: My first job was amazing because I didn't go to design school. I didn't go to fashion school, but I was able to be surrounded by creatives. I remember the thing that sold me in the interview process was they said, "While you could have a career in finance and focus on the intangible here in fashion merchandising, you could essentially flex your business muscle, but work on something beautiful and tangible. So, for me, my first role was a training program in which I had a 12-week experience understanding how products were created from concept all the way through to the customer. Then after that program, you were placed in an area at random, pretty much, and the area that I was matched with was lingerie. 
Alejandro: Very cool. For how long were you doing this?
Michelle Cordeiro Grant: I was there for a couple of years. I went to May Company for a couple of years before Federated bought May Company. In that term, I decided that I wanted to get closer to the customer. While I saw us creating amazing concepts, beautiful products, as they were going through the filter of wholesale and department stores, they were getting muddied down, and the concepts were no longer holding true, so I was really fortunate that I could go to VF Corporation and start working on brands like Nautica and Kappil and start to see what it felt like to create product with the lens of one holistic brand, and that idea of brand equity.
Alejandro: Then you make the jump to Victoria's Secret, and especially during a time of incredible growth and incredible branding. The Victoria's Secret fashion show now is televised absolutely everywhere. How was that experience for you?
Michelle Cordeiro Grant: In this quest to continue to get closer to the consumer, while I had made a couple of steps forward by moving to VF Corporation and working on brands like Nautica, those brands were still relying on the department stores for the majority of their sales. So when Victoria Secret called with an opportunity, I jumped at the chance because this would be the first time in which I could work for something truly vertical creating something from concept and seeing it literally hit the stores, owned by them, the website, created by them, and written by them. So, for me, it was one of the most tremendous opportunities because being someone who's really fascinated with the power of brand, this is a brand that had 35%, almost 40% market share at that time, and double-digit operating income. It's one of the best stories you could find from the business and fashion perspective in that time.
Alejandro: What would you say was your biggest takeaway about branding because the way that Victoria's Secret has positioned itself is remarkable.
Michelle Cordeiro Grant: Sure. Yeah. Working for Les Wexner is one of the most tremendous opportunities anyone in the merchant community can have because he tells you and teaches you how to build brand, and that's through a really strong discipline to being concise, to being consistent, and to being focused. Anywhere you go in the world, and you hear Victoria's Secret, regardless of what language or culture you're in, everyone in their mind has the same image, which is angel fantasy and pushup, and everyone sees the pink and the supermodels. It's a very consistent story told over and over and over again, and they never waver. Additionally, he thinks about building a brand like creating a movie. I was always fascinated by that. He would say, "The models that you put in the images, those are your actors. And the words that you put in your copy, that's your script. So what kind of movie are you writing?" 
Alejandro: That's amazing. Here you are, working at a company, especially in New York. Victoria's Secret is absolutely everywhere. So why going from something like that and joining a startup?
Michelle Cordeiro Grant: For me, after being there for several years, I had gotten married. I started to think about my life. Two things came to mind. One was, I knew I was going to have children soon, hopefully. And I thought about the time that I spent at work and how dedicated I was to my career. I knew that I was going to sacrifice time with my family and my children if I continued on this corporate path. I didn't see a space in which the incredible leaders above me who were female were living balanced lives between their family, their children, and their work. The work always trumped the other two. Secondarily, from a business perspective, I didn't feel that I was connecting with the brand the way that I used to. I wasn't wearing the products anymore. I was yearning for things that were more around my individual body type. And most importantly, I was looking at these marketing campaigns that we were creating, and I was feeling bad about myself because I didn't look like Candice or Lily or the other supermodels, and it was physically impossible for me to do so. As I thought about having children one day, I wanted to have a brand for my daughter, where she looked at herself and said, "Yes. I am one human individual, and our uniqueness is our superpower, and I'm going to own it, and be so proud."
Alejandro: Nice. Then jumping to Thrillist. Let's talk about Thrillist.
Michelle Cordeiro Grant: I quit my job at a Fortune 500 company with tremendous profitability and stock. I realized that while I wanted to start a company, I had no idea how. I had been tremendously coddled by Corporate America with incredible opportunities and learnings, but I had no idea how to start a company. I didn't know how to build a team, how to connect all these cross-functional departments. So I decided to — I tell people I crossed 14th Street into the startup space in Manhattan, and started to have conversations. I got really lucky that Thrillist Media Group had just bought a flash sale company called JackThreads. And as we know, in 2010 through '13, flash sale companies were a big part of retail at that time post-recession.
Alejandro: Yeah.
Michelle Cordeiro Grant: So it was a great opportunity for me to see a company go single-digit, millions in revenue, to double-digits in the span of 18 months.
Alejandro: Very cool. You knew at this point that you wanted to build your own business, but before doing that, you wanted to really understand what the dynamics were in the process?
Michelle Cordeiro Grant: Exactly. And I wanted to understand the impacts of social media and content on commerce. At the time, a lot of corporations, while they had mobile sales, they were single digits in terms of penetration to the overall business. It wasn't a conversation that anyone was focusing on, but if you cross 14th Street, and you went to the startups, they were all really engaged in the beta of Facebook and what was happening with social media and the impact you could have by bringing those two worlds together.
Alejandro: That's amazing. Founders, typically what they do is they just either jump right at it from school, or they are in corporate, and they just go into it. I find that being a startup where you can see how things work and what are the dynamics or perhaps working at a VC firm where you get to also have exposure to these founders is definitely the best way to go and the best lessons that you can get and take with you when you actually go at it on your own. In your case, Michelle, probably during these two years, almost three years, that you were with Thrillist, I'm sure that you were taking some very good notes and learning a lot because you knew your time was going to come about fairly quickly. So what were some of those things that you were keeping in mind, and what were the biggest takeaways for you?
Michelle Cordeiro Grant: I'd like to say my time at Thrillist, while I don't have my MBA, I feel like I have my startup MBA from that time. I would say some of the biggest takeaways that we saw were we were acquiring customers a couple hundred thousand a month because of the beta of Facebook at that time. A dollar in change per customer is an incredible time for us. So while we're acquiring all these customers, growing quite quickly and profitably, we weren't thinking about the idea of retention. That caught up with us quite quickly because as Facebook started to mature and the pricing on that platform started to mature, the hit to our PNL started to become quite clear as the word retention wasn't being really discussed until we realized we could no longer rely on acquisition as heavily. So one of the biggest takeaways I had when I created Lively was: we will be a retention-based company. We will look at retention before we look at acquisition to ensure that we're acquiring the right users for the long-term profitability of the organization. The second key thing that I learned was the importance of the team. When a company's growing that fast, the natural reaction is to grow your team in parallel at that rate and that speed. But it's very difficult to actually nurture organization, and the rate at which a team grows at that pace — you know, companies growing triple digits, the culture can quickly become compromised. That was the second thing that I wanted was to ensure that we built a culture that trumped the spreadsheet of the business because if people aren't having the best time at work, they're not giving you their best work. That's something we've seen come to fruition here at Lively, not without its failures along the way, but the idea of team and remaining scrappy through tremendous growth is very, very critical. Then lastly what I would say is, on the board and on the investor side, being incredibly focused on making sure you're surrounding yourselves with people whose core values are 100% aligned with where you want to see the business grow and making sure that whether it's a linear curve that you're seeing for the long-term or a rollercoaster, which I expected with Lively being in retail, that everybody's on the same page.
Alejandro: That's very powerful, Michelle. One thing that I was just thinking was during this time, during this almost three years, did you know even before you joined that you wanted to create Lively, or was Lively something that was incubated during the experience of being with Thrillist?
Michelle Cordeiro Grant: Yeah. You know, it's funny. One of my bosses from Victoria's Secret reminded me of this recently. During one of my annual reviews there, apparently, when I wrote down my five-year goals, one of my goals was to be a CEO. An ignorant, eager, young woman wrote that. So I always knew that I wanted to create a company or run a company, but I didn't know what it was. So the idea started to formulate as I was there learning and understanding where my passion, and my expertise, and my curiosity would come together.
Alejandro: At what point was Lively tangible in your mind?
Michelle Cordeiro Grant: I would say towards the end of 2014, and then finally, when I met my first investor in early 2015, it was like the world presented me with an opportunity to finally take the ball and run with it.
Alejandro: So how is this possible? You meet with an investor just with some idea in your mind and still being employed. Can you tell us about it because typically people are like, "Oh, you know what? I'm going to take the leap of faith. Then I'm going to start putting up a prototype," and here you are brainstorming and having discussion before you have even given your notice.
Michelle Cordeiro Grant: No, of course, yeah. I say I hit lotto in January of 2015. I was connected by someone that worked at Victoria's Secret and knew someone I was working with at JackThreads who basically had taken over a 70-year-old manufacturing company. He was third-generation, and he saw what Warby Parker, Harry's, Casper, etc. were doing disrupting their spaces, and realized, "I have one of the world's greatest supply chains within lingerie. I want to have a direct to consumer company supported by my infrastructure," and had been spending years trying to start an online brand. And finally decided, "Well, this is really hard. I'm going to use my supply chain and, instead, hopefully, incubate or back someone." Meanwhile, I'm formulating this idea, and then I meet someone who's literally like, "Well, I have supply chain. I have capital. Do you have the brand and the knowhow?" We came together, and the answer was, "Yes."
Alejandro: Wow. So what happened next?
Michelle Cordeiro Grant: So in August of 2015, I left Thrillist because, obviously, it's a process to create a company. At that time, Lively was still without a name. It was Brand X. I left my job on a Friday, and I came to an empty office on a Monday and started Brand X. I was terrified. I was by myself with an investment in the bank. It was right after my 35th birthday. Actually, on the day of my 35th birthday is when I took the investment, so everything had this magical milestone in my life. 
Alejandro: I have an idea of what your wish was when you were blowing the candles. Right?
Michelle Cordeiro Grant: Yeah. Don't mess this up.
[Laughter]
Alejandro: There you go.
Michelle Cordeiro Grant: So I was terrified. I sat down at my desk, at which I'm sitting today, and I started creating a list. I started writing names and categories. The categories were areas in which I was most terrified. So the list looked like: I don't know anything about fulfillment and logistics. I know very little about customer service. I wish I knew more about digital marketing. I don't even know how to use Google Analytics. The other column were the people who I felt knew those areas the best, they were either in my network or one or two people away. I spent the first couple of months connecting and building a network of support around me so that I could focus on brand. 
Alejandro: How hard was it to be a sole founder on this?
Michelle Cordeiro Grant: I would say, mentally, I was really ignorant. I would come to work every day the same way that I did in Corporate America. I would get up at the same time. I would come to the office and spend the same amount of time every day, but it was a little dark and lonely because I'm talking to myself. So what I did was, I filled my calendar with meetings, with people that I knew would inspire me and keep motivating me to the next step. But most importantly, educating me on what to do. I was specifically targeting founders who were two to three years ahead of me so that they weren't too far away from where I was today, and they can tell me where their mistakes were and where their successes were, and I could almost use it as a hack to get going faster. It really did propel me. I went from starting in August of 2015 with no name, no product — a very fluffy concept, but launched in April.
Alejandro: That's amazing. So what did you launch in April? What was the business model?
Michelle Cordeiro Grant: The model was simple. It was essentially taking the business model of Victoria's Secret, which is a very high-margin category with areas in which women are most vulnerable: bras specifically. If you can engage with a woman in a category of bras, you can win her trust and have abilities to go into other areas that are also high margin like swim and beauty, potentially, down the road. But the twists in all of this were a couple of key factors. 1) This brand would not be created by me or by a company. It would be created by community, and we would leverage social media and focus groups to build out what the brand pillars, the images, the voice, the tone was. The thesis was if we did that with the community, we would have to be right because we're seeking trend lines around women that are all over the United States. 2) We would take everything that we learned in retail and flip it. So we would only have one price point even though we're paying manufacturers multiple price points. We wanted equality, what we call price equality, where consumers could buy what they want regardless of size or color or style. Number two, we would never take markdowns or sales for two reasons: that compromises brand equity, but it also muddies your KPIs. So it's difficult to see what's actually happening within your business, and how the heart rate is beating, whether it's striking something that's raising your heart, whether it's traffic, or whether it's plummeting because something went wrong. I would say 3) is we would have a relentless discipline to the brand values and stay focused. So that meant that we would stay extremely tight on distribution and only sell in areas that we controlled from end to end until we felt like the brand had a very clear voice tone and image.
Alejandro: I was very excited to hear earlier that one of your key learnings was retention because I think that people don't really think about that enough. At the end of the day, if you're only focused on the acquisition, then you're just throwing more customers into a leaky bucket. So, in this case, when you had learned, and you were really clear about applying that retention for Lively, what did retention at its best look like?
Michelle Cordeiro Grant: It's interesting the way that we approached it. While our product has a tremendous value prop — at Lively, all of our bras are $35 regardless of what bra you're purchasing. But our promise was: we would never lead with price. The idea was if we were going to build a customer base that truly loved the brand, that's how we can build long-term retention because they're here for what the brand stands for, just not what they cost at this moment in time. So when we would market and share the brand, it would be to women of all ages, demographics, household incomes, etc., but the thread line was, they had a commonality, and they believed in the idea of Wild Hearts and Boss Brains, high style and ultimate comforts; the mantras of what our brand was saying. Because of that, when we started to sell the brand, we shipped to every state in the United States within 45 days without paid media. We look at our household income, and it's a rainbow of women from five figures all the way through seven. And when we look at the age ranges, it's from 18 to 65. But when you think about retention, all of these women of all different types of varieties came to us not knowing the price. When they clicked on the homepage, the conversion was through the roof because they may recognize this beautiful product that stands for what I believe in is $35. "I'm not going to buy one; I'm going to buy three."
Alejandro: Very cool. You were also talking about culture. You knew here that was going to be a critical component, so you as the founder, you're the one that is going to influence the culture of the business. So tell us about some of the early critical hires that you made, and how did you make sure that the culture that you envisioned was going to stay and that it was going to be for the long run? 
Michelle Cordeiro Grant: Going back to my initial goal, which was to create an environment for women where they could be best-at career and best-at family. The first hire I made was my creative director, Sarah, who is still with us today. She found out she was pregnant right after we met, and we created a flexible schedule for her where she came in three days a week and was able to be extremely successful here building Lively with me, but also be successful at home. The second key hire was a graphic designer, Ariana, who started interning for me because her artwork was so beautiful, and she was like, "I want to be a part of Lively." I don't know that we have a role, but her passion for the brand was so strong, she kept submitting pieces of art that she would come out of nowhere and say, "This is what I can do," until finally, I said, "Okay. You have a seat at the table. Just start creating with me." Then third was my director of brand marketing because community was so important to us. We had to have focus groups and social media guide the brand. Other than that, the only hire we made right before launch was for digital marketing, but that person actually ran customer service because we didn't want to spend a dollar on paid marketing until we knew the brand had legs organically.
Alejandro: So talking about putting some legs on the brand organically, what were some of the most powerful initiatives that you guys saw showing results for this?
Michelle Cordeiro Grant: It starts with the idea of us building the brand with focus groups. We would literally take down Airbnb's on the bowery and have a dozen women come into a room, and we would bribe them with wine and cheese and the idea of building the next global brand. I think it was about the wine and cheese. We would put images on the coffee table and say, "What's the first word that comes to your mind." If they wrote empowered and confident, we would keep them. If they wrote provocative, sexy, we would put those to the side. We created a trend line until we got to one or two images that we felt honed in on what we were trying to portray even with the words. Women weren't comfortable saying the word panties, or they felt underwear was masculine, but they were super comfortable with the word undies. And that's the word we used within our brand. I share this because we took all of this content and created a succinct yet proven dialog to have on social media and in email. We were able to quickly build an ambassador network on Instagram by using these images, and these words where women would DM us, and we purposefully curated about 100 women across the country because we wanted a brand that appealed to many different types of women, not just New York and California. We said, "We don't want women with a lot of followers. We want women that have feed that demonstrate the principles of our brand. So we took that first tool, and we used Harry's code on a referral friend campaign. I know a lot of people in our startup community remember when they launched, they got 100,000 emails through a referral program. Then they were kind enough to put that code out on Open Source for the rest of the world to use. Now we did this in 2011. We did this in 2016. The difference was, we thought we would get maybe 5,000 emails a week over the four weeks when they got, obviously, 25,000. We had 133,000 emails in 48 hours.
Alejandro: Wow.
Michelle Cordeiro Grant: The reason was, Linkin.bio. Linkin.bio didn't exist in 2011, but it did in 2016. We had a viral email campaign where we had 300,000 sessions globally in two days.
Alejandro: What exactly were the dynamics or the process of this referral program. How did it work?
Michelle Cordeiro Grant: It was simple. You got an email. We emailed 250 people on a Friday because there were three of us here, and that's how many emails we had in our Gmail account of people that we knew. The emails said, "Inspired by Wild Hearts and Boss Brains. Meet Lively. Launching April 1st. For every email that you collect through our program, you're going to get a point towards your first Lively purchase." It would be 10 points towards a pair of undies or 20 points towards the first bra. The key factor was, nobody knew the cost of the product. All they knew was Wild Hearts and Boss Brains, and this image of ultimate style and comfort. Literally, that evening, after 250 emails were sent, we got to 1,000 that evening. The next morning 5,000. Lunchtime, 10,000. By that night, a Saturday night, we had over 90,000.
Alejandro: Wow. What was going through your mind? Were you getting a bit nervous like, "Oh, my gosh, what have we done?"
Read More: Josh Genderson On Building A $500 Million Cannabis Business At The Back Of A Nail Salon
Michelle Cordeiro Grant: I was terrified. I'm like, first of all, "We've been hacked because they're not real." But our developers were like, "No, Michelle. This is absolutely real." I'm like, "Well, I don't even know what we gave away. Did we just give away all of our inventory?" Because we weren't smart enough a backend system that showed us what tier people were hitting on. Did we just give away every bra that we bought for launch? Luckily and sadly, the whole thing blew up by the next morning. The servers crashed, and everything came crumbling down. So the first thing we did was, we turned on every channel of customer service because the question running through my brain was, "Why?" Why were all these people signing up in Australia, Russia, Asia, and the United States? What was it? So we were able to start chatting and email with all of these women.
Alejandro: Well, that's amazing, an amazing validation early-on, product/market fit at its best. Typically, it takes a bit of time until you have this amount of people coming through the door like that. Here, Michelle, in terms of fundraising, because you had to keep up as well with scaling this. How much capital did you guys raise prior to the acquisition?
Michelle Cordeiro Grant: Before launching the company, I took a 1.5 million note from my first investor, who was my manufacturer. Right after we launched, I added two more investors, 
Harvey Sanders as strategic, who built and sold the brand Nautica and sits on the board of Under Armour, pre-IPO. And one VC, GGB Capital. Those three investors invested a total of 50 million.
Alejandro: Very unfortunately, the investor segment has been male-dominated, but thank God that's changing. I'm sure that you encounter that moment where you were probably pitching a dude, a brass. What was that like?
Michelle Cordeiro Grant: I was lucky on the investor's side because I had a female reach out to me from the VC, GGB Capital, Robin Lee. She reached out as a customer and was really excited about Lively. But where I did run into interesting issues when I was meeting with prospective PR firms or other big cross-functional supports, I would get comments like, "Oh, let me go get someone with boobs." Or "Hold on. Can you just send me one so I can ask my wife?" I was like, "No, no. On all products and investments? Just curious." So there was a little bit of that, but I think I have a strong backbone from growing up in Corporate America, to be honest.
Alejandro: Yeah.
Michelle Cordeiro Grant: You build a thick skin and a voice. That's the only way you're going to have a seat at the table at that time.
Alejandro: Of course. And for a company like this that is touching on consumer goods, fashion, lingerie, what were some of the expectations that you're encountering from investors on each one of the rounds?
Michelle Cordeiro Grant: My approach is quite different, I think, than a lot of entrepreneurs in the VC backspace — is and was. I have a little bit more of a conservative approach because I always looked at my company as if it was publicly held. Having come from publicly-held companies. So I always thought about my board as shareholders where I didn't want to just meet my number; I wanted to exceed my number so I could have a great stock price. I kid with people — they laugh at me. Before I even had a board, I would have board meetings. I would have my advisors come in because I always wanted to be held accountable. I had every dollar accounted for in QuickBooks. I just knew that Lively was going to take off, and accountability is so critical if you're going to be a company that's vast. So for every round where I could have much higher valuations, I took what I knew — I would not just be, but I would smoke from a numbers' perspective because I was thinking about the next round. I wasn't concerned about this round. I was worried about what's next. 
Alejandro: Yeah. And that's actually very interesting because typically when you raise money, you've got to keep in mind that the way that you're raising it today is going to impact the way that you're raising tomorrow. I really appreciate that you're mentioning this. Michelle, you've been talking about the board. Obviously, before even launching this company, you knew that you needed to surround yourself by the right people. At a board level, from that 30,000-view where they can help you on the strategic side of things is critical. How did you go about building the board, and how did you go about using it effectively?
Michelle Cordeiro Grant: Again, a little different. Our first investor was our manufacturer — tremendous value that they brought and still do. They built a factory specifically for Lively. I mean, you can't get better than that in terms of support because you have the best in terms of read and reacts, supply chain, etc. So that was one. I knew that if I was going to build a brand in the space of lingerie, I would have to have supply chain because it's one of the most difficult products to make. It has 25 to 40 components, suppliers, etc. So once I knew that was more than taken care of, I thought about the other vulnerabilities that I had. For me, it was the idea of where is this company going to go? Sixty percent of the time, a company doesn't make it past five years. Ninety percent after ten years, who is going to help me? Who is going to be my mentor navigating those paths? That's where Harvey Sanders came in, seeing that he sold a company to VF, and sits on a company pre-IPO. Lastly was a VC. The VC was going to be able to connect to me and keep me on the pulse of what was happening in terms of technology, in terms of valuation, in terms of future investors. So I was trying to build together a board whose lifestyles, objectives couldn't be more different from each other so that their sole focus in this conversation was about the success of Lively.
Alejandro: Very interesting. One of the things that is coming to mind now is that you guys got acquired. The company was acquired, and it seems like you guys were just getting started. So why did you guys go for it?
Michelle Cordeiro Grant: This whole story has been a very serendipitous one in that we weren't for sale. We were coming into 2019, gearing up to raise our next round of funding, our Series B. A banker walked into our office and said, "There's a company that's interested in acquiring you. Would you like to start a conversation?" Initially, our thought was, "We're not for sale. We just got started." But as we were navigating the investor community and having conversations about where we were going to take the future of Lively, in the back of my mind, I'm like, "The person that I've spoken to this year that has the most synergy in these conversations is Wacoal. They have the same core values that we do, but they got started in the late 1940s, '50s, and they've been doing this for decade after decade with a focus on consistency to brand and core values without markdowns or sales. Most importantly, their product innovation and product know-how are superior within our community. So every time I was looking, "Who's going to be the next person to really enhance this story of building a global brand that lives for decades on, well past me, the answer kept being Wacoal.
Alejandro: Got it. So then, what happened? Did you speak with the board, and you told the banker, "Okay. Fine. I'd like to start having a conversation." How was that?
Michelle Cordeiro Grant: Yeah. We had aligned on exploratory conversations. We aligned that the first conversation would not be with numbers or performance, but only about values. Something pretty incredible happened. When we scheduled that first meeting, it was in January of 2019, four years literally to the week that I met my first investor. When I went to the office where the meeting was, it was the exact same building of 136 Madison.
Alejandro: Wow.
Michelle Cordeiro Grant: So everything had come full circle. As we were having these conversations, it was one of those meetings that we've all had, where we didn't want it to stop. We were having so much fun, and the energy was so strong, and we could see the opportunity was so big that we quickly scheduled our next one, went to LLI within a couple of months, and by July, we had a SPA.
Alejandro: That's amazing. So why were they interested in acquiring you guys, and why that inbound interest?
Michelle Cordeiro Grant: I think Wacoal is an incredibly strong company and pillar within our community of lingerie and in the idea of allowing women to feel uniquely beautiful. But they saw what was happening in the direct consumer environment, and with digital, and social, and so forth, and felt they wanted to enhance their knowhow in this space and accent their portfolio with a brand that was speaking to millennials, etc., but also, that had synergies with the values of what they bring. I had been looking for quite some time. I think we were really fortunate that we got on their radar. Now, they can see that they found a company who would not only help them but who they could help. So it was a two-way street that they were really looking to partner with.
Alejandro: So make us be insiders, here, Michelle. What was that day like? The day where you signed the acquisition?
Michelle Cordeiro Grant: You know, most people have a different view of what should have happened. I was extremely emotional that morning. The day of close, I was in tears. I actually called my sister-in-law because I was having problems leaving my apartment. The best way to explain it is I feel like I will feel like this on the day that my daughter goes to college because Lively is another baby of mine. I brought her into this world from newborn, and now she has officially gone to college with probably one of the most incredible companies in the world, and I still get to be a part of it. But it was just such an emotional moment for me coupled with a four-year adrenalin ride because we literally closed my first investment on my 35th birthday; we closed on my 39th.
Alejandro: Got it, and I believe that the terms were made public, or at least reported. Is that right?
Michelle Cordeiro Grant: Correct.
Alejandro: I believe it was around 85 million, so not bad, Michelle. Any indulgence that you did that you always wanted to do?
Michelle Cordeiro Grant: You know, not just yet. What's funny is I realized that my family brings me ultimate fulfillment, as does this Lively team and community. I haven't gone out there and bought a Ferrari or Maserati. 
Alejandro: Well, if you do, I want a ride.
Michelle Cordeiro Grant: Yeah. I think I'm still letting everything settle and taking this time to acknowledge the beauty of this journey and what's coming next for Lively because this baby is still a really big part of my heart, and I want to see it through.
Alejandro: So how do you think that this journey has shaped you as a person and also as a professional?
Michelle Cordeiro Grant: Yeah. I often tear-up on my morning runs thinking about everything that has happened in the last four years because it's allowed me to recognize what we, as human beings, are capable of. I had my son, Jack. I found out I was pregnant with him two months after launching Lively. So I was building my family while I was building this company and building opportunity. For me, as human beings, the impact that we can have on the world is tremendous if we allow ourselves to flex our mental muscle, and take risks, and experience failure.
Alejandro: Wow. That's very, very profound. And one thing that I was thinking about. Now, perhaps there are some female founders that are listening to this. So what kind of advice would you give them in terms of being able to be successful as a mother and as a wife, and then also as a female founder to find that balance somehow?
Michelle Cordeiro Grant: Yeah. My advice was don't feel that you have to choose. After I had my daughter, Lydia, I realized I could create a human being in my body. It's nice — pretty incredible, and I decided I was superwoman. 
Alejandro: Got it.
Michelle Cordeiro Grant: And I think as women, we play it safe. So my advice to women out there would be: don't fear the unknown. Fear the not trying.
Alejandro: I love it. You've had an incredible ride with the company. If you had the opportunity now to speak to your younger self, to that younger self that was at Thrillist about to take the leap and thinking about your future as a businesswoman, going back in time and speaking to that younger Micelle, what would be that piece of business advice that you would give to your younger self, knowing what you know now before launching a business and why?
Michelle Cordeiro Grant: I would say go easy on yourself and acknowledge the wins because I think when you embark on this journey, you really feel the failures, but you don't take the time to acknowledge the milestones and the wins along the way. Looking back now, I would have done that more so. Also, now looking back, I would say every failure that I had made me so much stronger, and I actually think about the entire idea of entrepreneurship as building a mental muscle the way that you're building physical muscles during a marathon. It hurts in the beginning, but it gets better and better and easier and easier, and your endurance gets stronger and stronger. Just enjoy that ride because it's pretty incredible.
Alejandro: It is pretty incredible. So, Michelle, for the folks that are listening, what is the best way for them to reach out and say hi?
Michelle Cordeiro Grant: We are @wearlively on Instagram. I'm v_michellegrant and wearlively.com is where you can see us in action.
Alejandro: Amazing. Well, Michelle, thank you so much for being on the DealMakers show today.
Michelle Cordeiro Grant: Thank you. It's been a great conversation.
* * *
If you like the show, make sure that you hit that subscribe button. If you can leave a review as well, that would be fantastic. And if you got any value either from this episode or from the show itself, share it with a friend. Perhaps they will also appreciate it. Also, remember, if you need any help, whether it is with your fundraising efforts or with selling your business, you can reach me at [email protected].
Podcast: Play in new window | Download
Subscribe: Google Podcasts | Spotify | Stitcher | TuneIn | RSS | More
Facebook Comments