Andre Glezer and Alan Glezer brought their take on fintech to support and fuel a massive market that is responsible for 30% of Brazil's national GDP.
On the Dealmakers Show, Alan and Andre shared how they created a new digital bank at the intersection of credit and agriculture, what they've learned from operations in high-interest rate and high volatility environments, how they've raised $43M for their startup, their approach to mitigating risks, and the most important metric for a bank.
Listen to the full podcast episode and review the transcript here.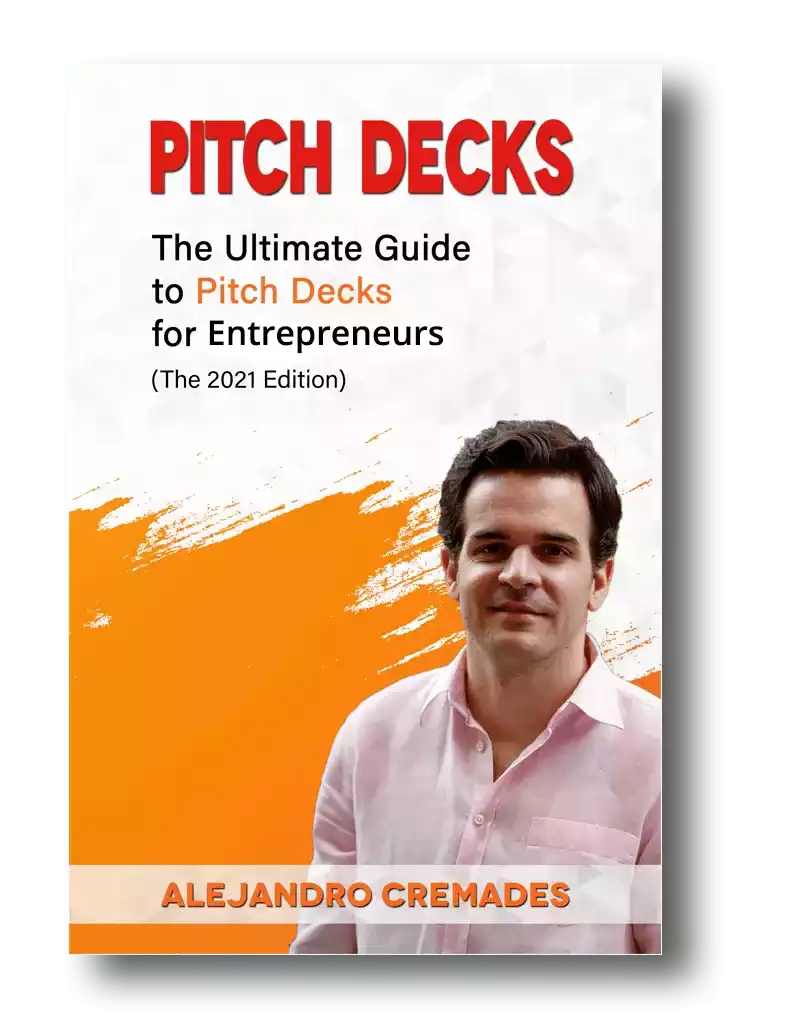 *FREE DOWNLOAD*
The Ultimate Guide To Pitch Decks
Operating In High-Interest Rate & Highly Volatile Markets
Andre and Alan Glezer were born and grew up around Sao Paulo, Brazil. One of the largest agricultural markets in the world.
Their parents were entrepreneurs themselves, working in the clothing manufacturing space. It was a time, not unlike now, when there was extreme inflation, high-interest rates, political volatility, and even the chance your money wasn't available at the bank.
Even today, businesses can expect to pay 23% interest for financing and working capital there.
Still, they saw their father able to operate under these stressful conditions and be able to remain calm and be nice.
Alan went into engineering school, then began working in the financial markets with hedge funds. First locally in Brazil, and then in Asia. Specifically working in the structured credit space. Then returning to Brazil, he worked in commodities on both the buy and sell side, before working in more startup-style funds.
Andre also went into financial services, working in private equity and investment banking. He saw many deals being done. One of his big takeaways from seeing those that succeeded versus failed, and who you would want to invest in to build a durable company was the importance of a good team of founders, with complementary skills.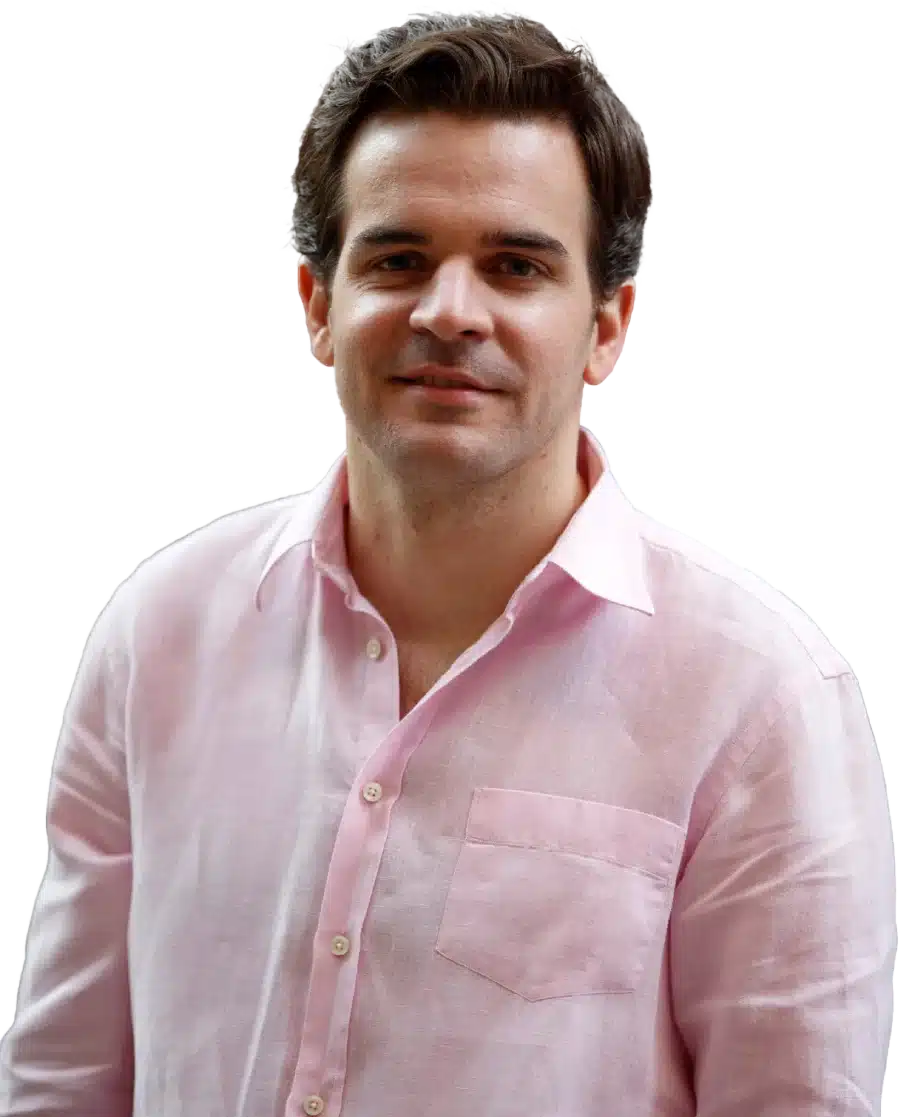 See How I Can Help You With Your Fundraising Efforts
Fundraising Process : get guidance from A to Z.
Materials : our team creates epic pitch decks and financial models
Investor Access : connect with the right investors for your business and close them
Building Your Founding Team
When the Glezer brothers decided to start up their own venture, they brought in three others, for a team of five cofounders.
Each of whom is an expert in their field. Including credit and banking, legal and compliance, and technology.
While they may have multi-disciplinary skills, they say that covering all of these bases with real expertise in each role has really helped them disrupt and grow. It is all about respecting each other's domain expertise and taking on specific parts of the business.
Solving Inefficiencies At Scale
Alan credits his brother for first seeing the opportunity and problem that become the basis of their fintech startup.
During his work in private equity, there was a thesis that there would be consolidation among retailers in the agricultural space. Digging into it, they determined the real problem in the space was the lack of a dedicated banking service for the industry.
It is an industry that makes up around 30% of the GDP of Brazil's massive economy. They didn't want to invest directly in being farmers but could find no other bank to help them.
One of the big issues they saw was that the farmers' suppliers were having to finance them. They needed money each year to buy all the seeds, fertilizers, and more, until harvest. These retailers would have to provide that financing to sell their products. So, even though their businesses may have been growing nicely, they didn't have much free cash flow. It was all out there on credit.
Through his private equity firm, he could not find a bank to invest in to get involved in this sector, so they decided they would just have to create their own. Which became their own digital banking startup, Agrolend.
They spent about six months to really get going. Initially, trying to begin part-time, while keeping their day jobs, to try and mitigate the risk. However, looking back, some of Andre's top advice for others today is just to get started earlier, and go all in. Even though they are doing extremely well now, they could be six months further ahead if they had leaped in right away.
Agrolend
Today, Agrolend helps finance Brazil's huge and important agricultural industry by providing working capital and financing in this space.
They've managed to do that by raising $43M in capital through a recent Series B round over the past two years. Being able to take in deposits as a bank enables them to, in turn, lend capital in this space for very high gross margins, and be profitable.
Storytelling is everything which is something that Alan Glezer and Andre Glezer were able to master. Being able to capture the essence of what you are doing in 15 to 20 slides is the key. For a winning deck, take a look at the pitch deck template created by Silicon Valley legend, Peter Thiel (see it here), where the most critical slides are highlighted.
Remember to unlock the pitch deck template that is being used by founders around the world to raise millions below.

Access The Pitch Deck Template
Your email address is 100% safe from spam!
Looking forward, they expect to close a new Series C round of funding later this year to fuel their growth further.
Ultimately, they expect to continue to build out their suite of banking and finance products to provide the farming industry with a convenient partner for all of their financial needs.
When it comes to success in their own fundraising efforts, they credit a lot to simply doing what they tell investors they are going to do, and proving that trust. Of course, as well as being able to paint the big vision, and the steps to get there, in addition to being out there a good six or seven months before they plan to raise, sowing the seeds with prospective capital partners.
Listen in to the full podcast episode to find out more, including:
Lending in the agricultural space
How they've managed to secure great partnerships for customer acquisition
Financial arbitrage in lending
Andre Glezer's top advice for starting a company of your own
SUBSCRIBE ON:
Facebook Comments