Are you looking for a market analysis template?
Use this market analysis template to get a clear picture of your space and create the right strategies and features to win your market.
Failing to do a reasonable amount of market analysis is probably the number one reason that startups fail. Unless you know what you are getting into, and what you've got, you don't know the threats and landscape. It's easy to fall into any number of pitfalls.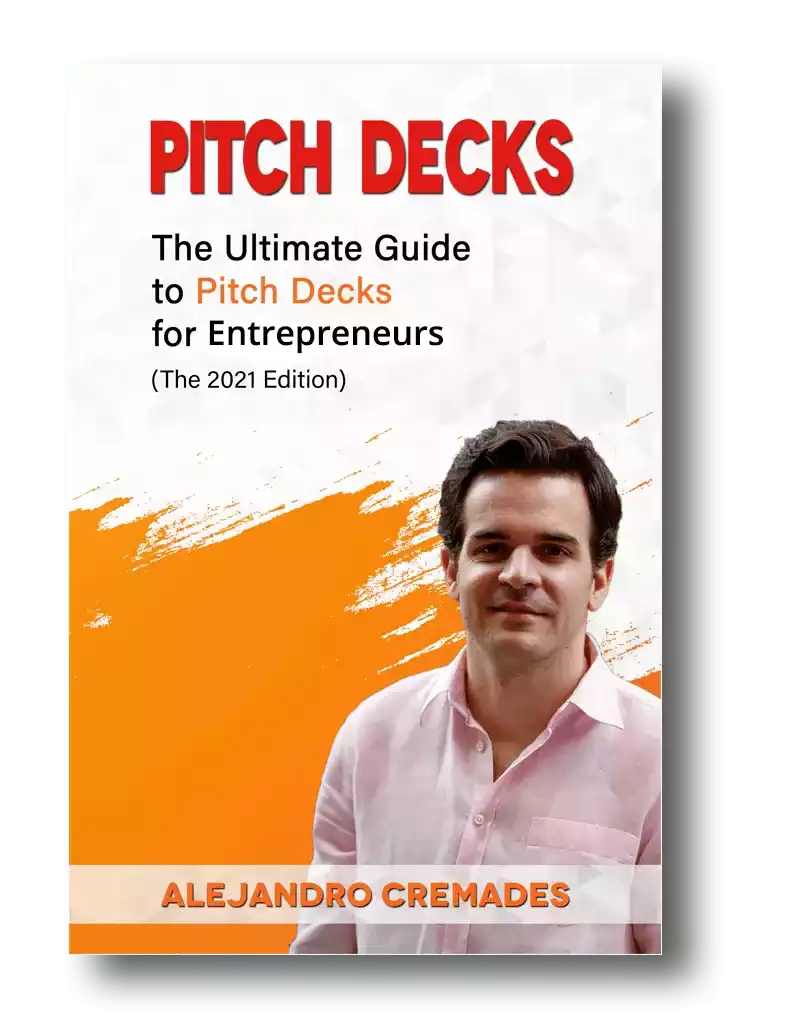 *FREE DOWNLOAD*
The Ultimate Guide To Pitch Decks
Look at all of the top reasons given for around 90% of startup businesses failing in their first few years, and they can all be traced back to this. Whether it is running out of money, poor financial management, not having a pressing problem to solve, marketing, not having enough customers, or just being taken out of the game by competitors, it is mostly because the founders didn't know their space.
If you've seen many pitches for new startups, then you may be incredibly shocked at just how little research the entrepreneurs behind them did before rushing in and trying to convince others to come with them. Sometimes it seems like they couldn't even invest two minutes on a Google search, before trying to hire others and asking for millions of dollars in funding and attempting some marketing.
Be different. Use this business template to get a great handle on your market, and set yourself up for success.
Here is the content that we will cover in this post. Let's get started.
Industry Description
What industry are you operating in? Add as much detail as you need to for presenting to those who are not familiar with your space or convergence of markets.
The industry that you are operating in is also something of extreme interest to potential investors that you may be targetting. When you are fundraising storytelling is everything and that is why you want to capture everything in a great pitch deck.
For a winning pitch deck to help you here, take a look at the template created by Silicon Valley legend, Peter Thiel (see it here) that I recently covered. Thiel was the first angel investor in Facebook with a $500K check that turned into more than $1 billion in cash.
Remember to unlock the pitch deck template that is being used by founders around the world to raise millions below.
Access The Pitch Deck Template
Your email address is 100% safe from spam!
Target Market
What is your niche out of this larger market? The more specific you are the better.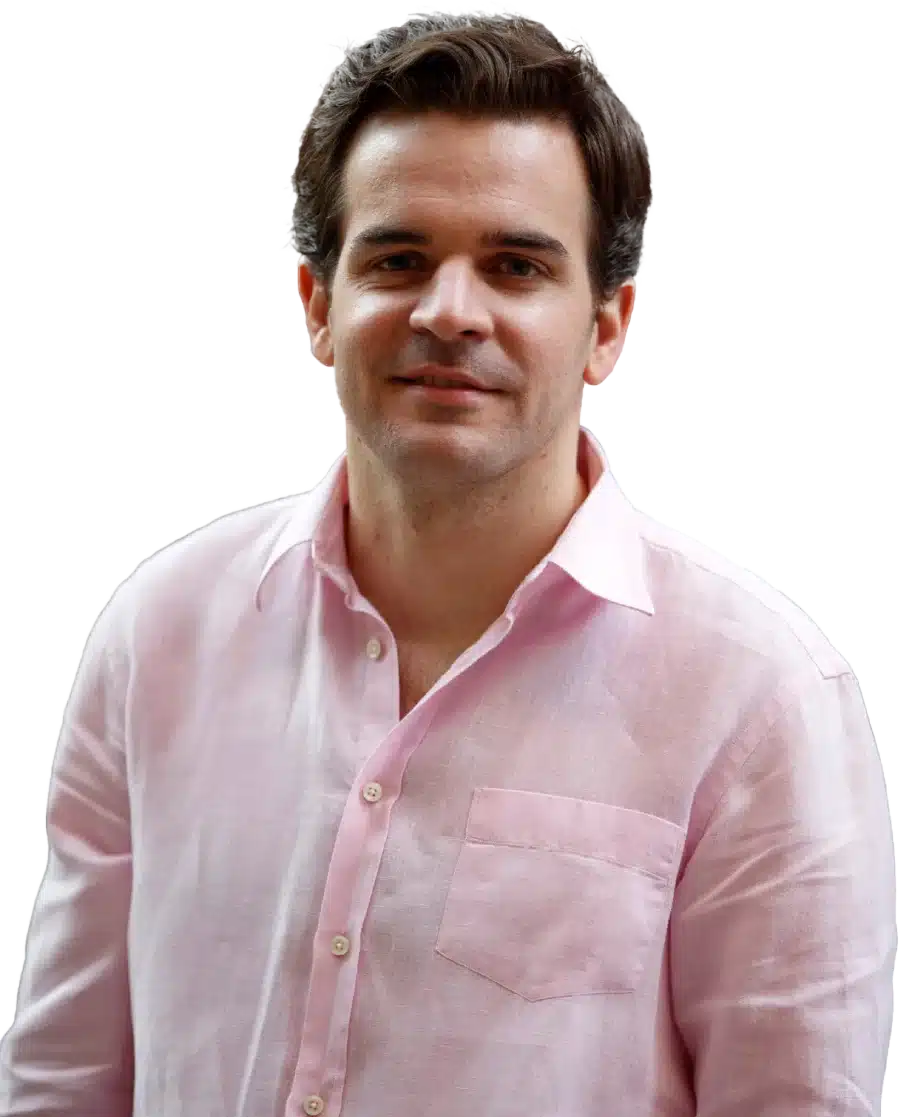 See How I Can Help You With Your Fundraising Efforts
Fundraising Process : get guidance from A to Z.
Materials : our team creates epic pitch decks and financial models
Investor Access : connect with the right investors for your business and close them
You may refine your niche based on a variety of factors, including:
Geographic area

Price range (affordable or luxury)

Customer size (amount of income, or revenues for B2B startups)

Type of customer (B2B, B2C or enterprise)
Market Size
This is one of the most important questions to answer to prospective investors. Much of their decision will rely on this one data point.
Break this down by:
Total market size

Target market

The serviceable and addressable market
You may consider these numbers both in terms of dollars and sales units. Later, when you evaluate competitors, you'll find out how fierce the competition is. Maybe you are the only one in this space today. Or in the case of real estate, some may find they are in a local market with 900 direct competitors and only a fraction of that number of sales. Meaning many won't get a sale each month or year.
This isn't just for investors either. You need to know if the potential is big enough to create a real business. Especially one which can be big enough to reach your goals. It will also guide your financial modeling, expected sales volumes, and profit projections.
It can be good to be a big fish in a small pond or even a small fish in a very big pond. You don't need as much market share to make the same amount of money in a very big industry.
Don't forget to consider the future size of this market too. Few want to be in contracting industries. A lot of mature and established industries are shrinking. That can make things a lot harder. It can certainly make it harder to convince lenders and equity investors to jump in on the ride with you.
Other markets are new or are growing much more rapidly. Some may be entering extended periods of growth which are projected to expand for the next decade or more, and by billions of customers. Make sure to back up your claims with authoritative research.
I go more in detail on how to create a marketing plan in the video below.
Customers
Who are your customers in this market space?
Use this space to insert your customer personas. Who are they exactly? Even as a B2B or enterprise startup, you have customer profiles, and sales still rely on doing business with individual humans.
Competitors
Who is serving these customers now?
Key questions to ask and answer include:
How many competitors are in this space today?
What types of buckets or categories do they fall into?
It is also worth analyzing what potential competitors you may have in the near future. Even if there are few competitors now if you are successful and get the attention you can bet others will want in on it too. Will this be large corporations that can afford to lose billions of dollars to take you out of business? Or will it be new startups who can move fast and operate lean?
You may want to include several short bullet-pointed profiles of competitors. Show a comparison, and what they are doing well and poorly.
What is your unique selling proposition (USP)? How are you differentiated from everyone else?
Pricing
What does your competitor research show you about the best pricing for your business and product? What are the high and low price points? Where will you fall into the stack?
The Customer Journey
What are the steps involved in your target customers making a purchasing decision for a product like yours? You need to know this to create an effective marketing and sales plan and process.
Facebook Comments