Jyoti Bansal is the cofounder and founding CEO of AppDynamics which develops application performance management (APM) solutions that deliver problem resolution for highly distributed applications. He raised over $220 million from top tier investors such as Kleiner Perkins, Greylock, Battery Ventures, or Lightspeed. AppDynamics got acquired by Cisco for $3.7 billion. Jyoti went on to launch his own fund, Unusual Ventures, and his most recent company, Harness, which is a Continuous Delivery as-a-Service platform for engineering and DevOps teams to release applications into production.
In this episode you will learn:
Being a foreign entrepreneur in the US
Raising capital from the best
Scaling a business from nothing to IPO
Expectations from seed stage to exit
Behind the scenes of a massive M&A transaction
SUBSCRIBE ON:

For a winning deck, take a look at the pitch deck template created by Silicon Valley legend, Peter Thiel (see it here) that I recently covered. Thiel was the first angel investor in Facebook with a $500K check that turned into more than $1 billion in cash.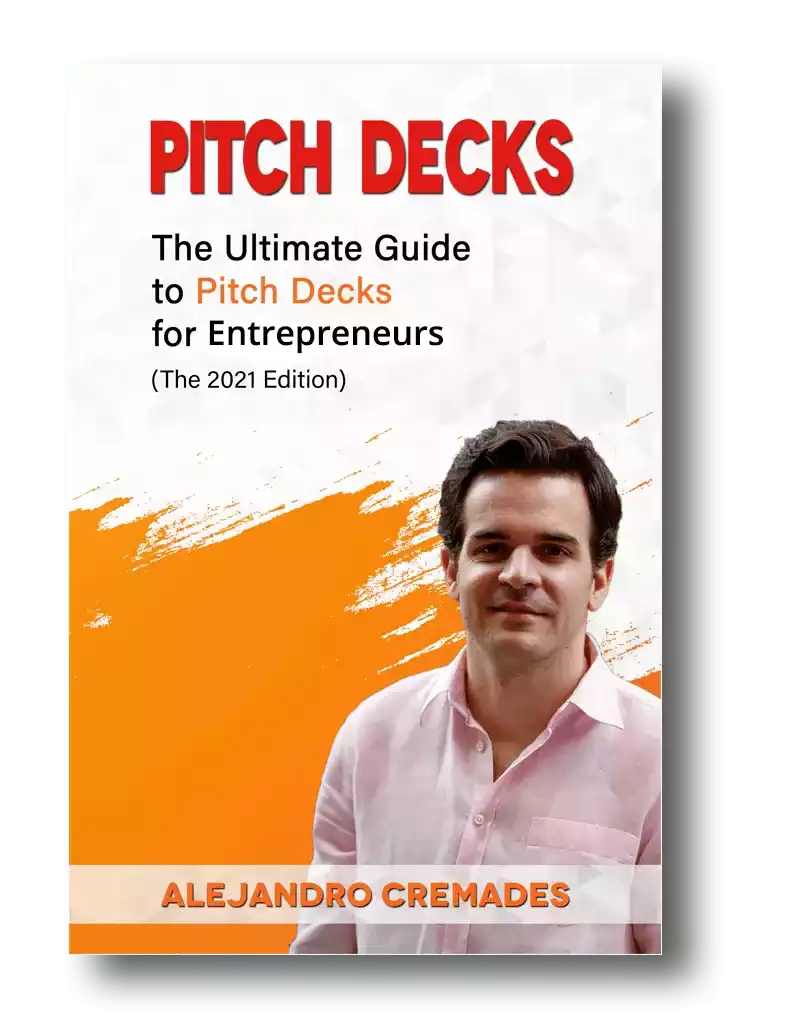 *FREE DOWNLOAD*
The Ultimate Guide To Pitch Decks
Moreover, I also provided a commentary on a pitch deck from an Uber competitor that has raised over $400 million (
see it here
).
Remember to unlock for free the pitch deck template that is being used by founders around the world to raise millions below.
Access The Pitch Deck Template
Your email address is 100% safe from spam!
About Jyoti Bansal:
Jyoti Bansal is a serial entrepreneur and a silicon valley technology visionary. Jyoti believes passionately in software's ability to change the world for the better.
In 2008, he founded AppDynamics, an application intelligence company that provides enterprises with real-time insights into application performance. Jyoti led the company as Founder & CEO for the first eight years, and as Founder & Chairman for the last one year until its acquisition by Cisco for $3.7 Billion in January 2017.
In 2017, he launched BIG Labs, a startup studio, as a vehicle for "parallel entrepreneurship," where he can co-create companies that can help define the future of software and technology. Jyoti currently is CEO & Co-founder of Harness, a fast growing enterprise technology startup aiming to revolutionize software delivery processes. Harness is the first company launched from BIG Labs.
In 2018, Jyoti cofounded Unusual Ventures, a new $165 Million venture capital fund focused on helping early-stage technology entrepreneurs.
Jyoti also has been an investor and mentor to multiple early-stage technology startups, including Amplitude, OpsGenie, Headspin, Unravel, Algolia, Dataiku, Snowflake, MindTickle, and Springboard.
Jyoti has been a recipient of many leadership awards, including Forbes' "Best Cloud Computing CEO to Work For", and "Best CEO" by San Francisco Business Times at the Annual Tech & Innovation Award. He was named Ernst & Young Entrepreneur Of The Year™ for Northern California in 2016.
Jyoti received his BS in Computer Science from the Indian Institute of Technology, Delhi. Prior to founding AppDynamics, Jyoti worked at various silicon valley startups as a software engineer and architect. Jyoti is the lead inventor on 20+ US patents.
Connect with Jyoti Bansal:
* * *
FULL TRANSCRIPTION OF THE INTERVIEW:
Alejandro: Alrighty. Hello, everyone, and welcome to the DealMakers show. Today we have another foreigner just like myself, and I think that this foreigner has definitely come to the U.S. and has made his mark. So, without further ado, Jyoti Bansal, welcome onboard today.
Jyoti Bansal: Thank you. Glad to be here.
Alejandro: Jyoti, how was life for you growing up in India?
Jyoti Bansal: I grew up in a small town in India. My dad was a small businessman, what you would call a mom and pop shop. Growing up there, part of my life was also helping my dad with his business, and his business was selling irrigation machinery to small farmers. I would go in the shop after school and help him out. That was part of it, but I was fascinated by science and technology. I went to study engineering. That brought me here to the U.S. and Silicon Valley after that.
Alejandro: Why the U.S.? At what point were you like, "You know what? I may take a look at what the U.S. looks like."
Jyoti Bansal: It was mostly startups at Silicon Valley at that point. I was so fascinated by startups. I saw small businesses, and I went to adopt schools in India to study computer science. I always wanted software engineering and using my computer science engineering skills and building companies and startups. At that time to me, it's like, "Silicon Valley is the place to be. That's where things are happening. That's where all of this happened." I said, "I need to find a way to go to Silicon Valley and see how this works. That's when I started to apply for jobs and find a way to get here to Silicon Valley.
Alejandro: Got it. So, what was that process like until you finally landed your job?
Jyoti Bansal: Landing the job was a little bit complex. I was just pretty much fresh out of school, but my school had high definition Exeter, so that helped. But I wanted to work in startups and getting a job in a startup at that point wasn't that easy. You could easily get job in a larger company like a Microsoft or something, but getting a job in a startup was harder. It took some effort. It's really, once you've come here, then I hate to say, but immigration system is just too complex. Once you're here, the challenges you have when you're H-1B, getting to a green card and all of that. I really hope, especially for immigrants here who are coming for creating businesses and in science and technology, they need to simplify the immigration system for sure.
Alejandro: I agree with you. Why would you say that as an immigrant it was tougher to land a job with a startup?
Jyoti Bansal: Because the startup has to process your visa and as a startup, there's a cost associated, but there's complex that normally is a small startup. You don't even have a job department. So, you don't know how to process visas for people you hire. Then it gets more and more complex from there. So, if they simplify that process, it gets easier even for smaller startups to hire talent from all over the world.
Alejandro: Absolutely. With my previous startup, I remember when we were in the very early days, we tried to sponsor the visa for one of our senior engineers. I think we paid something like almost $6,000 and he got rejected. It was a real bummer.
Jyoti Bansal: Yeah, and that's the challenge. Many startups, once it gets rejected once, you're afraid to do it again. They just need to simplify it.
Alejandro: When you landed your first job, that was netLens in Cupertino. Is that right?
Jyoti Bansal: Yes.
Alejandro: How big of a shock was it for you coming from India. All of the sudden, you see like, "Hey, this is the Bay area." I'm sure it was shocking for you.
Jyoti Bansal: It definitely is. There's always the cultural shock of moving to a different country. But there's also the professional shock of being in a startup environment like that. This is the Bay Area, Silicon Valley. There's [4:32]. You come in these startups, and you learn a lot. The first startup I worked in was pretty small at that point, was like 25, 30 employees. We were building some really cutting-edge technology and products. Then when I went to the journey, I realized like, we're building these great products, and the technology was so cool, but we didn't find a way to sell it. So, no one was willing to buy the products we were building. That was also a shock and learning experience as well that startups are not just about building technology or products. A startup is really about generating revenue and selling. So, there's a lot of learning and getting to the startup land and Silicon Valley early, and you go through the journey.
Alejandro: What was it like for you, for example, the first couple of big lessons that you learned from being in this ecosystem?
Jyoti Bansal: Before I started my own startup, AppDynamics, I actually worked in three startups. Each one of them were different lessons. The first one at this company in the very first company was that you've got to build a product that people want to buy. It's not about the technology. No one cares about the technology. It doesn't solve a real business problem. This first startup was started by PhDs from top places, really cutting-edge technology. That was my lesson #1: never build a product that no one wants to buy. As an engineer, there's nothing more frustrating than that really. That was lesson #1. In the second startup I went to, my lesson there was the company did well, and they've grown to 15 million dollars of revenue, but then they just stalled. And it was very clear that the company has to—any startup for them to keep growing, they have to keep evolving themselves and transforming themselves to the next set of problems, to the next evolution in the business and the market that's happening. As a company, if you're static and you're not constantly transforming as a startup, you're not going to thrive. That was definitely a lesson. My second one, when I went to my touch startup, touch startup was quite more successful. We sold for about 375 million dollars. But even there, the lessons learned were like for a business to really scale, you've got to get the sales scaling to work because if your go to market and your sales scaling doesn't work, it doesn't matter how your product is. Eventually, your business cannot grow if you don't get the sales execution right on that. So, every startup is a different lesson.
Alejandro: Would you say that perhaps that frustration that you had as an engineer where you were building products, and you couldn't really see like completely that product/market fit happening, would you say that that may have triggered you jumping from netLens to your next company, which was Datasweep, and then from that to Wily Technology?
Jyoti Bansal: Yes.
Alejandro: Got it. How did your responsibilities or your roles change from netLens to Datasweep to Wily Technology?
Jyoti Bansal: Kind of the engineering part. I started almost at entry level pretty much fresh out of college, so entry-level engineer and became a senior engineer, principal engineer, architect, and I like to build products and build some good code. That's how my responsibilities were increased.
Alejandro: So, you were at Wily Technology and then as you mentioned, there was a transaction that happens. Did you always know that at one point you were going to launch your own company and be an entrepreneur, or was this something that all of the sudden happened?
Jyoti Bansal: No, I always knew. When I was in college back in India, and when I came here to the Silicon Valley, that was my goal. It was actually a little bit hard because I came here on a work visa. On a work visa, you're not allowed to start your own company. So, you have to wait until you get your green card. In some ways, if I got my green card early, I probably would have jumped on and started my own company earlier.
Alejandro: So, you were just waiting for the green card? How long did it take you to get your green card?
Jyoti Bansal: It took me seven years.
Alejandro: Wow. That's really unbelievable. So, once you received your green card, then at what point did you decide, "Hey, it's time for me to really make it happen."
Jyoti Bansal: A green card does only one thing. It allows you to legally start a business. If you're not on a green card, you cannot legally start a business, which is completely absurd. It doesn't make any sense to me. But once that happened, at least I had that freedom. I always had ideas that I wanted to do things better. So, my last startup, Wily, was acquired by a large company, Computer Associates at that time. I would see from that vantage point that there was a big pain in the market for a lot of people. Now you hear the phrase of "software is eating the world. Everything's a software business." This was back in 2007, 2008 when this term wasn't coined, but it was still very clear that everything in the world is going to be more and more and more software. So that my thesis for a balance was simple like, if everything is going to run on software, someone has to make sure that if something goes wrong in the software, you have the ability to fix it, to troubleshoot it and to fix it. As a software engineer, myself, I would say like it's so hard like something goes wrong, to diagnose what's wrong and how to fix it. If we're going to have like our airlines working on software, and our banks working on software, everything working on software, someone has to have the tools to fix it. Now that I don't have legal restrictions to do it, I've been really passionate about solving this problem. You start thinking, "If you don't solve this, someone else will solve this." I tell them, "Let's go ahead and start this."
Alejandro: What was the process of coming up with the concept of AppDynamics?
Jyoti Bansal: This really was the process that I wanted to solve the problem of. If people have complex software, if something goes wrong I'm going to make sure I'll be able to fix it for them or to help them diagnose what the problem is and get to the root cause very fast. So, when I was still in my old job, I started working on this concept a little bit on my nights and weekends, and then I started pitching to VCs because I was an engineer in my late 20s. I didn't have much money to bootstrap for too long myself. So, I started pitching to VCs at that time. I had a lot of rejections. People were like, "You're a first-time founder. You're not managing any person. You don't have business experience." All sort of things people told me. I had about 20 rejections. But through every rejection, you learn. I would always make it a habit of asking why. It's like, "Can you help me by telling me why you're not investing, or what's not right?" Sometimes investors will tell you. Sometimes, they won't, but you learn from it. My story started to evolve. Then one day what happened was, one of the investors I was talking to, he asked me the question, "Do you really believe in what you're saying?" I said, "Yeah. Of course, I do." He said, "Then why are you still in the job then?" To me, it's like, "Yeah, that's a good question. I don't have the answer to this." So, the next day I quit my job. It's like, "Okay. If I really believe in this, I need to quit my job.
Alejandro: Wow.
Jyoti Bansal: Then things started to happen, and then I had my Series A venture capital from a couple of investors after that.
Alejandro: We'll talk about that in just a second. What was the founding team of AppDynamics?
Jyoti Bansal: I was the sole founder as the company got started because the company was starting fast, and I wanted to look for co-founders, but things moved fast, and I couldn't find the right people in time. So, I was sole founder at the company, but then once I had my initial series of capital of 5.5 million dollars, then I wanted to bring on a founding team, and bring on some of the best people I knew to come and work on this problem.
Alejandro: So, I guess your first key hires, what were you really looking for?
Jyoti Bansal: What I was looking for were people who were really good at what they do. Some really top-notch technologists because ours was already a technical and complex product that we wanted to build. That was one thing, but second is people would really thrive in the startup. One thing I've learned over time is there are some people that just thrive in the early stage, and there are some people who get too scared. That is totally fine if that's who you are, but when I look in the early stage, I look at people who would enjoy that, people who would thrive in it, people who would like the blank slate nature of things. My first hire who became our CTO over time was one of the smartest engineers I knew, and I knew that's how we thrived. So, I need to ask this guy to come in and join me as the first person in the team.
Alejandro: Especially for the people that are listening that are perhaps not that familiar with AppDynamics, what ended up being the business model?
Jyoti Bansal: AppDynamics was an enterprise software company. So, think of the business model as Enterprise SaaS, mostly subscription revenue as we grew. And we would go and mostly sell to mid-size to large enterprises. So, like a Wells Fargo, a Bank of America, JPMorgan Chase, or a FedEx, or a United Airlines. All of these companies have large software systems, like online banking, and travel booking, and flight reservations systems, and everything, and we would sell AppDynamics as a software to them so that they could use that AppDynamics to monitor what was going on in these software systems. If something went wrong, they would use AppDynamics to figure out how to fix it.
Alejandro: Would you say that for you, it was quite a journey because you're coming now to AppDynamics from being an engineer in a bunch of different companies. How was it for you to all of the sudden jump from do code, and being on the engineer side to really be on the front and center, and selling the vision and the mission of the business as the CEO?
Jyoti Bansal: It's an evolution. One thing I learned there is you've got to learn the skills that you don't have really, really fast. That's the most important thing as an entrepreneur. So, before I started AppDynamics, I never managed a single person. I was an engineer doing good stuff as an engineer, but I had to learn how to manage people. How do you tell the story? How do you create the vision? How do you inspire people? There's a lot of learning that happens around it. Some of it happened through all of those rejections I got from investors. The first pitch I had, and this was very technical because that's how I was describing things as an engineer. Then I realized that's not really going to work. You have to create a broader story and a vision that you can excite investors and sell on the vision. Because when you're recruiting people after that, it's the same thing. You've got to excite people about something about a big vision around it. You have to tell the right kind of story that will help you get to the vision. There's a lot of learning initially that happened, but what I learned was you have to go through these stages. As a founder, you go through your stages of evolution. The Stage 1 raise, you've got to learn how to raise capital. Stage 2, once you have some capital or way to start your business, you're to learn how to recruit a team. Stage 3, once you have a team and some capital, you've got to build and find your product/market fit. So, there's a lot of learning that goes into that. Then once you find your product/market fit, the learnings change to now, how do you figure out a sales model, or how are you going to sell the product? You have the product/market fit, now how are you going to sell it? Then that's your Stage 4. Stage 5 after that is like it becomes scaling. You have a product, you have a team, you have funding, you figure out how to sell it, but then it all becomes from additional scaling. Your number of people are growing, you've been evolved as a leader, as a CEO, you have to learn how to manage opposition. Those kinds of skills.
Alejandro: As you're talking, going through all these stages, was there like a point for you, Jyoti, where you were like, "I think we're onto something here."
Jyoti Bansal: Yes. It takes some time to get there though. The one thing that startups—unfortunately, there are a lot of lows. There are a lot of highs, but there are a lot of lows. So, there are moments where you feel like it's not going anywhere; it's going to shut down. There are moments where you're like so full of excitement and the promise there. But it does take time to get to a point where you know like for sure it's happening. I started AppDynamics in 2008. So, 2008, '09, '10, were really bad on the financial markets. So, the fundraising environment was really, really, really bad. So, to me it also clear like if I don't get to the next milestones, don't get my product right, and don't get the revenue going, there's no next on the capital for me. That drives like some of that hunger. But once you start coming out of it, that you're fighting for yourself, I will. The point where you start feeling the real confidence is when you have very happy customers. To me, it's like once I started seeing I have so many happy customers and my customers really like the product, at that point I started feeling like now I know we have something. This was just a promise for a long time, but now it's like we have all these customers who really are happy with what we're doing and want to recommend us to so many other people. We're going to make something out of this.
Alejandro: Got it. You were talking about the lows, and I'm sure that receiving investor rejections was definitely not fun. Just out of curiosity, how many investor rejections, Jyoti, would you say you probably got in this journey?
Jyoti Bansal: I got about 20.
Alejandro: Twenty investor rejections. Just out of curiosity, did you ever talk with those guys after your transaction?
Jyoti Bansal: Oh, yeah. You know, many of them reach out to me now. It's like, "Oh, that was one of our biggest mistakes we didn't invest."
Alejandro: Wow! Obviously, to really scale this up and moving through the stages that you were mentioning, obviously, you guys scaled this up quite substantially. So, how much capital did you guys raise in total for the business?
Jyoti Bansal: By the time we were going IPO, and we sold the company right before that we raised about 220 million dollars.
Alejandro: Got it. The investors that you had were really impressive: Kleiner Perkins, Lightspeed, Greylock, Battery, IVP, or even General Atlantic. This was your first rodeo. I'm sure that now, Jyoti, whenever you say, "Oh, I'm doing something." People are throwing money at you literally; it's easy to raise money, but the first time, it's tough. How did you really, I would say engineer your way towards getting in front of these guys?
Jyoti Bansal: To get in front of these guys, it's very early. It's a little bit about you have to find the right network. If you just connect to a top venture capitalist cold, there is a high chance they're not going to take you seriously. But if places, ecosystems like Silicon Valley and Bay Area, the New York tech ecosystem now. Many of the ecosystems, there really only a few degrees of connections where you can get to people. At least get an intro. That's the first step, getting an intro to someone. But after that, you have to tell a powerful story to get these investors excited. I went through all those rejections and everything. What I learned from that is like the story that you have to tell comes under three things. 1) You have to make a case that how could this build another company? Because most of the investors I've learned is like the way all these VCs work is their approach is go big or go home. They don't want to invest in a company that they don't think can get there. They look at from a business model is they're going to invest in ten companies. One of them is going to be the big hit. You have another two or three that are going to be monitored, and the rest will shut down, and that is fine. That's how they look at it. What you have to convince them is like if everything goes right, and there's a high chance not everything goes right. If everything goes right, this could be another company. That's the first part of the story I would make the case around. The second part of the story was showing validation and proof points. In the very early stages, the validation was just like proof points from the customer conversations I had like if there was a product like this—these are the proof points of all the people who want to buy this. When the company started getting bigger, the validation and proof point is your actual customers, and what they are saying about your product, and how you're doing the market, etc. 3) The last of the story is always why you? It's why you as a founder? Why you as a founding team? Why you as a company at some point? Why are you going to be the winner? Because anytime there's a market, where there's a portion there to be a million-dollar company, there will be a lot of different competitors. A lot of people will compete to be the winner there. So, what makes you the winner either as a person, as a founder, as a company, as a team, or something. I learned that if you tell the story with those three pillars, you can get the right kind of investors to get behind you.
Alejandro: I love it. You were talking about building your network. I do agree that you need the network to get the money in, to really get in front, and also close the right investors. But then also, to build the company with the right people around you. So, you are from India. I'm from Spain. I'm also a foreigner, and I understand how tough it is to come here and build a network, so what kind of advice would you give to those people that are perhaps starting from scratch building their network?
Jyoti Bansal: I would say if you're interested in networking with investors, there are investors who are looking at getting help from different people like the Venture Capital firms need help from marketers, from product managers, from technologists to understand the market. So, you can get involved in creating network by offering something as help. Online places are definitely important places to network as well. You want to follow the right people on Twitter, and LinkedIn, and social media, and kind of attract them. So, there's an interesting base who create a network, but also if you're working in—if you are working in a startup, I would encourage you to be curious about other aspects of the startup like how does the sales work and how does marketing work? If you're working in sales, how does engineering work? How does technology work? You get this broader sense where you can offer your help to more and more people in your network.
Alejandro: Going back to AppDynamics, how many employees did you guys have before the acquisition?
Read More: Michael Winn On Quitting His Job At Google And Raising $100 Million To Take Over The Skies With Drones
Jyoti Bansal: At the time of acquisition we had about, I would say, 1,200 or so.
Alejandro: 1,200. Got it. For you, this was a tremendous experience because building a company from a couple of people to 1,200 is remarkable. Would you say that you, yourself, as a leader and also as a manager, would you say that it had times of adjustment, and with big learnings along the way to really manage that growth?
Jyoti Bansal: Definitely. Yes. There are so many different adjustments you have to do. As a leader, you evolve, and you grow. What I learned at AppDynamics going through the journey, the job of the startup CEO as the leader, it comes under a few things. 1) You have to sell the vision that will excite people because people are not going to work—and startups are hard and challenging. If the vision is not exciting or you can't tell the vision right, it won't work. So, that's the first thing. 2) Create alignment. That's the job of the CEO, alignment between sales, and marketing, and product, and customer support, and investors, and board because you want to make sure that everyone is marching towards the same direction, and the same goals and everyone is aligned. Always in a startup, you don't have enough resources, the pressures are high, so alignment is the job of the leader. 3) I look at the job of the leader is to set the tone for execution in a startup. Make the company and your business execution-oriented. That you drive results, and everyone is executing hard towards it. 4) The fourth thing I've learned as a startup CEO is your job is to fill the gaps. There will be gaps that you will have to own as the CEO. Like initially, I've done the job of a CEO for the company. I've done the job as head of sales for the company. I had a job of marketing for the company. I've done jobs, obviously, as an engineer writing code in the company. You don't want to fill the gap for too long, but when there is a gap, your job is to fill the gap. Initially, you may be doing a whole bunch of things as the company is very small, and you have more and more people that are coming in over time, but still, there will be gaps on things that you have to do as a startup CEO and leader.
Alejandro: I guess in your case, Jyoti, why did you decide to step down as the CEO and really step it up as the Chairman?
Jyoti Bansal: I was CEO leading from the driver's seat for the first eight years. As we were about to go public, we wanted to bring in some more of the public company operational experience to get to the next level. So, I took the chairman role at that point so I could focus more on the strategy and the vision, and expanding the product portfolio, and how do we evolve at the next level in the market, and focus less on the day-to-day operations.
Alejandro: You actually got David Wadhwani from Adobe.
Jyoti Bansal: Yes.
Alejandro: He was there the Digital Chief. How did you find him and convince him to join you guys?
Jyoti Bansal: We were doing very well as a company. We were worth about 2 billion dollars in private markets at that time. It was in some ways very exciting for someone to come in and work on taking the company to the next level from there. Yes, we did promise to spend a lot of time on looking at the right kind of person that we can bring in who will bring in that experience that we needed for the next level.
Alejandro: Yeah, and this is really important because you've seen this on companies like LinkedIn on how Reid brought onboard the new CEO and really took it to the next level. I also, for example, have a friend that just recently brought a CEO and also put himself as a chairman. This is probably one of the biggest decisions that one has to make. In your case, what were some of the absolute checkmarks that you needed to see on this individual?
Jyoti Bansal: I would say the #1 thing was like someone who would create content in the culture. As a CEO of the company, the company started on my couch really as one person, and by the time we were looking to bring in someone, we were already about 1,000 employees. The company culture was something I took a lot of pride in. I wanted to make sure whoever comes in understands the culture and intends on continuing the culture and maintains that. So, that was really the absolutely #1 thing for me as I was looking for someone. The #2 thing is someone who would also believe in the long-term opportunity, potential, and vision of how the company could grow and evolve, and we could work closely together.
Alejandro: For you, seven years driving and leading the business, did you find it hard, the transition, and letting go, and becoming the chairman?
Jyoti Bansal: Yes. It is very hard to do that. I would be lying if I said, no, it was easy to do that.
Alejandro: Was there like a break-through moment for you?
Jyoti Bansal: I would say it is very hard because the company was so used to me being CEO for so long. When we had a new CEO in the seat, what I realized is the best thing for me is to actually take a break and take a sabbatical, so it gives the new CEO some space, and the company learns to operate and then faster.
Alejandro: Got it. You were also planning to do an IPO, and in fact, you announced the acquisition I think a day before the IPO, which was shocking for everyone. So, walk us through the shift in strategy of going from an IPO to finally pursuing the money processes.
Jyoti Bansal: You know, that's the interesting thing for us. We were on a pathway to an idea. We didn't have a strategy to sell the company or a plan to sell the company. Our roadshow was going very well. We were about to go IPO, and Cisco came in about ten days before the IPO. They said, "Instead of going IPO, how about we acquire you." We had a relationship with Cisco. They were a consumer for a long time. We were working on some business partnership as well. We said, [33:35 – 33:38] We're not looking to sell the company at this point. They came with their first offer, and we said, "No, we won't do it." Then a couple of days later they came with the second offer which was significantly higher, and we said, "No, we're not going to do it." Then they came with the third offer. At that point, I started to become, like obviously, you want to go on a certain path, but you also have to do the right thing for every shareholder involved. So, you have three kinds of shareholders. You have your VCs. You have the founders, and then you have all the employees. The price, eventually, we sold the company for almost 4 billion dollars. So, at that price and where the company was and how the company was valued, it was among the highest multiple acquisitions in the history of enterprise software at that point. The right thing to do was for all the shareholders and especially for the employees was to take that acquisition. It wasn't like we were going and pursuing the path and we as a company decided to change the strategy. It just happened, and Cisco made an offer that at some point was the right thing for us to accept as a company.
Alejandro: When they came knocking, was that directly? Did they come via someone else, or how did they establish contact with you guys?
Jyoti Bansal: We had a relationship with them. We knew the people. They were our big customer already, and we were working on a close business partnership with them already. So, we knew the people. They knew us. We knew a lot of people there.
Alejandro: Unbelievable, like rejecting them three times. Weren't you getting dizzy when you were seeing all those billions passing?
Jyoti Bansal: It is. It's really stressful, and I didn't sleep for, I would say, for four days in a row. Everything was moving so fast. We also had our IPO roadshow going on, so we didn't want to upset that. It was kind of like a bit of a funny story there. Our plan for our IPO was that we'd take our employees and they would go to Nasdaq and ring the bell. Most of those employees were engineers, and they don't have a suit normally that they would wear, so many people had these custom suits tailored to go and ring the bell on Nasdaq, and it was a big moment for us. When we announced that we are not doing that. This was just a day before the IPO, so a lot of the people are already in New York to do that. So, we announced them and said, "Come back. We're not doing the IPO. We are selling the company." So many people were so depressed and unhappy. So, we made a deal with Cisco. "If we close the deal here, can you use your clout with Nasdaq to still allow our employees to go and ring the bell?" Cisco made that happen. Once we closed the deal, we didn't go IPO, we took the same team there, and we rang the bell on Nasdaq.
Alejandro: Wow. That's amazing. What was it like to have those IPO conversations when you were like negotiating on the backend for the acquisition with Cisco?
Jyoti Bansal: The way we did that was that we were going in two different directions. Our goal was like that we're not going to disrupt the IPO conversation. We have our bankers working on the IPO conversation, and we had the roadshow going on, and then when we engaged our bankers, we were working on the IPO in this conversation. So, we had it as a completely separate track driving the conversation with Cisco on this one.
Alejandro: Make us be insiders for a minute here, Jyoti. What was the day when you signed? What was that day like?
Jyoti Bansal: What was that day like when I signed? The buildup towards it was like four days of—the challenge was all of this had to be done within a lot of secrecy because we had the IPO going on, and the IPO roadshow going on, and we didn't want to disrupt it. There are a lot of rules around on how could we talk about it and all this. We had these lawyers' offices where we all camped out for three or four days and negotiated all the paperwork and all the legal paperwork, etc. Normally, for a deal of that size, the legal paperwork and everything takes about a month or so at least. We compressed all of that in three days. In three days, everything was compressed to do. You're going through all of these fast-paced negotiations and figuring out everything there. Once everything got settled, and when we signed, in some ways, it was a relief. But at the same point, I would tell you as an entrepreneur, when you sell your company, it doesn't matter how big the amount is, it's a very bitter-sweet kind of moment. You still feel the—it's an end of a chapter. For me, it was for nine years of my life; that's what I did. When the chapter ends, it's always a bitter-sweet moment.
Alejandro: Yeah, I can imagine. What ended up being the terms of the transaction?
Jyoti Bansal: Cisco acquired us for 3.7 billion dollars. That was the financial term. All cash. Everything was cash. The things that we also negotiated, not just the financial price, was what happens to our employees, what happens to our independence as a company. One of the terms was that AppDynamics as a company would mostly run as a quasi-independent unit inside Cisco, and that was part of our team and employees would remain in this setup and report a strong retention program for employees, so the acquisition gets—those became key parts of the terms. When I look back at the acquisition now, we had about 400 of our employees who made more than a million dollars in the transaction. When I look at that journey, we all did well, but I take a lot of pride that we had 400 people who made more than a million dollars. It's a significant impact on their lives that happened through that.
Alejandro: Absolutely. You were talking about retention before. One thing that stood out for me was that for you there was not such a thing as the typical vesting and resting as they call it as you did with Cisco. So, why was this the case?
Jyoti Bansal: That was part of the negotiation. Since I already handed off the daily operations of the company, and we had a good management team in place to manage the day-to-day operations of the company, that transition in doing that became possible and quite reasonable as well. After nine years, we had a strong new management team in place mostly already, and I wanted to go and work on the next set of ideas, and businesses, and things that I wanted to do.
Alejandro: Got it. You've started a studio startup type of studio thing which is called BIG Labs, and then you also started a venture firm called Unusual Ventures. How unusual are the companies that you invest in?
Jyoti Bansal: It's not about the companies that are unusual. It's really more about our firm that's unusual. One of the things I realize is as a founder, what would I like from our early stage venture firms. Most of what I realized is like I worked with some good firms, but the challenge is that most of the firms when you are a—the hardest part for a founder is from getting from the idea, just finish an idea, from zero to the first million dollars of revenue. Like the first two to three years are the hardest part. What I realized was that most venture firms actually are not helping that stage. Most venture firms are like, "Get some more traction and then we will come and help you." Two and three years, that's where I need the most help. The first three years is like when you're starting as a founder. So, we said we are going to take an unusual approach in Unusual Ventures. We are going to focus on primarily that. We're going to focus on building a platform that can help founders to go from that zero to the first million dollars much faster and in a much more, let's say, with a high probability of success there. What we did with Unusual Ventures, we created two unusual things. One is what we call the Get-Ahead Platform where we provide services to these early stage founders and startups that they will struggle with. I look at from my experience as a founder, what are the things I wanted help on? How do I recruit my founding team? It's really hard to do. How do I find my lead customers? It's very hard to do. How do I come up with my story and the messaging and the positioning of the company? That is really hard to do. So, we said, "Let's provide these services. Let's hire some of the best people who are very good at these as part of our formula in Unusual Ventures. Then provide them as a service to the companies, to the early stage founders so we can help them go through the obstacles fast. The whole model that we do is very unusual, very unlike most venture firms that we started. Then we also created another thing called Unusual Academy. Unusual Academy is all about teaching these early stage founders how to learn some of these skills really, really fast from people and other founders who have gone through some of these challenges.
Alejandro: What are some of the patterns that you see on those founders that really have potential and you're like, "These guys, we should bet on them."
Jyoti Bansal: I think what I look at founders for me, personally, when I think this founder looks like high potential. One is, can they dream big? Are they ambitious? Do they think big? You've got have that in you very inherently. The #2 thing I look at is like perseverance. Startups are hard, and you will run into challenges and obstacles invariably. What are they going to do when they run into challenges? Are they just going to fold? Are they going to work to find a way to overcome that challenge? So, that's the second thing I learned to look at. The third thing I look at is can they learn? Entrepreneurship is all about rapid learning. You have to learn so many things so fast. It's like do they have that mindset to learn? Can they learn if it's an engineering or a founder, can they learn sales? Do they have the right kind of mindset that they want to learn? And they can learn. If it's a sales-oriented founder, can they learn the market, the product, the technology landscape? When I look at the key traits, it comes under those three.
Alejandro: You definitely waited no time to start your next business, Jyoti. So, what's happening with Harness?
Jyoti Bansal: I started this startup studio called BIG Labs. In BIG Labs, what we do is we experiment with ideas, and then I'll spin out ideas that I like, and I think could be eventually a billion-dollar company. Harness is the first company and really the only company so far that we launched out of my studio. What we're trying to do at Harness is like every business is building a lot of software, but every time you make changes in software, it's a very complex process. Like if you're a large bank and you make changes in your online banking, and you want to do like multiple times a day so that you can be normative, how do we simplify the process and make it more reliable? The idea at Harness is to bring artificial intelligence and automation to solve and redefine software delivery. So far, we're doing really well. We have 100 employees, growing very fast. Compared to my last company, AppDynamics, we are growing at more than 2X AppDynamics at that stage, but still early.
Alejandro: I'm sure you had to probably wear like a mask or a helmet from all that money that people were throwing at you while you were raising money. Why did you raise money from outside investors?
Jyoti Bansal: At Harness, we raised about 25 million dollars. Then we brought in 15 million dollars from outside capital. I want to make sure that Harness runs as a proper startup and the company is going through some of the same challenges. There's the outside validation from investors. There is the governance, etc. There's an advantage of bringing outside investors there. Then the company is going through high-growth trajectory. I want to make sure that we have a broad pool of investors as we go through the next phases of growth. We grew from nothing to 100 employees just in two years. So, very fast growth. Then as we go from 100 employees to 500 employees and eventually to 2,000 employees for the next 5 years, 8 years, then we start building the right kind of practices in the company that can bring in more and more investors for our growth.
Alejandro: Got it. Thanks to AppDynamics, you were able to work and experience some of the best investors in the world when it comes to startups. So, what were you really looking for in an investor when thinking about outside investors to bring onto this new project?
Jyoti Bansal: I always look at an investor, first of all, someone who's a believer as in they will believe in the company, the vision, and what I'm trying to do. At Harness, we have a very big vision and a big goal that we want to completely redefine how people build software applications, just a massive, massive goal. I look at people as someone who would be a believer in that so who could be aligned and be a partner in this for a very long term. That's one thing. Second is I look at people who could help when I need help on different things, but at the same time, would understand how to work with a high-growth company, have the right kind of experience. The investor that I brought I, he was at Kleiner Perkins and an investor in AppDynamics at that time, and I knew would be a right kind of partner to bring in the company. I brought him in. Many times, it's not just the firm you're bringing in. It's also the person. What kind of person would they be on your board? How can they help you as a company? How would the working dynamic be? Doing it the second time, I had the advantage of I know a lot of these investors, and I have the luxury to pick the ones that I would like to work with.
Alejandro: That's a really nice luxury to have for sure. Jyoti, I always like to ask this question to the guests that participate on the show, and that is if you could go to the past and give yourself advice, just one, one piece of advice before launching a business, what would that be and why?
Jyoti Bansal: One piece of advice before launching a business. When I was starting Harness as my second company after AppDynamics, I was actually going through what did I really learn from AppDynamics that I would like to bring to Harness after nine years of AppDynamics? I realized the formula I learned is actually quite simple. My formula really comes to this that there are five things I need to make sure that are right. It's not more complex than that. 1) Make sure your market is large. If you're going after a very small market, it would become very, very hard to build a good business. 2) Make sure that your product is in the top one or two in the market because beyond that, it becomes very hard to really win in any market. 3) Make sure you have world-class sales and marketing. In most markets, it's not just the product. You can't just be a #1 or a #2 product in the market. You have to really create world-class sales and marketing with that. 4) Make sure to take care of your customers. By that, I mean no lip-service to that. Just really, really, really take care of your customers. 5) Make sure to create the right culture in the company where the culture is open and transparent and smart people can thrive in your company. They want to work in your company. And really, that's it. If I just get these five things right, everything else will happen from this. So, when I look at it, I wish when I was starting AppDynamics someone had told me these five, and when I'm doing Harness, I look at these are the five things I'm going to focus on. Everything else will just happen from this.
Alejandro: I love it. Jyoti, what is the best way for folks that are listening to reach out and say hi?
Jyoti Bansal: People can connect me on LinkedIn. People can follow me on Twitter. I think those are the best ways.
Alejandro: Okay, fantastic. Well, Jyoti, it has been a pleasure to have you on the DealMakers show today. Thank you.
Jyoti Bansal: Yes. Thank you.
Podcast: Play in new window | Download
Subscribe: Google Podcasts | Spotify | Stitcher | TuneIn | RSS | More
Facebook Comments