James Isilay is the cofounder and CEO of Cognism which is a B2B sales acceleration software company that provides a marketing and sales acceleration solution. The company has raised over $20 million from top tier investors such as Investiere, London Co-Investment Fund, Newable Private Investing, AXA Venture Partners, Fintech Sandbox, and PeakSpan Capital to name a few. 
In this episode you will learn:
Recruiting and hiring new graduates

The blue ocean of data for businesses

How big this space is

How Cognism is helping SMBs
SUBSCRIBE ON:
For a winning deck, take a look at the pitch deck template created by Silicon Valley legend, Peter Thiel (see it here) that I recently covered. Thiel was the first angel investor in Facebook with a $500K check that turned into more than $1 billion in cash.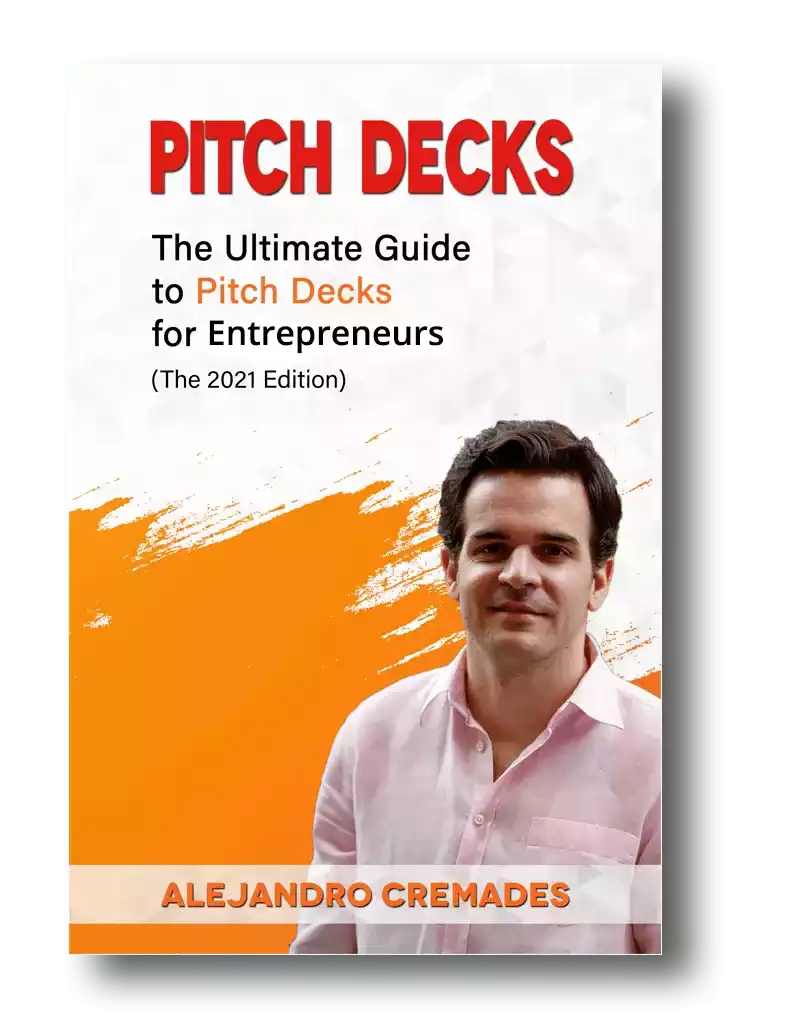 *FREE DOWNLOAD*
The Ultimate Guide To Pitch Decks
Moreover, I also provided a commentary on a pitch deck from an Uber competitor that has raised over $400 million (see it here).
Remember to unlock for free the pitch deck template that is being used by founders around the world to raise millions below.
Access The Pitch Deck Template
Your email address is 100% safe from spam!
About James Isilay:
James Isilay is the co-founder and CEO of Cognism, a B2B SaaS company which was recently voted one of the Top 25 Startups in the UK by LinkedIn. An inspirational and enterprising businessman, James Isilay approaches work with unrivalled technical and organisational skills, perseverance, precision and total dedication.
Before founding Cognism, James Isilay was employed as an Algorithmic Trader at Axpo Group and as a Quantitative/Technical Analyst at EGL Trading. James Isilay has an MEng in Information Systems Engineering from Imperial College London.
James Isilay is an expert in lead generation, sales management and alpha discovery using algorithmic technologies, natural language processing and machine learning.  
Connect with James Isilay:
* * *
FULL TRANSCRIPTION OF THE INTERVIEW:
Alejandro: Alrighty. Hello everyone, and welcome to the DealMakers show. Today we're going to be learning quite a bit with the guest that we have. I think that definitely an entrepreneur that is originally born in Europe, but he was exposed to the U.S., as well, so we can potentially get some good comparisons, especially when it comes down to the venture ecosystems. But without further ado, I'd like to welcome our guest today. James Isilay, welcome to the show.
James Isilay: Thank you for having me, Alejandro.
Alejandro: So originally born and raised in Manchester. Tell us about your upbringing. How was life growing up there?
James Isilay: I'd say it felt like a quite normal upbringing. My father was a bit of an entrepreneur himself. He had his own chemical company, and then he also then ran a comic book business in Manchester, so that made for an interesting childhood. Then, my parents were divorced, and so I spent most of my time with my mom and brought up in a place called Warrington, which is near Manchester, and I'd see my dad on weekends.
Alejandro: How did you get into all this engineering, computers, and software, and stuff like that?
James Isilay: I was always a bit of a geek, and enjoyed computers, and fear-gaming as I was growing up. I'm a big – I don't know if you've heard of Warhammer. I'm a big Warhammer miniature fan. I was into that growing up. I had a proficiency for math and for computing when I was at school and college and then was very fortunate pre-university. So, I got accepted onto a program from the UK's Minister of Defense. So, there, I spent a year out before University and trained as a procurement officer for the army, navy, and air force, which was a really great year out where I learned about project management, also spent time in the armed forces. Then I did placements when I was at University. I eventually went to Imperial College and studied Information Systems in Engineering. Then every summer, I'd work for some part of the government like NATO or the British Army doing various different projects. It was very interesting. Then, post-university, I eventually decided to take the career at the time. It was very popular to go into investment banking, and I took a job as a software engineer for UBS, Investment Bank in London.
Alejandro: It took you a little bit of time because, obviously, it seems that growing up, seeing it in the family, the entrepreneurial mindset and drive, it took you a bit of time. We're talking about close to 15 years, almost, to really go at it on your own and make it happen. So, what do you think took so long?
James Isilay: I guess it was a little bit of the products of the time in terms of – in the UK, in like 2001, around that time, there wasn't such a big venture scene. My peers, and almost everybody, there was an incredible figure of about 70%+ of Imperial College students going to investment banking at the time. So, I took the very safe standard route at the time. I think, now, things have changed, and there's a lot more entrepreneurship, and there's a lot more kind of comfort with taking that path than there was or even knowing about that path and having options for the path. You know, at the time, things like Y Combinator – in the UK, we have something that's called Seedcamp. None of these things existed, I suppose, to pique your interest or open up your mind that that was possible that you could do that. So, there are a lot more of those programs now. There was that, and then, eventually, I had taken a career route, which has always, my dream career being an Algo Trader, and then found out that wasn't really a fit for my personality. Then, I had a friend who had started a FinTech. At the time, it was on its way to become a unicorn, and when I went and visited their offices, I felt like the energy, just the difference in energy between that working environment and then the environment that I was in, and that really then caught my interest and inspired me to start my own business. You just feel the difference. You feel the difference in terms of the happiness of employees, the mood, just the energy level. That inspired me to start my own company.
Alejandro: Let's talk about Cognism, your own company, your own baby. How did you end up being in Zurich? Let's talk about that?
James Isilay: I'm in Zurich, originally, because of my job a UBS. UBS Investment Bank moved me out here. My wife has her career here. I was already based here pre-starting Cognism. Then when I started Cognism – Switzerland is a great place to live. It's an amazing place to live. It's very secure here and very safe here. There's no [7:17]; unemployment is near zero. But it's not a great place to start a company. I started Cognism inland and then joined an accelerator program in London in 2016 to find out what I actually wanted to build and where I wanted to work. That was a great decision. So, I live in-between Zurich and London at the moment. Currently, we're in lock-down. I've been staying in Zurich, but I was having an apartment in London. London is a better place, actually, and UK's a better place. I think it's one of the best places in the world to actually start a company at the moment. So, yeah. I think living in Europe, yeah, you have a choice in the best of both worlds, really. I think right now I've got a very good balance living between both places. 
Alejandro: Then, how was that process? You were talking about the accelerator program. How was that process for you to land in the actual business model that you were going to execute?
James Isilay: It was very helpful. In 2016, I always part two programs. One was FinTech Sandbox in Boston, which I'd recommend to anybody. That's a great program, which is free to join. You get access to lots of different data feeds and a really helpful team. They have a Demo Day. There's no cost to joining it. At the time when I joined it, I didn't have to be there full-time, which is a perfect fix. I was in a job when I originally started. That helped me to build the deck, form the business idea. Originally, Cognism was a FinTech idea. The idea was to help hedge funds and funds find new sources of money to attract in. That's where we originally began. The FinTech Sandbox program helped me to refine the idea, the pitch, the deck. I exactly had to do planning when I was really completely clueless. Then, from that program and the success on that program, we joined a program called – we accepted on a place called – it doesn't exist anymore – Winton Labs, which was part of a program from Winton Capital, which is one of the biggest systematic hedge funds. That was a great experience. It helped us to develop the product and helped us understand that it wasn't a great area to be in, in selling hedge funds and that we needed to pivot into a larger market, which was sales and marketing and being able to provide data for B2B sales. That was clear from after the program that was the better space to be in, and so that's what we did and pivoted towards that area.
Alejandro: What is the business model? How do you guys make money so that the people that are listening understand it? 
James Isilay: We're a SaaS subscription. We provide an all-in-one prospecting solution, which is both a sales [10:28] platform and data asset. So, the data is our core business. So, we're really a B2B data supplier. We provide data. In a way, we provide people with contact data, firmographic data, and event data. I'd worked in algorithm at trading, and I'd worked in that kind of technology of actually extracting events from news feeds. I knew there was a way you could have data like LinkedIn, where you have all those people and communitive data where you can also blend an event, as I mentioned. So instead of just saying, "Give me all the heads of sales in London," I could say, "Give me all the heads of sales in London which use companies are hiring SCRs right now, or who have raised a fundraising round." So, you get data that's more relevant, and then you can target them with more relevant messaging, which means you're more likely to engage them in a conversation that will hopefully result in new business. The idea was to really bring that all together into one solution. We sell that. Right now, we're aimed at the SMB midmarket, maybe moving toward and then supplies over time. The idea is really to provide an all-in-one solution so that people can have a turnkey way of prospecting. We saw that as a SaaS package and packages start at about $750 per month and go up to triple-digits. 
Alejandro: The business you guys started in 2015, and literally, a couple of years later, you would see the general data protection regulation. 
James Isilay: GDPR. It was on the horizon when we started the business in 2016, and it was already having impact. So, we built a business around collecting data compliantly, which actually helped us with our model. It gave us a unique positioning in the market at the time. Yeah, it created higher cost for us. We spend quite a large amount of money on lawyers to get our documentation in order. We have compliance and up-top prices. There's a cost to get that compliance, but it also helps to barriers to entry into the market, so that's a good thing. It was something that rather than retreat from, we went head-on to tackle that and make it part of the solution. That definitely helped our positioning. I'd say that regulation is definitely like a bid, but you can turn that around on its head and use that as an advantage if you actually tackle it head-on in a solid way, which is what we did.
Alejandro: Got it. How much capital have you guys raised to date?
James Isilay: In total, it's around about 20 million dollars that we've raised. 
Alejandro: How many employees do you have?
James Isilay: Now, we're over 150 employees. Our sales and marketing team and data science are based in London. Then, we have a large number of employees in Macedonia, where we do our data operations and some engineers. The majority of our engineers are in Zadar in Croatia. So, we've got our own permanent offices there and not a contract staff there. They're our own employees, and we found that building out in the Balkans has been incredibly cost-effective. We've got incredible talent there. We're not in competition to that talent, so that's worked out very well for us.
Alejandro: It's amazing the amount of money that you guys have raised and the amount of employees that you have. Most of the people that raise that amount in the U.S. have half the amount of employees or even less of what you have. So, I would assume that this business is going well.
James Isilay: Business is going very well. We've grown revenue. At the beginning of 2019, we were around about 2.5 million in AOR, and now, we're about 8.5 million AOR. We've, of course, been impacted a little bit by the COVID crisis, but now, new business revenue is back to normal, and now we're above where we were pre the crisis. We've had all those effects kind of washed out now. We had a lot of the clients, of course, that were unfortunately impacted like companies that were in the physical events space and recruiters. But, overall, what we did was we didn't furlough any of our staff, and we kept our sales team on. Because we are a company and because we built around both – we get about 50% of our new business from marketing inbound, and we get 50% from outbound currently. But we have this really great outbound engine, and we changed our ICP, and that's gone incredibly well in terms of now generating a solid pipeline.
Must Read: Sujal Patel On Selling His First Business For $2.6 Billion And Now Raising $108 Million From Jeff Bezos And Others To Improve Medical Diagnostics
Alejandro: Having all these different offices, and being at this time in your lifecycle, which you're like past the Series B financing cycle, how does the culture work when you have all these different offices?
James Isilay: I think everything is changing now because of COVID. There's definitely a shift. Since a piece of our cultural life was – our offices, particularly in London. We have a very fixed model of hiring graduates in sales, and then as SDRs or BDRs, and then having them become [16:21]. Then only hiring internally. That has helped us build a very cost-effective model, and it's worked very well in terms of doing volume sales into the SMB midmarket. In the UK, there are lots of graduates, so there's lots of talent that you can hire continuously, whereas, in the U.S., there's more of a war for talent. It was pre-crisis and more competitive markets, even for graduates. In terms of culture, we had a very specific culture built around celebrating success. We did our company offsite, where we take all the employees globally to Hvar in Croatia and have a weekend of celebrating where we were. That was a really strong part of, I suppose, our culture pre-crisis, and hopefully, we can go back to that a bit post-crisis. But what we're finding is that attitudes have really changed now. We recently did a staff survey, and we found that two-thirds of people don't want to go back to the office as it was pre-crisis. So, one-third want to have a preference to work at home, and one-third of staff want to mix, and one-third of staff want to be in the office. So, probably, going forward, we will build a culture that is more flexible where people work from home. We've also found that employees are as productive, if not even a bit more productive, now work from home than we were in the office. That's another big shock to my belief system that I had before the crisis. So, it's having this all very interesting in how we built culture and how we manage culture before the crisis. It's going to be very different post-crisis. We want to keep that kind of fun element in terms of making it social as a company, but it will probably be a lot more organized, and a lot more set events – right now, so that we'll end up with a smaller office and more of rotating teams into the office than we did pre-crisis, which will help with cost reductions massively in terms of office space. Also, I think we'll give employees more choice about how they work and where they work.
Alejandro: As we're thinking about the new normal and where things are heading, where do you think that your market is heading as a whole?
James Isilay: Our biggest Swiss competitor in the market is ZoomInfo, which is an incredible company run by a great CEO. They've just IPO'd, and documentation, a successful IPO. They have a very small part of the market share. Our reach is also is a sales engagement platform in our space. They just fundraised this week. They claim they only have 2% of the market. The market is huge. The time of our market is huge. Even in the U.S., the market is – I wouldn't say it's mature even yet. Globally, especially as we've seen in Europe, I argue it's a blue ocean. Companies are getting more sophisticated with their sales, sales tools, and sales processes. That's a trend. CRO adoption is a trend that's just continuing. That market is growing very meaningfully every year. In general, I see huge opportunity in terms of growth and the market size growing. Then in terms of actual data providers and quality data providers, there are very few companies now. The discovery of ZoomInfo, quite a lot of the larger players and consolidated the market in the U.S. So, that's left a lot of space in that market. Then, really, globally, the market isn't touched. I think there's incredible opportunity going forward both in terms of just the market that's not served, it's existing right now, and then also, just growth of that market.
Alejandro: Let's talk about you having an amazing snooze tonight when you go to sleep, and you wake up in a world five years later where the vision of Cognism is fully realized. What does that world look like, James?
James Isilay: I've always just been focused on building a great company. Overall, we have a vision of helping our clients generate new business revenue and providing sets of solutions for them to do that very effectively. That's where we're focused, and building a great company right now. The biggest challenge I've always found is not like the products. It's actually building a great revenue engine ourselves and a great company culture and a healthy company. If I look at companies that are at similar stages to us that kind of then faded away, it's always been – it's not about the product or the market, it's actually about the internal structure of the company and mistakes they've made. My aim is really not to make mistakes. I'm focused on making sure that I've got great mentors, that we've got great board, that I'm getting great advice about how to scale the company so that we don't make mistakes. Of course, we make mistakes along the way, and then we have to correct those, but overall, the vision is just to build a great company. Then I'm hoping that in five years' time that Cognism is a market leader, and that we're the best go-to-market solution provider in the globe. That's where I see us going. 
Alejandro: One of the typical questions that I ask the guests that come on the show is, if you had the opportunity to go back in time – obviously, it's been a remarkable journey, the one that you've embarked with Cognism and a lot of lessons learned – a lot of ups, a lot of downs. The journey is not a straight line, but if you could go back in time and speak to that younger James, that younger James that was thinking about launching a business, what would be that one piece of business advice that you would give to your younger self and why knowing what you know now?
James Isilay: I think, actually, it would be about employee management. It would be about culture, in general. The biggest number of lessons learned is really about managing a younger workforce and how to create the right type of culture around that. I think we've been incredibly successful with that, but in some cases, we could have done a better job with how we managed certain individuals. The biggest thing I find – most problems are fixable, but with managing talent, once you've made decisions, or people have had a particular journey with the company, you can't really wind that back. Like, if you put a piece of technology in, you can fix it. But when you're in a relationship with somebody, it goes on a particular path, and then you can't wind back time. That's one of the resources you don't get to do.  So, really, how we manage talent and how we hire talent, we're getting that more and more right, and we're getting better and better at that, but definitely, I suppose, who we hired, how we hired, how we managed people. We're building great processes around that now, but, of course, I wish we had been better at that, and we could have grown even faster and done better things from the very beginning. I would go back and put stronger processes in place about hiring and talent management straight from the beginning, which we know we're getting in place now. I was completely clueless about that when I started the company and hadn't had much experience about, especially managing younger employees. I had only ever managed software engineers, which is very different from managing, say, sales staff force and success staff. So, that's been, I think the biggest lesson for me.
Alejandro: Any tips for the people that are listening on how to manage, perhaps, millennials? It seems that they shift from job to job quite quickly, and maybe there's – it could be a different mindset than maybe the Baby Boomers and other generations?
James Isilay: Yeah, I think it's very different. I was talking about looking at this, in particular, this morning. There seems to be a couple of big differences. One is the need for feedback. When I graduated, discussing with my peers and things like that – we were on a career path. You had a set expectation about that career path, and you weren't too critical of your employer too much. I just don't remember being so critical of what you're given. But, these days, I think there's a lot more information. There's a lot more information resources, and a lot more feedback resources. So, I think there are a lot more expectations about career and career path from the younger generation, especially graduates now. There's a lot more confusing information, as well. Look at salary bands and things like that and expectations, I think. There's that need for providing positive feedback a lot more than I think I had in my day, and I think laying our very clear career paths and expectations, that needs to be done a lot more intensely than I would say than I needed when I was a graduate. 
Alejandro: Amazing and great tips here. Great tips and great insights, James. I would like to thank you for being on the Dealmakers show. Really. Thank you so much.
James Isilay: Thank you for inviting me.
* * *
If you like the show, make sure that you hit that subscribe button. If you can leave a review as well, that would be fantastic. And if you got any value either from this episode or from the show itself, share it with a friend. Perhaps they will also appreciate it. Also, remember, if you need any help, whether it is with your fundraising efforts or with selling your business, you can reach me at [email protected].
Podcast: Play in new window | Download
Subscribe: Google Podcasts | Spotify | Stitcher | TuneIn | RSS | More
Facebook Comments