Jake Weatherly is the co-founder and CEO of SheerID which is an enterprise verification platform that provides instant verification while minimizing friction and mitigating fraud. The company has raised close to $100 million from top tier investors including Voyager Capital, CVC Capital Partners, Centana Growth Partners, and Arnold Venture Group to name a few.
In this episode you will learn:
The value of startup incubators

When to raise VC money

The fundraising journey

Jake's one-word piece of business advice for other founders
SUBSCRIBE ON:
For a winning deck, take a look at the pitch deck template created by Silicon Valley legend, Peter Thiel (see it here) that I recently covered. Thiel was the first angel investor in Facebook with a $500K check that turned into more than $1 billion in cash.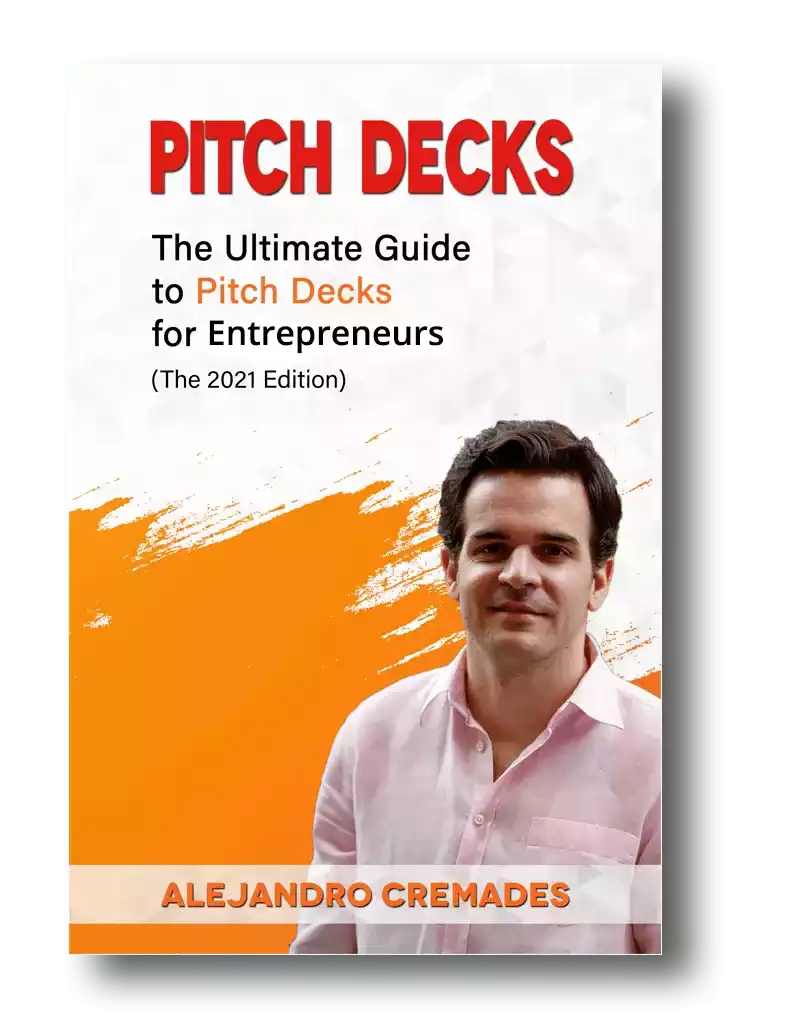 *FREE DOWNLOAD*
The Ultimate Guide To Pitch Decks
Moreover, I also provided a commentary on a pitch deck from an Uber competitor that has raised over $400 million (see it here).
Remember to unlock for free the pitch deck template that is being used by founders around the world to raise millions below.
Access The Pitch Deck Template
Your email address is 100% safe from spam!
About Jake Weatherly:
For more than 15 years, Jake has focused his career on entrepreneurship and small business growth.
Weatherly has advanced SheerID to its position as the proven leader and pioneer of instant, digital verification services and has traveled the world teaching business and marketing planning to small business leaders, enterprise organizations, consultants, NGOs, and government agencies. During the program, he will introduce award winners and speakers.
As the CEO of SheerID, Inc., Weatherly spends much of his time and energy on the strategic direction, growth, and development of the company. When he is not concentrating on channel expansion, strategic partnerships, and product strategy, Weatherly is consistently pushing to achieve company milestones ahead of time and under budget.
Before co-founding SheerID, Weatherly co-authored Alberta, Canada's Tourism Marketing education program, developed Pearson Education's Business Feasibility Analysis software, and established Pearson Education's Integrated Marketing Communications software curricula. While serving as an executive for a leading software company, he worked with global powerhouses including Intel, Avaya, and SAP to develop and implement strategic planning that generated explosive growth in their reseller and partner sales channels. In addition, he has been an active member of the Technology Association of Oregon Southern Willamette Valley Advisory Committee.
Connect with Jake Weatherly:
* * *
FULL TRANSCRIPTION OF THE INTERVIEW:
Alejandro: Alrighty. Hello everyone, and welcome to the DealMakers show. Today we have an exciting founder. I think that his story is going to resonate very much with all of us and with all of you especially, that are listening right now. He'll be discussing the process of being persistent, and being focused on the big vision, execution, and not taking no for an answer. We're going to learn a lot, and without further ado, I'd like to welcome our guest today. Jake Weatherly, welcome to the show.
Jake Weatherly: Alejandro. Thanks for having me. Super excited to be here. I'm a huge fan, and just so flattered to have the opportunity to speak with you today. So, thank you.
Alejandro: Thank you, Jake. Originally born and raised in a small town in Michigan. How was life growing up in a small town there?
Jake Weatherly: Yeah, this is true. It was really cold there in the winters. It was a one-high school town. A lot of the people who I went to kindergarten with, I graduated with. But also, we had access to Ann Arbor, Michigan, which interestingly is a liberal island in a conservative sea, where the University of Michigan is and is an inspiring place to be. I would say it was the best of both worlds.
Alejandro: And there, your father, a builder. Your mom, a teacher. What were some of those insights from seeing your father building or from seeing your mom teaching? What did you get from them?
Jake Weatherly: Yeah. This might sound a little bit harsh, but I am so thankful for it every day. Watching my dad as a builder, coming home exhausted through rain, sleet, snow, and hot, humid summers, one of the things that he taught me and over and over drove into me is that he wanted me to work with my mind, not with my hands. Unfortunately, in his late 30s, he had back problems, he couldn't pound nails and carry lumber around any longer, so he had to reinvent himself. That resonated with me and became part of my core, my foundation. I would say the other thing is, there are some things that I think are almost untrainable or unteachable–things like honesty, integrity, work ethic. One of the things I learned watching my father work so hard was basically, the harder you work, the better you are. I know that may sound judgmental or old-school, but there's no replacement for good, old-fashioned hard work. So, I feel really fortunate to have come up in that environment.
Alejandro: Very cool, and being in a small town, perhaps at that moment, you were wondering, "Maybe I've got to also expand my views and landscape."
Jake Weatherly: That's it.
Alejandro: I believe there was a conversation with your parents about potentially going overseas. What happened?
Jake Weatherly: It's true. Yeah. I put together a PowerPoint presentation when I was a junior in high school and sat down with my parents. The thesis was, "I've met all of these kids who have moved to our town from other states and other cities, and I've watched them make new friends. I've watched them develop their social skills, and I'm realizing that I haven't had that opportunity. So, flip to the next slide. Here is my proposed solution. I think that I should go to Europe and be an exchange student for my senior year." Their jaws dropped, and they said, "So what do we do as next steps?" I had applied in the background for a scholarship to be able to fund this because we were a lower-middle-class family. I went in, and I won the scholarship. A few months later, I was jumping on an airplane for my first time and flying over to Germany.
Alejandro: Wow. How would you say being in Germany changed or altered things for you?
Jake Weatherly: Rapid, rapid, expansion of the mind. Learning a new language, being in a fundamentally different culture, living with a host family. That experience is one that informs me every day. I think it expanded my horizons and my comfort zone and allowed me to understand a little bit more about the way the world works, rather than how things are in a small town. I would never go back and do it a different way.
Alejandro: Very cool. You also were a ski racer. Obviously, that competitiveness—how would you say that has shaped you, and especially as pushing towards entrepreneurship?
Jake Weatherly: I think with ski racing, it's somewhat similar to track and field, swimming, some of these other competitive disciplines where, in the end, it is yes, a team sport, and everybody's times count toward the team goal. But really, it's you as an individual against the clock. You can't lean on a team member and pass it to them to score the goal. You basically have to do your best every time. It can be lonely. It can feel scary, and it's also risky to go 50 mph+ down an icy ski mountain. I think, for me, what that helped me develop was this tolerance for risk and an ability to overcome your fear, and just dig in and go. Unfortunately, I had a big crash and destroyed my shoulder. So, I had to retire as a ski racer, but I'll say, every single time in the starting gates, whether I turned in a great time, or not so good, or blew out of the course every single one of those experiences pushed my comfort zone out further and further. I think that, again, helped contribute to this foundation that led me to entrepreneurship.
Alejandro: Absolutely, and I think that entrepreneurship is not a straight line. You're going to fall; you need to get back up. It's about failing, learning from it, reflecting, and then continue to move forward. Things in life happen for a reason, and there's a lesson for us to be learned. I would like to learn what that lesson was for you about going from competitive skiing to all of a sudden, massive injury, and this is not something you can do again. What was the lesson there about bouncing back?
Jake Weatherly: It shows the importance of certain aspects and absolute lack of importance of others. As a young ski racer, you project yourself out into World Cups, being in the Alps, and maybe in the Olympics, all these things. You're training, and you're die-hard focused on this one singular goal. What it helped me understand was that the end goal wasn't important. It was the journey. Learning to get up early in the morning and stay very, very disciplined in training and working out, and learning to be uncomfortable in a situation that maybe you couldn't control. Those things, I think, are absolutely things that translate to the rest of life, while at the time, they feel like they're only related to the singular focus, that athletic discipline.
Alejandro: That uncomfortableness and that exploring the unknown perhaps was a trigger, when you sat down with your then-girlfriend and now wife, when you pull the trigger on moving to Oregon. Tell us about this.
Jake Weatherly: It's true. My wife wanted to be a teacher. The University of Oregon's education program was one of the best at the time. We packed her car with everything we owned and headed to Oregon, sight unseen. We landed in September, and I got my first job in software and technology in October, literally doing telephone technical support part-time.
Alejandro: And here, before you started your own business, SheerID, you did a couple of rodeos, one with Palo Alto Software and the other one with Webex, where you also were able to experience the acquisition. I think you really took into consideration the advice or insight that you got from your father from working with your own hands to working with your mind, and perhaps thinking about ways that you could do it in a scalable manner. Tell us about this.
Jake Weatherly: Yeah. That's exactly true. What I learned during my early days at Palo Alto Software—because I was immersed in entrepreneurship. I was providing support for entrepreneurs who were doing financial forecasting and getting a business plan ready in order to go out and seek funding. I would say I learned a couple of things. One, I started to see this pattern that the successful entrepreneurs were fueled by hearing the answer no. Going in to get a loan, going in to pitch for funding, and hearing no, it fueled them to try harder, to get better, to tune more specifically, etc. Hearing, no, and being fueled to do better work harder was something that was so surprising and inspiring to me. The other thing that I learned during that time is that you truly can create value out of thin air. What I mean by that is, growing up in the mid-west near the auto industry, and a lot of manufacturing, and those kinds of things, everything seemed to be focused on physical product: raw materials, supply chain, all of these different aspects. What I learned in software is that an idea can turn into code, code can turn into an application, and that application can deliver value and return value. I remember having this lightbulb moment, like an author, like someone creating podcasts, and like a software engineer or architect, you really can create value based on theory and an idea. You can grow that, and it's actually a lot more scalable than adding the next manufacturing line to increase production.
Alejandro: Yeah. 100%. After this, during the first rodeo that you did with Palo Alto Software, then you started using Webex. You fell in love with it, and you actually loved it so much that you ended up working with the company. I guess at this time, it was a very interesting moment, as well, for the business, because it went through the acquisition via Cisco. Cisco acquired the business. This also gave you the full view because, in Palo Alto Software, you were servicing entrepreneurs that were in the process of building their materials and things like that. But, here, you are finally able to be part of the operating side and seeing the full cycle of going from the beginning all the way to the finish line of an acquisition. So what kind of insights did you get from that?
Jake Weatherly: What I was doing there, and this was also purposeful, and back to wanting to be an exchange student, I went there to sell. I went there to sell to enterprise organizations. What I learned was that the importance of the accuracy of forecasting and quality of a pipeline, quality of a sales organization, and a go-to-market strategy is the difference between a successful growing company and a rollercoaster experience. We were super, super successful led by David Berman, who went on to do RingCentral and then Zoom. Just an absolutely amazing leader. What I found was the importance of getting deals done and hitting numbers. It's the difference between an attractive and thriving business and something that's still an experiment.
Alejandro: Interesting. So after this, once the company was acquired, then you returned back to Palo Alto Software?
Jake Weatherly: I did return to Palo Alto Software in order to lead Sales, Support, and Service through a new growth stage. I went there because there was endless potential. I knew the product. I knew the market. The team that was there had accomplished some amazing innovations moving from a box client-side software to software as a service and subscription-based business model. I saw this huge, new horizon in organization and in a market that I was familiar with. I decided to jump in, full-on.
Alejandro: Very cool. During this time, right after this is when you became a professor, too. This is a pivotal moment for you because at this time, with your students and then also with family members, you started to be exposed to how people were sharing stuff and sensitive documents in a way that got you uncomfortable, and perhaps to incubate what would be your company. What happened there?
Jake Weatherly: Yeah. That's exactly true. As my wife was getting her classroom ready, year after year, my father-in-law, who is a veteran, also experienced this, and as you said, the students in the class that I was teaching were also experiencing this. They were being marketed to in an uninvited way as a student, as a teacher, as a military veteran, etc. with programs that were specially designed for them. Thank you for your service. Thank you for what you do in the community. "You're a student. You need to get ready for this class. We know it's hard. You don't have a lot of money, and we want to recognize you, honor you, and help you with free products, free services, discount programs, etc." What I found in all of these cases was that the last step was a handful of steps in the customer experience involved vastly inappropriate sharing of personally identifiable information, like social security numbers, class schedules, paystubs, and formal military documentation. These programs that were designed to recognize and honor, because marketers didn't want to invite fraud, in fact, couldn't invite people to game the system, they had to protect it. The ways that they were protecting were actually insulting these potential customers are existing customers by asking them to share highly sensitive, personally identifiable information. I saw this pattern with so many different market segments, or what we call tribes. I started to see that the intent of the program was to grow the business and develop brand equity, but the reality of what was happening was actually quite the opposite. So David Sheer and I came together, and we started to incubate this thing. We started to think through, "How could this customer friction be removed from the equation, but still, how could fraud not be invited?" What we came up with was this theory that there is a record, somewhere, in an authoritative database to answer these questions, these eligibility questions. Also, that record needs to be unlocked by a software platform that has the end-user, the person who is represented by that record on the other side, saying, "I want you to verify this about me. I want you to know this about me."
Alejandro: Then, what happened next?
Jake Weatherly: We started talking with our potential data partners. Specifically, we wanted to start with verification of military and verification of student enrollment because we saw such big programs out there that had such poor negative results or customer experience built-in. We started talking with the registrars at universities. We started flying to Washington D.C. and going to the Pentagon and talking to Department of Defense officials who we could get meetings with. We kept running into brick walls. We realized that those brick walls had to do with assumptions on their part that, in hindsight, I think were astute and intelligent because of the way that data was being handled back then. Those assumptions were that David and Jake are coming in to try and make a copy of all of our data, and then sell it to everybody under the sun for marketing purposes. The reality is, we were trying to do something quite different. We were trying to unlock an ability for an individual to verify something about themselves and to keep fraud out of the equation—the people who used to be students, or the people who pose as military, or something along those lines. It's unacceptable that they could come through and enjoy these benefits. We finally, at a university on the West Coast, had the perfect meeting with the Registrar, and we watch the lightbulb go off over her head. That was this guiding light that we needed because everything else was a no, maybe later, or I don't think I understand. Finally, somebody got it, and it fueled us to double down and keep going.
Alejandro: That was literally like 100 noes that you got to that yes. What did you learn about persistence?
Jake Weatherly: I think a lot of that came from selling at Webex. A good conversion metric is a 10-15% conversion metric, so you're literally having 99 conversations to get one maybe. The problem was, there weren't that many opportunities. So you get 100 noes to get the one maybe, and how many more do you have to get two maybes or one yes? You've just got to keep going, especially if you have the conviction that what you're doing is the right thing to do, that it's going to be well-received. And if you have prospective customers who are saying, "Yes. Not only do I think that's a good idea, but I would actually open my wallet and pay for it in order to bring it into my company or into my customer experience or my backend processes. Those things had to come together in order for us to keep pursuing it, with some real lows along the way that were pretty scary.
Alejandro: In this sense, what ended up being the business model?
Jake Weatherly: We were able to connect to enough data in order to bring a verification platform to market. We approached the brands who had a program designed for these specific tribes already in place: Foot Locker, Spotify, and a few other really big accounts that we were able to integrate with and super-charge their programs. With Foot Locker, it felt so risky at the time. We went into Foot Locker, and we said, "We'll integrate into your point of sales system in order to stop what we believe is a tremendous amount of fraud in your military program. Their military program was a 10% discount on all purchases for those who are serving or have served in the military. There were people asking for the military discount, getting the wink and nod, and peeling 10% off their purchase price. At Spotify, it was pretty early still, and they knew that they wanted the next generation of music listeners, people who were still downloading songs for free using file-sharing programs. They wanted them to be subscribers: unlimited music, full catalog. The compelling way that Spotify strategized to get these young audiences to subscribe was to deeply discount the subscription price. They needed verification because they knew they couldn't wake up the next morning, and suddenly everybody's a student getting 50% off. We were able to get those early wins, build a real business, get beyond a million dollars in annual revenue, and then go out and supercharge it with VC money, with institutional investment.
Alejandro: Talking about institutional investment, you guys have raised quite a bit. How much money have you guys raised?
Jake Weatherly: We've raised just under 100 million dollars to date.
Alejandro: Very nice. Obviously, everything got kickstarted. I find that raising money, to certain degrees, is like a snowball effect. The toughest one is to get the first ones in, and then once you get the first ones in, they bring their own networks, and it's like a snowball that gets bigger and bigger and bigger. In your case, there was a pivotal moment, and you received the business card at an incubator, a boot camp that was organized by an incubator. What was the moment like?
Jake Weatherly: Yeah, that's correct. We decided to go to an incubator because we wanted to accelerate the mistakes that we knew we would make with people who had been there and done that—with experienced people surrounding us and coaching us through. After the 90-day boot camp that we went through, led by Steve Morris, at the OTBC in Oregon. There was a pitch fest, an event that evening. We pitched and then went into a room where interested potential investors, service providers, etc., were invited to engage with the company. We had this sea of people come into the room. It was just so flattering and exciting. It's almost like the sea parted, and this arm comes shooting through the crowd with a business card in her hand. She looks at me, hands me the business card, and she goes, "You need to call me." She turned around, and she left the event. We realize in hindsight that it was Diane Fraiman, who is a partner at Voyager Capital, headquartered in Seattle—some huge wins in the Pacific Northwest and all over, but a very strong thesis and early thesis around institutional investment in technology companies in the Portland area. She was like the one. Little did we know, a couple of years later, as we started to raise our Series A, she went all in and led the round. I remember her saying, when we pitched, "Do you realize how rare it is for a team to come in and pitch me a couple of years after getting to know me, and all of the things that they worked on in those early stages have become true. You built what you set out to do, and it's working, and I want to lead your Series A."
Alejandro: Wow. Obviously, it took a couple of years. It's interesting because typically, what happens is that you get an investor, and the founder always does the same thing. Just tries to get the pitch and shove it down the throat of the investor. But, in this case, you did it the right way, which is to deliver on your promises, and all the time, just let the investor come through. So how was that process? How did you build the trust, the relationship? How did you put together the strategy of following up? What did that look like?
Jake Weatherly: It's a great question. I think just totally, and authentically I was eager from time-to-time to get advice, to bounce ideas off of Diane and the Voyager team. I would regularly connect with Diane, either via a telephone call, or in person over coffee, or a meal together. I was always super concise with the thing that I wanted to brainstorm about or ask her advice about, where the two different directions that I saw we could go in. So we built a real relationship that was based on, I would say in overused terms: real collaboration and real partnership. I was never asking for money. I was asking for advice because David and I, from the beginning, we agreed that we were setting out to build a real business, with real customers, and real revenues, and real repeatable processes. We didn't want to go and raise a ton of money from an institutional investor and have their influence and their impact on the board and those kinds of things until we knew that we had product market fit. I think there are a lot of entrepreneurs who go out and raise in order to experiment and try and find product market fit. My advice is to bootstrap, to find a small group of angels, whether friends and family or professional angel investors in your area. Fund it that way until you have something that you can grow, rather than experimenting using other people's money. It really worked well for us.
Read More: Michael Cassau On Raising $300 Million To Make Sure You Can Afford The Latest Tech Products
Alejandro: That's a very good way. In terms of product market fit, at what point do you know you have product market fit?
Jake Weatherly: I would say, the first year, go to market: four customers. The second year: ten customers. Then, our customers were doubling, tripling, quadrupling from the revenue point of view and from their commitment level to SheerID. I think it was with that. It was with that growth from the existing customer base, plus new customer acquisition, that we knew we had something. We literally, for our first few years in business, never lost a customer, and we grew the business 10x. We knew that it wasn't like burn-and-turn small transactional signup, get the first-year subscription, and then cross your fingers for the renewal kind of business. But instead, it was a land and expand business. We needed to prove that to ourselves. We needed the customers to truly prove that, and frankly, we needed the metrics in order to have a compelling, investable opportunity that was in a class that, I think, is expected these days by institutional investors.
Alejandro: Very nice. Now, you've done you're A, your B, you're C. Would you say that relationship-building and the follow-up have been the same, or given the changes on expectations from financing cycle to financing cycle, perhaps it changed a bit?
Jake Weatherly: Yeah. That's a great question. Our Series B was led by Centana Growth Partners, and specifically, Eric Byunn, who is our Board Director. It's another one where I cultivated a real relationship specifically focused on theories and ideas that we had in-house SheerID could help in the financial services industry with new account acquisition and thin-credit, no-credit, but they're a full-time student of a highly reputable university that generally delivers awesome outcomes. Or they're an employee here even though they haven't taken out big loans in the past. Eric Byunn and I met from time-to-time to discuss that landscape, to discuss how much financial services are investing innovation versus building in-house. When it came time to raise our Series B, he was the first one I called. Part of the reasons behind that is because it's a relationship that's built on trust, and it's a relationship that's built on working well together. Those are the things that lead to a true partnership. I've always wanted to work with people who I knew I could call on during challenging times, and I knew would call on me during challenging times. But also, we would celebrate wins together. Our Series C was quite different. Series C for SheerID was much more unit-economics and metric spaced. I would say a much more mature and sophisticated pitch when you get to that level is necessary. Where are you going to put investment dollars to work, and how much growth will that generate in and as predictable and repeatable model as possible? That experience was very different than our Series A and Series B and was much more a traditional go to market. We had a lot of competitive term sheets. We were able to be selective about who we chose to go with for our Series C, which was a really great position to be in. But one thing that I think is noteworthy and might be helpful to the audience, and that is, last year at the beginning of 2019, we started to see real signs of potential economic downturn. We knew with the U.S. election coming up, that things could get really complex or risky in terms of the flow of capital. Certainly, we didn't anticipate a virus traveling the globe so quickly. But because of the potential economic downturn, and because of the geopolitical uncertainties, we decided to raise our Series C early. We had a lot of cash in the bank. We had great relationships with our bankers for extension of runway if we chose to go that route, but we knew that SheerID had a ton of growth potential and that we wanted to raise when we didn't need it. So we went out, even though we had closed our Series B only about a year before, and we went to market. I have to say, sitting here today with 140 team members who are all working from home, with our offices shut down, and with all these challenges that everybody's experiencing based on COVID-19, I'm really glad that we did that because SheerID is super, super healthy financially. We've got a bunch of cash in the bank, and we have a growing and thriving business. I would not want to be out there in a cash-need situation trying to raise right now. So, I feel really fortunate that we made that decision, even though I think it was seen as somewhat controversial at the time.
Alejandro: Talking about timing. I know that for fundraising, timing is everything. 
Jake Weatherly: You really have to trust your gut.
Alejandro: In this case, was that a conversation that you had on a board level, and then eventually, you pulled the trigger on it because it's amazing how you guys executed on this?
Jake Weatherly: Yeah, it was. It was a series of conversations internally with the executive team. A series of proof points in terms of unsolicited inbound opportunities for raising a Series C. With that information, a series of discussions at the board level.
Alejandro: Very nice. Let's say you were going to sleep tonight, Jake, and you wake up in five years in a world where the vision of SheerID is completely realized. What does that world look like?
Jake Weatherly: You know, what we've set out to do, and I don't want to sound corny here, but it's just the truth. We believe that in a world that's becoming more and more digital—and I would say that it's highlighted right now with stores closing, restaurants closing, etc. In a world that's becoming more and more digital, we think, yes, there is a certain place for anonymity online and via mobile. But we believe more and more that verified trust or trust then verify is absolutely critical. We need to be able to create trust in a digital world. It needs to be invited. Then, on top of that, all of the things that happen in marketing, specifically in consumer marketing, where information is gathered in an uninvited way about you, and then you're followed digitally through your online and mobile experience, we just think that's creepy. What we're seeing is the power of invited personalization, the power of an individual saying, "I want you to know this about me. I want you to verify it because I'm excited to create a relationship with you, or I'm excited to participate in the program that's on the other side of this verification." We think that's so powerful. We want to go as far, in essence, in being a trust standard for people's digital lives, whether it's in e-commerce, signing up for a subscription, for streaming media, opening a bank account, signing up for a cellphone plan or an internet service provider, we really think it should be everywhere, and we feel like we're making progress toward that goal.
Alejandro: Very cool. One of the questions that I typically ask the guests that come on the show is, knowing what you know now—you've been at it for quite a bit with the business since 2011. If you had the opportunity to go back in time and perhaps you have a chance to speak with that younger self, that younger Jake, that is still a professor and starting to see what this problem looks like, and thinking about the possibility of launching a business. Knowing what you know now, to have a discussion with that younger Jake, and give that younger Jake one piece of advice before launching a business, what would that be and why?
Jake Weatherly: Focus. One simple word: focus. It's so easy to get super, super excited about the potential of being everything to everyone, and chasing the next bright shiny object, whether it's changing the product roadmap or trying to engage in a new industry and establish a beachhead, bottom line: focus. What focus leads to is celebrating a real sense of accomplishment instead of celebrating early just because somebody answered an email. Or celebrating the real growth with a real customer instead of the growth of a theoretical pipeline with deals that aren't going to close in that early stage. Again, I would say, focus.
Alejandro: Love it. So for the folks that are listening, Jake, what is the best way for them to reach out and say hi?
Jake Weatherly: Via email: [email protected]. Certainly, our website, and you can find me in social media. Twitter: @jakeweatherly – LinkedIn: Jake Weatherly, etc.
Alejandro: Amazing. Jake, thank you so much for being on the DealMakers show today.
Jake Weatherly: Oh, my pleasure. Thanks, again, for the opportunity. I'm such a fan, and now I'm excited to be an alumni. 
* * *
If you like the show, make sure that you hit that subscribe button. If you can leave a review as well, that would be fantastic. And if you got any value either from this episode or from the show itself, share it with a friend. Perhaps they will also appreciate it. Also, remember, if you need any help, whether it is with your fundraising efforts or with selling your business, you can reach me at [email protected].
Podcast: Play in new window | Download
Subscribe: Google Podcasts | Spotify | Stitcher | TuneIn | RSS | More
Facebook Comments