Business contracts form the basis for the legal relations between companies, clients and business partners. A business contract serves as a guide and a record of the agreement that both parties must adhere to. It's a legally binding document that lays out the terms of the agreement and specifies the goods, services, or other payments to be exchanged.
A contract gives all parties involved a clear, concise definition of his or her end of the deal. It sets up parameters with specific instructions for the business collaboration. Contracts are an important aspect of establishing relationships and closing business deals. They can keep you safe and save you much frustration and money in the future. 
In this article, we take a look at the benefits of a business contract, as well as what it should include, and how to write one.
Let's take a look at some of the benefits of a business contract.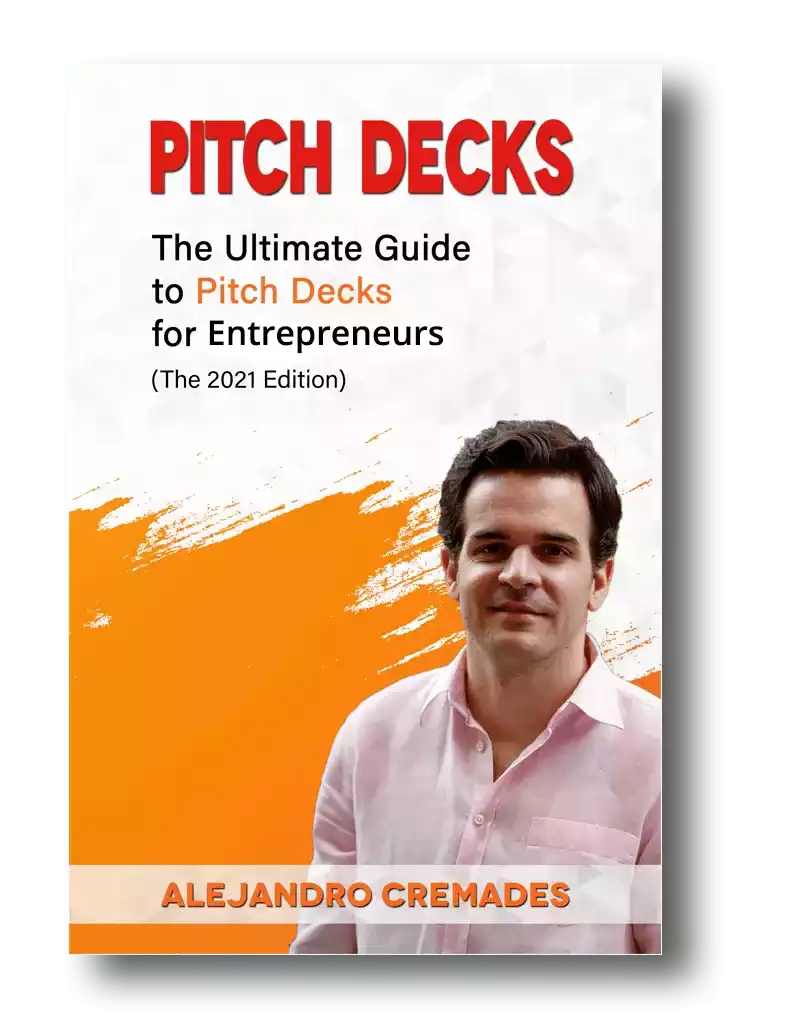 *FREE DOWNLOAD*
The Ultimate Guide To Pitch Decks
Here is the content that we will cover in this post. Let's get started.
Benefits of a Business Contract
Commitment 
Contracts are similar to relationships. Two people agree to collaborate and form a relationship. If mutually beneficial, the relationship could last for many years into the future. A contract is the visual representation of such a relationship. Business contracts also bind both parties to the original agreement that was initially made.
Helps prevent conflicts
A negotiation process is often used to ensure that both parties get the best outcome possible. An effective negotiation process should result in a conclusion that is mutually beneficial to both parties and avoids future conflict, establishing the basis for a healthy long-lasting relationship. Contracts should have a full record of every amendment, revision and update made.
Enhances brand and values
Even though it isn't the first thing that comes to mind when most people think of contracts, contracts are an extension of a company's brand. Furthermore, sending out a contract shows that an organization values having a clear record of a relationship to which they are committing.
From wording to negotiations, everything provides one party with an insight into how the other party works.
Can increase revenue
Contracts are legally binding agreements. In exchange for money, one side will offer to deliver services. Additionally, handling contracts swiftly and properly helps businesses in generating more revenue.
You may be leaving money on the table if you stumble towards a signed deal. Faster contract processes, on the other hand, allow businesses to sign more deals and earn more money.
When it comes to increasing revenue, it's not only about the contract; it's also about the process that surrounds it. That's why it's crucial to look at the contracting tools that an organization uses.
Enhances efficiency
Examining contract procedures and identifying the most important sections for change will help businesses in becoming more efficient as a whole. By using the latest management software and tools, you will be able to work wiser, quicker and more efficiently.
One of the best ways to automate contract activities is to use contract management software. Instead of tedious emails, just a few clicks will get you an approval. Instead of weeks or months, signatures are completed in a matter of days.
Serves as a communication tool
Contracts are relational and collaborative by definition from the start. Through the creation of a contract, teams may work together to define their requirements, promoting good communication and allowing cross-departmental cooperation.
The collaboration continues after the contract is sent to a third party at the start of a business partnership. Finally, negotiating may be used to promote high-quality collaboration.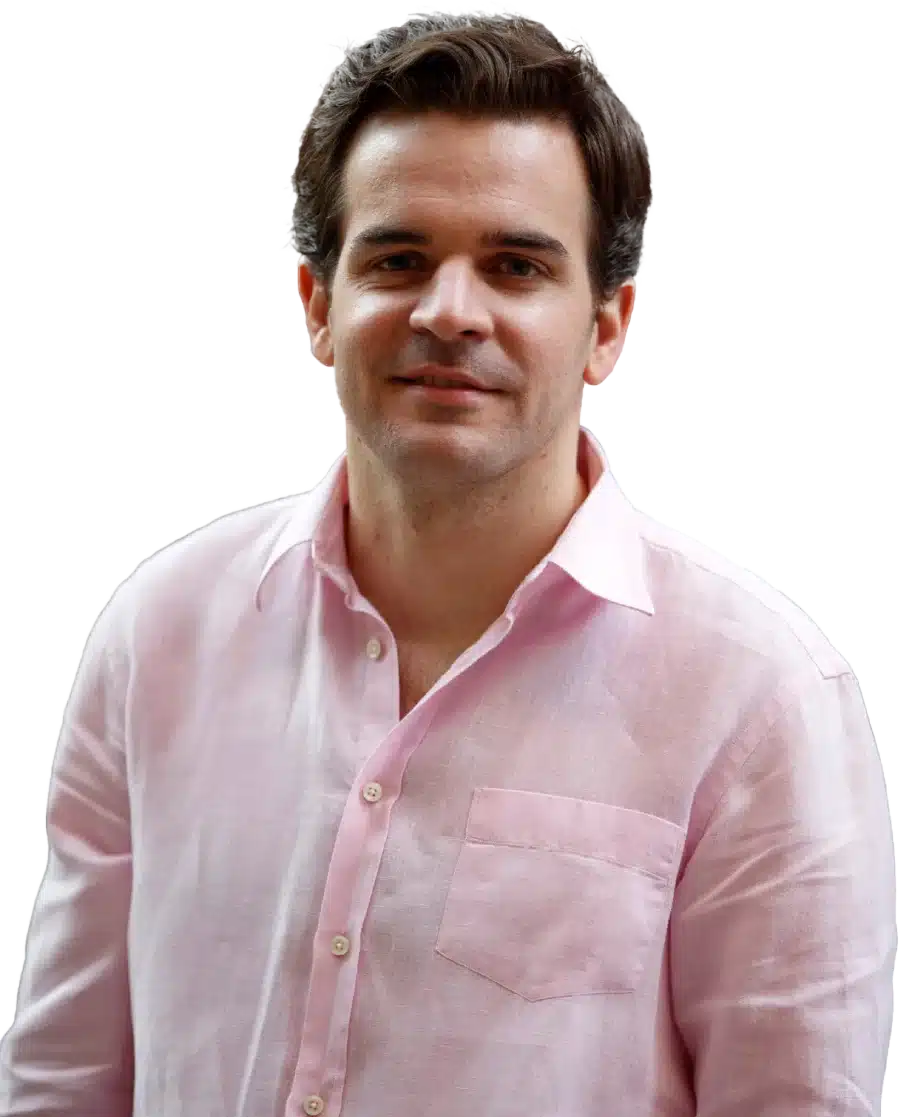 See How I Can Help You With Your Fundraising Efforts
Fundraising Process : get guidance from A to Z.
Materials : our team creates epic pitch decks and financial models
Investor Access : connect with the right investors for your business and close them
Define Responsibility
A well-written business contract may help in the unambiguous memorialization of an agreement, the avoidance of conflicts, and the limitation of your liabilities with the other party. They also establish accountability and safeguard your ideas and information from being used by competitors.
Entering into a contractual business relationship with another party is serious business that should be done only after very careful consideration. Each party to a business contract will have the opportunity to:
Describe obligations

Set time frames

Establish any payment terms

Set terms of sales

Establish all responsibilities
You will need to understand some basic guidelines on how to write a successful business contract in order to effectively safeguard your company. But first, let's take a look at some things to think about before you begin drafting your business contract.
Things to Consider
Who are the contract's parties? What task will be performed by whom, for how long, where, and to what standard? This is extremely important because if you can't set these parameters, how can you be sure of what you're doing and how can you correct it if anything goes wrong? This is the part when you and your partner agree to do something, even if it's only one of you doing something for the other.
When will the contract terminate and how long will it last? Terminating a contract involves terminating it legally before both parties have completed their responsibilities under the contract's terms. A party may cancel a contract for a number of reasons. Whether either party is liable for breach of contract before it is terminated depends on when and how the contract is terminated.
You should think about how you'll cope with any complications that develop anywhere in the contract. Try to speak first before going to a law firm to begin litigation. Including a clause in the contract that states that talking is the first port of call will always help. The legal option is for when/if communication breaks down later.
Confidentiality is another concern. You may think this is self-evident; after all, you'd expect someone to stay quiet about the job they do for you unless it's something you want to publicize. In any case, make sure you maintain control of the information and ensure that you emphasize the importance of it. Although confidentiality may be inferred, this does not imply that the other party is aware of it.
Please don't take this list as complete; it's just a sampling of some of the most common things to consider when you are planning to write a business contract. Now that you have a better understanding of the benefits and considerations, let's look at how to write a business contract.
Also keep in mind that all your business contracts are going to be part of the due diligence process when you are fundraising and looking for investors. In this regard, keep in mind that in fundraising, storytelling is everything. In this regard for a winning pitch deck to help you here, take a look at the template created by Silicon Valley legend, Peter Thiel (see it here) that I recently covered. Thiel was the first angel investor in Facebook with a $500K check that turned into more than $1 billion in cash.
Remember to unlock the pitch deck template that is being used by founders around the world to raise millions below.
Access The Pitch Deck Template
Your email address is 100% safe from spam!
How To Write a Business Contract
Physical over verbal
While an unwritten agreement is possible, it is strongly recommended that all agreements be recorded in writing. The business contract should be prepared in such a way that all of the parties' responsibilities are clearly outlined in the event of a legal dispute. A detailed business contract may not only protect your company and you, but it can also help you save money and time in a court of law. If you take a verbal debate to court, there would be a much longer struggle that will cost you a lot more money. In fact, some contracts are only legal and enforceable if they are in writing. 
Disputes
If there are any disputes, you should determine what should happen. In an ideal world, this clause in the contract would never be used. If it does though, you will know precisely how to deal with the situation. Make it clear in the contract how these disagreements will be handled and who will receive attorney costs, deposition fees, and filing expenses.
Define responsibility
Ensure that each side's responsibilities are clearly defined and put forth so each party that is entering into the business relationship can uphold their half of the deal. This will allow any business conflicts to be resolved more quickly.
Confidentiality
When you're done signing contracts and work starts, you could notice aspects of a company's day-to-day operations that aren't open to the public, and vice versa. Both parties should have a clear understanding of confidentiality, this will give the peace of mind that any private information won't be revealed.
Keep it simple and direct
It's sometimes more effective to say less. You may well come across contracts that are packed with unnecessary words and passive tones. Picture those ludicrous contracts made out of a four-inch pile of paper. That's something you should avoid. It's a good idea to utilize basic and plain words when establishing a business contract.
Discuss Finances
When a contract is drafted, money is almost always involved. As a result of this, be certain that the finances are well-defined. What method will be used to make the payments? Is money paid monthly, weekly, or just after the job has been completed? Make sure that you mention it in the contract, regardless of which route you choose to take. Declare if payments should be made in full, and state how you wish to be paid.
Termination
This might not be necessary but if you want to specify the circumstances under which your contract may be terminated, then go ahead. This way, should the organization you're working with keep missing deadlines, you could end the contract without facing legal consequences.
Choose a Location
When drafting a contract with a corporation that isn't located in your state, you'll need to decide which laws you wish to apply to the contract. However, you should bear in mind that if legal action is required, you'll need to determine where you wish to meet. You should examine each state's legislation and select what's better for your business.
Collaborate with a Lawyer
It's highly recommended that you work alongside a lawyer, otherwise you might well find yourself in a tight spot down the line. Prevention is better than cure. Protecting yourself, your company, and your intellectual property is a lot simpler than saving it. Having a good, solid legal team behind you may help ensure that nothing slips the eye. A robust legal team can easily fasten things up for you. Also, there'll be no need to think about learning legal language, allowing you to concentrate on the things that you require from the arrangement.
Contracts that have been poorly drafted
You've heard the phrase "not worth the paper it's written on" before, right? A contract that is poorly written may be deemed 'unenforceable.' In this case, this indicates that the terms and conditions that are set out in the contract would be unlikely to stand scrutiny in a courtroom. As a result, a poorly written business contract may provide you with little protection or power to enforce the conditions, and you may end up losing money. Please don't keep looking for phrases and clauses on the internet and then cram them into your current contract. It's not going to help you in any way whatsoever.
Wrapping it Up
Starting a contract based business relationship with another party is an important task and should not be taken lightly. Never make the mistake of signing agreements haphazardly unless and until you completely understand the clauses mentioned in the business contract. 
The best method to manage expectations and make the terms and conditions of an agreement crystal clear for all parties is to have a business contract in place. 
While you are creating a business contract, write it in a way that it can be valid in a court of law. You should understand the fundamentals of contract law, including what constitutes a contract, how to handle contracts, how contracts work, and the numerous forms of contracts that may be employed.
A well-drafted business contract makes it clear what is expected of you and the other party. It also clarifies the position of each party from the very start. Knowing exactly where you stand is important because it allows for better working relationships and, if anything does go wrong, you have a business contract that lays out what should have occurred from the start.
You may find interesting as well our free library of business templates. There you will find every single template you will need when building and scaling your business completely for free. See it here.
This article is for informational purposes only and you should consult with your lawyer for advice.
Facebook Comments