How to value a business? When you are preparing to purchase a business, it is first necessary to do your due diligence. You'll delve into the finances of the business.
This is also necessary when selling a business and in some situations before you complete any expansions. And try to raise capital.
A business valuation may be necessary when applying for loans or taking a mortgage or applying for insurance.
You must learn about the assets, including the real property and account receivables. But also how much they owe and what debts you would be taking on.
Once you have all the information you can compute what the value of the business is.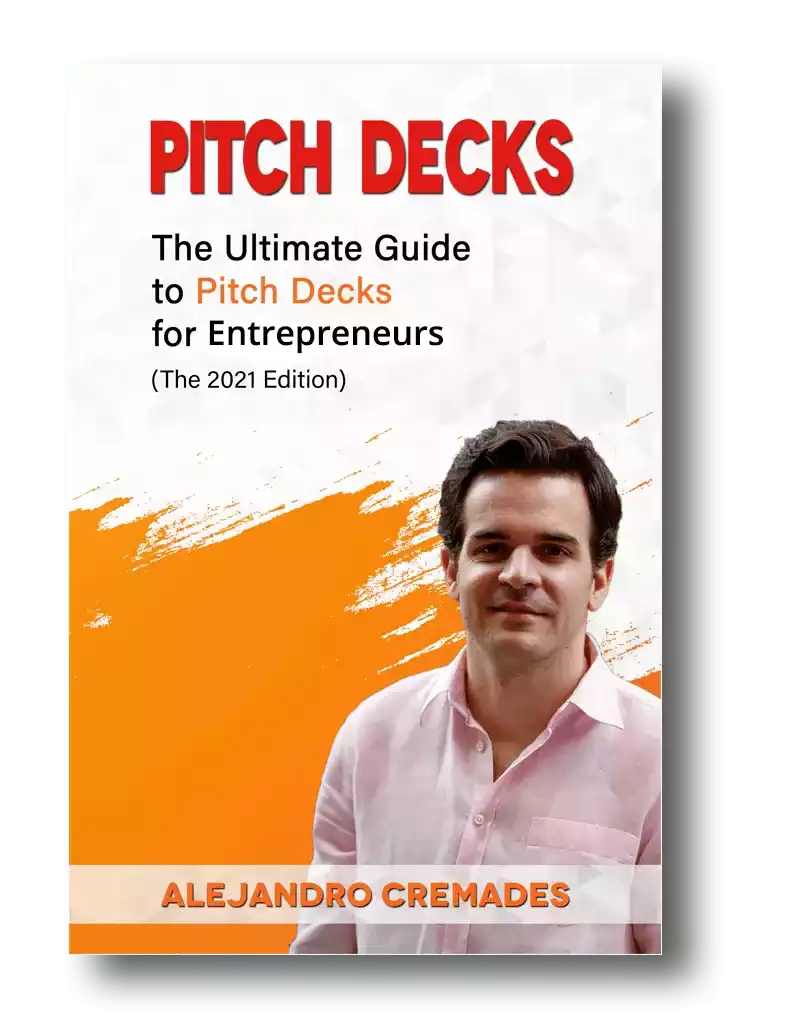 *FREE DOWNLOAD*
The Ultimate Guide To Pitch Decks
What Factors Can Impact Your Startup's Worth?
The value of your startup can get influenced by a variety of factors. These include:
Recent valuations at fundraising rounds
Who is buying your startup
How they pay, for instance, cash or with stock
Competition and market maturity
Clauses in the term sheet
While there are a few different approaches to take in determining the value of a business.
There will be ideas and feelings that are not concrete but may influence the value to each person.
Many people can look at the same business and using different methods and approaches find different values for it.
There are also emotional connections and different history for each person. And that may cause them to find a business has higher value to them than it does to someone else
These are all a portion of what goes into the value of a business. They can all be addressed in the process, to determine a value that both the seller and the buyer can agree on.
Or that an insurance company will use when creating insurance quotes.
Assets
To begin the process, it is important to get a complete list of assets. This includes not just the money that is in the accounts, but also the value in any property. That's one of the first steps when you want to learn how to value a business.
Assets may include:
Buildings
Vehicles
Machinery
Office supplies
Accounts receivable
This will create the basics of the value, but to ascertain the real value you must subtract the debts and other negative equities.
Assets that are considered that are not physical items that you can lay your hands on include:
Reputation of the business – If it is known for good work and value to the customer, or if it is not trusted by customers. This is known as goodwill.
Number of people who recognize the name of the business. And what they associate it with. Brand recognition.
Loyalty of the customers that are already using the business. And the likelihood that they will continue to return to that business for their future needs. Recurring income and lifetime value.
Skills of the employees that are present. And the ability to bring in more skilled workers through reputation among employees.
Specialized systems or information the business holds.
Reputation is Key
The reputation of a business can be a huge factor in its value.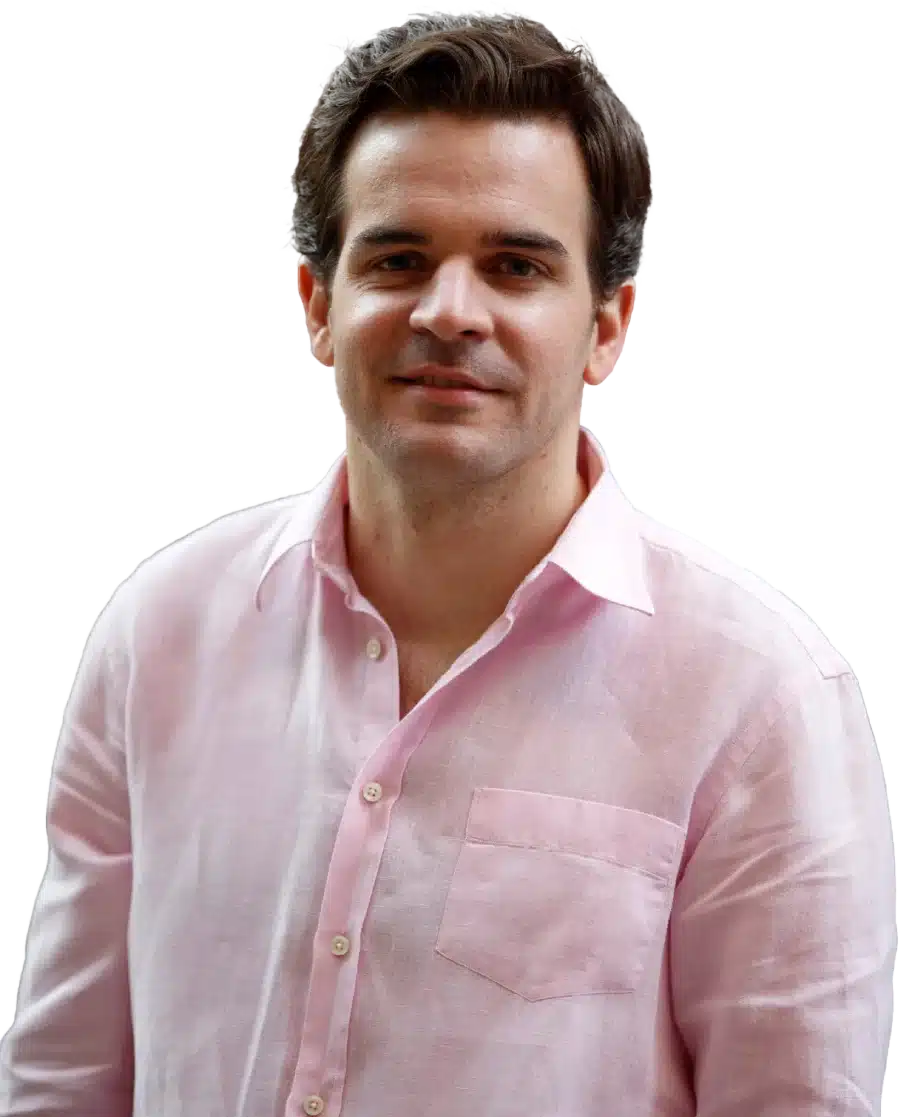 See How I Can Help You With Your Fundraising Efforts
Fundraising Process : get guidance from A to Z.
Materials : our team creates epic pitch decks and financial models
Investor Access : connect with the right investors for your business and close them
If customers and employees look at the business poorly and do not wish to work with them in the future, the value of the business is lower.
Where employees are well skilled and trained and enjoy their workplace, they are more likely to recommend it to others that have equal training and experience. That's how you'll attract new ideas and employees that will increase the value of the business.
Having a customer base that is already pleased with the business and their work will help to build ongoing relationships with not only those customers but will also attract new customers as the positive reviews and recommendations spread.
The likelihood that the business will grow increases its current value as well.
Once the asset side of the balance sheet has been completed it is time to turn to the negatives or liabilities.
These begin with the accounts payable and debts. Almost every business is carrying a debt of some type, whether it is a loan for the start-up fees or mortgages on the properties and supplies.
You must also address the amounts owed on policies and upcoming purchases that will be necessary.
Equipment that will need repair or replacement must be accounted for in the expenses, and any pending legal actions and bills.
Each piece of equipment or box of supplies loses value the moment it is used, and this depreciation must be accounted for in the value of the business.
Minor facets like these are critical to understand when figuring out how to value a business.
Looking for more information about how to value a business? Check out this video I have put together with valuable details and facets you'll find helpful.
Intellectual Property
Intellectual property is an important portion of any business, and it is not necessarily easy to see that on paper.
There is a need to investigate a business fully when determining the value, as these items that do not always appear on a balance sheet are important to the calculations.
A business that holds patents that are limited and can not be copied by competitors increases the value of the business as it will have no direct competition in those specific products.
Other forms of intellectual property include:
Copyrights
Inventions that are in the creation or testing stages
New designs on already in use products
New processes that save time and money and all can be protected by patent
Licensing deals
The intellectual property of any business can be the hardest part of a business to value on its own, but it is intrinsic to the value of the business itself.
These are the ideas that will move the business forwards and help it to grow moving into the future.
As well as what will protect its value in the future.
You must know how to account for these assets when learning how to value a business.
The programs that are in place for internal use, as well as the technological representation of the business to the customers and the market in general, can affect the value.
This includes the website and the ease of use, along with any other online platforms that are being used, the reputation of the business in reviews and articles is important as well.
A business that is receiving positive reviews online, either on their website, Google, or social media will have a higher value than one that is getting negative feedback.
Businesses that carry a strong reputation within the community can bring in more money and will be more valuable than those who are known for other reasons.
A business with a bad reputation will not be easy to step into, but it can be purchased for lower investment and with hard work, it can be turned around and rebuilt.
There is a lot of work involved in rebuilding and rebranding, but where all the other aspects are positive and it is a strong market, it can be worth it to buy for less and build the value yourself.
Some considerations are outside the control of the business and employees that will help to determine the value of each individual business. These include the economic situation in the market. A recession can lower the value of any business, whereas an economic boom will inversely increase the value.
When people have more money to spend a business will have increased profits, and when there is less for customers to spend there will be fewer orders and customers leading to a decrease in business value.
The location that the business is set in can affect the value too. The value of the land factors into the assets, the ease of transport and interaction with the people around the business, the location regarding the market, are all large contributors to the income of the business.
Determine Cash Flow
Cash flow considerations of each business must be considered as well, and this can be difficult to determine in some cases but easily seen in others. Work out these figures when understanding how to value a business.
It must include:
The income that is expected
The expected sales growth for the coming year or years
The expenses that are paid out each month
While it sounds as simple as looking at a few months' worth of bank records, these offer a snapshot in time and not the ongoing movements of the money as it moves throughout the business.
Included are all streams of income, both sales, and interest as well as any account receivables that are due in the next few days or weeks.
It includes all the expenses from supplies and payroll to dividends or interest payments on loans.
Any money that enters the business or leaves the business no matter what manner they do so must be considered in the cash flow of the business.
Professional Evaluation
There are many factors that go into the value of any business and it may be necessary to hire a professional valuator to help with the calculations.
Many business consultants will offer the service and can present their method for finding value while providing a quote for their services.
Hiring a professional for this process can ensure that you are getting the most accurate picture of the business possible.
Basing your negotiations on these more accurate calculations ensures you are more likely to come to an agreement that is fair and acceptable to both parties while having a clearer and more accurate picture of the business that you are interested in. It can also save you an enormous amount of money.
This is valuable when buying or selling a business but also in knowing the value of your own business for insurance or other purposes.
Professionals will have their own preferred methods and understand the market landscape, as well as how business valuations can vary between different types of acquirers and financiers.
They do multiple business valuations each year and are well versed in what is needed, and how to present the information in a useful and easy-to-understand way, making it worth the investment.
The Quickest Way To Build Value
Keep in mind that in fundraising storytelling is everything. In this regard for a winning pitch deck to help you here, take a look at the template created by Silicon Valley legend, Peter Thiel (see it here) that I recently covered. Thiel was the first angel investor in Facebook with a $500K check that turned into more than $1 billion in cash.
Remember to unlock the pitch deck template that is being used by founders around the world to raise millions below.
Access The Pitch Deck Template
Your email address is 100% safe from spam!
Investors find it tricky to determine the value of a startup that has no revenue. Your job is to present the projected value of the business, and there are a few ways you can build value faster.
Build a prototype or MVP (Most Viable Product): Have a prototype with enough features to attract investors and early-adopter customers. When they can physically see and use a prototype, you will satisfy potential clients and collect and analyze their reviews. The data collected will help the next product version that you can use to pitch to investors.
Build a team: Recruit a team with the knowledge, communication, and desire to take the company to new heights. They need to possess the skills to perform and believe in the work they are doing.
Pitch your ideas: When fundraising and M&A deals, you need to be confident and knowledgeable about your startup. Give data and a financial plan to justify your valuation with no convictions.
Sell your product: Startups with no sales are a disadvantage, but you can get out there and start selling. It gives proof that your ideas work and shows projected value.
Conclusion
The value of a business is often made up of assets, including real property, intellectual property, income, sales, and profits. As well as liabilities including debts, loans, and the reputation of the business as well.
With so many moving factors involved in creating a valuation, it is sometimes best to hire a professional. Look for someone who is experienced in the process and has knowledge of the business market.
Put yourself out there and build an effective team and prototype to prove your worth to potential buyers.
Position yourself in the right market and keep track of the competition, so you know how to do things better.
Whether buying, selling, taking on partners or buying out partners, finding the correct insurance. You will first need to know how to value a business.
This helps you to move forward in the most efficient manner and to ensure that all requirements are met. You'll also ensure the right deals and offers are being made.
You may find interesting as well our free library of business templates. There you will find every single template you will need when building and scaling your business completely for free. See it here.
Facebook Comments